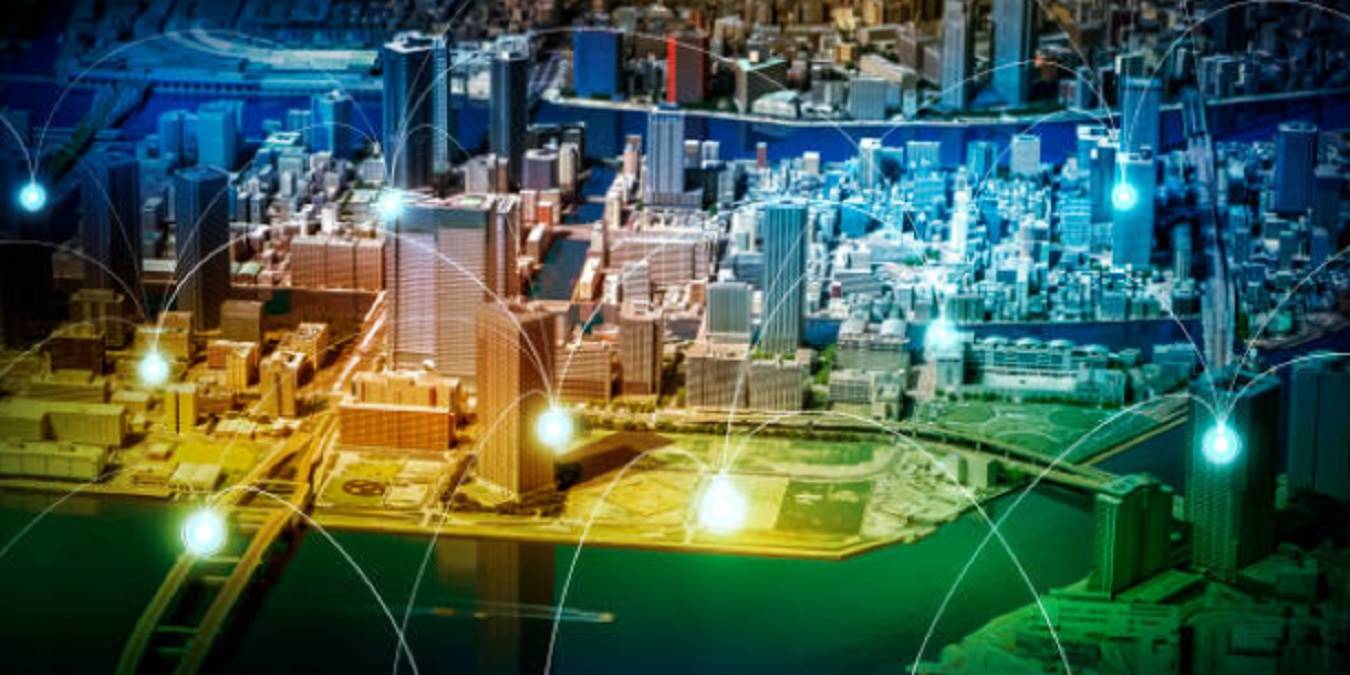 What makes a smart building "smart?" A big part of the Internet of things is not about the electronic components and smart devices but the smart sensors which support the connected properties of devices. They continuously relay data to alert you on the building environment variables, such as heating, cooling, humidity, lighting, water leakage, and any unwanted intrusions.
Every smart home needs a "brain." For example, after we connect Philips Hue lights to a SmartThings Hub or Apple Home, it seems magical when the lights detect our presence. But would it have been possible without a Philips Hue motion sensor triggering the smart lights after noticing human movement? Likewise, when we think of large factories or smart buildings, we need a smart sensor which is cheap, zero maintenance and self-operating when installed.
What are the properties of such sensors? Obviously, they should latch on to any objects surrounding them, connect wirelessly, and give real-time alerts. We have noticed another new finding this year. Tiny smart sensors have become the new benchmark of industrial deployments. During CES 2021, we interacted with Disruptive Technologies of Norway, which has pioneered one of the smallest commercial wireless sensors. Capturing more data points, such tiny sensors support diverse use cases in building management. Let us find out why small sensors are a big deal.
What Is a Tiny Smart Sensor?
If you're the facility manager of a smart building, you have to deploy sensors in every nook and cranny. To gain complete visibility of a property's assets, there are diverse sensors to work with. Temperature and humidity sensors make the living environment comfortable. Proximity sensors detect human motion, and desk occupancy sensors help in improved space allocation. Smart pipe monitoring remotely detects leaks in water supply, and centralized remote monitoring can achieve many goals such as efficient energy usage.
Erik Fossum Færavaag, the Founder and President of Disruptive Technologies, is a big proponent of tiny sensors to achieve higher scale and granular data access. He explained, "Prior to founding the company in 2014, I, along with my core group, had extensive experience in the semiconductors industry. I had also worked within the analog department of a company that, at that time, built the lowest-power microcontroller in the world."
Quite likely for Erik, innovating a small form factor sensor would have been the most logical career move. For Disruptive Technologies, being one of the first movers in the tiny smart sensor market was just a matter of time. The company has been a Gartner Cool vendor, among its many other achievements.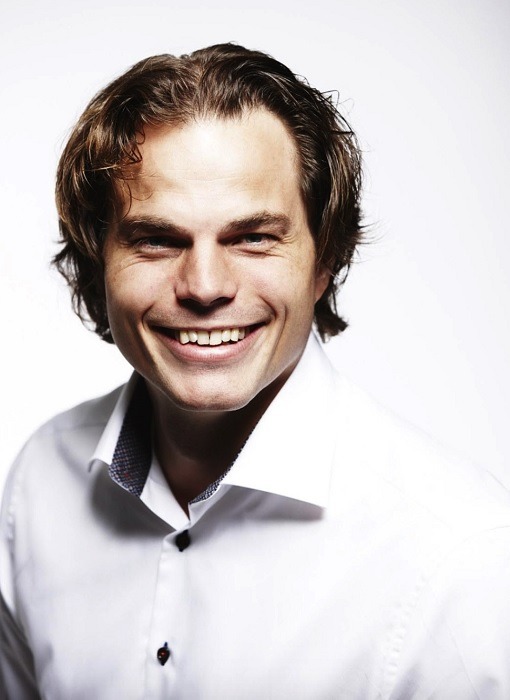 So, how tiny is a tiny smart sensor? The wireless sensor designed by Disruptive Technologies only measures 19 x 19 x 2.5 mm and weighs around 2 grams. It's seemingly one of the tiniest commercial-grade wireless smart sensors you can find in the market. To support its integration, the company worked on its own proprietary wireless protocol design.
Given such a tiny size, these smart sensors can scale to millions of units in a small geographical area. That happens to be the precise aim of such a miniature size: it gives more scalability, and is low-cost for extensive deployments. It has also been closely integrated with diverse partner ecosystems.
Why Do We Need Tiny Smart Sensors?
The other attributes of a miniature sensor design include low-cost, extended battery life between 13.1 and 15 years, end-to-end encryption for enhanced security, and an open API, which connects to any analytical platform, such as Tableau. Disruptive Technologies works with a number of key partners in smart buildings maintenance. These include Infogrid,, a UK-based aggregator of smart sensors for building projects,, and Planon Software, another UK-based people- and asset-tracking company.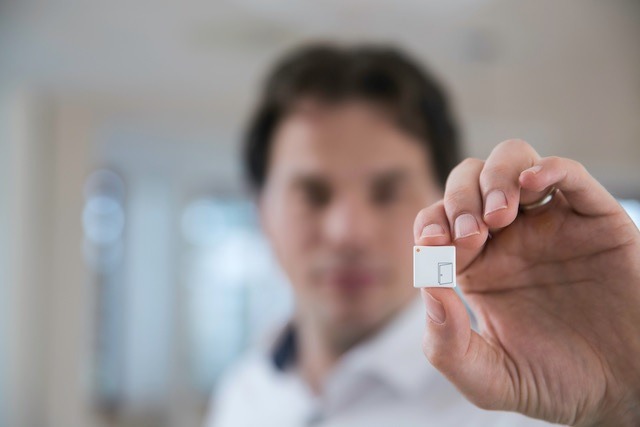 So what are the benefits of the tiny smart sensor design? Here's a really interesting example in cold storage. During the recent COVID-19 crisis, a UK-based company used Disruptive Technologies tiny sensor innovation to achieve scale and save nearly GBP 1.25 million in food storage costs. Having miniature sensors can help you become more efficient in relaying data and gain the right visibility of whatever is going on in the building. Let us check a few use cases to understand the examples of tiny sensor deployment for smart buildings.
Tiny Smart Sensors in Commercial Real Estate
Disruptive Technologies has just announced a Global Reseller Agreement with JLL Marketplace, an e-commerce platform in commercial real estate. Among the many benefits, these sensors have eliminated more than five hours per week previously required to check equipment operations by manual inspection. This case study illustrates that migrating to a reduced sensor size saves a lot of time and operational expenses.
Tiny Smart Sensors in Alphabet's Sidewalk Labs
Perhaps one of the most impressive applications we found for tiny smart sensors is with Google's Sidewalk Labs project. In one of the Sidewalk Labs projects called Mesa, which helps commercial buildings save energy costs, Disruptive Technologies' tiny sensors offer a huge advantage. Almost like a central nervous system, they comprise a cloud connector, thermal comfort survey buttons, humidity sensors, and proximity sensors. Google has listed Disruptive Technologies on its website for so many contributed components in Sidewalk Labs – Mesa.
In the US, a majority of buildings are in B/C class, which is another way to say that they aren't energy efficient. Projects like MESA helps them control greenhouse emissions, cut waste, and reduce utility bills.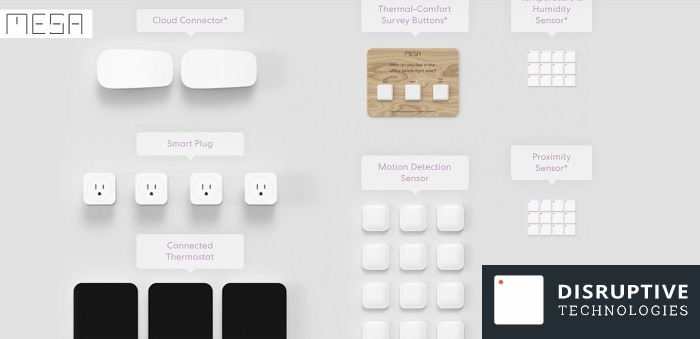 Conclusion
According to Erik, "The whole market of IoT sensors is changing very quickly. And there is a good chance that in the near future, tiny sensors will emerge as a new horizontal. From pump monitoring to cold storage, food and beverages, and pharmaceuticals, tiny sensors are a game-changer. They also help with compliance requirements."
We will watch the space of tiny smart sensors more closely this year and follow any new developments by other innovators.
Subscribe to our newsletter!
Get the best of IoT Tech Trends delivered right to your inbox!