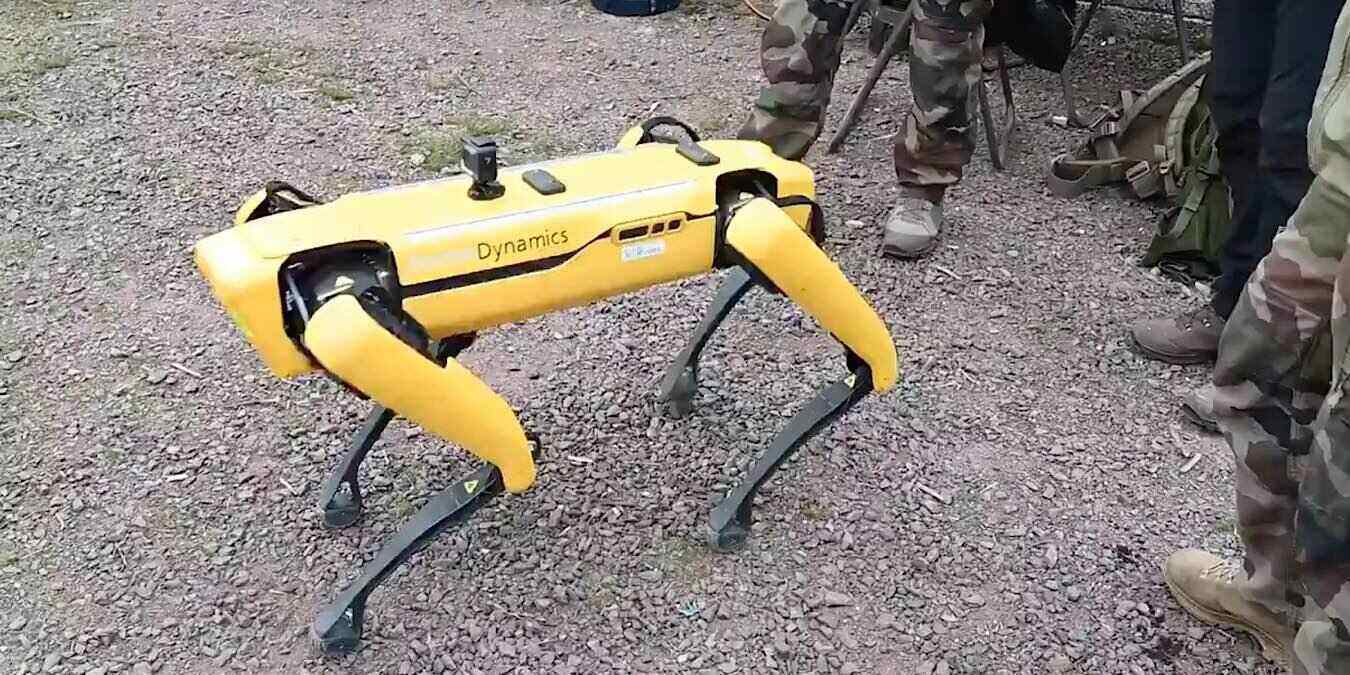 Boston Dynamics robots have been created for use in warehouses and have even been used to herd sheep. Spot the robot dog has expanded his repertoire and was seen alongside French soldiers in combat scenarios. The question is whether this was what the robot's creators had in mind for Spot when it was created.
Spot the Robot Soldier
Spot the robot dog has already been seen in a variety of scenarios. He was introduced with the explanation that he'd be a good farmhand and sheepdog. He's also been used in Singapore parks to remind people to social distance and has been tested by various police units, including the NYPD.
A French military school shared photos on Twitter of Spot being used in a two-day training exercise. The post explained that Spot was used to raise "students' awareness of the challenges of tomorrow." These challenges included "robotization of the battlefield."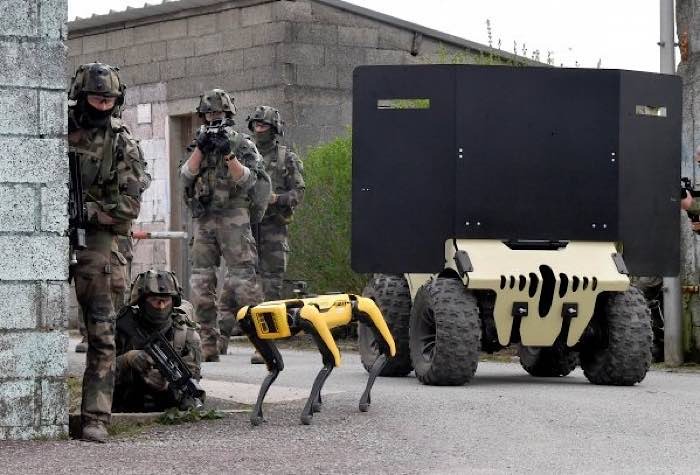 French newspaper Quest-France reposted that Spot wasn't the only robot being tested in combat scenarios. The others include a remote-controlled vehicle with an on-board cannon, a "robot mule" that's made to carry equipment, and a wheeled drone to provide cover for soldiers.
Michael Perry, vice president of business development at Boston Dynamics, said a European distributor arranged for Spot to go to the military school. While the company was aware Spot was being used by the French military, they did not appear to know the full scope of its use.
The French newspaper said a number of combat scenarios were seen, including offensive and defensive actions. Some used only human soldiers, and some used humans and robots together.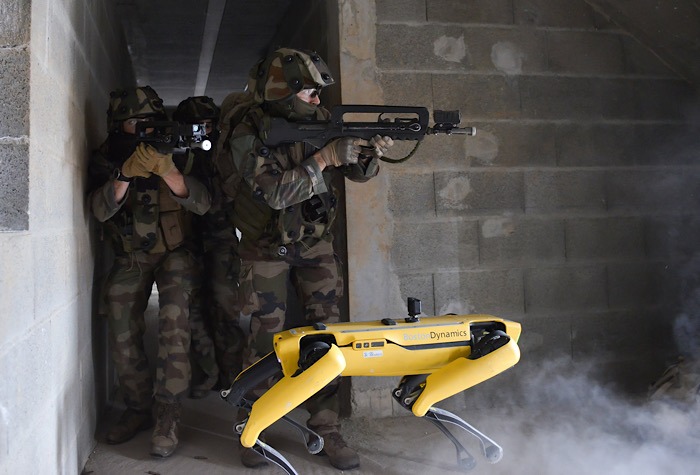 "During the urban combat phase where we weren't using robots, I died. But I didn't die when we had the robot do a recce first," said a soldier quoted in the newspaper. Spot's battery life was a problem as well, according to the soldier. It had to be carried out in the middle of an exercise.
Spot's Future as a Soldier
Boston Dynamics robots are no strangers to the battlefield. They have previously developed robots for the U.S. Army yet moved away from military use as their newer robots were marketed more commercially.
The terms and conditions for the robot dog include the direction that Spot cannot be used to "harm or intimidate any person or animal, as a weapon, or to enable any weapon." This means the Spot's use in combat scenarios is questionable. What is a military without harm, intimidation, and weapons?
Read on to learn about the newest Boston Dynamics robot, Stretch.
Image Credit: Saint-Cyr Coëtquidan on Twitter
Subscribe to our newsletter!
Get the best of IoT Tech Trends delivered right to your inbox!