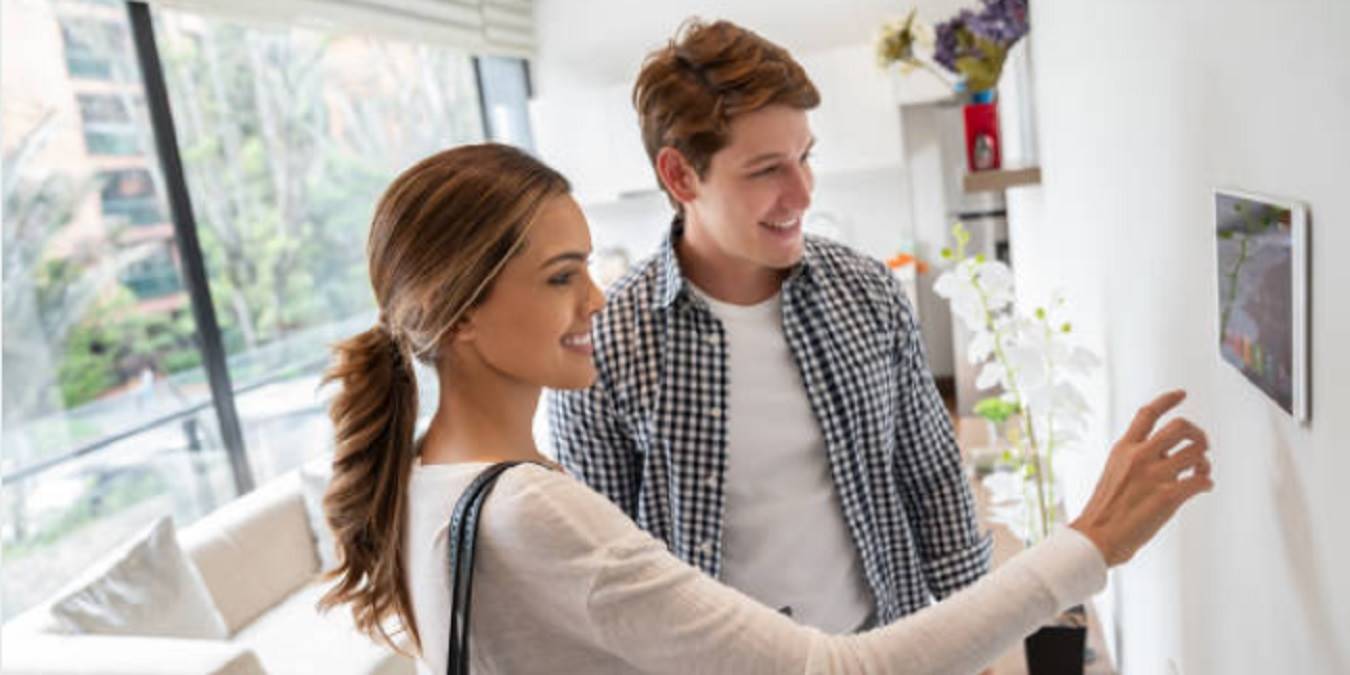 There are tons of smart home products manufactured by various companies around the world. A quick look at the statistics would have one believe that the market is still dominated by the big players. However, several new entrants are making their mark. Below we have listed the largest and most successful smart home companies in 2023.
1. Google Nest
Revenue: $19.6 billion (includes Nest Smart Home devices, Pixel smartphones, Chromebooks, and other hardware)
Founded in 2010 as Nest Labs, Google Nest is now a complete subsidiary unit of Google LLC after an initial acquisition of $3.2 billion in 2014. Google Assistant operates all Nest products.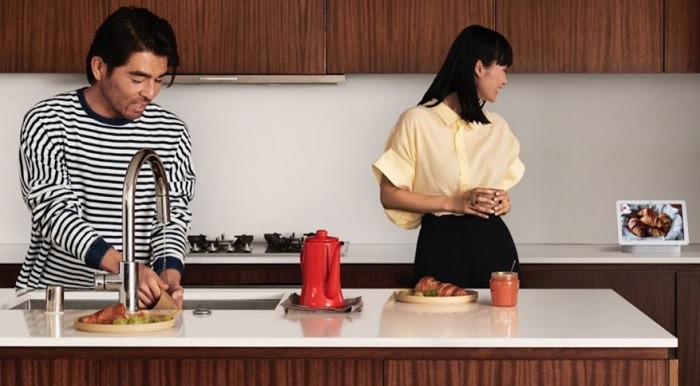 Although Google offers a huge variety of hardware products, some of its most popular smart home brands lie with Nest, comprising Nest Mini (2nd gen), Nest Hub & Nest Hub Max, Nest thermostat, Nest Cam, and Nest Protect smoke alarm.
2. Amazon
Revenue: $19 billion (estimated sales figure for Alexa-compatible devices on Amazon website)
Amazon Alexa was an initial trend-setter in the IoT market. When people think of "smart speakers," the company's Echo (4th gen) and Echo Dot and displays such as Echo Show immediately come to mind. These Echo products are based on Alexa Skills which can be set using your Wi-Fi network.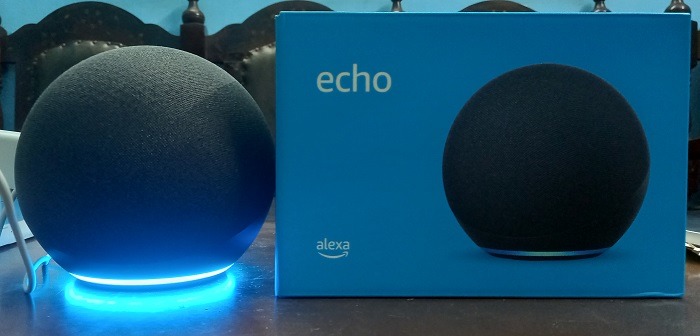 Amazon's bulk revenue comes from shipping third-party IoT devices from its website; at 11.5%, it is the market leader. Nearly 150000 products are compatible with Alexa, making it the number one voice assistant choice. Plus, something around 300 million devices are connected to Alexa worldwide, which makes it the single largest intelligent ecosystem.
3. Apple HomeKit
Revenue: $41 billion (includes Apple's wearables and accessories division)
From lights and bulbs to locks, motion sensors, room quality monitors, outlets, switches, and thermostats, Apple HomeKit is proving to be another large superstore for IoT products – for Apple users, of course.
However, the smart store's exact contribution to Apple's revenue is unclear as it is nested under its wearables and accessories division. Apple Watch and Air Pod are more popular products in this category.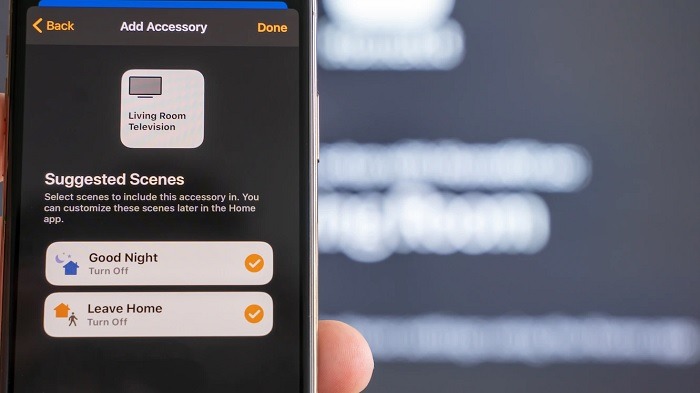 Right now, only 50+ products are customized for the Apple ecosystem. They include Philips Hue, Belkin, Ecobee, Logitech, Eufy, Eve, Wemo, and Nanoleaf. This means the compatibility chances of any random product which you bought online with Apple HomeKit is much less than Alexa or Google.
4. Ecobee
Revenue: $172 million (acquired by Generac Holdings)
Canada-based Ecobee offers several products in smart thermostats, smart security, cameras, motion sensors, and more. It is focused on the North American market only. Ecobee was recently acquired by Generac Holdings for $770 million.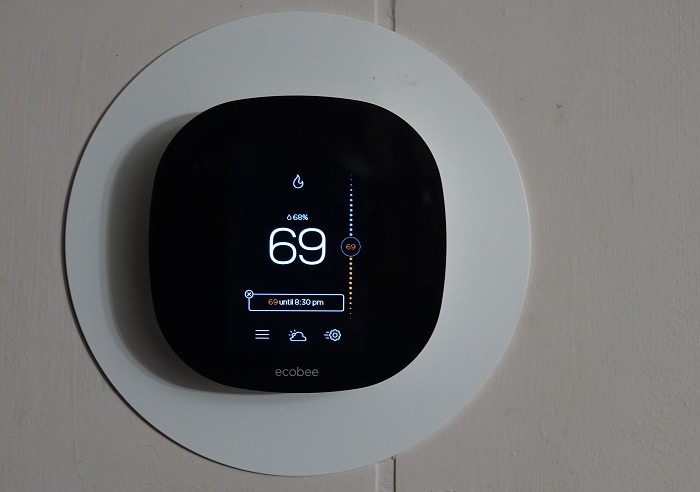 The company has seen a decline in 2022 revenue to $172 million compared to the last time we checked when it was $550 million.
Ecobee however, is still a very reliable smart home automation company. Its products are compatible with Alexa, Google Assistant, and Apple HomeKit.
5. LG ThinQ and webOS
Revenue: $100 million (estimated)
LG's webOS protocol has been driving its smart television models for nearly a decade. It was recently superseded by ThinQ range of products which covers the entire LG appliance ecosystem, including air conditioners, cooking ranges, ovens, laundry and vacuum solutions.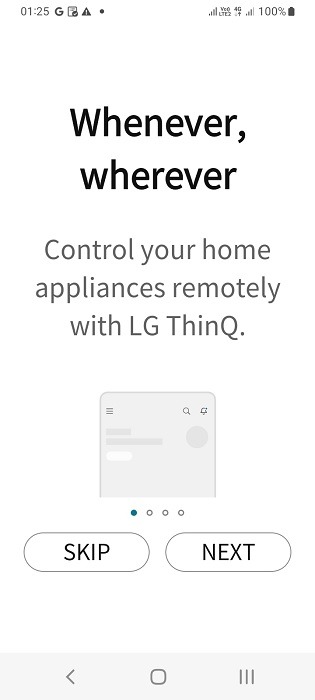 By default, this new unified protocol integration is now supported in all standard LG consumer products. The Alexa and Google Assistant-compatible ThinQ (and webOS) apps can be operated using an Android phone. They give you a complete glimpse of all the supported smart appliances.
6. Samsung SmartThings
Revenue: $65 million (estimated)
SmartThings is a proprietary protocol that connects an enormous range of Samsung products including TV, air conditioners, refrigerators, range, oven, microwave, dryers, washers, robot vacuums, smart tags, and purifiers.
All products compatible with SmartThings can be operated by Alexa and Google Assistant. Samsung has also launched its own voice assistant called "Bixby" that seamlessly integrates with the Samsung Galaxy range of smartphones.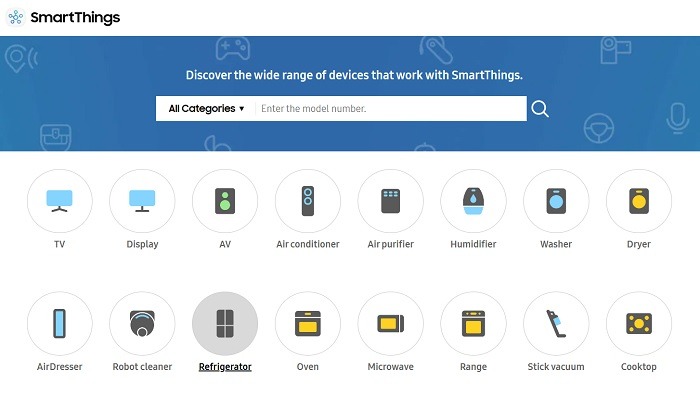 SmartThings products have been criticized for appearing too slow to respond in terms of discovering devices and providing inputs. Hopefully, Samsung will resolve these failed pairing problems in the near future.
7. Haier Electronics
Revenue: Unknown
The Chinese appliance maker Haier Electronics is a force to reckon with in the smart home space. Having acquired GE Appliances, it has access to some of the most cutting-edge technologies in the consumer appliance market including cooking ranges, refrigerators, washing machines, vacuum cleaners, and electronic displays.

To what extent Haier will be using a cross-compatible protocol remains unseen. But it is most likely to grow this year as it is increasingly the norm to apply smart standards to consumer products.
8. Wemo (Belkin)
Revenue: less than $10 million
Wemo offers an extensive range of smart home products, including Wi-Fi smart plugs, smart light switches, LED bulbs, dimmers, heaters, humidifiers, slow coolers, coffeemakers, and air purifiers. It's a division of Belkin, a California-based consumer electronics company.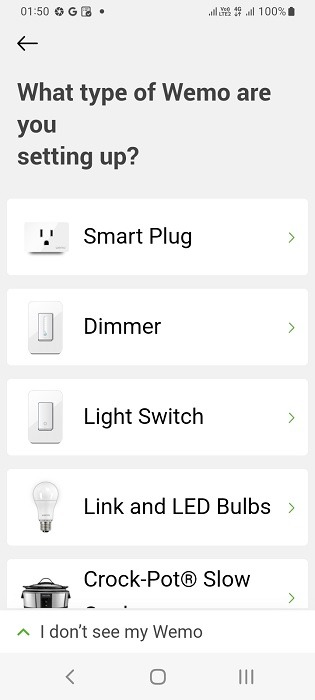 Creating a smart home requires electrical output sockets, plugs and dimmers that are of a sturdier build. This is where Wemo can play a huge role in terms of innovation and new offerings. All Wemo products work equally well with Google Assistant, Apple HomeKit and Amazon Alexa.
9. Wink
Revenue: less than $10 million
Wink is a US-based full IoT products marketplace which caters to multiple smart home needs. These include door and window sensors, sirens and chimes, smart lighting (powered by GE, Philips Hue, and Sengled), dimmers and switches, connected bulb remotes, detectors and sensors, video doorbells (powered by Ring), and more. They also have their own smart hub, Wink Hub 2, which manages thousands of devices.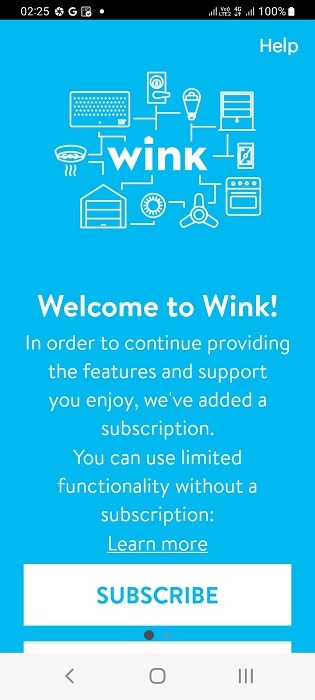 All Wink products are compatible with Alexa, Google Assistant, and Apple HomeKit. They also work with Philips Hue, Ring doorbells, and GE appliances.
10. Home Connect
Revenue: less than $10 million
This Germany-based smart home company offers a uniform connectivity protocol to combine several European appliance makers including Bosch, Siemens, ABB, NEFF, Gaggenau, and many more.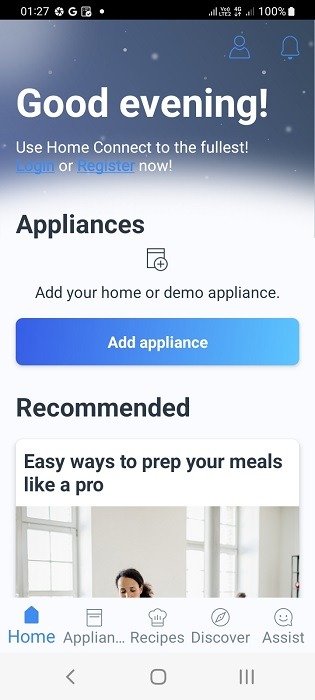 In addition, Home Connect offers connectivity with Alexa, Google Assistant, and Samsung SmartThings.
Other Honorable Mentions
Very few smart home companies have grown to the revenue size of the top few. That doesn't mean they are insignificant. They are growing either as a subsidiary of a very large company or are merging into the ecosystem of a more thriving unit. Companies like Honeywell Home, Lutron Electronics, Sengled, and Advantech are delivering IoT-compatible solutions. It is safe to say though that their main focus is on the industrial segment rather than consumer smart homes.
Conclusion
Compared to our 2021 assessment, we found a steady growth in the number of smart home companies in 2023.
The consumer demand for these products is showing no signs of slowing down either. Currently, 77 percent of US households own a smart home product. Over the course of this year, we expect more and more companies to come with innovative products to cater to this demand.
Subscribe to our newsletter!
Get the best of IoT Tech Trends delivered right to your inbox!