There are tons of smart home products in the market, and it is pretty obvious that every company wanted a piece of this large pie. However, a quick look at the statistics leads you to see that the market is still dominated by the big companies. Below we have uncovered the largest and most successful smart home companies in 2020.
1. Google Nest
Revenue: US$6.2 billion (2019)
Founded in 2010 as Nest Labs, Google Nest is now a complete subsidiary unit of Google LLC.
Nest offers hundreds of varieties of products under Google's Connected Homes. The most popular brands are Nest Thermostat (shown below), Nest Smart Cameras, Nest Lock, and Nest Smoke Alarm.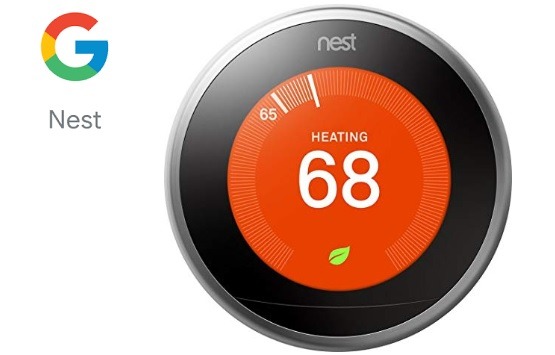 Other popular products in the division include Google Home smart speakers, and Google Nest Hub Max digital displays. All the gadgets run on Google Assistant and sync with your Google account.
2. Amazon
Revenue: US$3.2 billion (2019)
Amazon's Smart Home products have been a trendsetter in the industry. In fact, when people think "smart home," the company's Echo, Echo Dot, and other related products have carved a niche in customer minds.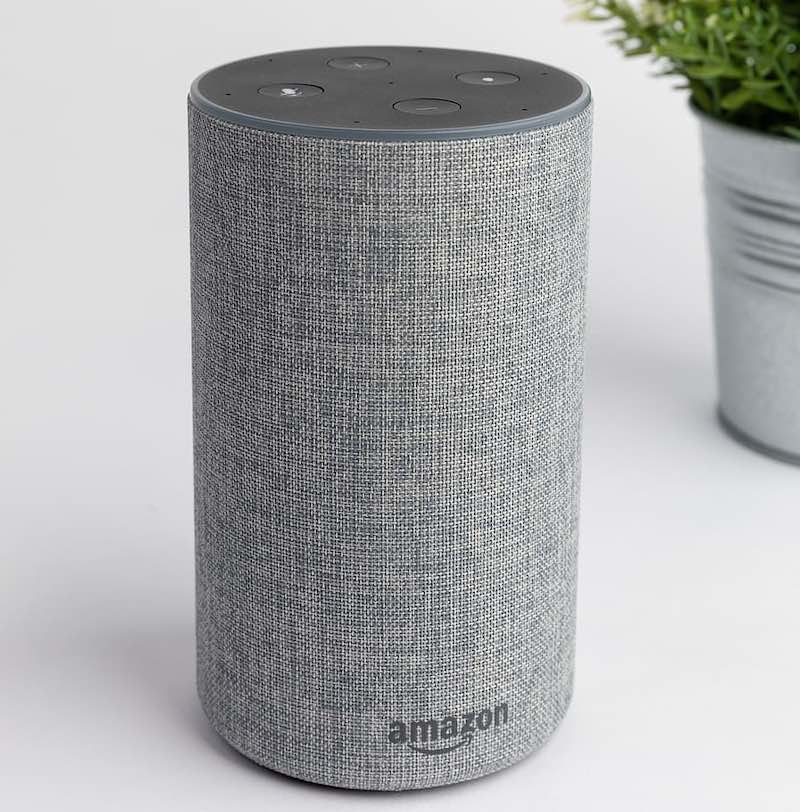 Apart from the speakers it is well-known for, Amazon is also a leading online platform for smart bulbs, door locks, security systems, kitchen appliances, and many leading brands.
Amazon is probably the largest superstore of all IoT products at the moment.
3. Apple HomeKit
Revenue: >US$1 billion
From lights and bulbs to locks, motion sensors, room quality monitors, outlets, switches, and thermostats, Apple HomeKit is proving to be another large superstore for IoT products. For Apple users, of course.
Most brands hosted under the Apple HomeKit umbrella belong to Philips, Belkin, Ecobee, Wemo, and other third-party companies that have been redesigned for a dedicated Apple ecosystem.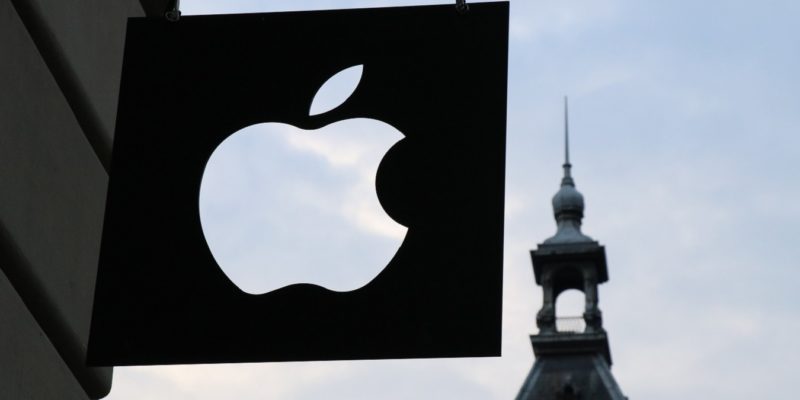 As of now, HomeKit's potential is dwarfed in comparison to the company's more popular segments. They don't even include Apple smart watches in the HomeKit division. Still, it is a leading connected home player to keep tabs on.
On a Related Note
There is a new development in the smart home segment since December 18, 2019. The above "Big Three" players: Google, Amazon, and Apple, along with Comcast and ZigBee Alliance, have come together with an open-source connectivity protocol. It is called CHOIP (Connected Home over IP).
As the industry consolidates, this is expected to become a popular IoT connectivity protocol. It was only recently we discussed a lack of membership of these companies in the Microsoft-led "Open Connectivity Foundation" (OCF). Now it turns out they have a standard of their own.
4. Ecobee
Revenue: as of 2020, Ecobee is nearing US$1 billion in revenue
One of the more successful brands in smart homes, Canada-based Ecobee currently furnishes only a few products which have made their mark. They include ecobee4, a smart thermostat with voice control that has proven to be a bestseller. Other products include a Smart Sensor and Ecobee switch.
5. Bosch Smart Home Solutions
Revenue: n/a
Bosch is a European market leader in connected-home solutions. Like Google, Amazon, and others, its smart home solutions have presence in various segments including heating and lighting (with Philips Hue lights a major chunk), 360-degree cameras, video doorbells, vacuum cleaners, and kitchen appliances.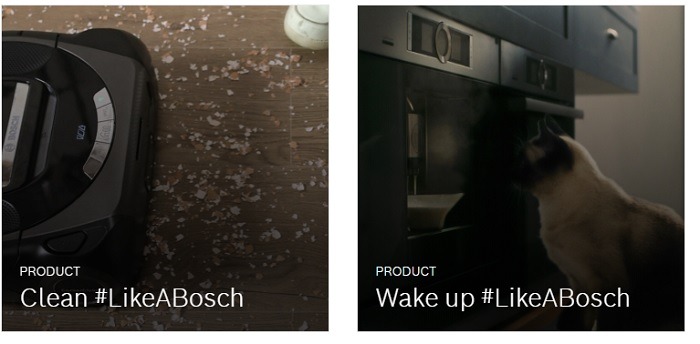 Other Honorable Mentions
Very few smart home companies have grown to the revenue size of the top few. That doesn't mean they are insignficant. They are growing either as a subsidiary of a very large company or will pick up pace in a few years' time. These are the companies you need to watch for.
Samsung SmartThings: Currently at only US$6.5 million revenue (Source: Owler), SmartThings by Samsung will drive its major revenue in the future.
Belkin: while Belkin is generally known for electric appliances, it is rapidly expanding its footprint in smart electronic accessories that are available with all major IoT superstores.
Siemens, Honeywell, GE, LG, and Sony have full-fledged smart appliance companies. It is a matter of time before they hit the market and grow in scale.
Conclusion
Smart home consolidation is going to be an inevitable outcome of many IoT companies as they start growing in scale. Already there are mergers and acquisitions ongoing in this space with Apple, Amazon, Google, Bosch, and other behemoths acquiring innovative start-ups.
Do you think the consolidation of big IoT brands is a boon for consumers? Maybe as we saw in the case of evolution of CHOIP communication protocol, the common standards are going to be in huge demand.