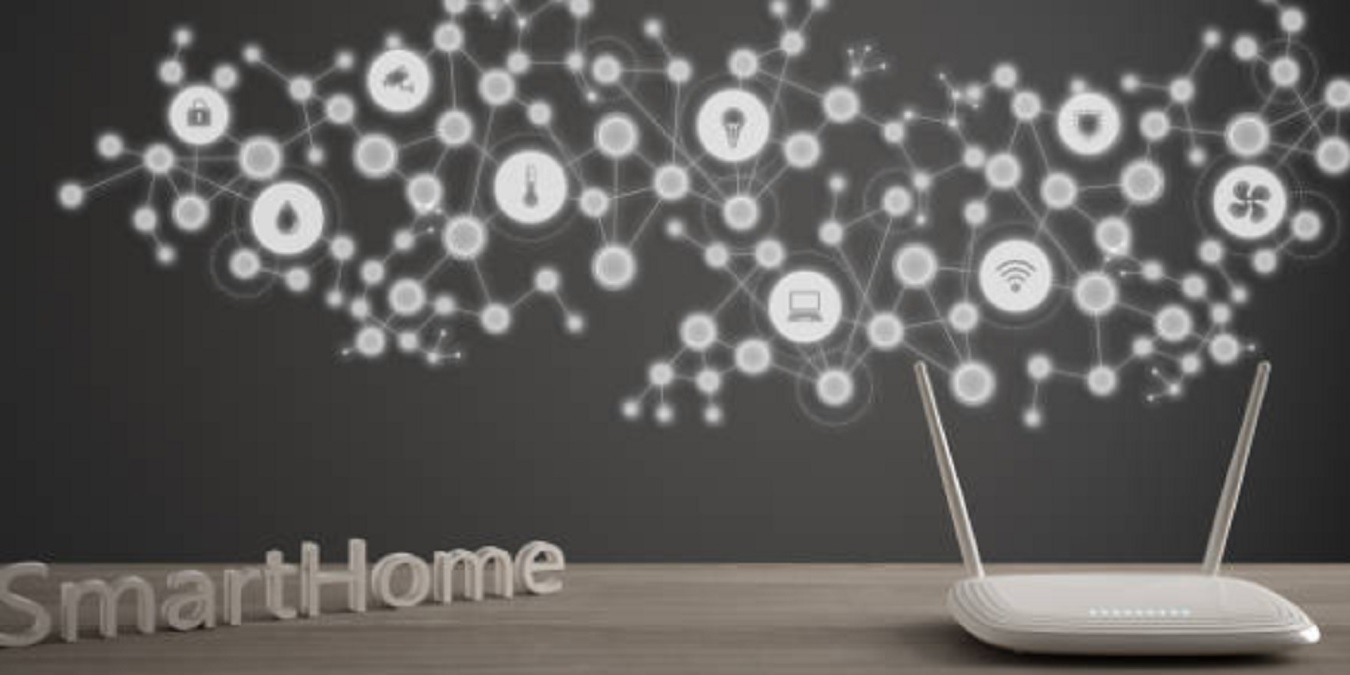 Smart home hubs help you conveniently manage all your smart home devices based on a touchscreen response, voice command or mobile app input. These hub devices come in various forms, including tablets, digital displays, standalone devices, smart speakers, set-top boxes, Wi-Fi routers, and universal remotes.
What follows is a revised and exhaustive list of the best smart home hubs of 2021. Depending on how you plan to manage your smart home, one of these hubs will neatly fit into your requirements and budget.
1. Google Nest Hub
Google Nest Hub and Google Nest Hub Max are quite easy to set up while supporting personalized settings for up to six users. Download the Google Home app on an iOS or Android phone and follow the setup instructions using your Google account. Apart from Nest, Google Nest Hub easily integrates with many other smart home devices, such as LG, Oakter, Wink, Philips Hue, Cove Home, D-Link Wi-Fi, Hive. Nest Hub currently costs $129 and has a 7-inch display. Nest Hub Max is around $100 more with a slightly bigger display (10-inch).
Both devices support many entertainment options. For example, you can directly play Netflix, YouTube, Pandora and Spotify. You can also use Nest Hub to run a Google search, view Google Photos, send WhatsApp messages, tweet, or have a Zoom call. Thus, Nest Hub devices are well-integrated into our existing online lifestyles.
2. Insteon Hub
Based in Irvine, California, Insteon smart devices were around long before the fancier gadgets entered the market. They sell dimmers, LED bulbs, wired and wireless thermostats, Wi-Fi cameras, ceiling fan controllers, motion sensors, hidden door sensors, and open/close sensors.
Therefore, if you have multiple older devices in the Insteon ecosystem, its own standalone hub would be most suitable for your needs. The Insteon Hub helps you control Insteon devices, Google's Nest thermostat, and a few others. From any smartphone or tablet, you can manage all your devices at a glance.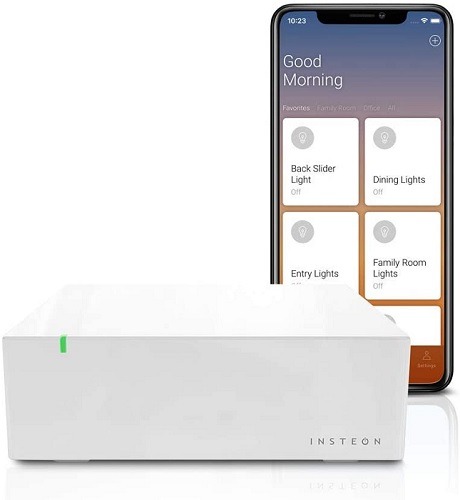 Insteon Hub supports Amazon Alexa, Google Assistant and Apple HomeKit and connects on Wi-Fi, Zigbee, Z-Wave, and Bluetooth LE. For repetitive instructions to multiple devices, you can create independent "scenes" to save time. Insteon Hub currently costs $80 with no monthly fees.
3. Samsung SmartThings Hub v3
Samsung SmartThings Hub v3 is an all-rounder in many respects. It supports over 5000 devices comprising Amazon Alexa, Arlo, Google Assistant, Hue, Ring, and of course, SmartThings. It's a limited-availability hub that has been currently discontinued by Samsung, but you can find a replacement hub by Aeotec, which is exactly the same thing. However, the hub by Aeotec is not compatible outside USA.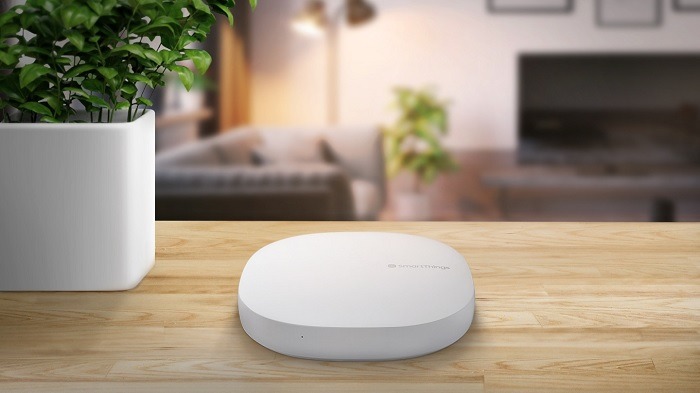 The SmartThings-based hub works on various network protocols including Bluetooth, Wi-Fi, LAN, Z-Wave, and Zigbee. Every kind of device runs on a SmartThings app for Android, iOS, and iPadOS. This makes the range of supported devices quite extensive covering robotic vacuums, smart door locks, refrigerators, garage door openers, home entertainment systems, and smart kitchen gadgets. There is no monthly fee to worry about, and the hub device costs around $125.
4. Amazon Echo Dot 4th Generation
Among the various Alexa smart speakers, Amazon Echo Dot 4th generation works as a capable hub for a variety of compatible devices: smart lights, thermostats, smart door locks, garage doors, smart TVs, and entertainment systems. As long as the smart device is Alexa-compatible, you can control it with an Echo Dot. It supports smart speakers by other audio companies such as Bose and Sonos while working with smart sprinklers for automatic lawn watering and even smart robotic vacuum cleaners.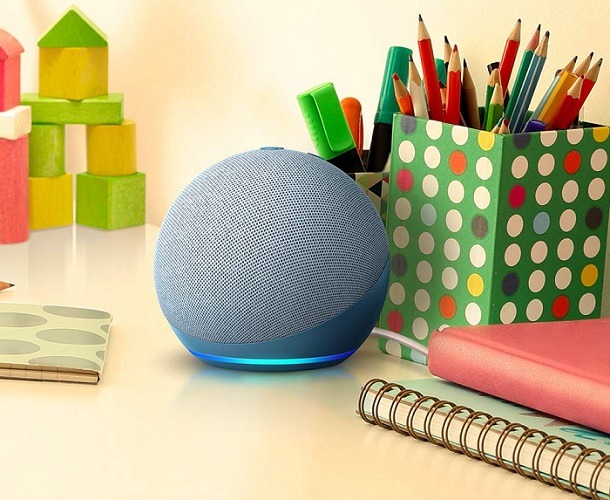 At less than $50, Amazon Echo Dot 4th generation is also a great bargain for those who don't want to spend a lot on a smart hub. With four microphones, the built-in Alexa can hear your commands from across the room. For additional entertainment, you can pair Echo Dot with a Fire TV stick. If you need more privacy, press the microphone off button to disengage the audio device. You can also delete your voice recordings.
5. Hubitat Elevation
Hubitat Elevation Smart Home automation hub is a standalone smart hub device serving a category of users that demand greater privacy and autonomy from cloud services. Thanks to compatibility with Zigbee and Z-Wave, Hubitat Elevation does not depend on Internet connectivity. It helps you connect your hub to a local network using Ethernet alone. You can add another layer of privacy through a local password setup, which is like a rabbit-proof fence against intruders.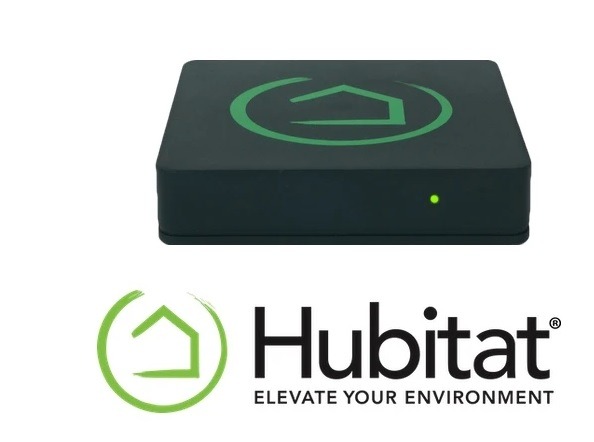 Unlike Google's Nest Hub and Nest Hub Max, Hubitat Elevation requires a bit of learning. Fortunately, all video tutorials are available on the website, which makes it very DIY-centric. The list of supported devices is provided here, which includes many established and new smart devices including Philips Hue, Osram, SmartThings, etc. But Google's Nest devices are not supported because they require Google access on the cloud. Costing less than $150, Hubitat Elevation is a great deal for getting some much-needed privacy in your smart home controls.
6. Control4 os3
Control4 is a Utah-based smart home provider which currently boasts over 150,000 users and 2000 devices supported. They offer many smart devices, including smart lighting, IP cameras, HVAC, thermostats, motion sensors, and multi-room audio and video. To manage these, Control 4 os3 is a tablet-like hub display, which offers a centralized means to manage all household functions from a touchscreen dashboard.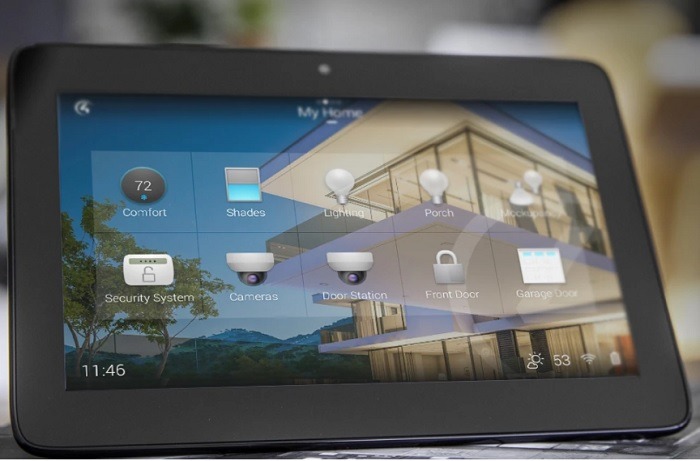 The multi-room audio and video management feature is a real steal. Sitting in the comfort of your couch, you can easily adjust the volume of the speakers in say, a guest room. As a hub, Control 4 os3 has a better aggregation of other devices in the home, giving a consolidated summary of things. Control4 os3 costs around $100 per year as a subscription for these advanced services.
7. Apple HomePod Mini
While primarily an entertainment device, Apple HomePod Mini also works as a smart home hub for HomeKit devices and accessories. These include air conditioners, smart air purifiers, doorbells, lights, sprinklers, thermostats, humidifiers, garage doors, and cameras/TV. To send any command across a smart home device, just say "Hey Siri" and the hub is activated.
HomePod Mini is a true smart home hub, as it connects remotely with all your HomeKit-based smart devices. So even when you're away from home, you can lock or unlock the house, light up the hallway, and manage the thermostat.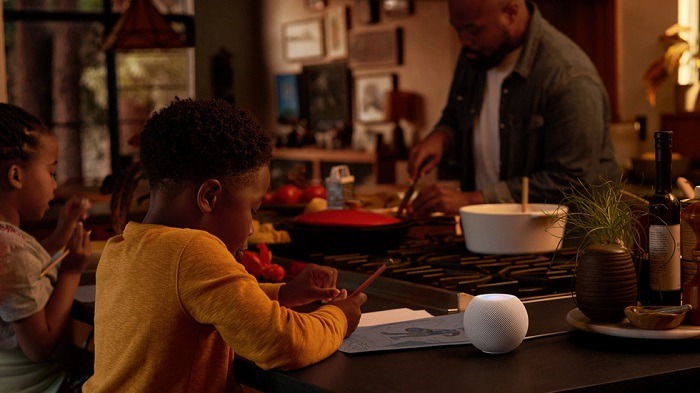 Costing only $99, HomePod Mini offers a very powerful speaker experience due to its rich, pulsating 360-degree audio output. Even if your surroundings are loud, its noise-cancelling feature understands your human operator voice. Of course, it connects with all Apple devices, including iPhone, Mac, and Apple TV. Like Google's Nest Hub, you can create an individual account for up to six family members. This also helps you use HomePod Mini as an intercom device and a multi-room audio system.
8. Sengled Hub
Sengled is one of the more popular international smart home companies, and their products are available worldwide. Costing less than $30, the Sengled Hub is one of the cheapest yet most versatile standalone hubs you can find on the market. It only supports 64 devices at a time but might be more than enough for an average-sized home. Currently, it supports Amazon Alexa and IFTTT-based devices. A full list of compatible devices is given on its website, including Lutron, GE, (Amazon) Echo, Echo Dot and Echo Spot devices.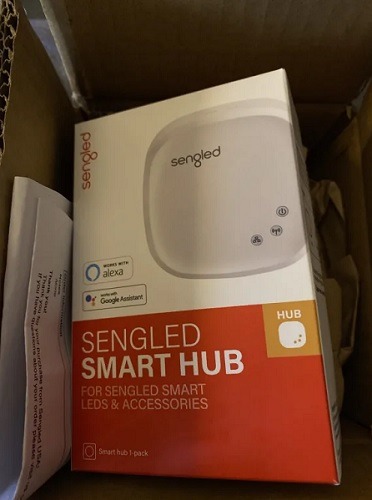 9. Lutron Smart Bridge
Lutron Smart Bridge "Caseta" is another versatile hub like SmartThings, which works with Alexa, Apple HomeKit, IFTTT, and Google Assistant at the same time. Costing around $80, it supports up to 75 Lutron and other devices simultaneously. This includes many thermostats, such as ecobee and Honeywell; Apple Watch; Sonos audio speakers; Hunter ceiling fans; Ring doorbell; SmartThings; and Logitech Harmony. The smarter compatibility is supported using Lutron's proprietary "Clear Connect" technology which does not depend on home Wi-Fi.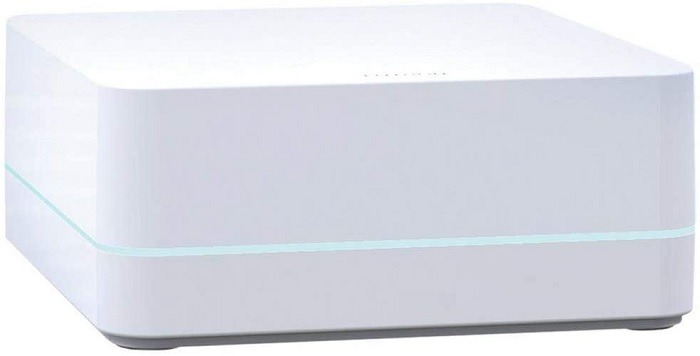 Lutron Smart Bridge's Clear Connect protocol is in use by other hub makers, such as Wink Hub 2. Its installation is easy, as one only needs a power outlet and a router connection. With a Dimmer Switch PD-6WCL, you can easily gain compatibility with additional Alexa, Siri, and Google Assistant-compatible devices.
10. Amazon Echo Show 10
Amazon Echo Show 10 is Amazon's smart display device which can function as a hub, the same as the company's range of smart speakers. At nearly $250, it costs up to five times more than the Amazon Echo Dot. Available in charcoal and glacier white color combinations, it has a large 10.1-inch HD screen with a 13 MP camera, Zigbee compatibility, and smart entertainment support. Due to the large tablet screen, it has similar functionality and price range as Google's Nest Hub Max, so you can use it for a Zoom call as well as watching YouTube and Netflix.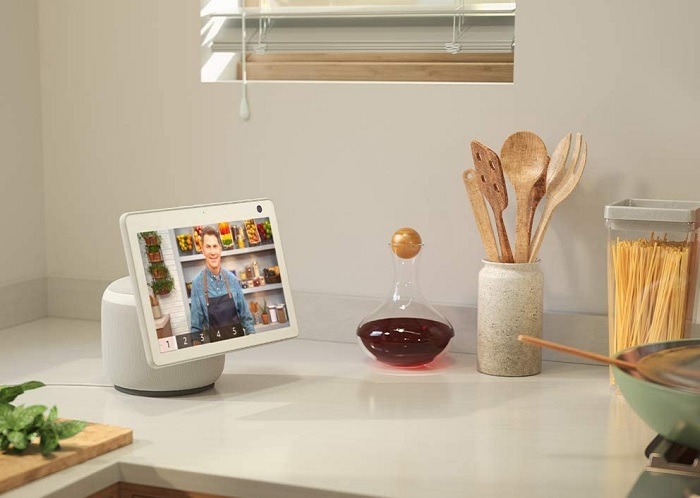 The many smart devices supported include Alexa-compatible thermostats, security cameras, lights, and smoke alarms, carbon monoxide alarms. There are several layers of privacy controls, such as a mic/camera off button and a built-in shutter to cover the camera.
11. Wink Hub 2
Wink Hub 2 is a powerful smart home hub which exists as a standalone device and supports multiple features and cross-compatibility. Costing $99, it has support for Wi-Fi, Bluetooth LE, Zigbee, Z-Wave, Lutron Clear Connect, Ethernet, and Kidde. There are many smart home products which claim to "work with Wink," which would be ideal for this smart hub. These include Apple, Android and Amazon Alexa-based smart devices.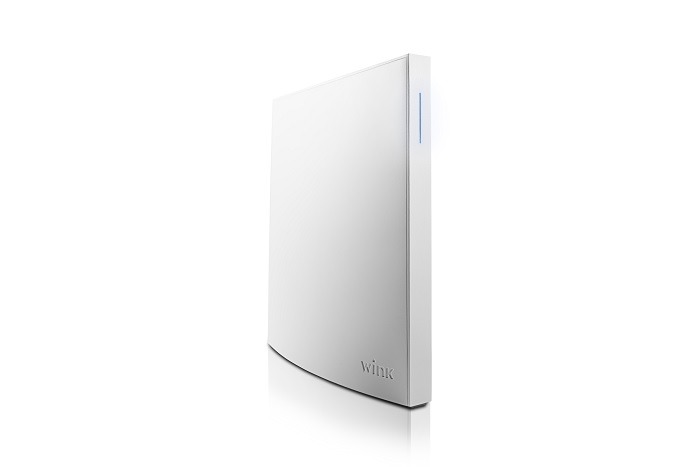 The additional security in Wink Hub 2 makes it worth our consideration, as it supports a feature called "Secure boot," which means only software created by Wink can be allowed to run on Wink Hub 2. This isolates our network from hackers and potential intrusions. For additional security, privacy and connectivity, it offers 5GHz (Wi-Fi) apart from 2.4 GHz Wi-Fi as well as an Ethernet port.
12. eero Pro 6
eero Pro 6 and eero 6 are Wi-Fi mesh devices which run on highly-secure Wi-Fi 6 (using WPA 3). Although expensive at around $600, it covers a much larger area of up to 6000 square feet which, making it more suitable for bigger homes and offices. Most other smart hub devices in this list are only good for the rooms where they are kept.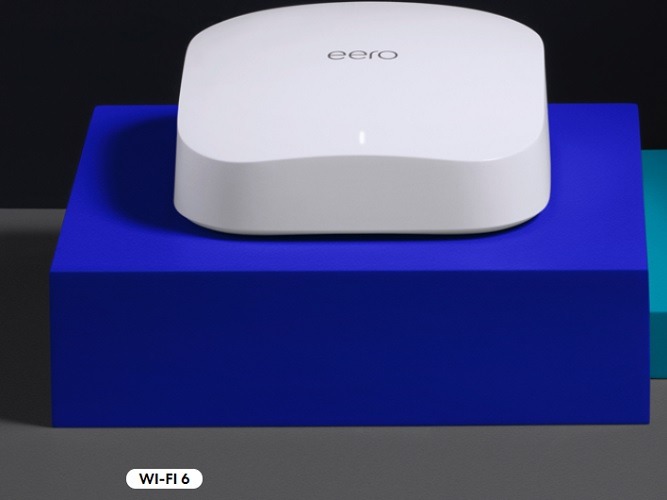 With bandwidth support for more than 75 smart devices, eero Pro 6 is one of the only smart hub devices which also functions as a full-fledged Wi-Fi router. The list of compatible devices include all those that support Amazon Alexa. Another advantage of eero Pro 6 is support for a range of Wi-Fi bands, including 2.4 GHz and 5 GHz. This creates far less interference due to Wi-Fi signals coming from different devices, such as baby monitors, smart doorbells and thermostats.
13. BroadLink RM Pro
Broadlink RM Pro is a universal remote which uses infra-red/radio frequency (IR/RF) to control various smart home devices. These include curtains, air conditioners, fans, television sets, video recorders, audio devices, and much more. Broadlink's infrared connected device is also compatible with Google Home and Alexa devices. If the target smart device has an infrared sensor, then Broadlink is easily able to establish its connectivity with such a device. The cost of an IR-based universal remote hub is less than $50m which makes it very affordable.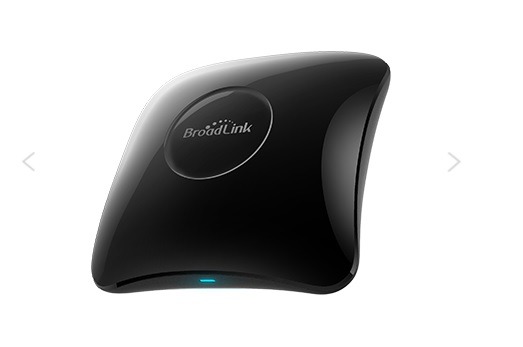 Smart Home Hubs: The Future
As the above list shows, the future direction of smart home hubs is such that they should be vendor-agnostic meaning it should no longer matter whether you use Siri, Google Assistant or Alexa-friendly devices. Apart from Wi-Fi and Bluetooth, Zigbee and Z-Wave are emerging as important connectivity protocols to handle communication between the hub and various smart devices. But if you're a person who isn't a fan of hubs, it's possible to have a hub-free smart home.
Subscribe to our newsletter!
Get the best of IoT Tech Trends delivered right to your inbox!