There are many smoke alarms and air quality-monitoring devices on the market, but they can only detect one or the other. Nest Protect and ecobee Haven will alert your smartphone when the building is on fire but can't track particulate matter or volatile chemicals, similar to uHoo's indoor air quality sensors.
In order to create a safer and more energized smart home, emerging technologies should scale across multiple gases and toxins. According to the EPA, indoor air can be two to five times as polluted as outdoor air. This gap has created the demand for an all-in-one connected device which performs both safety monitoring and air pollution detection.
We spoke to Mr. Rob Qualls, founder and CEO of SAAM, an Indiana-based company, on their upcoming launch of S-Series SP4 and SC4 devices. This state-of-the-art IoT device enables a combined air quality, smoke, fire and gas detection. Apart from that, it proposes to include several in-demand features, such as alerts in seconds, portability, small form factor, and real-time monitoring with smart apps.
Next-Generation Smoke and Fire Detection with SAAM S-Series
To appreciate the value proposition of what SAAM is bringing to the market, you have to analyze the specifications separately. Designing a best-of-the-breed smoke detection device in itself is a big challenge. The current smoke alarms deployed in residences and offices are now between 50 and 70 years old. There are two types: photoelectric smoke alarms and ionization smoke alarms. Their biggest challenge is that they can take several minutes to activate. With the UL 217 standards being enforced from June 1st 2021, most current smoke alarms may become obsolete.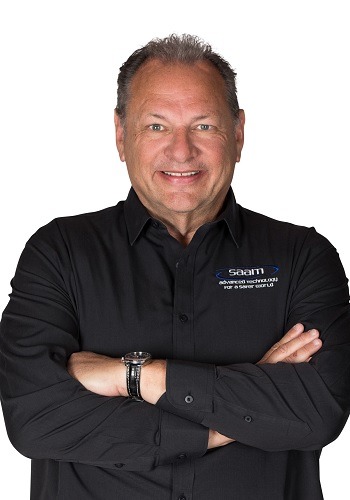 Rob said, "We have a completely different concept and patented design for the detection of smoke and fire. By using a non-dispersive infrared [NDIR] method, we detect the chemical changes in the air that are indicative of smoke and fire, and the response time is in just a few seconds."
Rob further insists that this new technology is more useful for the building materials used in today's homes: "The ionization alarms were more effective in detecting fast-burning natural materials, such as wood, whereas the modern home is packed with synthetic materials, such as polyurethane, which are characterized by slow-burning or smoldering fires."
This requires a different detection approach because the chemicals emitted by slow-burning polyurethane are very different from cooking fire. Older smoke detection technologies are unable to make this distinction at a chemical level.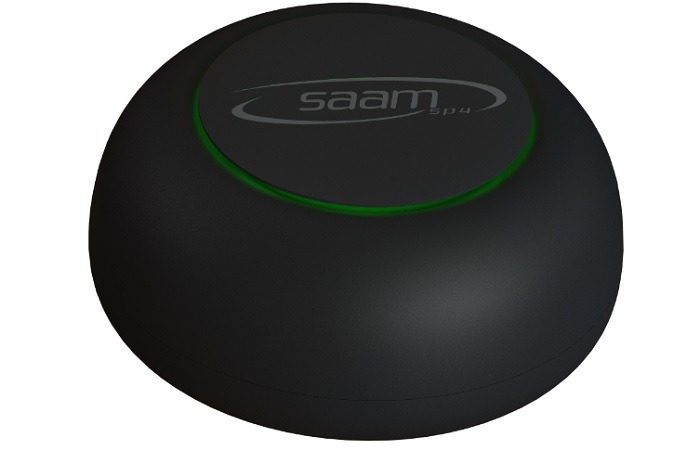 Gas Detection and Air Quality Monitoring
Apart from NDIR, which is an industry standard for smoke detection, S-series appliances use an absorption spectroscopy method for gas detection. Rob claims this technique is four times faster in detecting the gas levels. The gases designed for detection include carbon monoxide (CO), LP gas, carbon dioxide (CO2), hydrocarbons, hydrogen cyanide, formaldehyde, and other volatile organic compounds (VOCs).
As a comparison, a device like Nest Protect can only detect CO. This does make the SAAM series sound more capable of detecting a wider range of chemicals. Rob adds that the S-series can also be designed to detect poisonous gases, such as mustard gas: "We can detect anything with a chemical signature."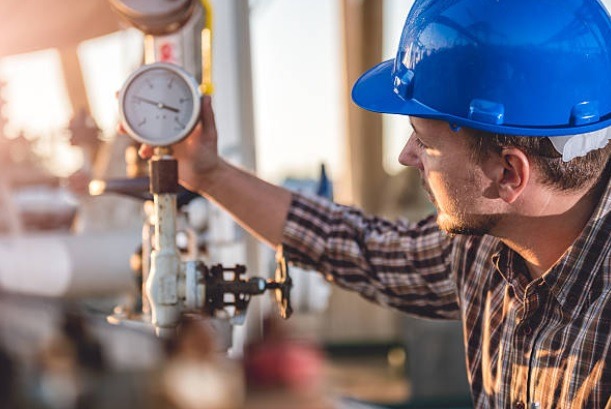 In regard to air quality monitoring, the SAAM S-series appliances might be keeping track of a wider range of particulates ranging from PM-1 to PM-10. PM-2.5 and PM-4 capture a wide range of dust mites, pollen, and mold spores, though it wasn't clear whether these advanced air-quality features were for the current or a next generation of SAAM S-series devices.
Technical Specifications of SAAM S-Series
At dimensions of only 3.93" x 3.22" x 1.49", the SP4 is designed for portability. SAAM also offers SC4, a hard-wired ceiling-mounted device as a permanent fixture in the home. Both devices are, therefore, characterized by a small form factor, which makes it a useful value addition in smart homes. Per UL 217 standards, it is required to run for a standby time of seven days on a single charge, and the battery is designed for at least ten years of service. It appears that both S-series devices are being designed to run on a wide range of networks, including Wi-Fi, Ethernet, ZigBee, and Z-Wave.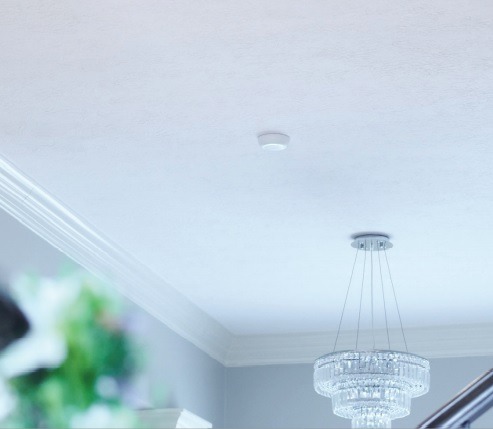 SAAM's device does have many IoT-centric features, such as voice and LED alerts and cloud updates. Using machine learning, the algorithm of SAAM S-series increases detection time and improves accuracy. The mobile app connectivity is deigned to alert the homeowner anywhere via text, in-app messages, or home alarm systems, providing recommended actions to improve air quality or safely evacuate during a fire or gas leak.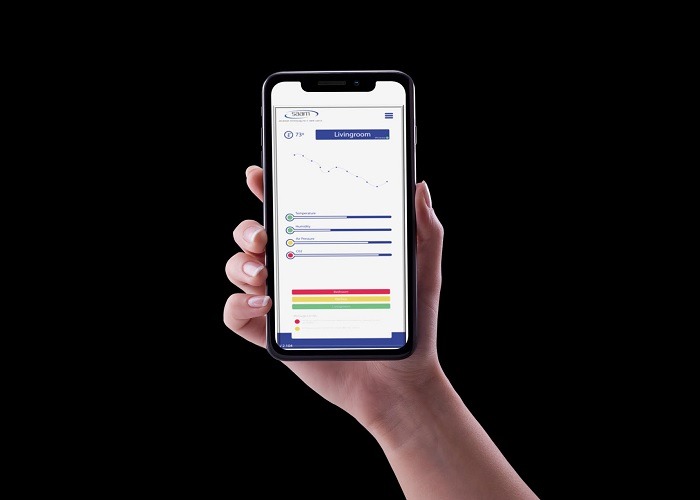 Rob adds, "We have the ability to communicate with other smart devices, such as smart thermostats and air purification systems – and of course, the smartphone. To that, we send signals determining the level of danger and a recommended action. It could be as simple as opening your windows to call the first responders, such as the fire department."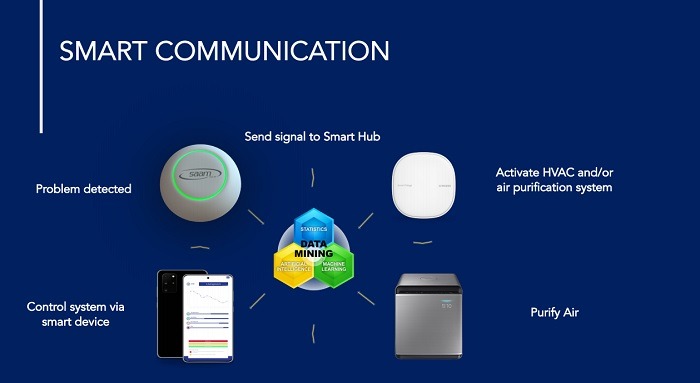 Conclusion
Despite so many promising features, SAAM S-series devices are yet to be launched in the commercial space. Rob suggested the fourth quarter of 2021 as a tentative date of wide availability for the next-generation appliance, with a price point of around $249 (subject to change). The product is currently being tested in association with Underwriters Laboratory, an independent research firm.
Rob concludes, "The flexibility and adaptability of our chemical detection-based alerts technology is tremendous." It is true that there are presently no devices in the market which can perform both air quality monitoring and smoke/fire/gas detection at the same time. It remains to be seen how popular the new concept will become and whether it can cause a major shift in the consumer IoT market.