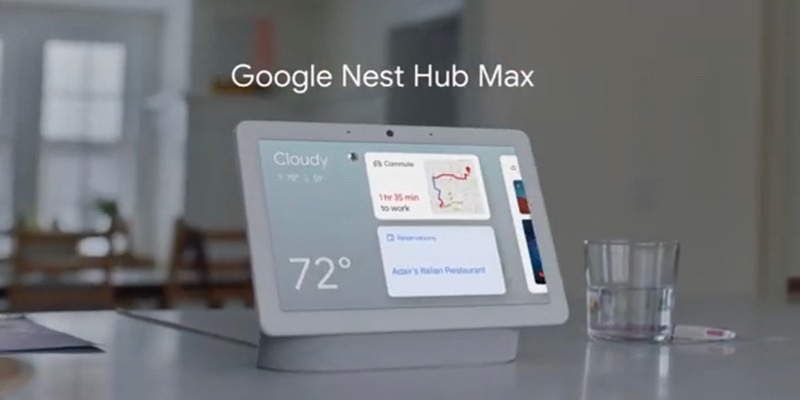 Facial recognition is moving beyond just being used to sign us into our smartphones. It's now being used in smart home technology by Google.
The company introduced the Google Nest Hub Max at their annual I/O developer conference this week. Their "smart display" is an advanced smart speaker that uses facial recognition to offer personalized information.
Google Nest Hub Max
Google's upgraded smart speaker will use facial recognition to give you personalized information such as messages, calendar reminders, and music and video recommendations. It will retail for $229.
This is an effort on Google's part to get their smart speaker being utilized more. Their Assistant and Home speakers were introduced after Amazon's Alex and Echo but were still a solid number two in sales for 2018. Google Home held 11.2 percent of the market with the Apple HomePod taking 2.7 percent and Sonos One taking 2.2 percent. Amazon holds an impressive 67 percent in the market.
Google is working on their privacy concerns with the introduction of the Nest Hub Max. While they also announced at the conference that they are working on adding Incognito to Maps and Search, they're working on keeping the facial recognition feature as private as it can be as well.
To hopefully wipe your privacy fears away, instead of sending facial recognition data to the cloud, as it does with Nest security cameras, the camera in the Nest Hub Max uses "Face Match," a feature that processes image recognition on each device.
However, be forewarned that the security feature will not be turned on by default. Once you are recognized, you will have to tap the Nest Hub Max's touchscreen to bring up your personalized information.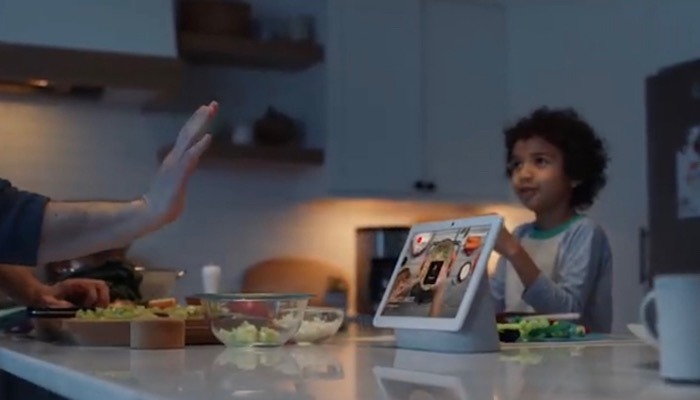 This comes along with a push for Nest customers to merge their accounts with their Google profiles to pick up the rebranding of "Google Nest."
"We want to make sure we are seamlessly integrating these devices," said vice president and general manager of Google's Home and Nest Products, Rishi Chandra.
That said, if accounts are being merged, it brings up privacy concerns once again. Prior Nest data could include several years' worth of information on your family, home energy usage, and recordings from your security camera. Google vows to not use this information for advertising, but there are many people who will not trust the company with their information, no matter what.
"This data will never be used for ads personalization," said Chandra. However, Google PR then corrected her that "we can never say never," adding, "but the commitment we are making is it is not being used."
All this is being said with the knowledge that the Nest security hub included a secret microphone, and Chandra acknowledges that not informing customers was a "mistake."
Along with having an indicator light showing when the device is capturing data, Google is also adding new "privacy commitments" that will go into effect when smart home devices are connected to your Google account.
Can They Be Trusted?
Again, this all leaves the question if Google can be trusted, and for many people, Google has already done them wrong, and they will never be trusted again. But those who can trust will be able to upgrade their smart home with the Nest Hub Max.
Will you trust Google and its facial recognition enough to buy a Nest Hub Max? Or has the company burned all its bridges with you? Let us know how you feel about Google and their new smart home device in the comments below.
Image Credit: Google Nest via YouTube
Subscribe to our newsletter!
Get the best of IoT Tech Trends delivered right to your inbox!