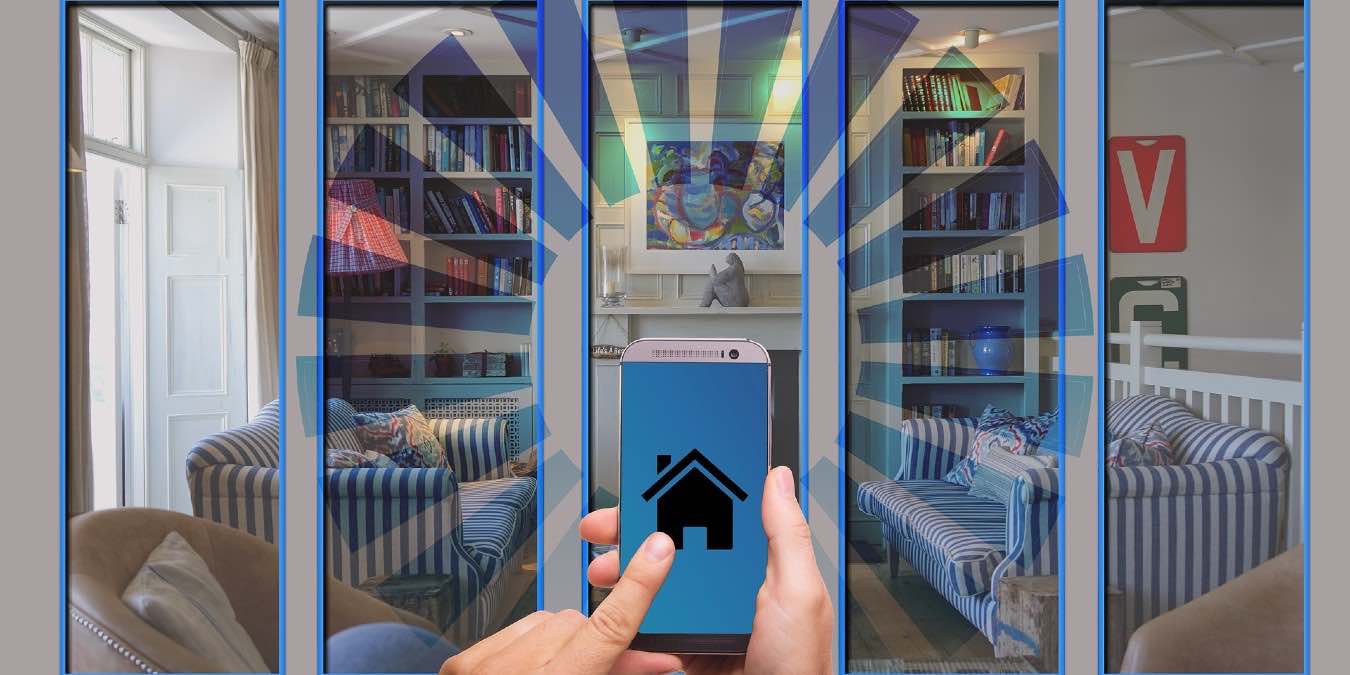 When it comes to smart home devices, most products tend to focus on cloud storage. Of course, when you send all of your data to the cloud, you are also surrendering your privacy. For some smart homeowners, that is not an acceptable option. Thankfully, there are a host of smart home devices that work without the cloud. These products add all of the smart home technology you want without sacrificing privacy. That is good news for anyone who doesn't care to let Google or Amazon listen to their conversations. Let's take a look at some of the top smart home products you can grab today that don't require the cloud.
Eufy Security eufyCam
Eufy is already one of the most popular smart home cameras on the market. Packed with features including 365 days worth of battery life, IP65 weatherproofing and no monthly fees, it's no surprise the eufyCam is a hit with consumers. Privacy-conscious smart homeowners will love that the cameras come with an included HomeBase for local storage. Conveniently adding a microSD card up to 128GB in size ensures that all of your footage stays right there on the unit. That is a significant amount when you consider eufy says 16GB of memory can store up to one year's worth of recordings. That is good for 30 seconds of footage ten times per day.
Netatmo Smart Indoor Camera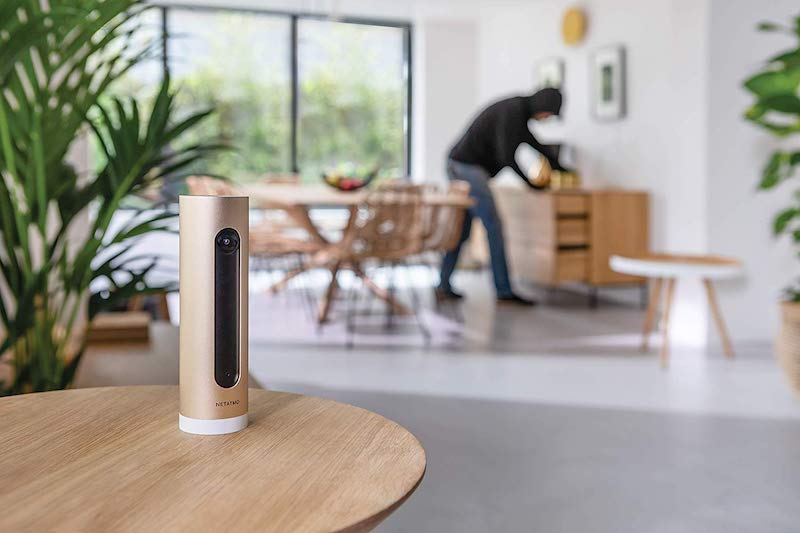 One of the first smart home cameras to offer facial recognition, Netatmo's Welcome smart indoor camera is a local storage hit. The inclusion of facial recognition makes the Welcome one of the best options for identifying strangers or friends/family. Facial recognition isn't run locally, but the recordings themselves are all handled on the built-in microSD card. If for any reason Netatmo was hacked at the cloud level, your videos are all secure on your local device. Those 1080p videos are stored at no cost and can be streamed to your smartphone through a downloadable app at no extra cost. Setup is as easy as placing the camera anywhere you want indoors, plugging it in and downloading the app.
Eufy Video Doorbell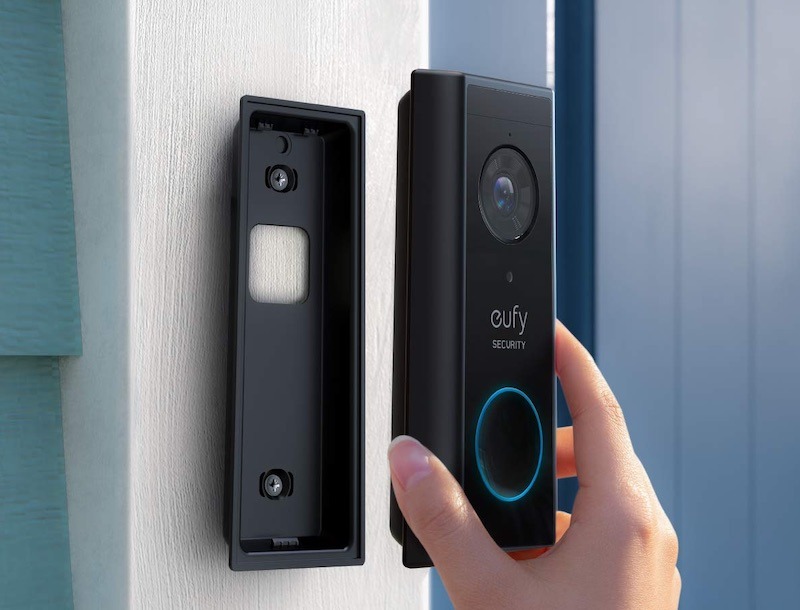 Another hit from eufy, its wireless video doorbell is another local storage smart home product for the privacy-conscious. Like the eufyCam, the wireless video doorbell stores all of its recordings locally right on the device. This way, you will never pay for unnecessary cloud storage. As an added bonus, your videos are available to stream anywhere and protected by 256-bit encrypted connection. It's the best of both worlds for any smart home product user who wants security and privacy. The unit itself captures everything in 2K quality and can quickly detect between humans and animals to prevent false alarms. There are even three pre-recorded instant responses that give the impression you are home even when you are not.
Arlo Pro 3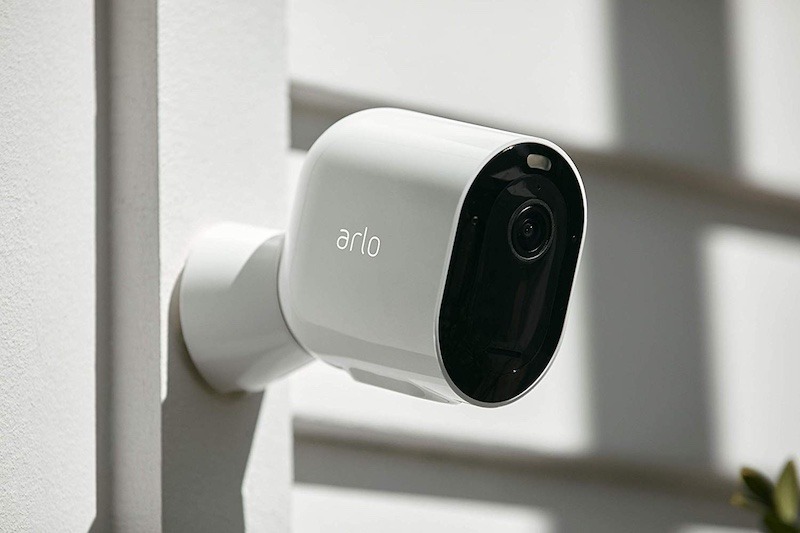 One of the most premium smart home security systems, the Arlo Pro 3 is the creme de la creme of home security. With anywhere from two to six cameras plus its secure base station, the Arlo prides itself on allowing customers total security without requiring cloud storage. All data is backed up locally on a microSD card that is connected to the base station. This provides users with total control over video recordings.
Of course, that means video cannot be streamed to a smartphone to see playback. Instead, you must connect the USB stick or microSD card to a computer to see the captured video. On the flip side, Arlo does provide a subscription plan. The plan enables you to see recordings through the app. For the price, Arlo does capture in 2K HDR quality and records in color whether it is day or night.
Hubitat Elevation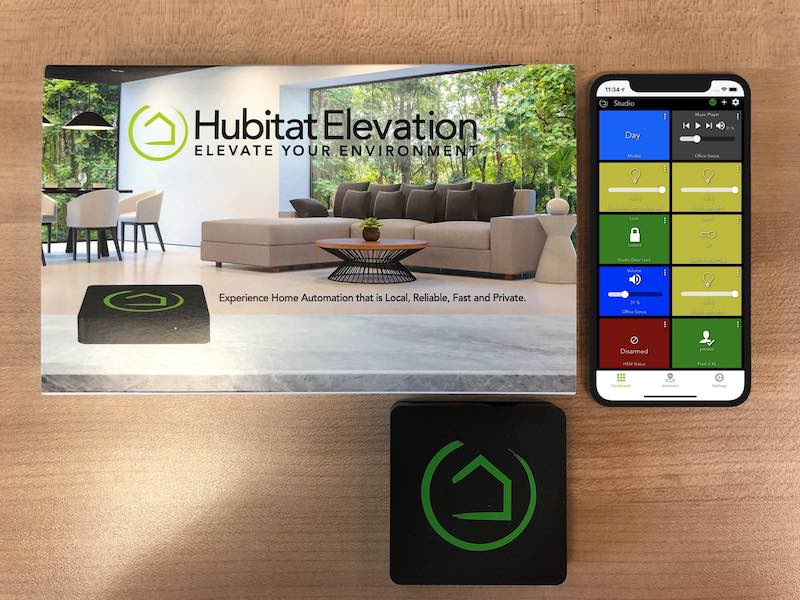 If you are the proud owner of lots of smart home devices, the Hubitat Elevation is the only hub you need. This product is definitely for people who want to incorporate all of their smart cameras, lights and locks but want to do so without cloud-based backups. Basically, all of your smart home data from these devices and their respective automation are all stored locally. It is compatible with a broad range of products including Kwikset, Lutron, GE, IKEA, Samsung and Monoprice just to name a few. Setup is easy by connecting with an ethernet cable. Once it's connected, the web portal ensures you can control all of the compatible devices without any other connectivity. One of the biggest benefits of the Hubitat? Because all of its connections are local, device response time is nearly instant.
Conclusion
For better or worse, the nature of the smart home industry mostly demands cloud storage. Unfortunately, that also means a number of potential smart home device buyers are left in the cold. For some, privacy and security matter more than convenience. This list of devices, as well as other products that support storage without the cloud, are the best of both worlds. Marrying the "smarts" of smart home products with the comfort of secure data is the best way to dive head first into this world without giving up peace of mind.
Subscribe to our newsletter!
Get the best of IoT Tech Trends delivered right to your inbox!