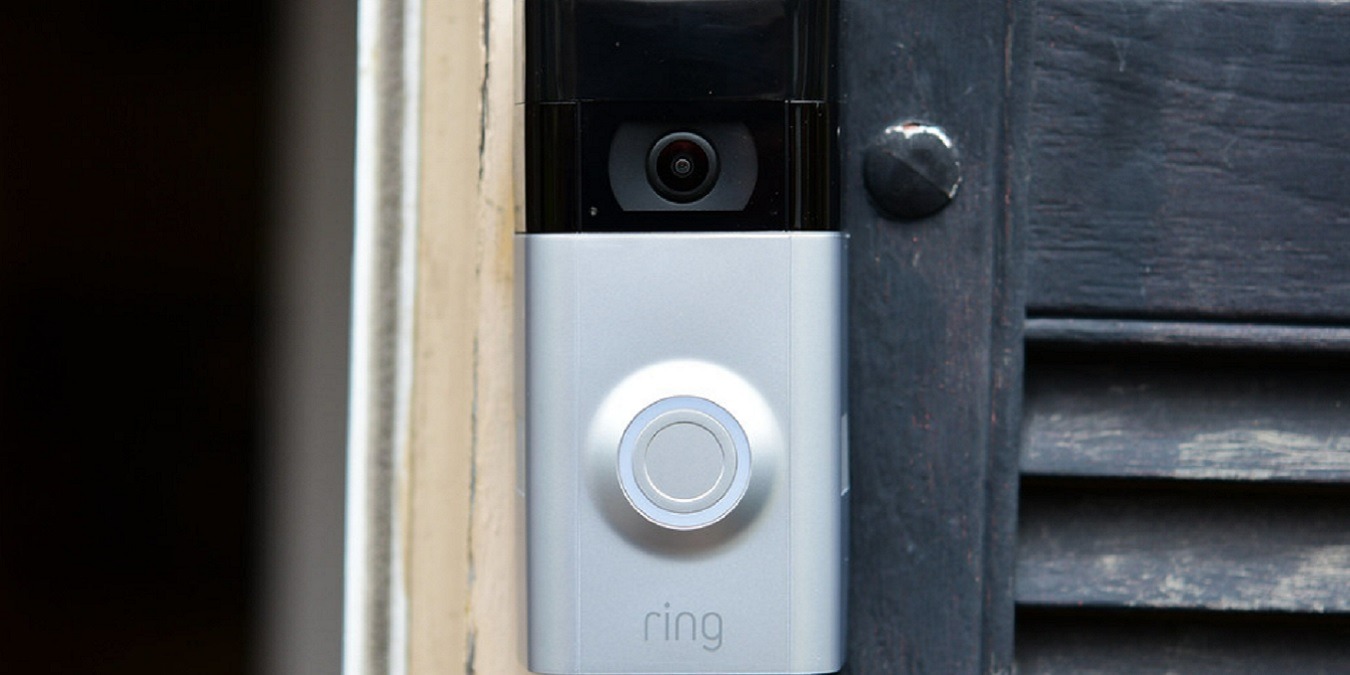 With so many options available, picking the best smart doorbells might seem impossible. However, through careful research and user feedback, we've gathered the best of the best to help you always know who's at your door and communicate with them accordingly.
How to Pick a Smart Doorbell
If you want to know more about picking a smart doorbell yourself, see our guide What You Need to Know Before Getting a Smart Doorbell. Learn more about how these devices work and what features to look for.
1. Arlo Essential Wired Video Doorbell
Price: $150
The Arlo Essential Wired Video Doorbell immediately stands out as one of the best smart doorbells thanks to it's 1:1, 180-degree field of view that lets you see not only who's in front of the door, but packages left by the door. It's also compatible with most smart home systems, including Smart Things, Google, Amazon Alexa, and HomeKit (with an Arlo hub). With common features like night vision and 2-way audio, it offers most everything you'd want in a video doorbell.
If you're looking for a wireless alternative, try the Arlo Essential Wireless Video Doorbell for $200.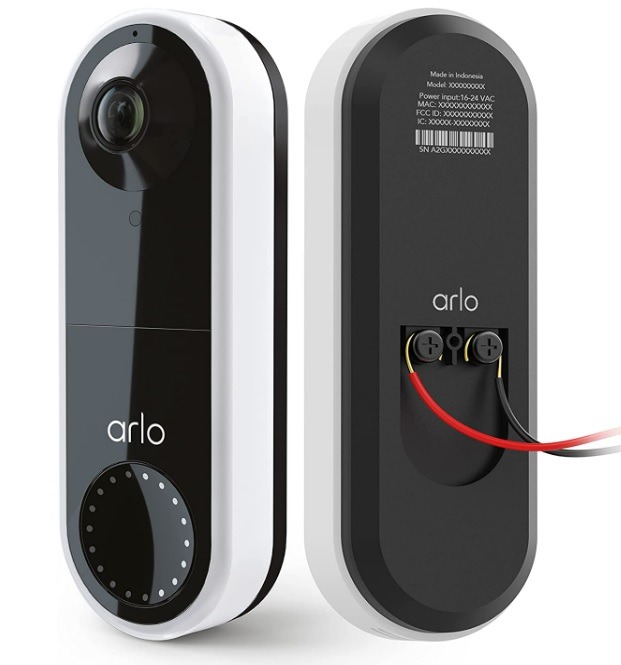 Pros
Compatible with most smart home systems
2-way audio
See a wider range of view from top to bottom
Quick alerts (shows motion before the doorbell rings)
Up to 4K video streaming supported
Cons
Most features require Arlo Secure subscription ($4.99/month per camera or $12.99/month for unlimited cameras)
Live viewing only in the free plan, no recordings without a premium plan
Wired-only installation
2. Ring Video Doorbell Pro 2
Price: $250
While it does come at a premium price, the Ring Video Doorbell Pro 2 offers premium features. Most notably, you get color night vision. While it's not as crystal clear as day time color, you'll still get more details than you would with most other smart doorbells at night. Just like Arlo, you'll enjoy 1:1 views, though it's just a 150-degree wide view. The Bird's Eye View is also a nice feature that gives you a simulated 3D aerial view of what's going on around your home from as much as 30 feet away. It is wired-only, so you may require a professional to install it.
If you prefer a more budget-friendly version with fewer features, try the Ring Video Doorbell for just $100.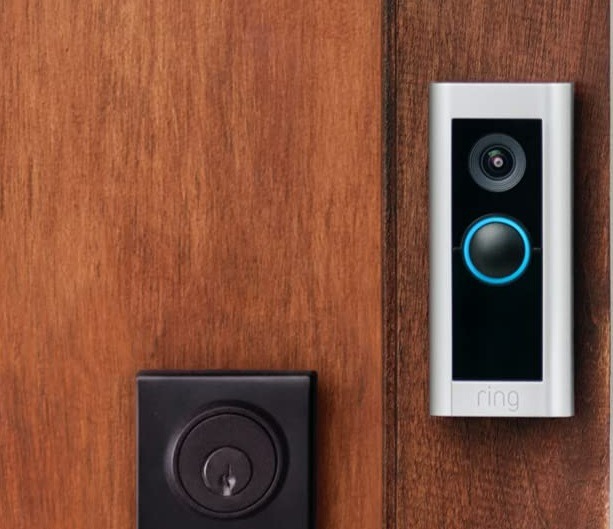 Pros
Offers 2-way audio and even custom Alexa greetings, including letting delivery drivers know where to leave packages
3D aerial views up to 30 feet away
Color night vision
Integrates fully with other Amazon products, such as Fire TV and Echo Show devices
Cons
No saved recordings without a premium subscription
Most features require a subscription (plans start at $3.99/month or $39.99/year for a single camera)
Wired-only installation
3. eufy Security Video Doorbell Dual Camera Wireless
Price: $260
Obviously, the immediate standout of the eufy Security Video Doorbell Dual Camera is the fact it has two cameras – a front-facing and a downward-facing. If you get packages often, having a second camera aimed directly at the ground lets you keep a better eye on things. With 2K HDR video, you see visitors in clear detail. Even better, eufy gives you all features without the need for a premium subscription, including local file storage.
If you want a lower-cost alternative, the wired version is just $200. Or, opt for the wireless version with a single camera for $200.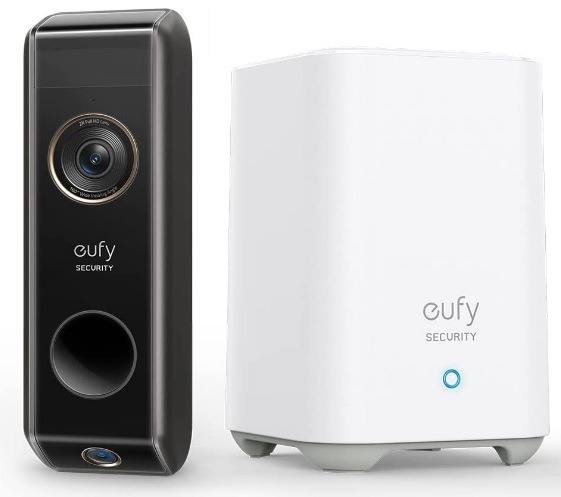 Pros
Everything included without a subscription
Files stored locally (for thumbnail previews, files are briefly stored in a cloud service) – Everything stored in the 16 GB HomeBase, which is included
2K HDR video
Dual cameras
Wireless, no wired installation needed
Cons
Expensive, but you save on subscription fees
HomeKit not supported, only Amazon Alexa and Google Assistant
4. Google Nest Video Doorbell Wired & Wireless
Price: $180
If you already use the Google ecosystem, the Google Nest Video Doorbell is a no-brainer. It's one of the best smart doorbells for facial recognition and even lets you exclude alerts for known faces, such as family members coming home from work and school. The 145-degree diagonal view ensures you see everything going on near your door. Plus, you get high-quality video both day and night.
If you need help getting started with Google Nest products, check out our guide.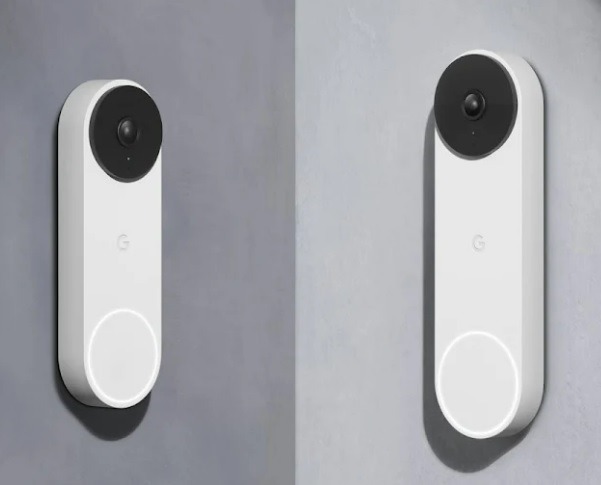 Pros
Clear day and night video
Advanced facial recognition
Get up to three hours of past video footage for free
Up to 10 days of continuous recording with the wired version (premium plan required)
145-degree range of view
Cons
Many features are only available with a premium plan, such as facial recognition and longer recording history (plans start at $6/month for unlimited devices)
Continuous recording only available for wired version
Honorable Mentions
If you're still looking for something else, try one of these honorable mentions:
Frequently Asked Questions
Can I install a smart doorbell myself?
If you already have a wired doorbell, you can likely install a wired smart doorbell yourself. However, if you're uncertain or don't already have a wired doorbell, you'll want to hire a professional to install it for you.
For wireless installations, you just need a screwdriver and/or drill to install it.
Can I use smart doorbells without a subscription?
For many smart doorbells, you'll need a subscription to get the most out of it. Sadly, despite higher prices, some doorbells don't let you view any video clips of alert events, just live stream, if you don't have a subscription.
If you'd prefer to just pay once and done, opt for a model that doesn't require a subscription. Sometimes they don't have quite as many features, but they have everything you'd actually need.
Image credit: slgckgc via Flickr
Subscribe to our newsletter!
Get the best of IoT Tech Trends delivered right to your inbox!