If you've been using Arduino IDE for a while, you will eventually have a need to extend its capabilities. After all, there is a limit to the number of built sketches.
However, thanks to a vibrant community, you can access preexisting templates and modify them according to your needs.
The following steps describe the procedure to add Arduino libraries to an IDE.
What Is an Arduino Library?
Ardunio libraries are frequently-used, readily-available programs that help you get around the IDE's limited number of built-in sketches. These add-on codes may already be installed in the IDE or are downloadable as a zip folder on Arduino.cc or another site.
To locate an add-on library, go to "Sketch -> Include Library -> Contributed Libraries." The "Recommended Libraries" have to be installed first.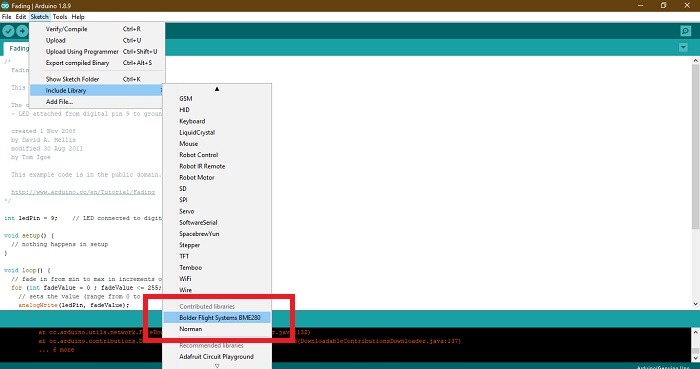 The libraries are physically stored in the program files in .ino format, which is an Arduino sketch file.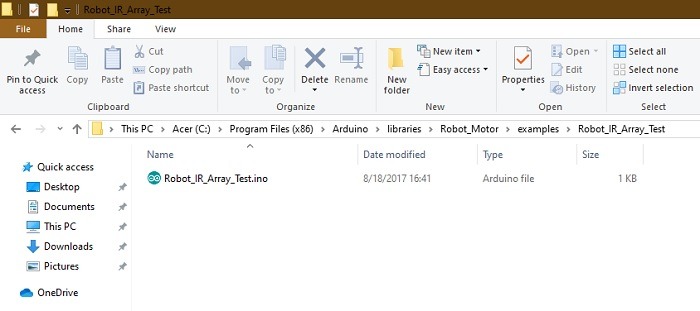 Installing Arduino Library Using Arduino Library Manager
To add Arduino libraries from the IDE's own library manager, go to "Sketch -> Include Library -> Manage Libraries."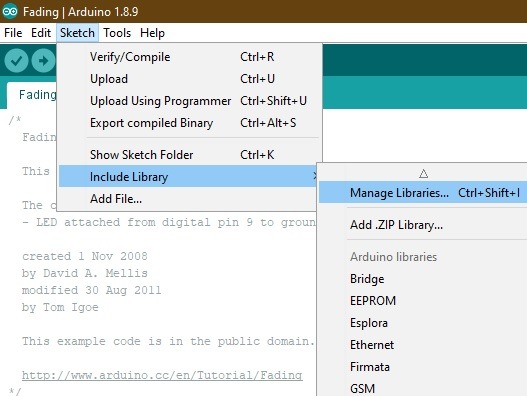 You can see a drop-down range of libraries in the Library Manager. To install one of them, install it for the latest version available.
The installation should not take more than a few seconds. Wait for the Library Manager to update its list of libraries.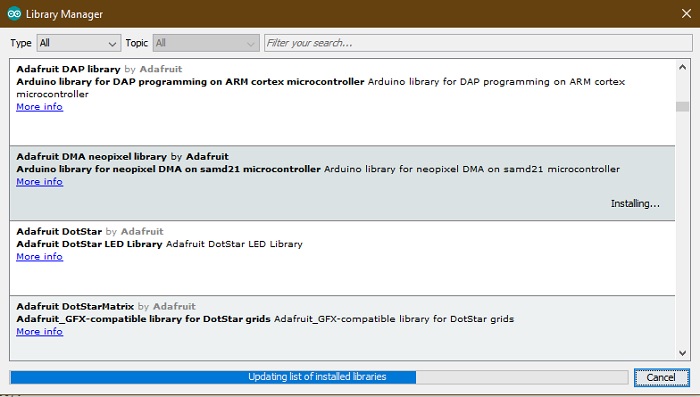 You can verify the presence of the added library by going back to "Sketch -> Include Library -> Contributed Libraries."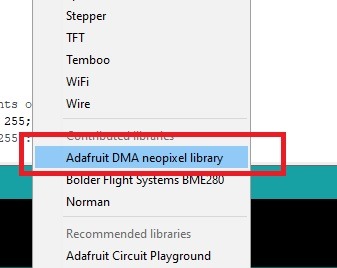 When you click on the newly added library, a tiny bit of code will display on the interface. This is the best part about these libraries. A lot of extra code can be summarized in just one simple command, as shown below.
#Include <AdaFruit_NeoPixel_ZeroDMA.h>
Installing Arduino Library from Other Websites
Arduino's official website maintains a reference list of libraries that are available for download and installation. These are the ones that show up in the above-described procedure.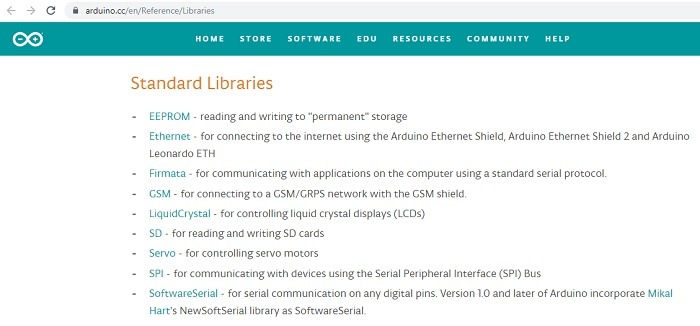 If you want to set up a third-party library in Arduino IDE, you have to search for it online. GitHub is a good place to find them. It has over 80 examples.
You will be given an option to download the zip file. Save it on your computer. Do not unzip it.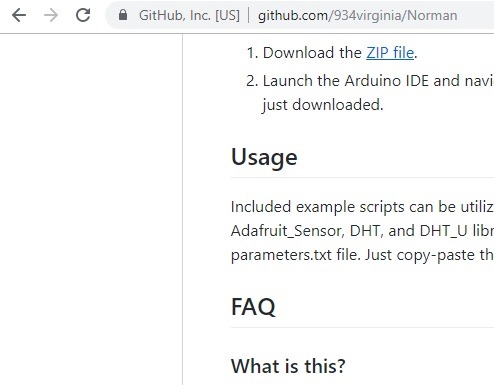 In the next step, you can add the zip file from "Sketch -> Include Library -> Add .ZIP Library."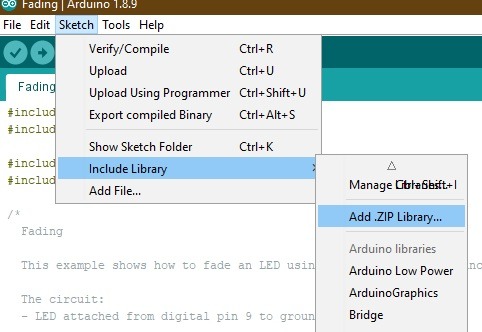 You don't have to unzip the folder for download. If there are no programming errors, it will automatically sync with Arduino IDE.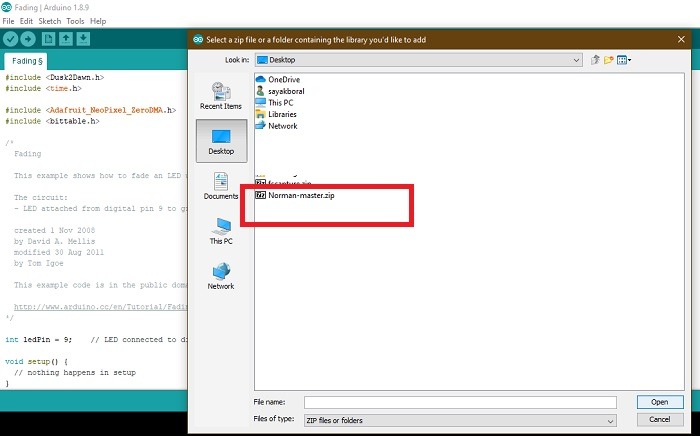 After you click "Open," the IDE will show a success status as well as addition of new library code.
Of course, you can always verify the presence of the newly added library from "Sketch -> Include Library -> Contributed Libraries."
Summary
Arduino libraries extend storage and functioning capabilities. This gives you far more room for maneuvering your projects. Whether you're working with flight controllers, drones or robots, you can search its corresponding library file.
Please let us know in the comments your views about the libraries.