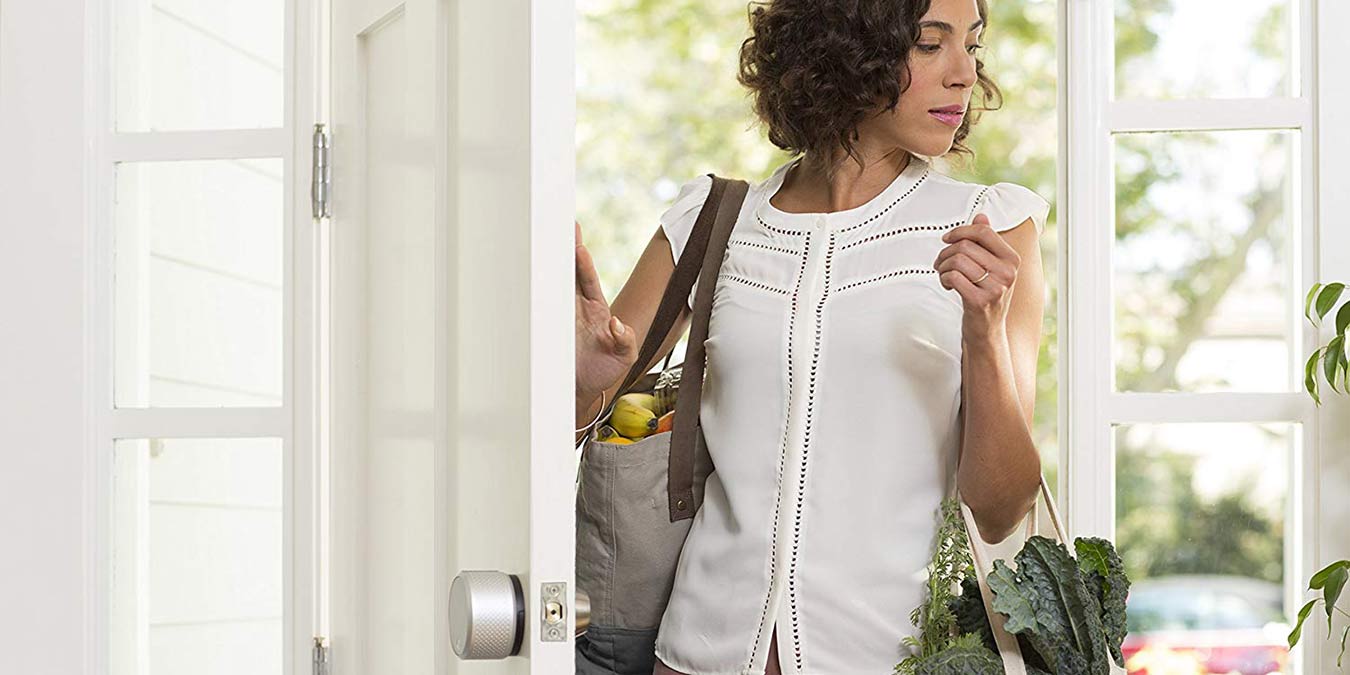 When you think about what you want in a lock, it can be a little trickier than you may think. Some of what you want might conflict with other aspects. For example, we want locks to be convenient. Getting in and out of your home shouldn't be unreasonably difficult.
On the other hand, we also want locks to be secure. A lock that is too convenient may not be secure, and one that is very secure may be inconvenient to use. Smart locks complicate this issue even further, which is why you should consider a few things before you settle on one.
Why Are You Buying a Smart Lock?
The first question you should ask could just as well be "are you sure you even want a smart lock?" Do you frequently have guests that need to get in when you're not around? What about family members that happen to drop by unannounced?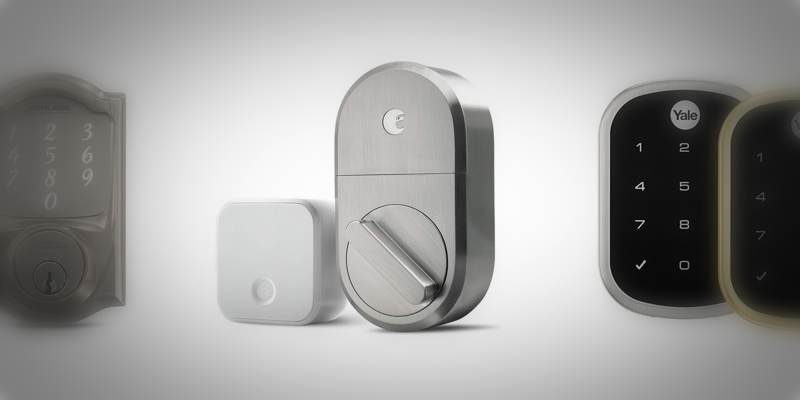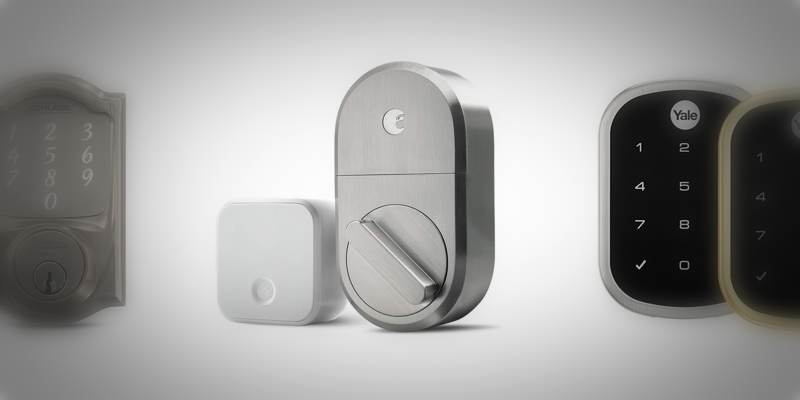 Giving keys to everyone who might need to get into your house is not only unreasonable, it's risky. If that person loses the key, a stranger could easily get into your home. Passcodess you give to friends and family can be much safer, especially since you can reset these at any time.
What Features Do You Need?
Smart locks offer plenty of features. So many, in fact, that you may not need or even want all of them. Do you require a camera for your smart lock? Or do you already have a similar gadget like a video doorbell?
Thinking carefully about the features you need can help you avoid overpaying for features you'll never use. It also helps you narrow down your choices, making the process easier.
Will It Fit Your Door?
This may seem obvious, but above all, you want to make sure that the lock fits your door. There are different sized doors and different sized deadbolts. If this lock is a drop-in replacement, you'll want to be sure that it fits properly.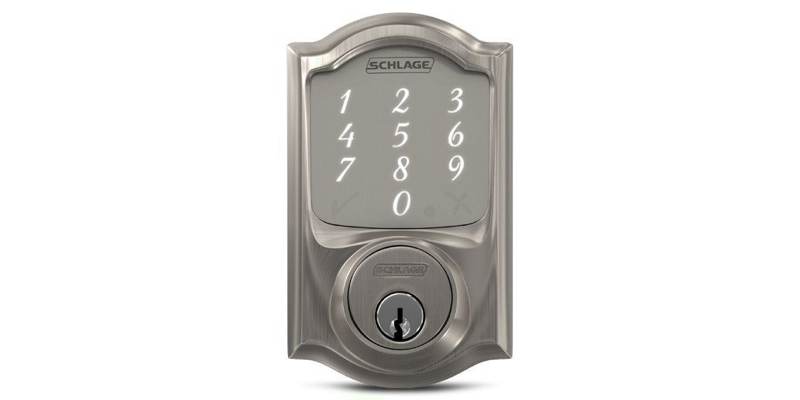 If you're in a recently-built home, you'll have an easier time than if you live in an older home. That said, if your door takes some force to close or open, you might want to tend to that issue before buying a new smart lock.
Is the Lock Secure?
The word secure has two different meanings here. On one hand, the lock should be physically secure in that it should prevent anyone from accessing your home without permission. On the other hand, the software that the lock uses should be secure as well.
Anything could potentially be hacked in the future, but there are still some things you can do. If a given lock has had multiple security issues, you should avoid any locks by that manufacturer. If a manufacturer has been around for a long time and hasn't had issues, this could be a good sign.
What Kind of Connection Should It Use?
You also need to think about the kind of connection you'll be using. Many smart locks use Bluetooth to communicate with your phone to automatically unlock when you're nearby. Not all of them do, however, which means you may need a Wi-Fi hub near the lock in your home.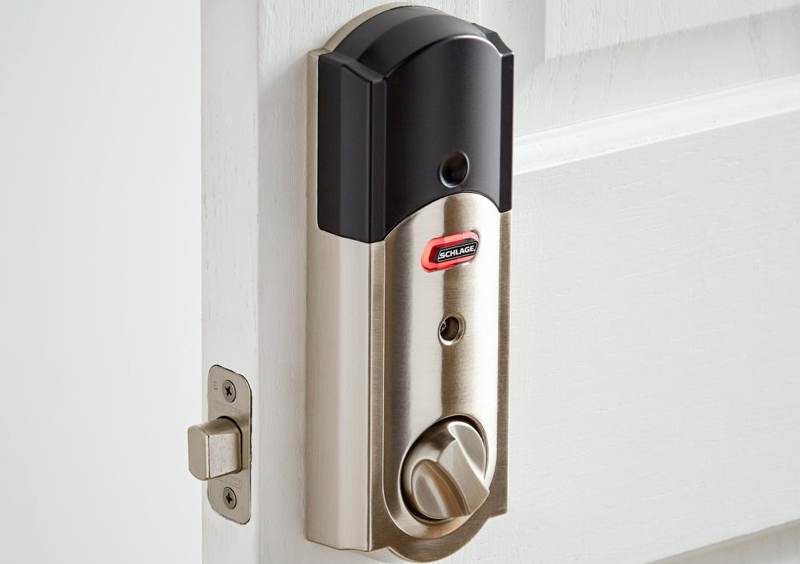 If you don't have a router near your door or have unreliable Wi-Fi, you probably don't want your smart lock to rely on this. In that case, you're better off opting for a Bluetooth model.
Conclusion
As demonstrated by this article, choosing the right lock isn't as easy as you may assume. You need to think about what you want as well as what will work for your home and your family. It's easy to feel somewhat overwhelmed.
Fortunately, we can help there. Not only do you now have a better idea of what you're looking for, but we also have a list of the best smart locks you can buy to help make your search easier.
Subscribe to our newsletter!
Get the best of IoT Tech Trends delivered right to your inbox!