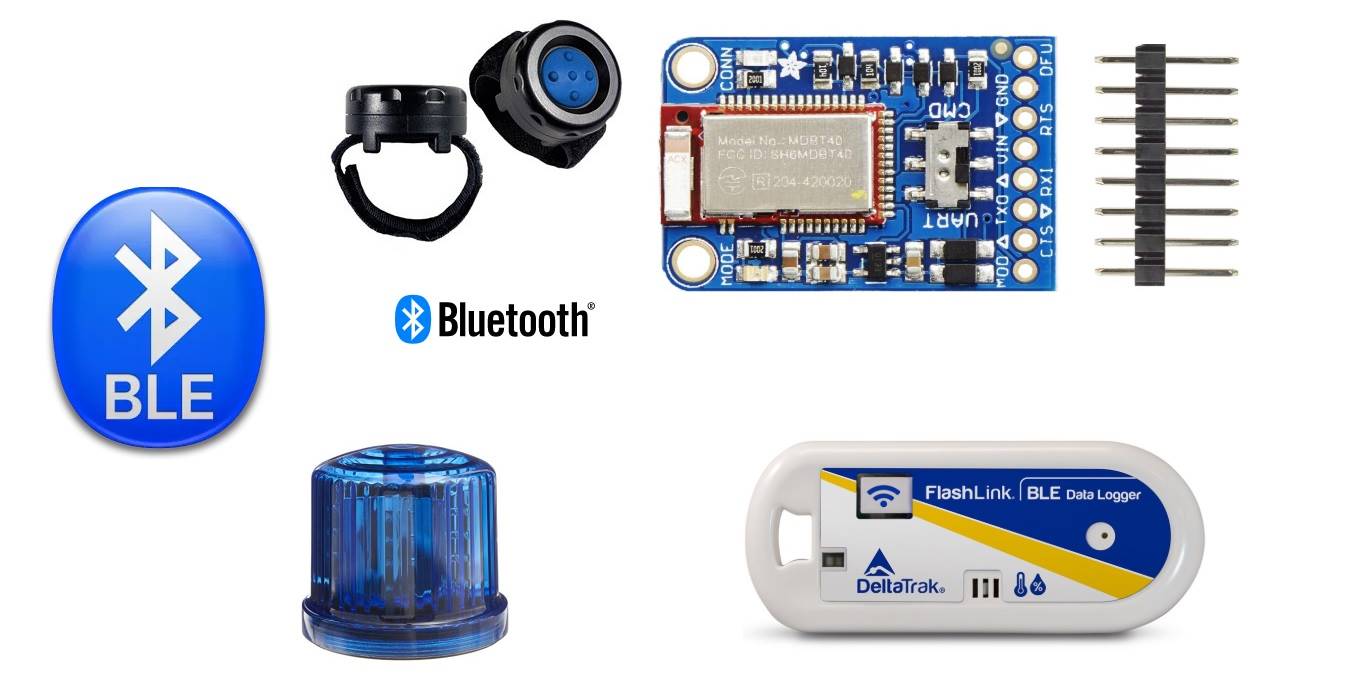 Bluetooth is a very popular wireless technology, and its popular uses include transferring files between smartphones and computers, listening to music and taking hands-free calls.
Bluetooth Low Energy (BLE) is a fairly new concept within the family of Bluetooth protocols consuming as little energy as possible. The idea behind BLE is that it helps build smart products that can operate from a coin-sized battery and last months or even years.
There is a huge diversity in products that are designed around BLE. These five recommendations are worth your next purchase decision.
1. Adafruit Bluefruit LE UART Friend
If you are working with Arduino projects, you require good Bluetooth controller modules. Adafruit, the parent company of Arduino, offers an official BLE module called "Bluefruit LE UART Friend."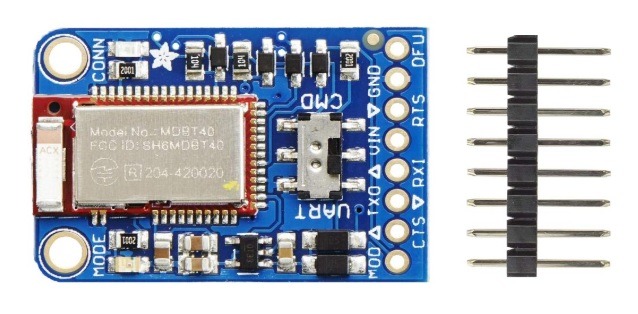 The "friend" can be added to any electronics project, and you can take advantage of the nice hardware flow control to smoothly maneuver objects. What's more, with the Adafruit Bluefruit LE app, you can easily control your BLE project from a smartphone or tablet.
Price: less than $20
2. Eve Energy Smart Plug & Power Meter
Smart plugs represent the future of our homes as they seamlessly connect to mobile apps and intelligent gadgets. While we have more than a few recommendations on choosing the best smart plug, you should definitely consider one that runs on BLE. An exclusive BLE support makes your smart plug independent of your home Internet connection.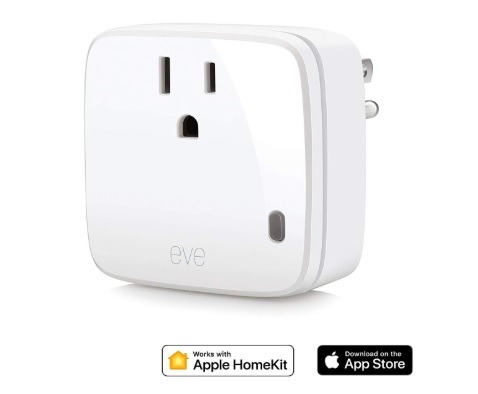 Eve Energy works on its own and does not require an external bridge or IoT gateway. With a range of 100-240 V, the plug is universal and supports a maximum power of 1800 W and rugged humid conditions.
Eve Energy is one of the best smart plugs to buy for Apple and HomeKit users, as it offers tight integration with Siri. If you want to control your smart home with your iPhone or iPad, you should definitely add this gadget to your bucket list.
Price: less than $50
3. Bluetooth USB Dongle
This is one of the most brilliant gadgets that harnesses the full potential of BLE. Though a tiny dongle, it helps you connect with all Bluetooth devices at your home. Whether it is a Bluetooth-enabled laptop, smartphone, tablet, computer, printer, headphone, or speaker, transferring files has never been so easy.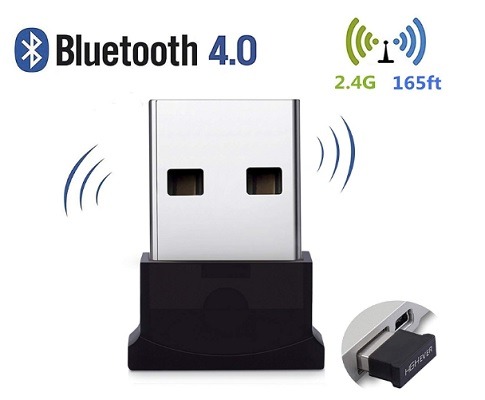 The USB dongle has an effective range of 65 to 165 feet (19.8 to 50.2 meters). This means you can easily connect from anywhere in the house.
The Bluetooth USB adapter supports almost any Windows system starting from XP/Vista to Windows 10. The dongle enables Bluetooth connectivity on an old laptop or computer which does not support Bluetooth. Clearly, if versatility had a contest, this tiny gadget would win several accolades.
Price: less than $10
4. NEXTAV Wireless Bluetooth PTT Button Switch
Supporting both Android and iOS, this smart wearable device is a geek's dream come true. The NEXTAV Wireless Bluetooth PTT button switch allows you to keep your smartphone in your pocket and take phone calls with one flick of the button.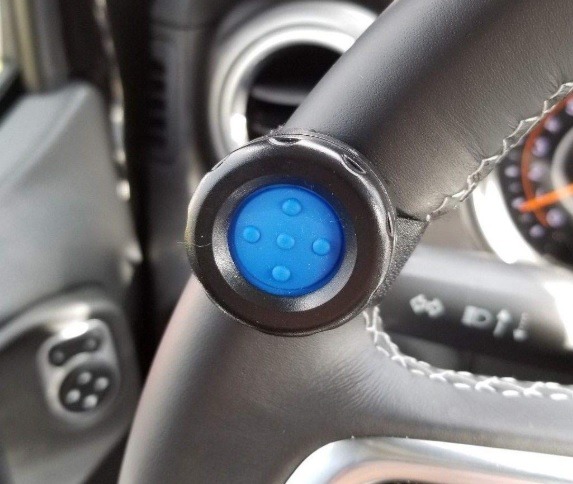 Featuring a true BLE coin cell, you don't have to charge this wearable for at least one year. This can help prolong your smartphone battery for as long as you need it. If you don't want to be disturbed on your phone while you're reading on the browser or watching YouTube, NEXTAV offers the best diversion.
Price: less than $50
5. DeltaTrak 40901 Temperature and Humdity Data Logger
DeltaTrak 40901 data logger is a great asset for motorists who want to enjoy accurate temperature and humidity readings on their smartphones. Since it runs on BLE, you won't ever have to use the Internet. On the contrary, your mobile location coordinates are captured minute by minute and transferred to a Google Maps delivery route. This is excellent if you have to transfer perishable products in a van or transfer sensitive products to a laboratory.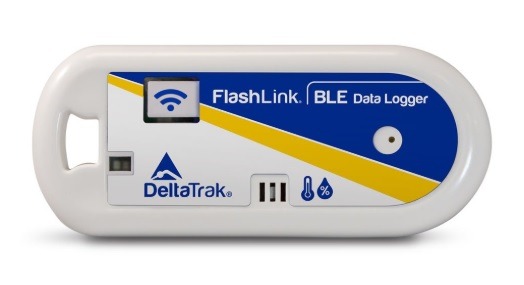 You don't even have to tug this gadget everywhere, as BLE has an effective range of at least 30 meters (~100 feet). Just put it in the back of your car and forget it for good.
Price: less than $200
Conclusion
As an advanced communication standard, Bluetooth has revolutionized IoT and is the technology of choice for many connected appliances. However, it has seen a few more developments in recent years, of which BLE is a classic example.
BLE has the potential to make dumb objects smarter and usher in the futuristic vision for Internet of Everything. Nowadays, most smartphones support BLE, and it is often the network of choice for smart wearable devices.
Do you own any BLE devices apart from your smartphone? What do you like about this technology as a whole? Let us know in the comments below.
Subscribe to our newsletter!
Get the best of IoT Tech Trends delivered right to your inbox!