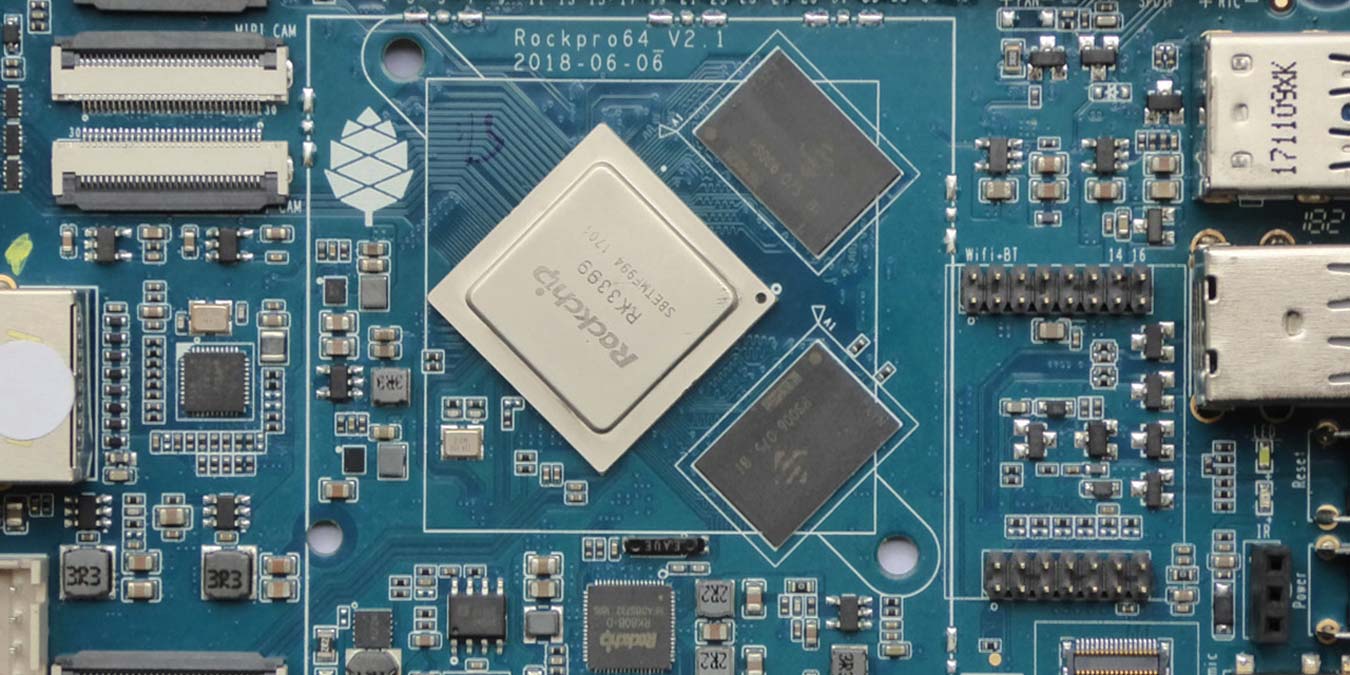 Single-board computers have been on the rise for years now, propelled by the success of the low-budget Raspberry Pi series. But while the Pi has become synonymous with single-board computers – which can be used as anything from weather trackers to game consoles to home automation systems – there are many other options out there.
To celebrate the robustness and diversity of these diminutive computers, we've put together a list of the best single-board computers you can buy in 2020.
1. Odroid XU4
Specs: 2x USB 2.0, 2x USB 3.0, HDMI-A x1, 2GB DDR3 RAM, Octa-core Samsung Exynos-5422 Cortex-A15/Cortex-A7 SoC,
For a while now, SBC enthusiasts have been using the Odroid XU4 over the Raspberry Pi for gaming, reporting massive performance improvements across the board (pardon the pun).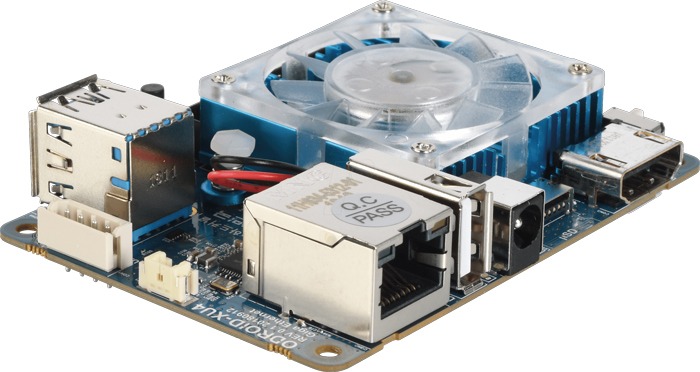 The XU4 is also proven to work great as a media/NAS server, handling large amounts of storage and various streaming services like Plex without a problem. Popular operating systems like Ubuntu and Android work very well here, too.
On the downside, the XU4 can get hot under strain, which will throttle the CPU. As such, a priority if you plan on using it for gaming is to get extra fans and cooling installed.
If the $49 price point is a bit high for you, you may want to look into the Odroid C2 instead.
2. Raspberry Pi 4
Specs: 2x USB 3, 2x USB 2, 2x micro-HDMI (4k60fps), 2.4/5GHz WiFi, Bluetooth 5.0, 1/2/4GB RAM, Quad-core Cortex-A72 64-bit SoC
The most popular and renowned single-board computer recently got its fourth iteration, which is the most powerful one yet. Among the new features here are 4K micro-HDMI, USB 3.0, and support for dual displays.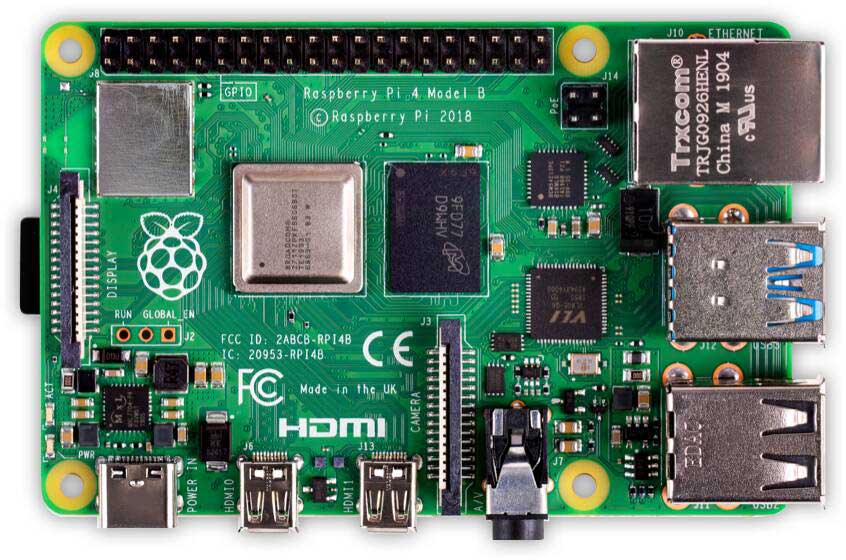 While the Raspberry Pi 4's claims of being a desktop replacement may be a tad hyperbolic, it still does a great job as a media server, game console, and anything else you want from an SBC. Crucially, it's a substantial upgrade in performance on the Raspberry Pi 3.
As with any Raspberry product, the Pi 4 grants you access to a plethora of open-source documentation and a large, helpful community who are always on hand to help you get your Pi projects off the ground.
For more details on the Raspberry Pi 4, read our Raspberry Pi 4 review.
To see just what the Pi 4 is capable of, check out these great Raspberry Pi projects
3. ROCKPro 64
Specs: 2x USB 2, 1x USB 3, 1x HDMI (4k), GB Ethernet, Wi-Fi (optional), Bluetooth (optional, 2/4GB RAM, Dual Cortex-A72/Quad Cortex-A53
Creeping up in price to the $60 – $80 range (depending on the specs you pick), the RockPro64 is a six-core beast of a single-board computer. It's fairly new on the scene so doesn't have the same level of support as others on this list, but if you're looking for maximum firepower for things like gaming, then the RockPro 64 is worth the tweaking it takes to get it working properly.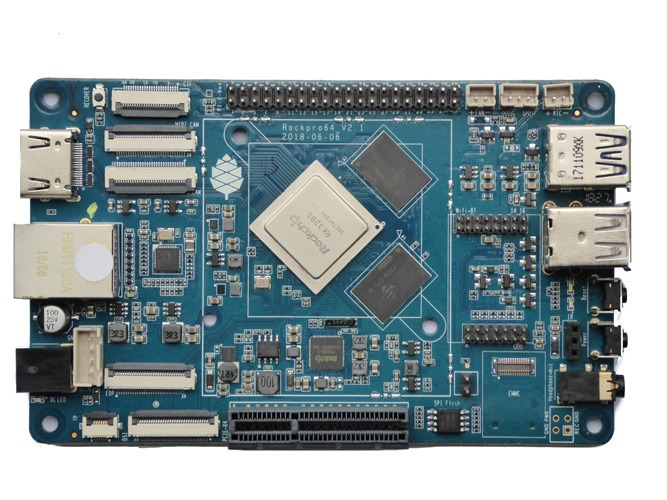 It offers support for many of the top Linux distros (Ubuntu is still a bit dicey), as well as the emulation-centric Recalbox and Batocera. Things that perhaps should work properly – like YouTube – don't always play nice out of the box, so it's best to use this instead for gaming or as a server.
This may not be the most versatile single-board computer, but it's very powerful for the price.
4. UP Squared
Specs: 2x USB 2, 4x USB 3, 1x HDMI, 1x DisplayPort, SATA, mPCI-e, m.2, 2/4/8GB RAM, N3350/N4200/x5-E3940/x7-E3950 SoC
One of the newer SBCs on the block, the UP Squared may be the priciest entry on this list, but for that you get something that actually reaches that SBC El Dorado of functioning well as a desktop replacement.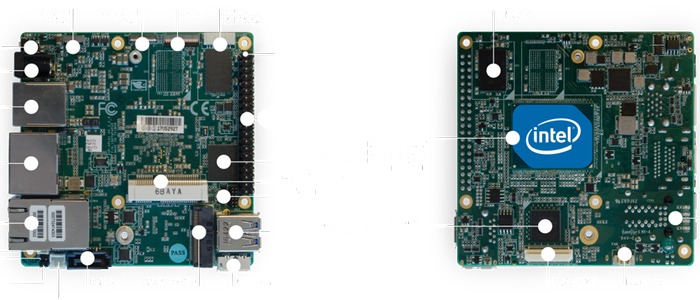 Much of this comes down to the ports and specs, with m.2, mSATA and SATA all accounted for, a whopping four USB 3.0 ports, DisplayPort and up to 8GB RAM. It runs all Linux distros, Android and even Windows 10 with little problem, and the Intel HD 505 graphics chip makes it smoothly run emulated games up to and including the PS2 era.
Another big variable here is that the UP Squared is an x86, making it generally more compatible and less restricted than the ARM processors more commonly used for single-board computers. This is the board that really crosses that line from feeling like a mobile device to a full-fledged computer.
Conclusion
If you are planning to get a single board computer, either for personal use or for your IoT projects, any of the above boards will be more than enough to serve your needs.
Subscribe to our newsletter!
Get the best of IoT Tech Trends delivered right to your inbox!