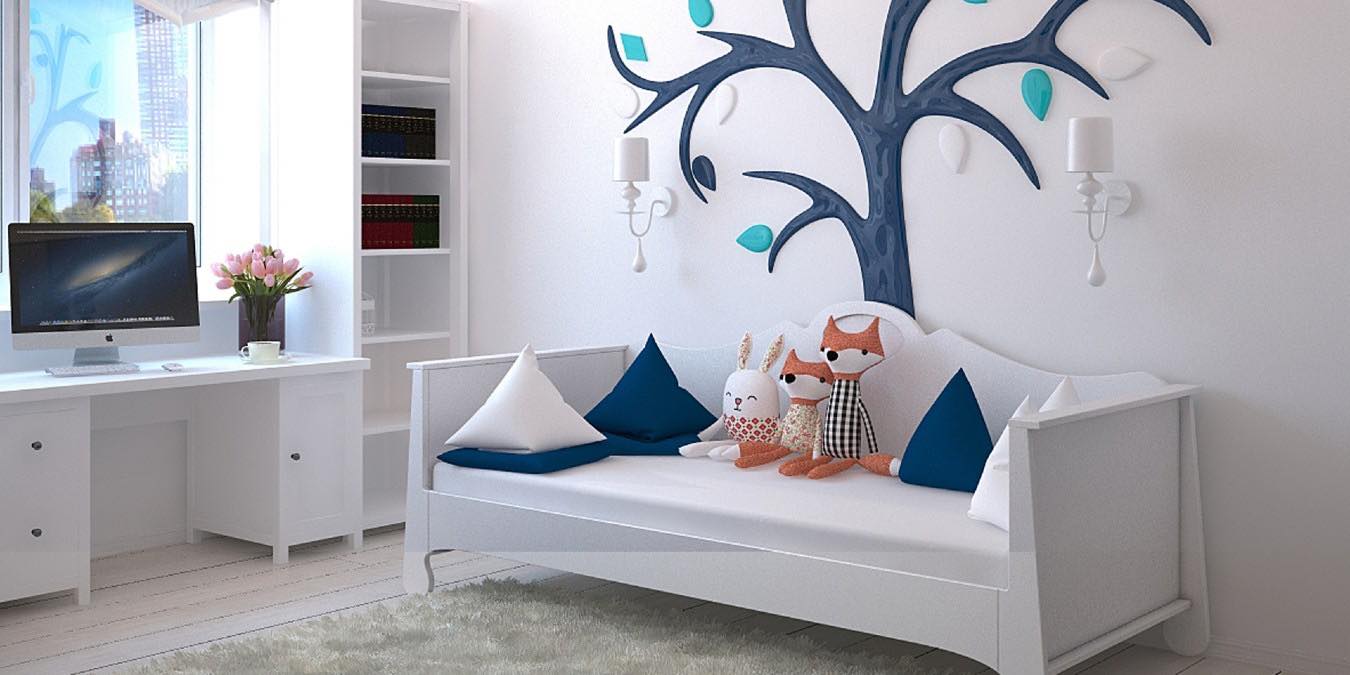 Gone are the days of a child's room being a safe haven from technology. For better or worse, in today's world, technology fills the lives of our children. If you are a smart tech family, things get even more high-tech with smart home products that can cover every inch of a home. A child's room, in particular, is prime real estate for smart home devices that not only give parents peace of mind but also help a child sleep better at night. Here are some of the best smart home products you can get for your child's room.
1. SNOO Smart Sleeper
It seems like only yesterday that cribs and bassinets were nothing more than exactly the way they are described. In today's smart home, products like the SNOO Smart Sleeper are the answer to a lot of parents' late-night troubles. Claiming to add an extra hour or two of sleep per night for each child, the SNOO is one smart product. Protection is of the utmost importance with swaddle wings and safety clips ensuring a child doesn't roll onto his or her back.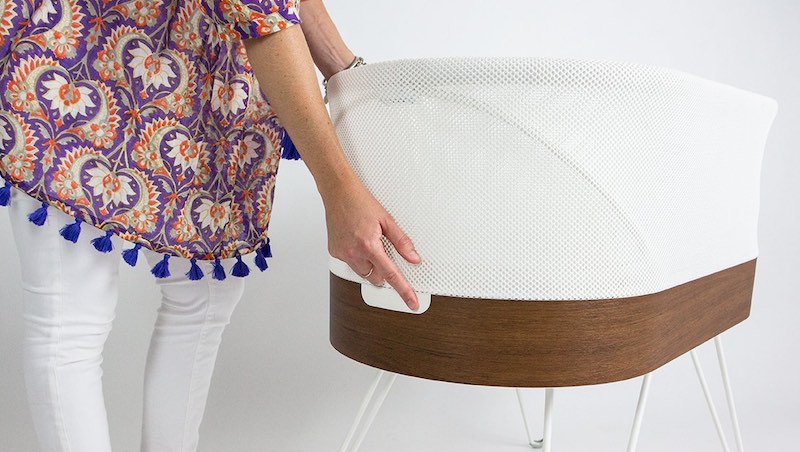 Mesh walls ensure a child will safely be able to breathe no matter how they lie. When you are ready to get smart, grab the SNOO app and start tracking sleep. Maybe you would like to adjust motion sensitivity – you can do that right in the Android or iOS app, too. Sleep progress and hunger are also tracked inside the app to ensure parents are perfectly aware of when it's time for the next bottle.
2. Hatch Rest+
When it comes to a night light or sound machine, few smart products do it better than the Hatch Rest+. This easy-to-use product connects to your smartphone via Bluetooth and enables a bevy of features. Does the night light feel a little too bright tonight or is the white noise a little too loud? A few quick swipes in the Android or iOS app, and you are on your way to a baby's full night of rest.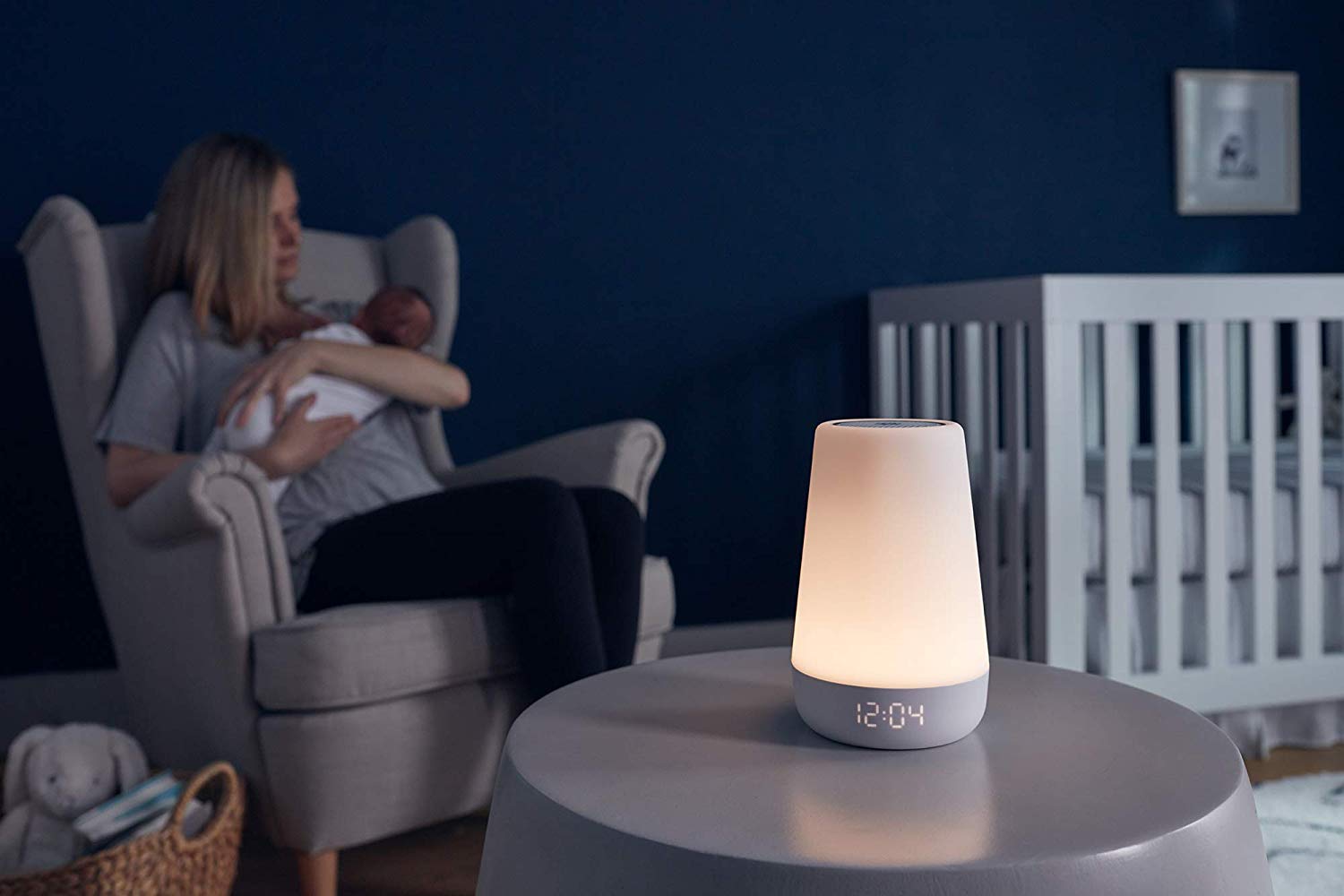 When your baby grows into a toddler, the alarm clock is easily set and snoozed from inside the app. If you ever want to listen to your child as you would on a baby monitor, that is enabled on the Hatch Rest+ right out of the box. Perfect for everything from the modern nursery to a toddler's room, the Hatch is a smart product that will stay with you for a long time.
3. Hatch Baby Grow Smart Scale
Another smart home product from Hatch, the smart changing pad, is ideal for any child's room. Automatically recording your child's weight, this smart scale is a parent's best-kept secret. For those parents obsessed with tracking their child's eating habits, seeing their growth in easy-to-read charts is well worth the purchase.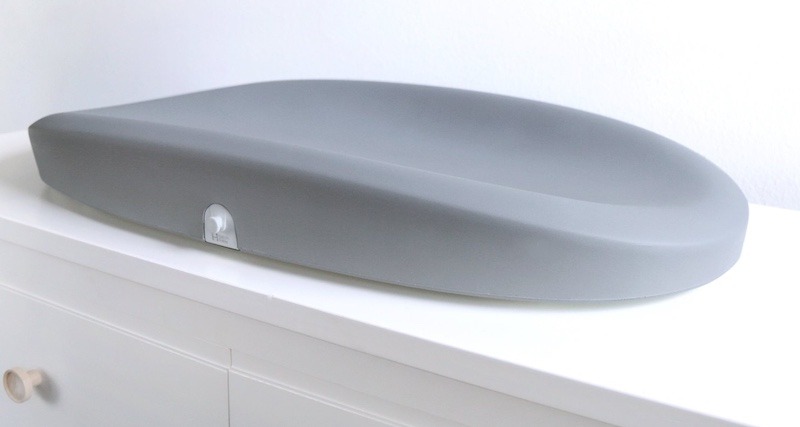 For parents of infants who are breastfeeding, you can also track how much your baby drinks and sync to the app with each session. This way you know your baby is getting exactly what he or she needs, as the data is right there in front of you. Hatch prides itself on precise measurements that can fluctuate by a mere .25 of an ounce.
4. Echo Dot Kid's Edition
When a toddler starts to grow older, they get curious. They get very curious, and with that comes plenty of questions. For parents, that can mean a whole lot of answers, but what if there were a more advanced solution? Enter the Echo Dot for kids. It is everything parents know and love about the Echo Dot but for kids. This Echo Dot is the perfect way to tell your kids a story or play music. Parents can set daily time limits in the Alexa app and filter any explicit music.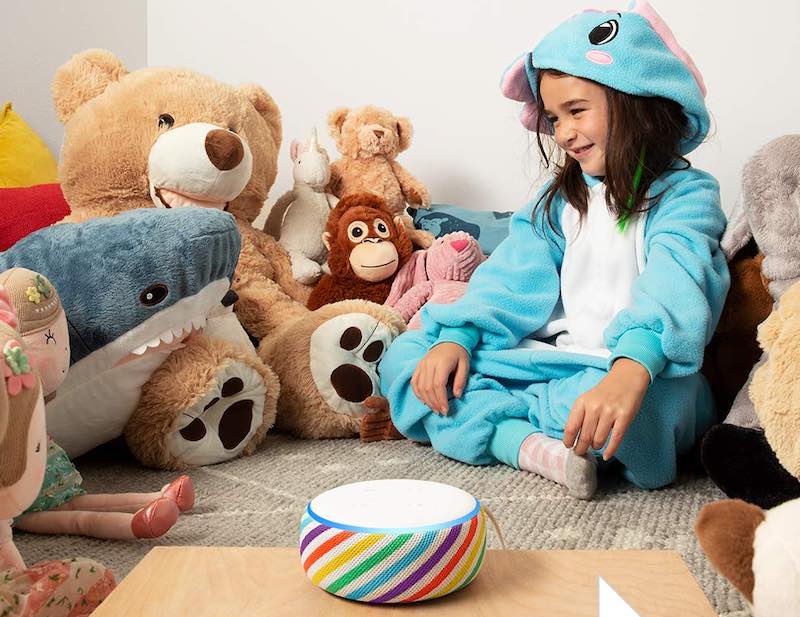 With FreeTime Unlimited (subscription required), there is a selection of 1,000 stories, educational skills and more. When your kid learns how to make a call, the Echo Dot can dial a preset list of approved friends and family. Not to mention, there are also plenty of fun games they can play with Alexa. No parental permission is required. The best part? Amazon offers a two-year worry-free guarantee. No matter how it breaks, Amazon will replace it with no questions asked.
5. Wyze Cam Pan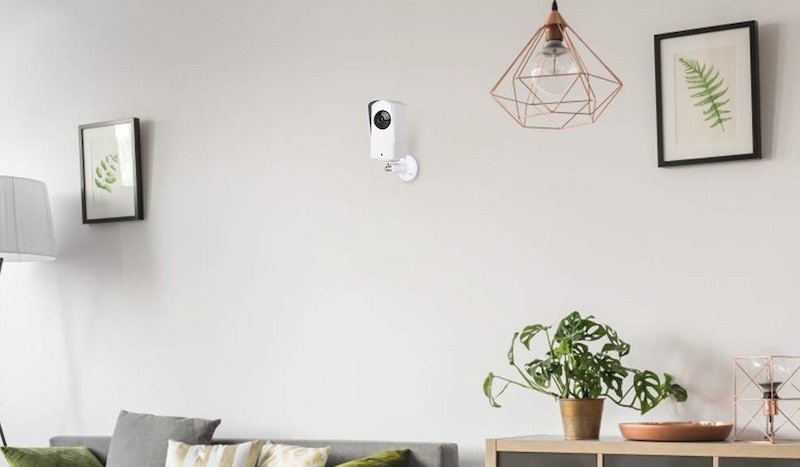 Inevitably, every child's room requires a camera. From the moment your infant comes home to the time they are ready for kindergarten, a camera adds so much extra peace of mind. The Wyze Cam Pan is universally loved as kid-friendly and parent-approved. So why do parents love Wyze so much? The primary reason is the 360-degree left and right rotation range. In other words, there is almost nowhere in a child's room they can hide that the Wyze cannot find them. Motion and sound recording are backed up to the cloud with 14 days for free. As you most likely want to hear what is happening in the room, the Wyze includes two-way audio. For parents who work during the day? The Wyze app enables 1080p streaming from anywhere in the world.
Conclusion
While parents have to balance technology and privacy, there is little doubt smart products are making parenting a little easier. Of course, nothing will ever replace some of the non-smart basics like cuddling at night or a parent reading a story, but these smart home products provide extra peace of mind.
Subscribe to our newsletter!
Get the best of IoT Tech Trends delivered right to your inbox!