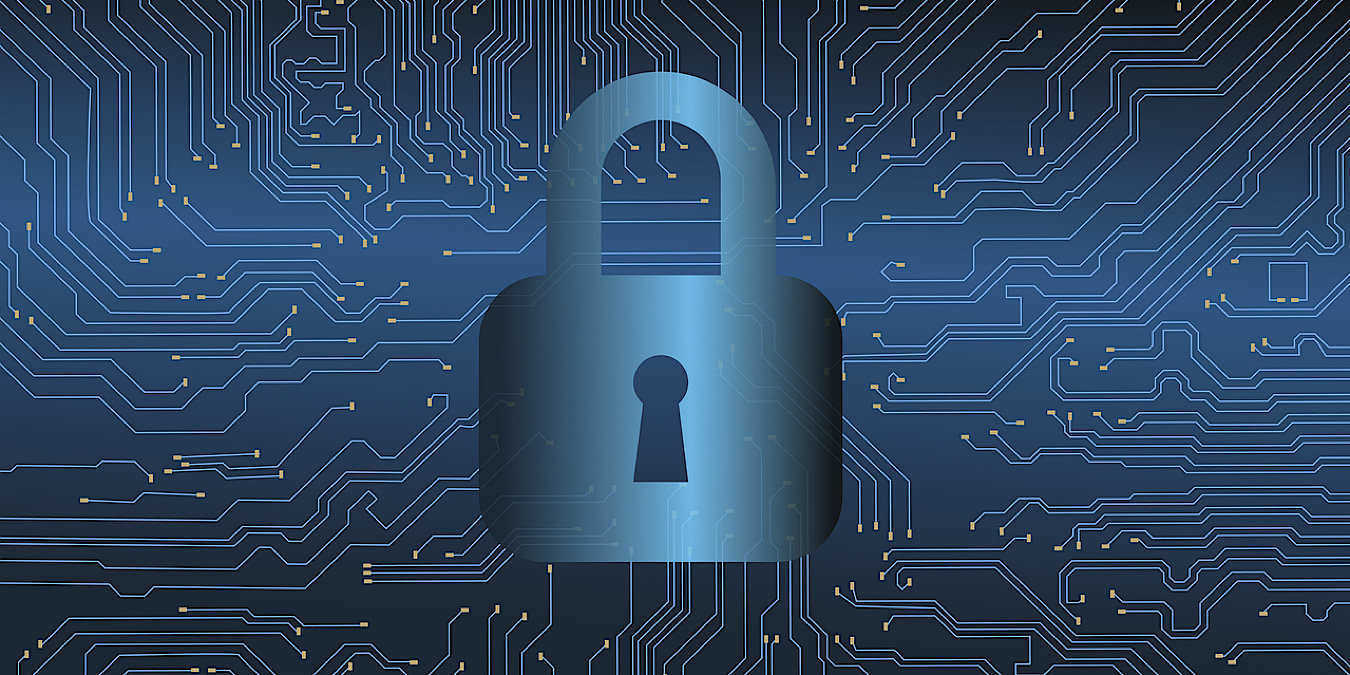 For many of us, we use our smartphones as handheld computers much more than we use them as actual phones. For that reason, the more we do on our smartphones, the more we need them to be secure. That's what makes it all the more exciting that the Samsung Galaxy A Quantum smartphone has just been released for preorders. It's the world's first 5G phone with a quantum random number generator (QRNG).
First 5G Smartphone with QRNG
SK Telecom, along with Samsung Electronics and ID Quantique, released this new revolutionary smartphone. It's integrated with quantum-enhanced cryptography, allowing users to have advanced security through two-factor authentication. This will apply to T-ID, biometric authentication-based payment for SK Pay, and Initial, a mobile e-certification service.
The QRNG chipset will allow the use of "selected services in a safe and secure manner by generating true random numbers that cannot be hacked."
T-ID is already being used by millions of customers. It allows the use of SK Telecom's services with a single login ID. When it's used for login on the Samsung Galaxy A Quantum, it will go through 2FA. With OTP authentication added as well, it adds yet another layer of protection, securing users' online accounts even more.
The SK Telecom services that can be accessed with T-ID login includes 11st (online marketplace), T Map (mobile navigation), Wavve (OTT platform), Flo (music streaming), T Membership (subscription service), and Nugu (AI platform/speaker). There are 28 services in all.
Security will also be lent to the SK Pay app when making payments at offline affiliate stores including convenience stores and restaurants. There are plans to extend SK Pay to mobile apps of the affiliates as well. Using SK Pay with biometric authentication information sends users a message so that they know their payment is being made safely and securely.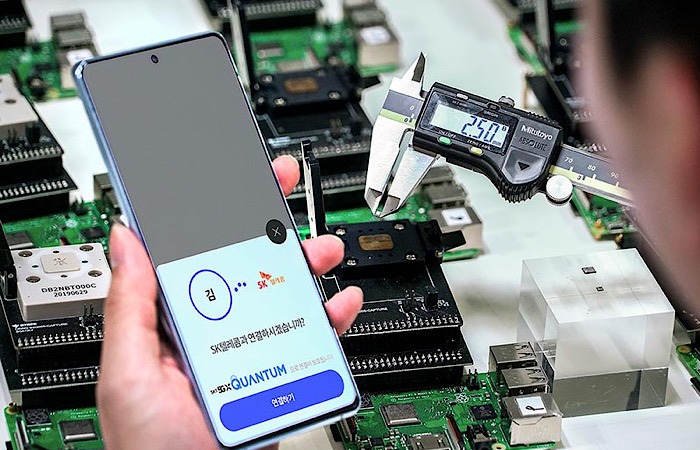 Quantum security will add even more protection while storing personal certificates. Initial creates an encrypted "quantum wallet" for users to store their license, transcript, insurance claim, etc.
SK Telecom's Plans Going Forward
SK Telecom has been investing in quantum security technologies for nearly a decade, developing QRNGs as well as QKD. Last year the company and ID Quantique were awarded quantum communication network building projects in the United States and Europe and applied QRNG to SK's 5G authentication center for the first time. It plans to expand its footprint in the quantum security space by integrating QRNGs to more devices and networks.
"Securing mobile phones has become a top priority for mobile operators who are also looking to generate new revenue," said Grégoire Ribordy, co-founder and CEO of ID Quantique. "With its compact size and low power consumption, our latest Quantis QRNG chip can be embedded in any smartphone to ensure trusted authentication and encryption of sensitive information. It will bring a new level of security to the mobile phone industry."
"With the release of the Galaxy A Quantum, we are opening a new chapter in the history of the quantum security industry," said Ryu Young-sang, vice president and head of MNO Business of SK Telecom. "We will offer differentiated security solutions to enable our customers to use ICT services in a safe and secure manner in the hyper-connected era of 5G."
The Samsung Galaxy A Quantum is available for preorders starting Friday, May 15, and will be released one week later on May 22.
While you wait for your new Quantum smartphone, read up on what Quantum computing is and how it plays a part in IoT.
Image Credit: SK Telecom and public domain
Subscribe to our newsletter!
Get the best of IoT Tech Trends delivered right to your inbox!