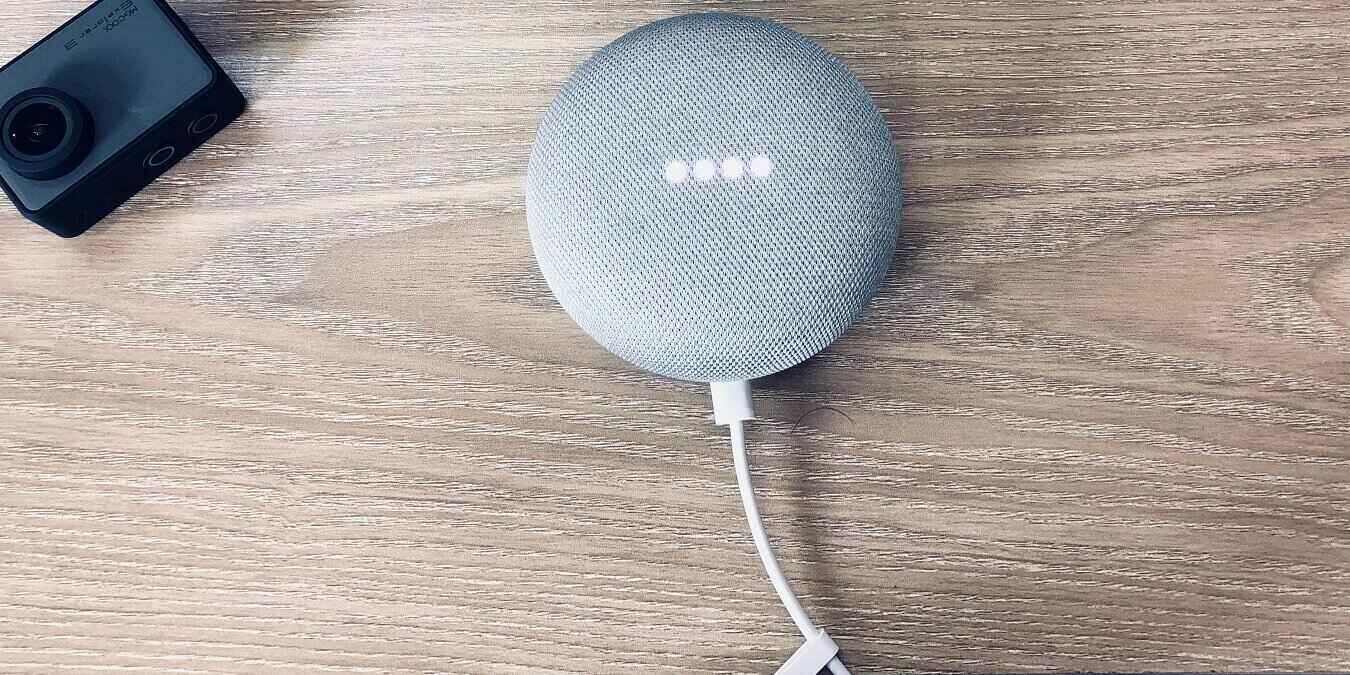 If you use a Nest Mini, Home Mini, Google Home Max, or other Nest speakers, you can use them to listen to YouTube music or watch YouTube videos on a connected Android TV screen. The commands to control YouTube are supported on Google Home app or through Google Assistant's voice match service. Follow the step-by-step instructions below.
1. Set Up Your Nest Device
Before enabling YouTube, we need to ensure that your Nest or Google Home speaker is connected to the Internet and working properly.
Plug on the Nest/Google Home/Nest Mini speaker.
Wait for the standard pulse of four white lights flashing and slowly fading away, or pulsing very slowly. This means Google Assistant is ready to receive your commands.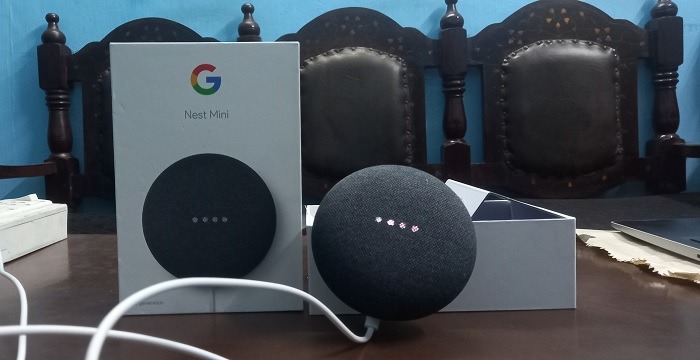 Go back to the Google Home app on your Android smartphone and connect it to your Nest speaker device, if it was disconnected earlier.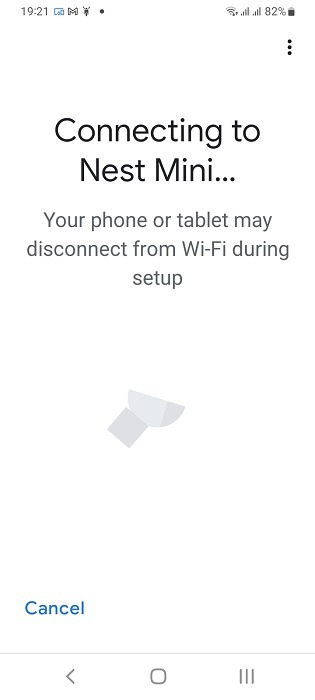 The Google Home app will display a "connected" status for your Nest speaker. Now you're ready to use it for further applications.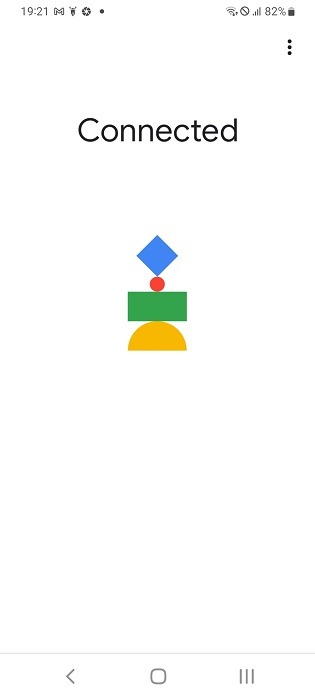 2. Play YouTube Music on Nest Speakers Using Google Home App
While the Google Home app may not have the full-fledged capabilities to play YouTube videos, you can use it to play YouTube music on your Nest Mini/Google Home Mini speakers.
Note: You need access to a YouTube Premium account which is a paid service.
On the Google Home app homepage, check whether your Nest speaker is active or paused. If it's paused, you can simply activate it using a voice command, "Hey Google, are you there?"
Click "Media" menu on the homepage.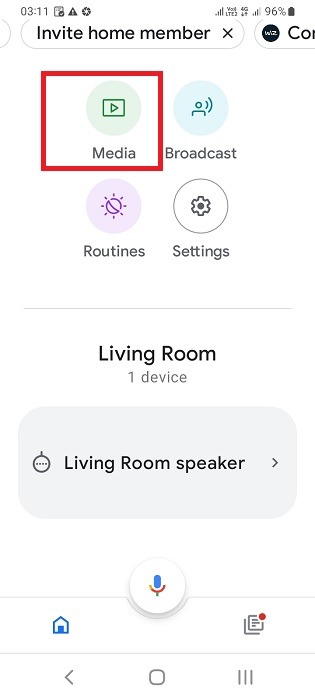 Select the "music" option among the available "Manage your system" sub-menus. If you have saved YouTube music as a default configuration device, the Nest speaker will connect to the app and play your music from YouTube.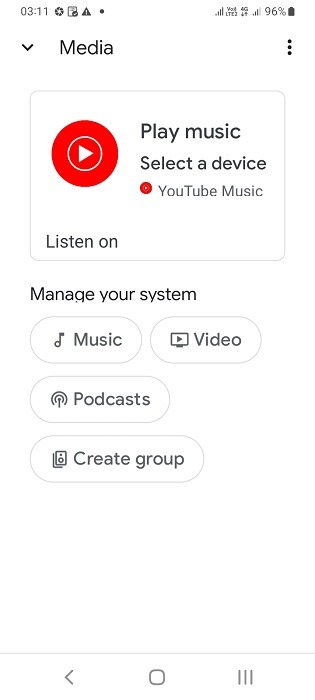 Whenever you set a new music service, it will show linking in the app. And it can be set as a default service to play music on the Nest speakers.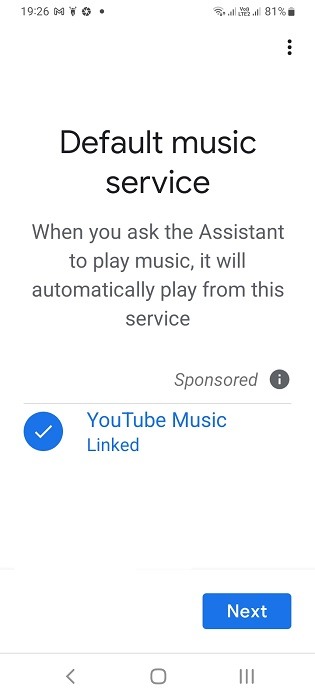 If the speaker is not responding, wake it up using a phrase such as "Hey Google, play some YouTube music."
Google Home app can control the speaker's music on YouTube once the speaker option is visible.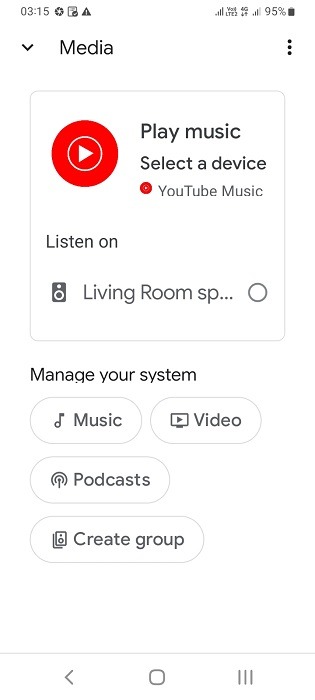 3. Play YouTube Using Google Assistant on a Connected Smart TV
To play proper YouTube videos with the help of your Nest speaker, you need to bring in Google Assistant. You will also need a connected smart television device.
Check the smart TV device for the presence of a Google Assistant feature. Turn it on.
If Google Assistant is not available on television, you won't be able to use Nest speakers to play normal YouTube videos on a screen.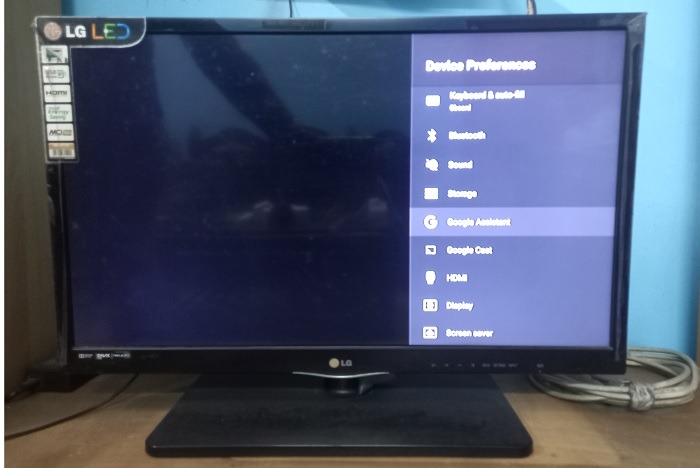 Your television device will walk you through a series of instructions to enable Google Assistant on the screen.
The Google Assistant should show "connected" status on the display in the end. This would let us send voice commands via the Nest speaker, and have those videos played on the bigger screen.
Note: you can alternately set up Google Assistant on a connected smart Television using a simple voice match on Google Nest speaker. Use words such as "Hey Google, connect to a nearby television."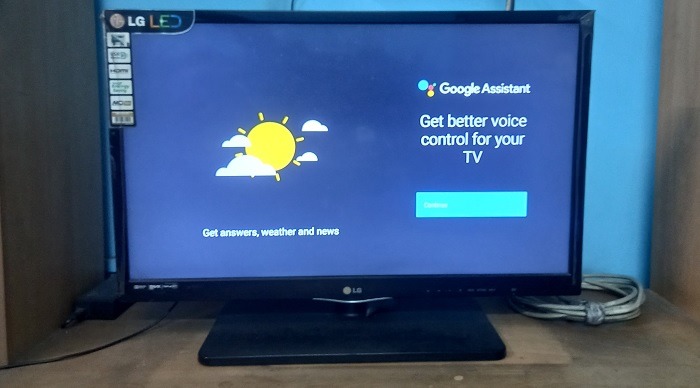 Once Google Assistant is enabled, this TV device should show "connected" status on the Google Home app.
Google also uses a feature called Chromecasting to display YouTube videos on an Android TV screen directly from a Nest speaker.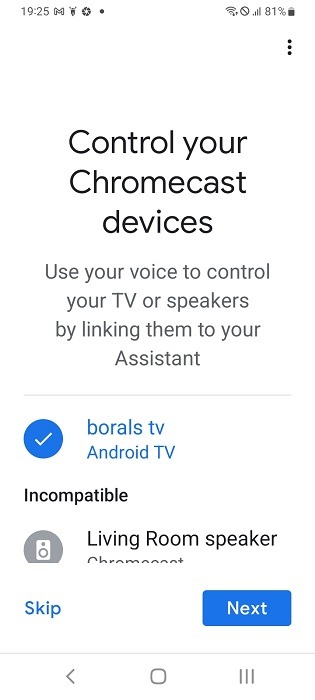 Initially, when you're not playing anything on your Android phone, the television device will stay inactive with volume at 0 percent.
Click "cast my screen" to enable the YouTube videos to be played from your phone and receive the visuals on a big screen.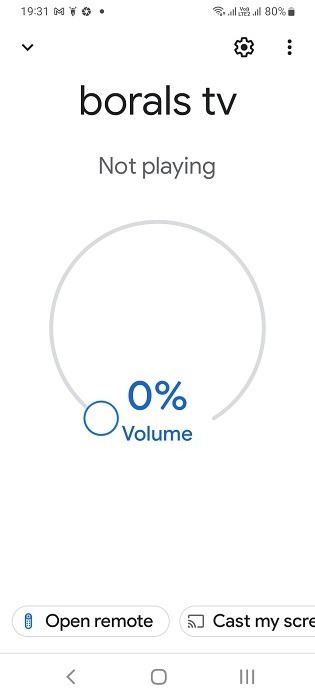 As soon as you began casting your YouTube videos on your phone, it should display a "now playing" status on the Google Home app for the given speaker. The volume would also increase to a maximum value that you would have set previously during Nest speaker installation.
To stop the YouTube videos from playing on the TV, click "stop casting." You can also command Nest speaker to stop playing the YouTube videos: "Hey Google, exit YouTube" or "Hey Google, stop YouTube."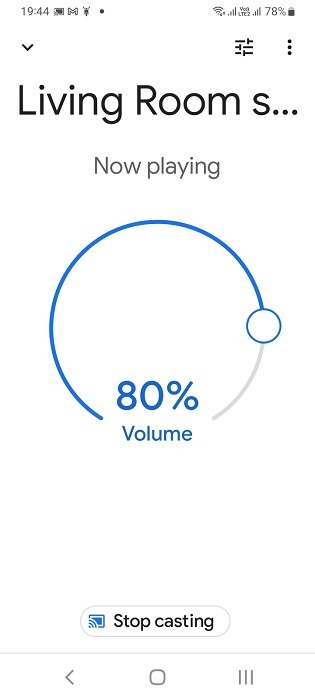 The same casting technique can be used to connect other streaming services on your Android smartphone with Android TV. First pair the streaming account with Google Assistant. The following shows such a pairing for a user Netflix account. Once done, it is easy to stream Netflix shows on an Android TV from a phone, and give commands to Nest speaker.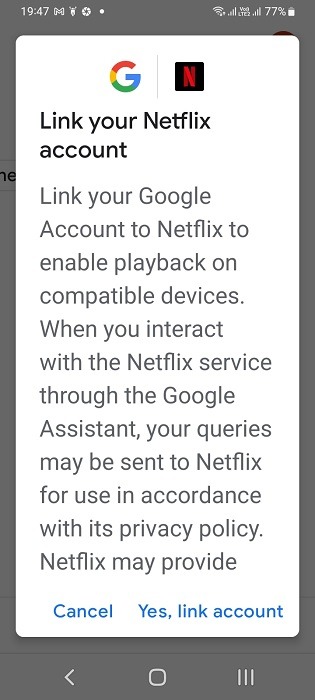 4. Connect Nest Speaker to YouTube on Phone Via Bluetooth
The presence of Bluetooth, in some cases, can help establish a connection between your smartphone and a Nest/Google Home/Nest Mini/Google Home Mini speaker.
First determine whether your Nest speaker is connected to Bluetooth. Ask a question such as: "Hey Google, are you connected to Bluetooth?" It will answer it as: "Bluetooth is on but it is not connected to a device. To connect, open Bluetooth settings and look for a device called Nest speaker."
Now head to your smartphone and turn on its Bluetooth access. It should be in discovery mode.
Finish the Bluetooth pairing on both devices.
Cast the YouTube videos from phone to Nest speaker via Bluetooth.
To stop YouTube from playing on Nest, say "Hey Google, unpair Bluetooth for *Insert device."
Frequently Asked Questions
Can I watch YouTube videos on Nest?
Only a Nest display device such as Nest Hub Max supports the viewing of YouTube videos as long as the display is selected as the primary output screen for the videos from a smartphone. It requires casting. At present, the Nest Hub Max display devices don't support direct viewing of any YouTube videos unless you use a browser on the smart display.
Why is my Google Nest not playing?
If your Google Nest is not playing anything, you should check an option called "Reboot" in the Google Home app description of the speaker. After rebooting the system, you should be able to listen to the audio properly. If there is any other issues, it may indicate hardware troubles. It would involve the manufacturer as per replacement instructions.
What smart speakers work with YouTube music?
Image Credit: Foysal Ahmed at Pexels. All screenshots by Sayak Boral.
Subscribe to our newsletter!
Get the best of IoT Tech Trends delivered right to your inbox!