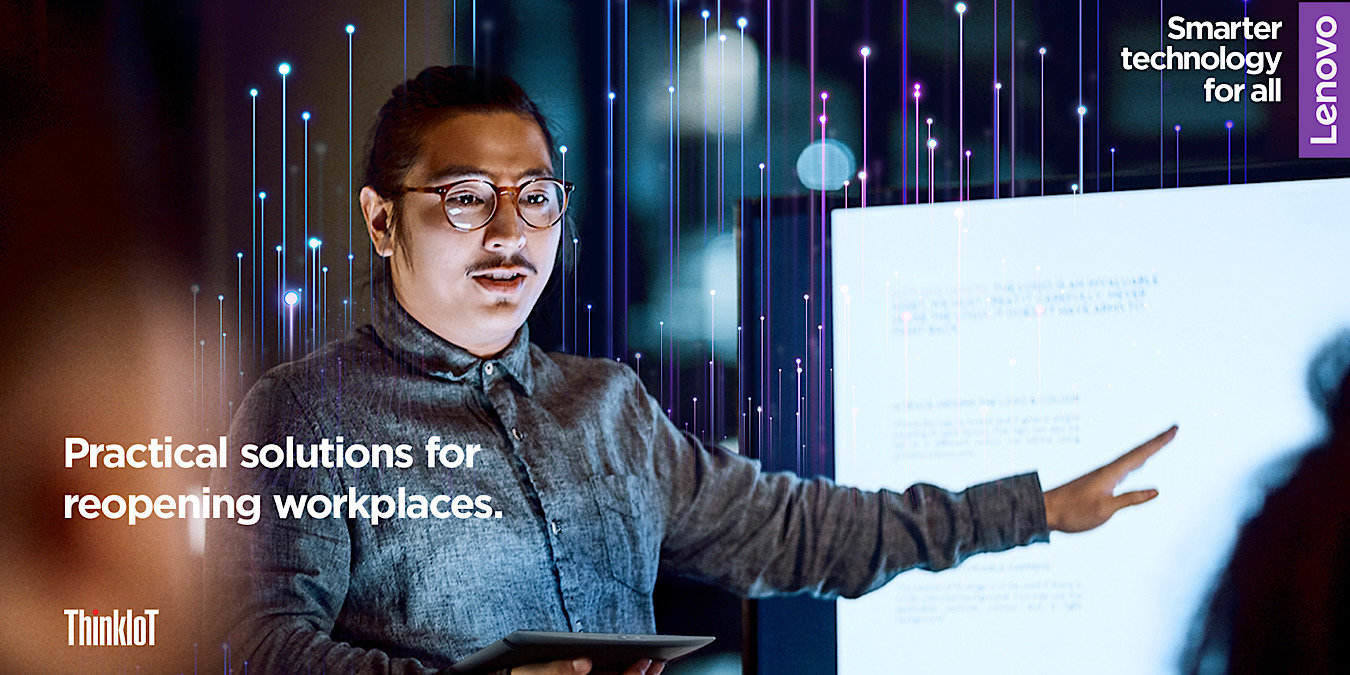 Much of the world's workforce has been sitting at home where it's much safer. But now, with many regions opening up again, some companies want to stop the ZOOM meetings and send everyone back to work. The question is how to do this while keeping everyone safe. Lenovo Think IoT set out to help with this and has created Back to Work Solutions.
Lenovo Think IoT Solutions
On Tuesday Lenovo announced Think IoT Back to Work Solutions. This system makes it easier for employers to bring staff back under the same roof again. The company's Commercial Internet of Things Business Group, which was just established in the nick to time last year, is helping with the end-to-end solutions.
Lenovo announced it "provides a single point of accountability for customers across their Back to Work solutions. Lenovo tests each solution through a rigorous validation process that includes up to 140 steps covering security, serviceability, scalability, and reliability."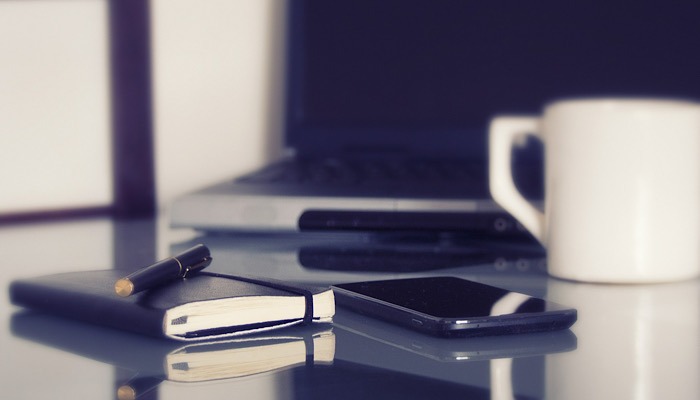 More than 20,000 Lenovo technicians are overseeing the "deployment for all the solutions with minimal site disruption." In more than 170 countries and with a support of more than 125 million devices, "Lenovo provides leading solution monitoring and management to keep all these Back to Work Think IoT solutions running for customers."
Lenovo's Partners
For these solutions, Lenovo brought in a group of partners, all concentrated on the same goal, to get everyone back to work, yet in their own time, whenever that may be.
The CXApp's CEO and chief strategist, Leon Papkoff, said his company is excited to be a part of this initiative, "where the CXApp can bring everyone into a workplace experience platform that helps a distributed workforce feel confident and secure when they return to the office."
Nadir Ali, CEO of Inpixon, said his company would help "organizations prepare to provide for the safety and security of their employees and visitors by leveraging their indoor data with tools that create visibility around social distancing protocols, support contact tracing efforts, and identify high priority zones for sanitizing."
James Segil, president and co-founder of Openpath said his company is "proud to partner with Lenovo to bring our unique 'Wave to Unlock' hands-free access to the enterprise market." Viper Imaging's co-founder, Rich Shannon, explained Lenovo's objective aligns with his company's mission statement: "providing thermal solutions that increase efficiency, promote safety, and effect positive environmental change."
Jeff Bennett, COO of Relogix, said his company provides "the insights needed to inform workspace design and other real estate decisions necessary to adapt to a very different working environment." Ratnavel Gajendra, CEO of LSquared, said his company is partnering with Lenovo "to enable enterprises to deliver a connected employee experience by improving workplace culture and communication immediately."
Three-Step Framework for Back to Work
In a recent Lenovo survey in the United States, 58 percent said their job shifted to working remotely because of COVID-19, and 88 percent said it's important for their places of employment to "deploy technology safety measures within their workplaces."
With that in mind, – the large number of people whose work shifted, with the vast majority of them placing importance on wanting to use technology to go back to work safely – Lenovo set up a three-step framework.
Controlling who gets into the location.
Managing behaviors within the space.
Preparing to respond to incidents.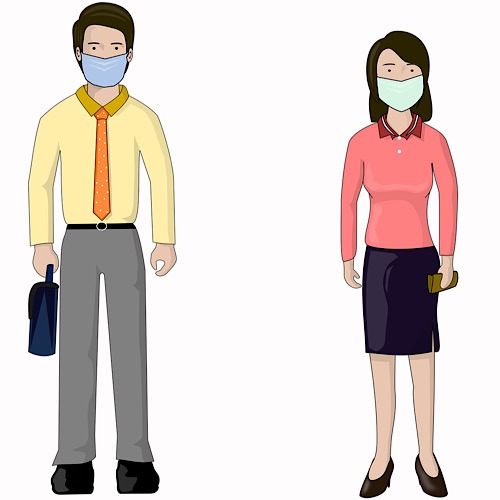 This is where Lenovo's partners will come into play, as their hardware and software will support these three steps "through end-to-end services centered around key workplace actions."
The Lenovo Think IoT Back to Work Solutions include:
Touchless Building Access
Elevated Temperature Screening
Digital Signage and Policy Communication
Safe Workspace Monitoring
On-Premise Contact Tracing
How Will It Work?
Companies using the Lenovo Back to Work system can mix and match the Lenovo solutions based on their needs. When I talked on the phone with Lenovo and some of their partners, it was stressed that they are leaving it in the hands of their potential customers when they decide to return to work. However, when they decide it's time, Lenovo will be ready to assist them with IoT.
"For the past decade, IoT solutions have promised great results but haven't delivered," explains John Gordon, Lenovo's President, Commercial Internet of Things. "Our purpose is simple – to overcome the logistical challenges of IoT systems to make them practical at scale."
"As the #1 PC maker, Lenovo is in the unique position to understand what it takes to manage electronic components spread around the world. We build on our global strength in services and supply chain and layer on industry-first IoT management software and a proven partner ecosystem to help customers finally get the value they've always wanted from IoT."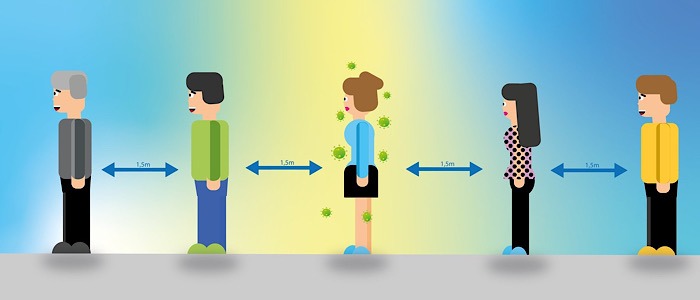 The Think IoT Back to Work Solutions are available in select regions through Lenovo sales.
During our phone conversation, it was discussed that the IoT space is so large and so vast, that we haven't even begun to tap into its potential. The Lenovo Think IoT Back to Work Solutions, though, put us closer to that. Just as IoT is vast, so is the reach of the coronavirus pandemic. It seems like a perfect marriage to employ IoT to provide solutions to bring companies through the transition back to the workplace.
We asked three months ago if IoT could be doing more to help out in the era of coronavirus. It seems like we have our answer.
Subscribe to our newsletter!
Get the best of IoT Tech Trends delivered right to your inbox!