Whether you like green walls or wall-mounted planter boxes, an IoT vertical garden is the most ideal fit for small indoor spaces. Although when we think of IoT smart gardens, the first question that comes to mind is: "How do smart gardens work?"
Indeed, it truly is a challenge to find a solid and durable garden IoT product. The perfect solution should simplify the integration of plants in your home without consuming electricity or forcing you to change the interior décor. It would be a solution that would scan your home /office environment, lighting, humidity or soil, and recommend whether you should have a rose garden or grow squash vertically.
To solve our curiosity on how to build a compact vertical garden, it was time to stretch our ideas beyond flower pots. During CES 2021, we found GardenStuff, a smart garden IoT solution vendor based in Italy. An interview with its CEO, Francesco Tirinnanzi, opened our eyes to the real potential of DIY vertical gardens. GardenStuff's ELIoT vertical garden solution simplifies the care of plants in all domestic environments. What we learned is that it's not just about IoT garden sensors or low-light indoor plants – ELIoT's whole approach to smart gardening is radically different. Brace yourself for the future of smart indoor gardens.
What Is the Best Smart Garden? An IoT Vertical Garden!
If you want a compact and intelligent garden connected to an app, it's important to think "vertically" because you get more space that way and can save time and money. Of course, it depends on where you live, but a compact vertical garden can easily scale to indoor space limits. In any indoor surroundings, for every specific spot, only a particular variant of plant should grow well. Unfortunately, we have no idea what kind of plants will respond well to our home or office's temperature, humidity, pH levels, and other environmental factors.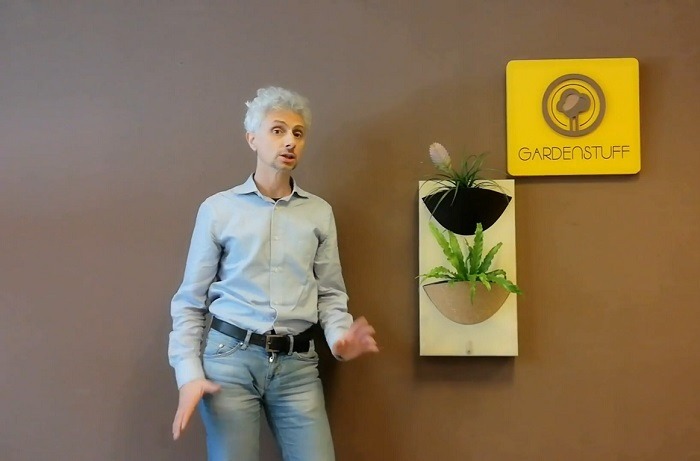 GardenStuff's CEO Francesco Tirinnanzi has a different take on this. We always thought that having a smart indoor garden required costly interior renovations. But Francesco shatters our beliefs: "A true AI garden should allow plants and flowers to integrate into your existing living space vertically, not the other way around." This is the first time we've understood the rationale of having an IoT garden. Having a vertical IoT garden does cost less compared to many other smart garden alternatives.
What Is the ELIoT Solution and How Does It Help Build a Smart Vertical Garden?
Francesco says that the ELIoT solution was originally conceived around 2016 and is helping GardenStuff evolve into a smart home gardening company. GardenStuff was one of the principal Italian startups at CES 2021, which has been endorsed by the Italian Ministry of Foreign Affairs and International Cooperation.
The overall ELIoT solution uses multiple technologies, including a variety of sensors, mobile apps, and AI data analysis to analyze a living environment. They assess the light frequencies needed by plants in the ultraviolet and infrared spectrum. On the vertical wall, a galvanized-steel parallel-piped structure acts as an earth tank with two basins fitting together. It supports a 20 liter(5.2 gallons) bag of soil. According to Francesco, just the 9-centimeter (3.5 inches) space covered by the jars equates to up to 40 centimeters (15 inches) for a classic round pot.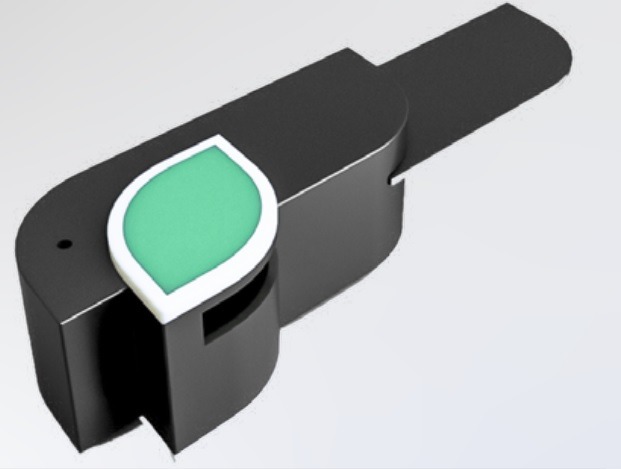 The ELIoT sensor device is compact, resistant, crush-proof and easily connects to available wireless networks. There's an array of sensors to capture data every six minutes: light sensor, air humidity sensor, temperature sensor, pH sensor, and soil moisture sensor. The device has very low battery consumption, and on a single charge, it can last up to six months. It's easy to recharge using a Type-C USB cable, and within a few hours, you can make the device work for another six months.
With proper data, one can fully exploit the vertical indoor spaces to determine the best collection of plants, fruits and flowers suitable for a smart vertical garden. The whole analysis takes 96 hours on the ELIoT server, and the reports are sent to an Android/iOS smartphone app. Once you match the plants to your space on ELIoT, you can choose and buy the ones you need (from GardenStuff), and also acquire the soil. This way you can slowly build your own smart vertical garden based on sensor information and AI data analysis.
GardenStuff's Foray into Smart Vertical Gardens
Discussing his commercial plans, Francesco adds that GardenStuff has many events lined up. After participating in GITEX 2020 in Dubai and CES this year, they will go to a Kickstarter phase by April 2021. They will also participate in Expo 2020 at Dubai Exhibition Center in October 2021.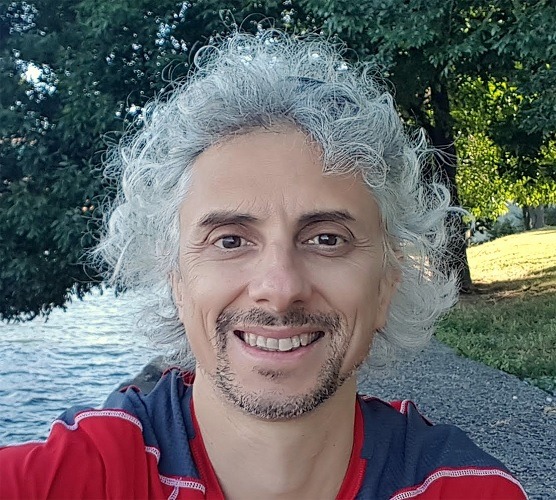 The company is witnessing a spurt in fundraising activities and has projections its revenue to be €16 million by 2025, as IoT is a huge market. It has one new world patent and is working with several retailers and distributors. Quite simply, GardenStuff is one of the most energetic startups we have interacted with this year at CES. It's also one of the most innovative products we covered.
The Future of IoT-Based Smart Gardens
What is the best indoor gardening system? Francesco believes that solutions such as ELIoT represent the future of indoor smart gardens: "With an advanced diagnostic tool like ELIoT, you will never end up buying wrong plants for your home. You can also add several additional vertical gardens – without needing more space."
Francesco adds that with Big Data derived from charts, advice and forecasts, homeowners would learn to take better care of their plants.