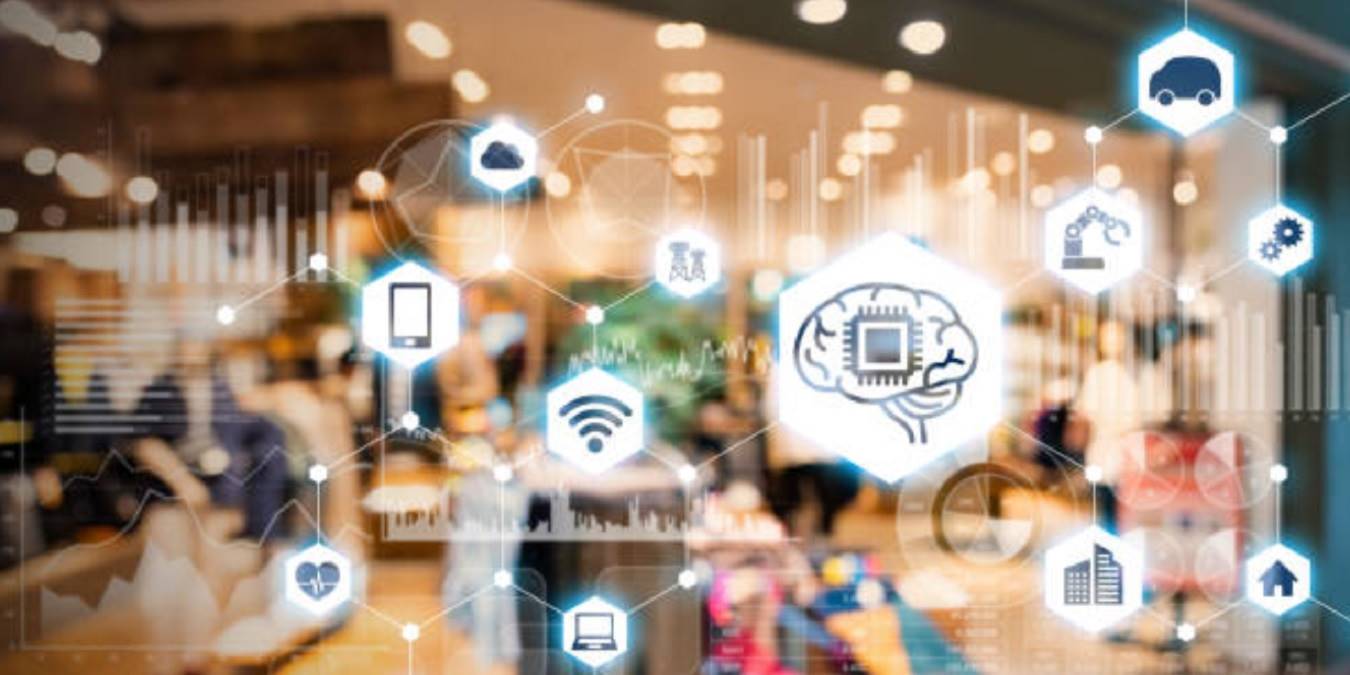 CES 2021 has passed this year. With nearly 2000 exhibitors and 300 featured speakers, many new ideas and innovations delighted the audience. Among the hundreds and thousands of gadgets and gizmos, the following have stood out because of their novelty and vast applications. If you were unable to attend the event, this list contains important smart products that will drive innovation for the future.
1. Smart Consumer Appliances at CES 2021
From touchless tech to robot AI-powered smart kitchens, several new products were announced this year. Pitching a "better normal for all" tagline, Samsung brought a very impressive robot vacuum called JetBot 90 AI+, which is controlled by the SmartThings app on your smartphone.
Powered by Intel AI and a LiDAR sensor, the intelligent device cleans your home with the same navigational capabilities as a self-driving vehicle. It overcomes obstacles, including furniture legs and corners, traps dust and air and goes back to its charging station once done. It can even connect with a camera to keep an eye on your pets when you're away from home. We are tempted to consider JetBot 90 AI+ as one of the most innovative consumer appliances of 2021.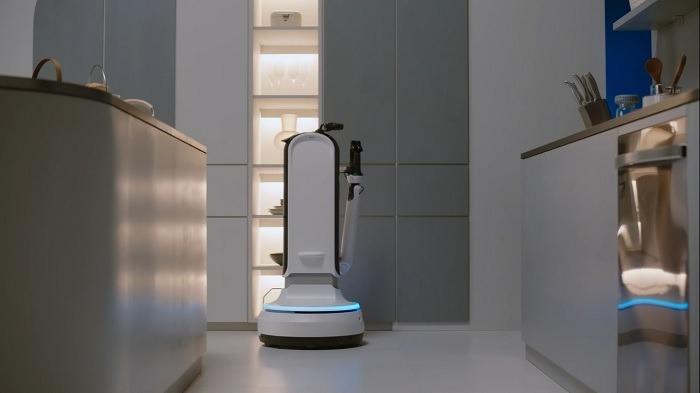 Both Samsung and LG have introduced AI-powered washer-dryer pairs. The LG WashTower is a vertical laundry solution that is extremely space-friendly, as the washers and dryers have been designed at the right height. It uses a built-in intelligence through sensors which detect fabric texture and load size and set the wash/dry motions and temperatures. Who would have thought that one day you could simply control your laundry from a smartphone app? Welcome to the IoT age.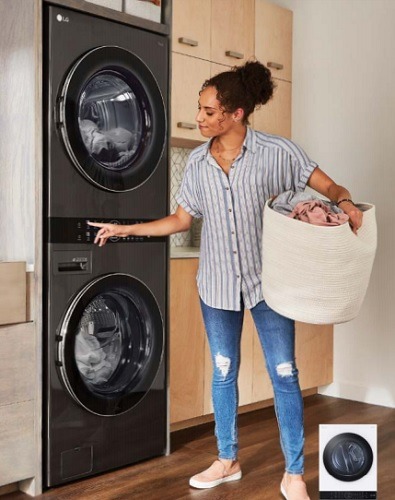 Other consumer solutions which attracted our attention include the Toto Wellness toilet, which doubles as a medical device by monitoring what's in the bowl, and ColdSnap, a countertop offering which makes ice-cream in less than a minute, similar to a Keurig-type coffee maker. This is still in prototype stage and won't be available till 2022.
Kohler introduced new touchless, app-controlled bath and faucet devices that bring mood lighting and forest bathing to your bathroom. Have you heard of a "digital shower" experience? Kohler's smart kitchen and bathroom products are truly next level.
2. Autonomous Vehicles
While self-driving automobiles continue to be showstoppers at this year's CES, this is probably the first time we're seeing self-driving trucks. Being an important consumer segment in the U.S., Caterpillar's self-driving trucks, ­CAT series 789D, 793D, 793F and 797F, have driven millions of miles. It will be a matter of a couple of years before these self-driving technologies become the mainstay of heavy equipment movers and mining vehicles. Also in the heavy vehicles category, John Deere introduced the world's first series of self-driving tractors for farm use. Kodiak Robotics is another company in the self-driving trucks space.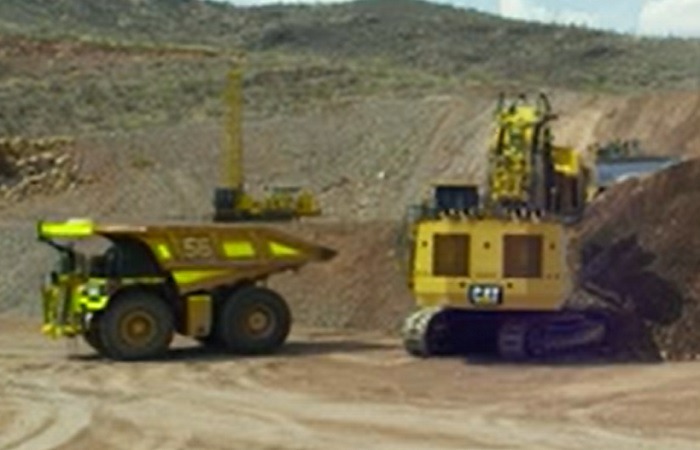 This year at CES, we saw the announcement of Indy Autonomous Challenge, the world's first racing competition of autonomous vehicles. With prize money set at $1.5 million, several contestants will compete to win the title of the world's first champion self-driving racecars. When the final race begins this year on Oct 23, 2021, it'll be quite a historic moment.
In a related innovation, Bridgestone has unveiled a self-driving prototype that should be able to replace its own tires. It's most interesting that one day getting a flat will become history.
3. Deep Learning AI Chips
AMD, Qualcomm, NVIDIA, and Intel have all announced that AI-powered chipsets will be the future of computing. Intel has announced its LiDAR silicon chips to be used with self-driving vehicles. However, this year at CES, we also saw a number of new semiconductor companies accelerate their own roadmaps of AI which go beyond computing and work with advanced applications, such as self-driving technologies.
Ambarella has introduced a CV5 5nm chip (for comparison, AMD has introduced only 7 nm so far), which intends to forever alter the capabilities of automotive cameras. These advanced AI chipsets use stereovision to detect obstacles, are extremely low-powered to be deployed on edge devices, and have very high image quality for excellent video quality and improved safety.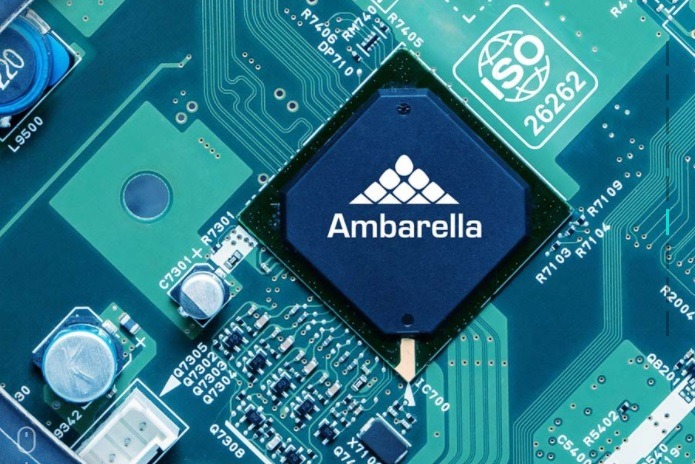 Among automobile companies, Mercedes-Benz announced the use of the NVIDIA chip to enable an AI voice assistant.
4. Smart Vehicle Technologies
New vehicle technologies are a regular feature of CES each year. This time we saw many interesting new ideas, which will see integration with self-driving vehicles. For example, Acconeer has brought a breakthrough in sensor technologies with "pulse content radar," which detects movement recognition to millimeters-level accuracy, has extremely low power in microwatts, and is optimized for integration with a smart vehicle's PCR sensor and IoT beacons.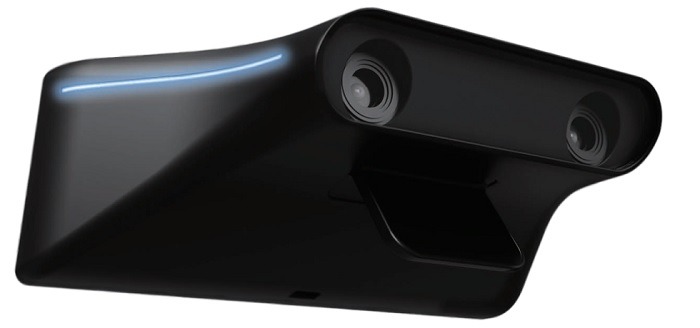 Pyrenee has introduced an AI-driver assistant which overcomes the problem of traffic accidents by human error, such as poor judgment and driver oversight. Using real-time object recognition, it tracks the movement of pedestrians, bicycles, motorcycles, and vehicles. With a constant connection to LTE/4G, it helps thwart accidents on a busy road. More vehicle safety features of this sort are needed while we move to a smart future.
5. Smart Hearables
A lot of cool new gadgets that deal with enhancing hearing have made waves at CES this year. Absolute Audio Labs has introduced a hearing enhancement suite called Pyour Audio Hearing 2.0. It helps with high speech intelligibility and can be a great asset for the hearing-impaired. By supporting Bluetooth, Android and iOS devices and ultra-low power consumption, it ensures that people will hear better.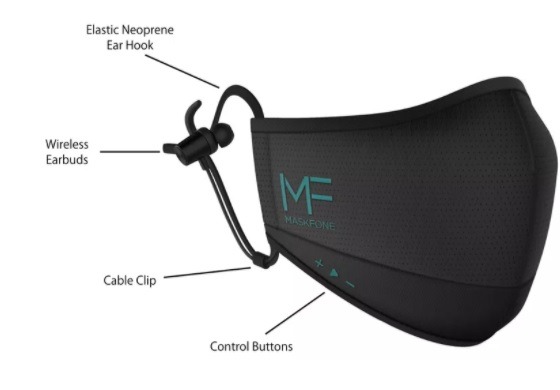 Another innovative hearable idea was showcased by UK-based Binatone. Say goodbye to N-95 masks with a "maskfone," which does not muffle your voice while you're speaking on the phone. Using a tiny Bluetooth headset and a washable mask, along with Siri and Amazon integration, you can talk to people on the phone, listen to music, and achieve more. Another company, Razer, also introduced a futuristic N-95 mask.
6. Other Smart Products at CES 2021
There were many other consumer gadgets which have won rave reviews this year. The Philips Sonicare 9900 smart toothbrush and We Hardware's smart and friendly flossing product are very significant as dental cleaning becomes a sophisticated and elaborate science. There were several companies this year which introduced smart portable air purifiers, UV-C sanitizers and water purifiers. We have covered some of them before. Connected social lights and ideas such as a smart beehive monitor were some of the startup ideas which were a major draw at CES 2021.
Did you attend CES 2021? Then perhaps there are some innovations in this list that you experienced directly.
Subscribe to our newsletter!
Get the best of IoT Tech Trends delivered right to your inbox!