Over the last decade, one of the most solution-oriented, successful, and profitable uses of IoT has been predictive maintenance in industrial IoT. We've seen how sensors can detect, diagnose, and predict irregularities in machinery through a combination of sensors measuring either sound pressure, vibrations, magnetic field, or temperature and machine learning and analytics. But step outside the factory gate and walk just a few meters, and it's another story.
According to Ayyeka CEO and co-founder Ariel Stern:
"In the factory you have power, you have professionals, you have electricity. You have a management style that is working around performance, and you have a lot of instrumentation, like programmable logic controllers (PLCs) or remote terminal units (RTUs)."
But outside, "you have nothing. You have no power supplies, you have no communication, you have no maintenance people, but you still have assets." Ariel is speaking of critical infrastructure: waste, wastewater, oil and gas, and energy. The analog tools of preceding decades are often still in use: pickup truck, shovel, pen, and paper.
IoT drags critical asset monitoring into the future
Ayyeka provides both hardware and software solutions to previously underserved field assets. Ayyeka hardware, system software, and service solutions enable data collection from any sensor and transmission over any communication network using any server. They integrate with any SCADA, software, or business intelligence platform.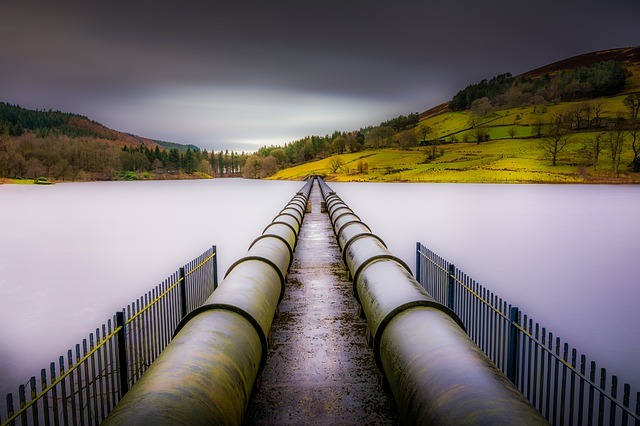 Ariel shares:
"The reason we are doing hardware and software is that we believe that the hardware is the enabler. Without the hardware, it's very hard to discuss IoT." He visited a wastewater company and said, "Let's talk about analytics, such as pressure readings." And they say they walk once a month to several city sites. There they take manual readings and log them in a notebook, revealing "we have notebooks for the past 20 years, they're here on our shelves. And you see, the pressure is okay."
He asks them what is going on between their quarterly readings: "They don't know. The only reason they know that something is happening is someone calling the city to report a leak, overflowing water, or that they were hiking and the stream was smelly."
When you monitor field assets, you need to start from scratch; you need to provide the sensors, hardware, communication services, platform, software, tools, and everything integrated for ease of use.
Introducing Ayyeka
Ayyeka's core hardware is Wavelet™, a rugged, battery-powered, wireless edge device that offers continuous monitoring and situational awareness. The device generates and securely transmits sensor data to a software platform where it can be managed and integrated into third-party applications, such as SCADA, data analytics, and GIS. Their Field Assets Intelligence Platform ( FAI™) enables easy and intuitive data visualization, device fleet management, situational awareness, and collaborating with existing IT systems such as SCADA, models, and any other third-party software. The platform incorporates built-in applications that greatly extend the usability and functionality of the platform.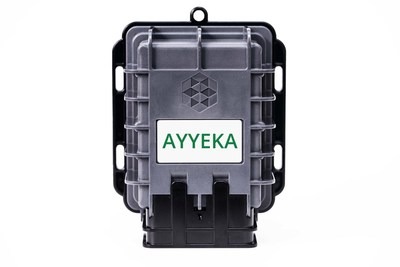 Customers use Ayyeka solutions to streamline the monitoring and operation of water and wastewater infrastructures, oil and gas assets, smart grids, and cities in numerous locations in North and South America and Europe. Operators are alerted to faulty equipment, leaks, predicted floods, chemical discharges, and other public health and safety hazards. Ayyeka tools are also used to gauge the impact of operations on the environment. They regularly monitor the underground and surface water, air quality and weather in compliance with environmental regulatory requirements.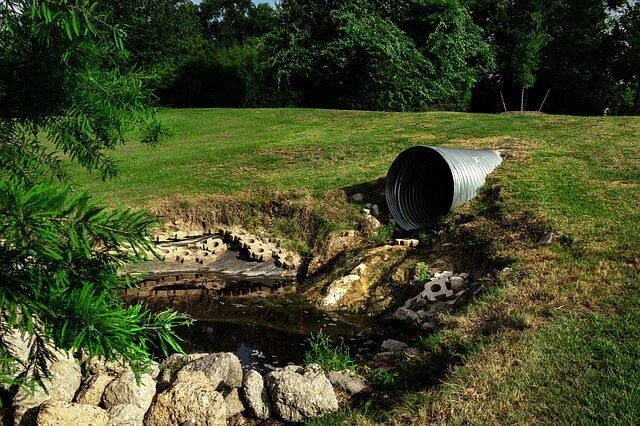 The Metropolitan Sewer District of Greater Cincinnati (MSDGC) is a wastewater operator that provides collection and treatment services to more than 800,0000 residents in Cincinnati, Ohio. It operates a combined sewer system across 300 miles of sewer pipeline. Every year, MSDGC discharged about 11 billion gallons of combined sewage into the Ohio River.
Before implementing Ayyeka's technology, MSDGC utilized several hundred dataloggers. Crews deployed to change batteries and check operational parameters download data collected and stored in these devices intermittently. Unfortunately, most of this monitoring system did not provide real-time data from the collection network. The lack of real-time data has limited an understanding of how well the collection network performed. It also hindered decision-making that could have prevented CSOs.
MSDGC hired experts including GE, Flowfinity, and Ayyeka to help create a smart sewer network consisting of 600+ level, flow, and rain monitoring devices across the combined sewer network and watershed, including over 600 of Ayyeka's Wavelets (remote terminal units) that were deployed.
Connecting the entire collection system to the MSDGC's SCADA system enabled the teams to develop predictive models to assess the impact of precipitation events in the various catchment areas throughout its collection system. As a result, MSDGC substantially reduced the number and severity of overflow events to move toward regulatory compliance.
The evolution of Ayyeka IIoT hardware and the edge
I was curious to hear how Ayyeka's hardware has evolved, given its longevity in the IoT space. Ariel notes that "Our hardware has looked the same for the past five years. When we wanted to launch a smaller type of device, which is fancier, sexier, nicer, smaller, we did a demo test with some potential customers. They all said, 'What is it? Is it a toy? Won't it break?' We learned they like it heavy and grey."
Ariel notes that as field asset management evolves, there is much interest in doing things on the edge: "Our customers say if there is an overflow or a high-pressure event, they want to know in real time. On one side, you see a lot of technology move toward 5G. But IoT is about hundreds of millions, if not billions, of devices. If everybody tries to use the network simultaneously, it's not about 5G or 4G – it's about capacity and power supply. We're yet to see the dramatic battery R&D in critical assets that we've witnessed in automotive." 
Thus, it's a balance between sending everything to the cloud and doing everything on site. The company believes that the field should be as smart as the cloud. This is crucial with extremely remote assets where it may take three days each way in travel to change a battery.
According to Ariel, some of the biggest challenges as the company evolves are transitioning customers from single transactions to a subscription model, especially in city councils: "Our customers normally buy pipes and pumps, and now they want to buy IoT. Selling a subscription model to the procurement department is hard. It's a complicated business environment. People change every few years because of politics."
What's next for Ayyeka?
Ayyeka has cast its next ambitions on roads: bridges, interchanges, water pathways, and other endless assets managed by road authorities.
"Look at the constant construction on the autobahn. For years you drive along, and they just keep moving the constriction site a few kilometers down the road," said Ariel. Maintenance practices are not updated. Instead, cities carry out road repairs cyclically instead of responding as (or before), the need arises.
Implementing IoT means cities and road authorities can prioritize differently. We are looking into how customers can use our solutions to prevent the bridge from falling or to utilize their existing resources more effectively.