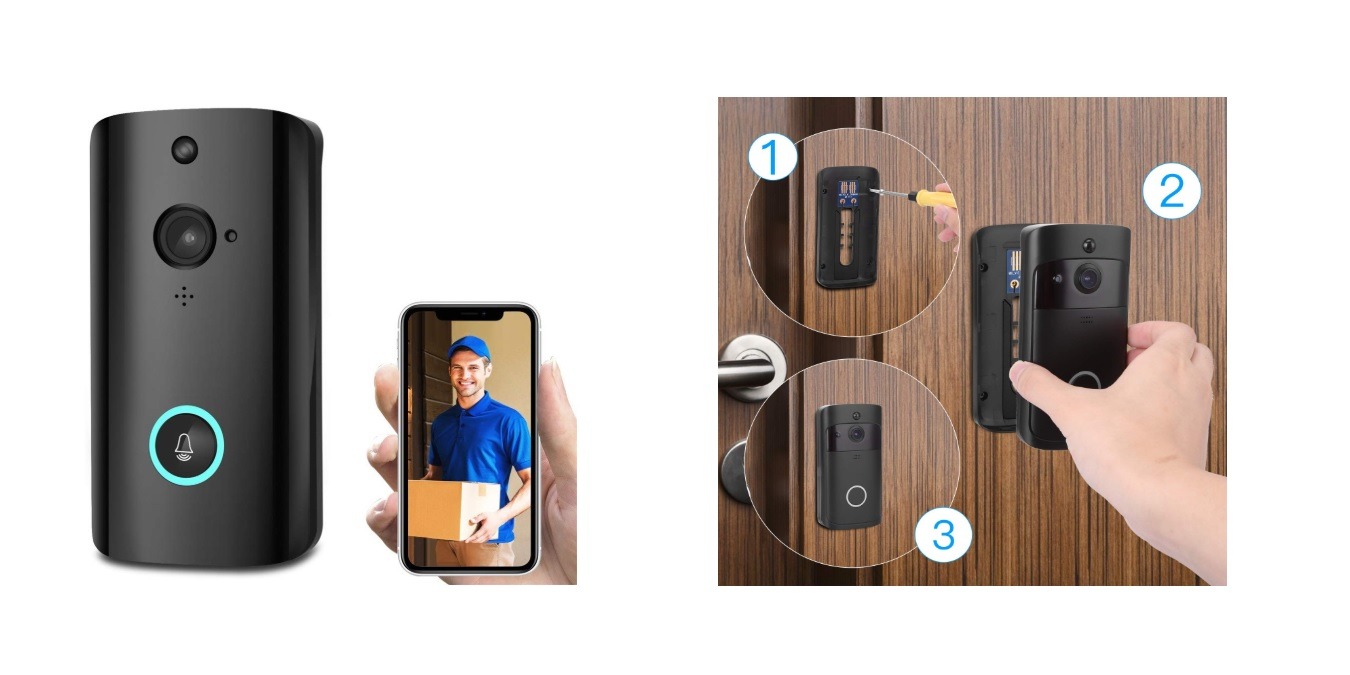 Doorbell cameras help you keep burglars and unwanted guests at bay. The core technology has existed in one form or the other for a fairly long time.
As many of us recall, in the '90s and up to the mid-aughts, it wasn't uncommon to see video intercoms in homes, offices, institutions and elevators. Some of you might still own these telephone-operated gadgets.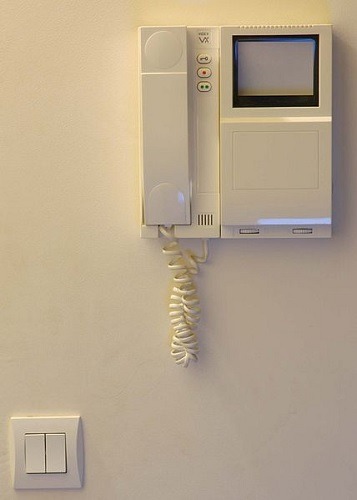 Video intercoms played a regular part in movies and television with one memorable example being the characters in Star Trek Enterprise (2001-05) interacting with fancy 22nd century versions of these gadgets.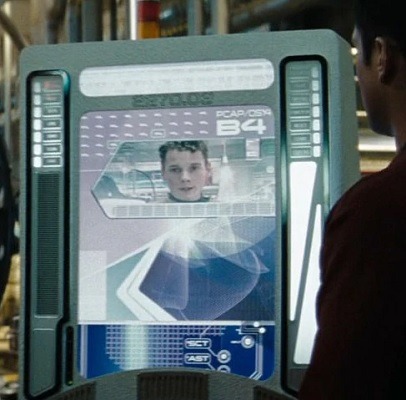 Some of these sci-fi concepts have apparently rubbed off on modern smart doorbells which are fast replacing the legacy video intercom. They now come with Wi-Fi, touchscreen, motion detectors and high-quality speakers.
Also, from a security standpoint, the modern video doorbell devices fulfill many more objectives than possible earlier.
How Smart Doorbells Work
A full-featured smart doorbell incorporates the following elements. Each feature works in combination with the other.
Connectivity mechanism: most use 2.4 GHz Wi-Fi, but some might additionally use Bluetooth, BLE or Narrowband IoT to stay independent of the home Internet router.
Cameras: the cameras should be of a high resolution (720~1080p) with a wide angle view. Some might have night vision and weather-proof capabilities.
Speaker and microphone: for two-way communication with the visitor.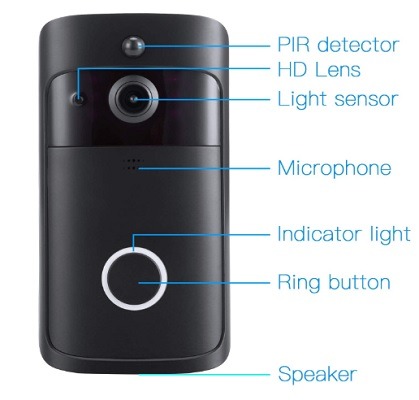 Sensors: light sensors (LED), motion sensors (passive infra-red detectors), gesture control sensors, etc.
Ring button: this is your new "doorbell" that connects to your phone or tablet apps.
Support for integrations: should connect via apps with Amazon Alexa, Google Home, IFTTT or any other IoT platform.
Video recording storage: this is an additional cost component with Ring, a very popular video doorbell device, charging up to $30 per year for saving all your recordings. Some video doorbells are a one-time purchase and have no extra costs for cloud storage.
Batteries: 2 AA batteries or similar. For Ring doorbells with normal use, the batteries may last six to twelve months. The batteries deplete faster with too many motion events. The doorbells come with a micro USB which can be connected to any USB outlet.
Uses and Applications of Doorbell Cameras
Doorbell cameras are very useful smart devices that give you the complete information about people who visit your homes and offices. You can speak with them in real time, store the videos and audio and share them through email and social media.
If there are intruders in your home during your absence, you will get instant alerts. Most smart doorbells are tamper-proof, so if someone is trying to change the device location or break it, you will get an alarm.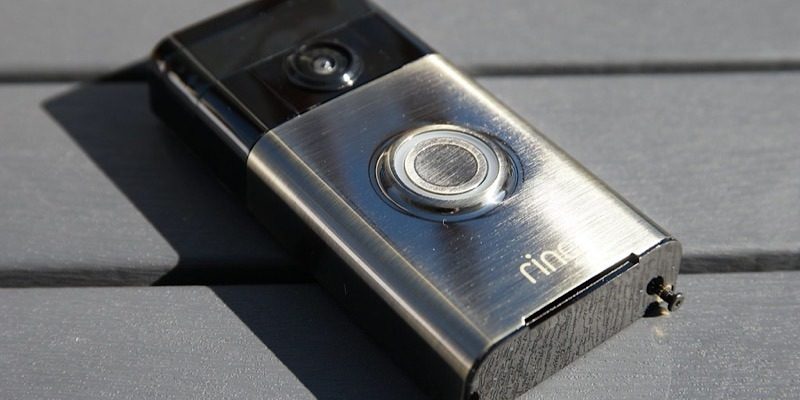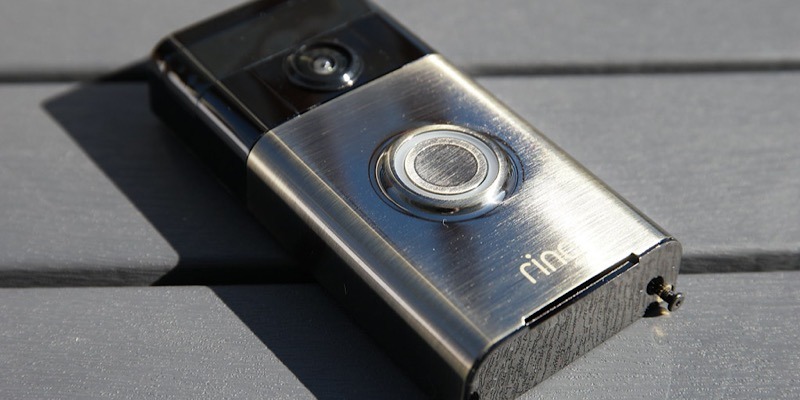 With video cameras, any burglary will leave behind powerful video evidence. For working parents who leave their children home with babysitters, this technology is very useful, as it is easier to monitor what is going on in their absence.
If you are expecting an urgent parcel, you don't have to take a day off from work, as you can now directly speak to the delivery person whenever they show up.
Conclusion
Not very long ago, a whole home video doorbell system was something that only existed in science fiction. For almost all our lives, "dumb as a doorknob" has served us as a trite expression. Surely, not anymore.
With a smart video doorbell, you can control the access to your home without ever having to get off your couch. In a few years from now, if you're the parent of a bratty teenager who's been asked to "answer the doorbell," prepare to be greeted with a wide-eyed stare of disbelief.
Perhaps that is the only valid reason to hold off a purchase. Please share your thoughts in the comments below.
Subscribe to our newsletter!
Get the best of IoT Tech Trends delivered right to your inbox!