Google Glass was supposed to be the next best thing six years ago, but it never really took off. Two years ago the Google Glass Enterprise Edition was released, and this month Google announced Edition 2.
While they pioneered the smartglasses effort, now Google is just one of many. But this time they're not aiming for the consumer – they're aiming for businesses.
Google Glass Enterprise Edition 2
Google's come a long way from that original concept, but now, six years later, they've finally figured it out. They are officially announcing it as a product instead of just a prototype. It's 33 percent cheaper than the original prototype at $999, runs on Android, has a new processor, an improved camera, and charges quickly with USB-C.
A blog post announced that the Enterprise Edition would no longer be in the "moonshot family" but would "meet the demands of the growing market for wearables in the workplace." It's being aimed at surgeons, factory workers, and other workplace situations.
Google claims businesses have said with the use of this smart eyewear workers have their hands free for other tasks and that they have "faster production times, improved quality, and reduced costs." Outside of production, they can be used for troubleshooting as well.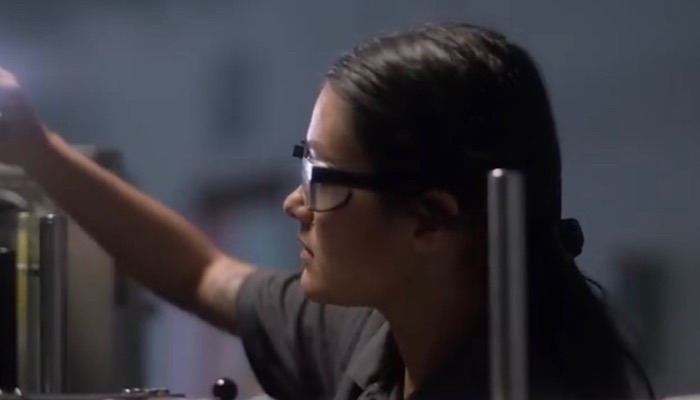 The basic design is much the same with its basic display integrated into the lens. The new safety frames are supplied thanks to a partnership with Smith Optics.
It's now powered by a chip designed for augmented and virtual reality, Qualcomm's Snapdragon XR1 chip. The new power allows it to include both "computer vision and advanced machine learning capabilities." It has a bigger battery this time around as well, leading to better longevity
As was leaked months ago, Enterprise Edition 2 runs on Android while also supporting Android Enterprise Mobile Device Management.
Wearables for Businesses
Promoting the Google Glass Enterprise Edition 2 to businesses allows for a very natural transition. While initially Google Glass was aimed at consumers, It's hard to avoid the benefits that workers can have with hands-free computing, allowing for greater productivity.
Consumers aren't being totally left out here, as they have the Lens app, that offers a few of the capabilities it was thought would be in the original Google Glass.
Is the Google Glass Enterprise Edition 2 something you'd consider using in your business? Or are you still hoping for a more consumer product? Tell us in the comments below.
Image Credit: Google via Engadget and Glass Enterprise Edition 2 via YouTube