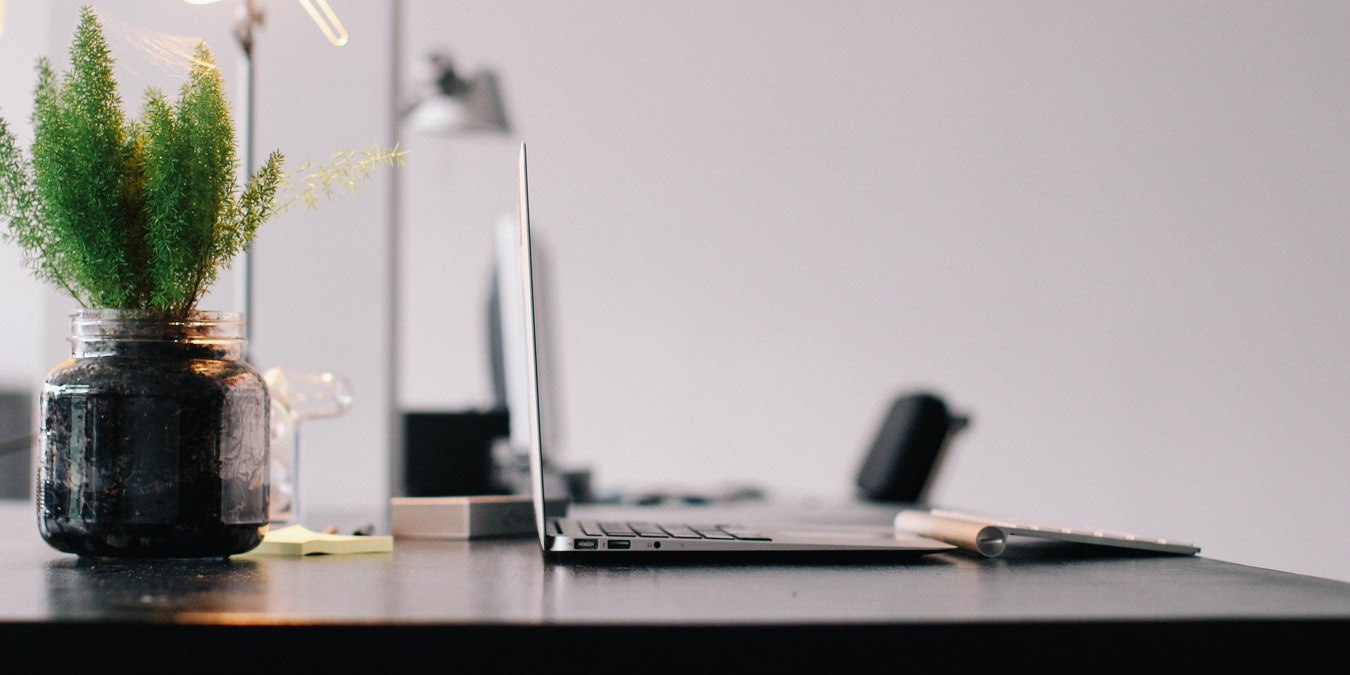 Smart lamps can be a simple way to spruce up your home. With a single voice command or the touch of an app, you can toggle lights on and off no matter where you're sitting.
Let's explore some of the best smart lamps available.
1. Smart Table Lamp by HUGOAI
Want something stylish to go on your desk? Try the smart table lamp by HUGOAI.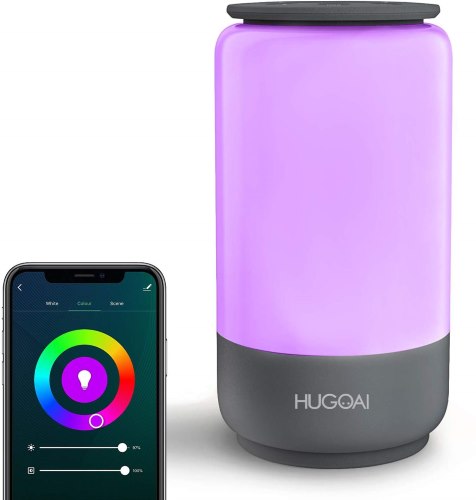 When it comes to controlling it, you're spoiled for choice. You can choose between using the app or giving voice commands via Alexa or Google Home. And yes, you can always toggle it by hand if you're not in the mood for smart gadgets!
2. Smart Table Lamp for Bedrooms by Lighting EVER
Fancy something a little softer for the bedroom? The table lamp by Lighting EVER is a good choice to have beside your bed. You can choose between 16 million colors and tweak the brightness to suit your bedroom.
Not only does this light work with an app and Alexa/Google Home, it has a timer feature built into it. This lets you automatically turn on the light when the alarm goes off, and turn it back off when you've left for breakfast.
3. Smart LED Desk Lamp by NAPATEK
For something for the work desk, try this smart LED desk lamp by NAPATEK. It has all the features you'd expect from a smart lamp, including Alexa/Google Home compatibility and an app that controls the light.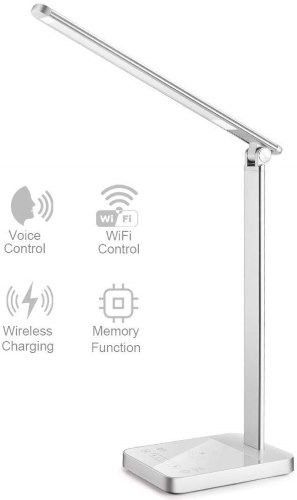 However, the NAPATEK goes one step further by implementing a smartphone wireless charger on the base. You can use your phone to change the light, then rest it on the lamp itself to charge it up.
The light is designed for studying, so its lighting options revolve around that. You can go for a warm glow while you relax, then use a colder light when it's time to knuckle down and get work done.
4. Bedside Table Lamp by ZEEFO
If you like the idea of a lamp that charges your phone but want something more suitable for the bedroom, try this table lamp by ZEEFO. It has the charger included, but it uses softer lighting than the above model.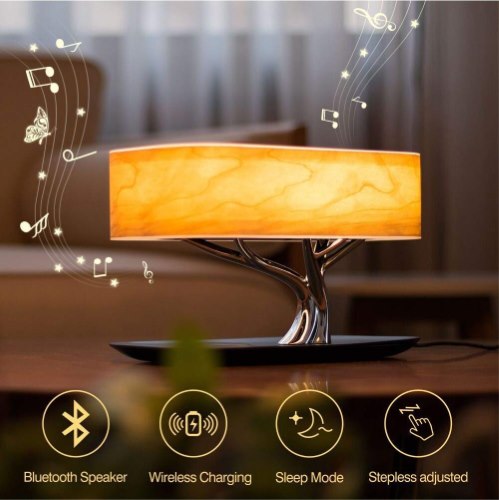 You can even use this lamp as a Bluetooth speaker so you can wake up to your favorite tunes. The top of the lamp doubles as a media control center, so even when you're awake and about, you can use it to play music.
5. Floor Lamp by Wellwerks
For something you can use independently, try this floor lamp by Wellwerks. It works through both an app and Alexa/Google Home voice controls, but it also has a floor switch you can toggle with your foot. It does come disassembled, but thankfully it's easy to build and set up within your home.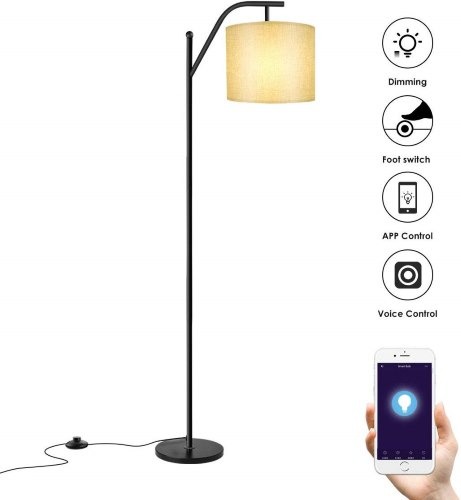 How to Be Safe with Smart Lights
Before you put a smart light in your home, it's a good idea to make sure it's secure. It may seem odd protecting something as small as a smart light, but hackers have proven in the past that even bulbs can be used to launch attacks.
As such, bringing a smart light into your home should be treated with as much care as any other smart device. If you can, put it on a separate network from your personal Wi-Fi so hackers can't use your lamp as a landing stage to your other devices.
Let There Be (Smart) Light
Smart lights can be useful and are designed to fit a good range of rooms and uses. While they're not immune to hackers, you can take steps to enjoy your smart lights without risking your network.
Which smart light do you like the most? Let us know below.
Related:
Subscribe to our newsletter!
Get the best of IoT Tech Trends delivered right to your inbox!