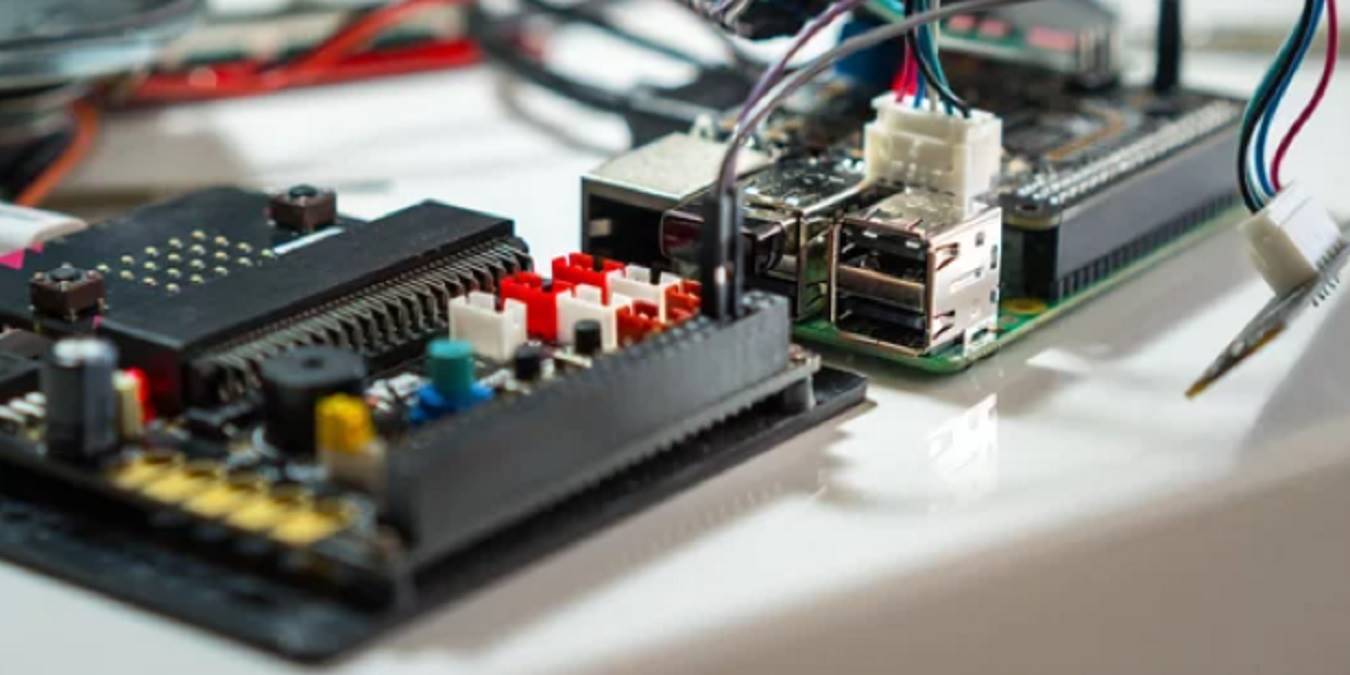 Raspberry Pi is a good starting point whenever you want to build an app, device, or project for the IoT marketplace,. This credit card-sized device has changed the very concept of personal computing, and supports prototyping of every kind of new developer idea. It does have a few limitations though.
Despite the excellent specs of Raspberry Pi 4, the single-board computer lacks important capabilities as an embedded engineering device. If you want higher performance, you need a device with far superior specs that won't suffer Pi's problems of overheating, lower memory, and unsuitability for industrial applications.
Since so much of DIY syllabus is oriented towards Raspberry Pi, you should seek a close enough alternative when it's time for you to "scale up". We have listed some of these best alternatives which will give you a familiar feel to Raspberry Pi but with higher performance and more ruggedness.
1. SiLabs ThunderBoard EFR32BG22
For industrial uses, one of the disadvantages of Raspberry Pi is that the cost per unit becomes much higher. If your project has high-volume needs, Silicon Labs offers SLTB010A EFR32BG22 Thunderboard Kit which is scalable for any level of quantitative applications for the mass consumer market.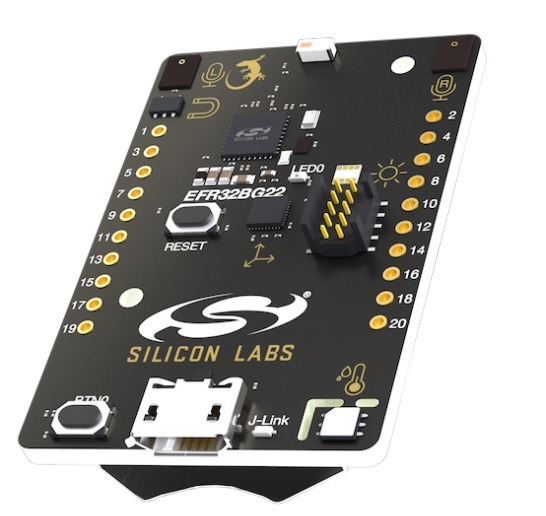 The Thunderboard BG22 supports dual Wi-Fi and Bluetooth connectivity at a low cost of less than $20. It has an array of embedded sensors including humidity and temperature, index and ambient light, six-axis motion, and hall effect sensors. Similar to older Raspberry Pi variants, BG22 has a 26-pin GPIO layout, and a simple CR2032 coin battery. You can also use a micro-USB cable The Thunderboard mobile app is available with both Apple Store and Google Play. To work with Thunderboard BG22 device, you need access to Simplicity Studio software program.
Unlike the Raspberry Pi, the BG22 device won't be suitable for real computing needs as it only comes with 512 kB flash and 32 kB RAM. But for those looking to build their own battery-operated end user gadgets, Thunderboard BG22 is an excellent option.
2. ASUS Tinkerboard S
From the cheapest to the most expensive, we recommend Asus Tinkerboard S for those applications which require greater durability. It comes with power-packed features such as an ARM-based processor, 16 GB eMMC storage, HD audio quality, HDMI-CEC ready video entertainment, and Mali™-T760 MP4 GPU. The Tinkerboard device offers excellent compatibility with Raspberry Pi starting from form factor right to the placement of its ports. Unlike Thunderboard BG22, it has a 40-pin GPIO layout similar to latest version of Raspberry Pi.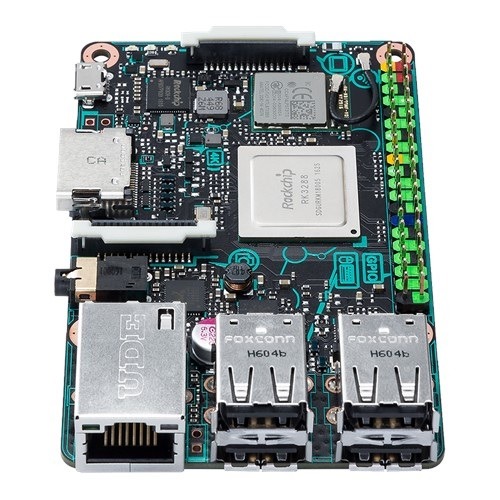 Coming from a reputed company like Asus, the Tinkerboard range of device support IDLE/Python, the Android operating system, and a range of third-party applications such as HiFiBerry, Flint OS, Kodi, Fuze Studio, and RetroPie. It has also been designed for AIoT applications which makes it futuristic for all your needs. Despite a hefty price tag of $150 and above, Tinkerboard S has the DNA of building superior devices with excellent clockwork and performance.
3. Odroid XU4
Odroid-XU4 is a mid-range SBC which comes with powerful specs such as high data transfer speeds (over USB 3.0), 2 GB DDR3 RAM (same as Asus Tinkerboard S), and Samsung's octa-core processor. It contains a cooling fan which acts as a built-in heat sink which can handle your industrial needs when CPU load is higher.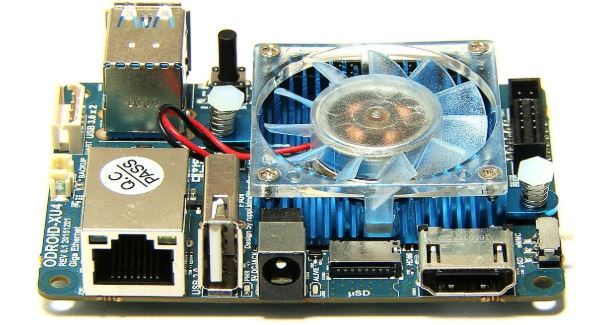 The XU4 is also proven to work great as a media/NAS server, handling large amounts of storage and various streaming services like Plex. The product supports video applications on account of its HDMI 1.4a support. It further supports a variety of Android and Linux platforms, and can be added as an Arduino library.
4. UDOO NEO
A powerful x86 device, UDOO NEO offers a variety of connectivity options for diverse uses. These include Wi-Fi, Bluetooth 4.0 LE, and fast ethernet. It comes with integrated sensors such as 9-axis motion sensors and a micro-HDMI interface. Despite being an SBC, the device is fully Arduino-compatible.
The 9-axis motion sensor renders itself for any project involving drones, mobile vehicles, and robots. There's a snap-in connector which helps the board interact with other external sensors and actuators. Described as Arduino, Android, and Linux in one's pocket, UDOO NEO has a powerful 1 GHz Cortex-A9 processor, while being equipped with an NXP i.MX 6 SoloX application processor.
5. BeagleBone Black
Beaglebone Black is a low cost community SBC alternative for rugged industrial applications. Costing less than $25, it beats Raspberry pi with specs such as 4 GB of eMMC flash storage, compatibility not only with Debian but also Android, Ubuntu and Cloud 9, Blynk, and Oracle/JAVA platform. Despite being a pocket-sized SBC device, Beaglebone Black supports AI features and Arduino libraries.
6. STM32 Nucleo
Rounding off our list we have STMicroelectronics STM32 Nucleo device which is named as such because it resembles a nuclear reactor. Like SiLabs Thunderboard EFR32BG22, it has been designed for industrial use with media online compilers which assembles any design in minutes. It also supports Arduino connectivity and supports a wide range of integrated development environments (IDE).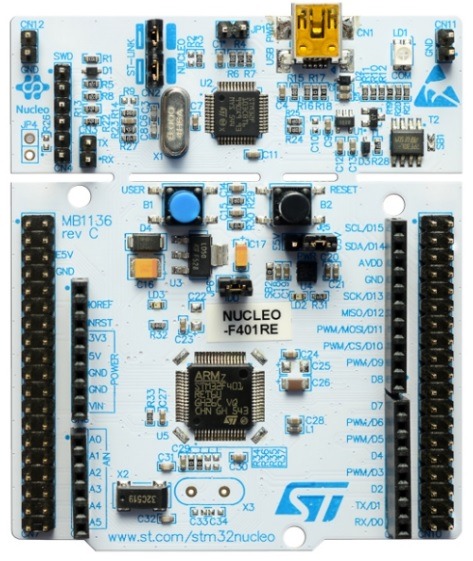 STMicroelectronics is a pioneer in factory-scale industrial applications. STEVAL-IHM038V1, one of its fan controller boards has been deployed to over 1 million units of a smart fan. Therefore with its latest version STM32 Nucleo, STMicroelectronics boards are recommended for high volume, large-scale applications.
The above Raspberry Pi alternatives are for the serious developer who wants to take their Raspberry Pi-based projects to the next level.
Subscribe to our newsletter!
Get the best of IoT Tech Trends delivered right to your inbox!