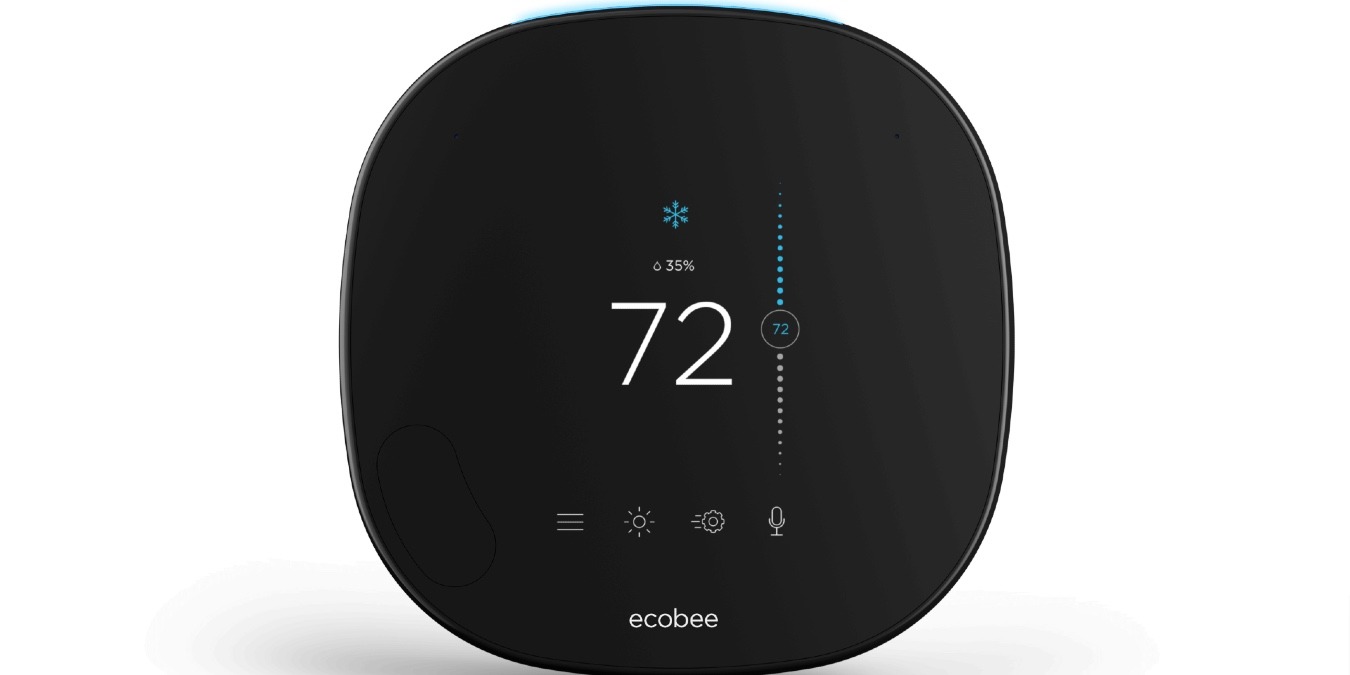 One of the first smart home products to really enter the mainstream, the smart thermostat has shown continuous promise with each iteration. When people think about smart thermostats, they generally think of the Nest, similar to how people relate smart doorbells and Ring. Anyone who thinks that Nest is the only competitor in this space would be doing themselves a disservice, as Ecobee is a sleeping giant.
Talking to Your Wall
If you went back in time and told yourself that some years later you would be talking to your wall to change the temperature, you would call that notion crazy. In today's smart world, that idea is anything but crazy. The Ecobee4 borrows everything from previous models like the Ecobee3 and improved on the idea. Everything from a more responsive touchscreen, enhanced proximity sensor and updated mobile/web apps make this a fantastic purchase.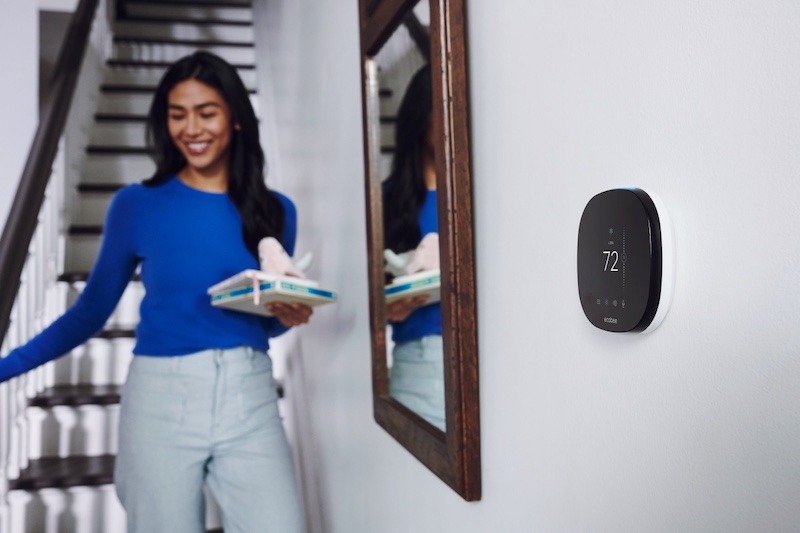 While we know it is a good buy, what are you really getting for $199? Well, that is the real meat of the question. Essentially, the Ecobee4 is a repackaged Ecobee3 but with one major difference – voice control.
Think of the Echobee4 as the first smart thermostat with an Amazon Echo built right in. You can control your thermostat and every other smart product in your house from the Ecobee4. Since it is not an Amazon-owned product, you don't get one-hundred percent of the Alexa perks, but it is more than good. You lose Echo Spatial Perception, which ensures that multiple Echo devices in your house will not all respond once you say "Alexa." It isn't a must-have feature, but if you have multiple Alexa products, we would suggest not putting any of them near the Ecobee. Problem solved.
What Is Hot
Nest has led the pack in smart thermostat design for years, but Ecobee is now making a case for the crown. The Ecobee interface has not changed much over the years, but that is not a bad thing. The sleek black look allows the temperature to be the focal point at all times. In fact, it is almost safe to say that while Nest still might be the leader in design, the Ecobee has quietly passed it everywhere else. Still, the modern look of the Ecobee4 grows on you more and more every day.
That is especially true for installation, which takes around fifteen minutes. The fast installation process is true for both experienced or inexperienced installers. Ideally, the installation location will be somewhat centrally located so that you can take advantage of Alexa. It supports traditional HVAC systems and requires disconnecting/reconnecting the wiring. Then, add the Ecobee to your home Wi-Fi network and enter the future!
Post-installation, you will be pleasantly surprised to learn that the Ecobee is good for more than just tracking temperatures. It can also detect humidity and occupancy. It knows if you are home or not to identify whether or not it should raise or lower the temperature to save costs. In fact, Ecobee claims that with their system in place, homeowners should expect to save up to 23% annually on heating or cooling costs. They claim that, given that number, the system actually pays for itself within 24 months.
What's Not Hot
Sounds like the Ecobee is a real winner so far, right? Well, it is, but there are some areas that demand improvement. The speaker in particular needs help. With Alexa built in, it is inevitable that someone will want their thermostat to play music. Do not do that with the Ecobee. The speaker is quite weak, so stick to a standalone unit for the best music experience.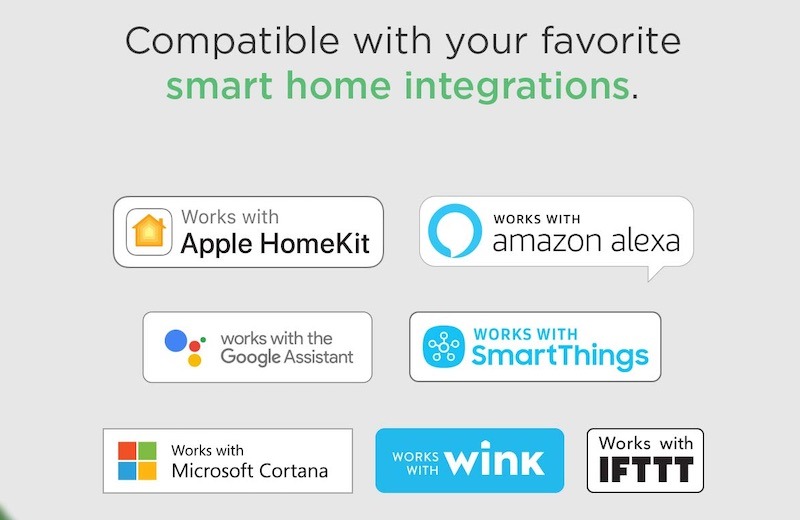 Separately, the Ecobee has limited geofencing. What that means is while the unit can often tell whether or not you are in the house, it is imperfect. It should detect when you arrive home and automatically adjust the temperature. While it works often enough, it requires some extra legwork on an Apple device which limits the reasons to look at the Ecobee over the Nest.
As alluded to earlier, the Ecobee does not play nice when there are other Echo units in a home. If you really want to get the most out of this product, it needs to be the only Echo unit around, or at least the only one within earshot.
Conclusion
Ultimately, Ecobee4 is easy to recommend. While there are some pitfalls to ownership, the pros greatly outweigh the cons. Add in a generous three-year warranty plan, and you can buy with confidence. That is on top of the easy installation and overall reliable use. That it can also work with Apple's HomeKit, Samsung SmartThings and IFTTT makes it all the more functional as the central unit of a smart home. If you genuinely want the best overall smart thermostat value for the money, do not bother to look anywhere else.
Subscribe to our newsletter!
Get the best of IoT Tech Trends delivered right to your inbox!