One of the best parts of being a tech journalist is when I discover startups with either an interesting product or a problem they are trying to solve. I first came across Polish startup Airly in Krakow in 2016 at a Google startup event. I wrote about the company – it was CEO and co-founder Wiktor Warchałowski's first interview in English.
The company is using IoT tech to monitor and track air pollution. As an Australian, I have a personal interest in air quality. Every year during bushfire season, I see photos of my friends wearing masks to protect themselves from the bushfire smoke and ash that can spread for miles. Almost everyone I know suffers from asthma or hay fever.
Poor air quality kills
According to the World Health Organization, 9 of 10 people are breathing polluted air. WHO estimates that around 7 million people die each year from exposure to diseases associated with air pollution, as they affect the respiratory and cardiovascular system.
Last year in inner-South London, a coroner made legal history by ruling that air pollution was the cause of death of a 9-year-old girl who died from asthma. Ella Kissi-Debrah lived in Lewisham, where dioxide emissions exceeded legal limits – both EU and national levels. Particle matter levels, the principal source of which were traffic emissions, were above the WHO guidelines.
In 2019, London introduced an Ultra Low Emission Zone as part of the efforts to tackle air pollution in the city. Vehicles have to meet tight exhaust emission standards or pay a daily charge to drive into central London. Last year during the COVID lockdown nitrogen dioxide levels reduced by over 35 percent in just a few weeks.
From early days to global growth
I recently spoke with Wiktor to find out how the company had progressed over the last few years. When I met them, they were three guys after university, but now they have a team of 40 people (and they're hiring) across five different countries. They've grown to create an ecosystem of sensors, data science, software, and mobile apps from a single hardware offering. They've installed over 4,500 sensors installed internationally, and their app has over 1 million downloads.
Their customers comprise over 600 local governments and cities, including Hong Kong, Jakarta, Oslo, Granada, and corporates such as Philips, Virgin, Innogy, PwC, Veolia and Skanska. They also provide air quality for smart buildings and news media outlets seeking accurate real-time monitoring.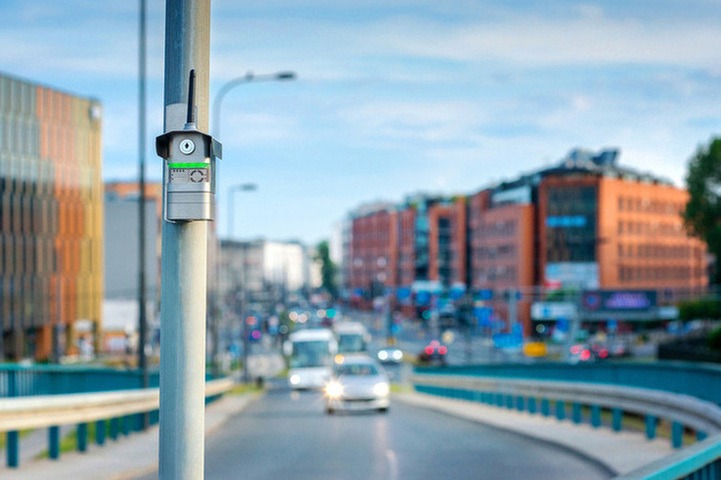 Airly recently raised 3.3M in funding with participation from Uber founder Garrett Camp via Expa, Bolt CEO Markus Villig, founding Editor-in-Chief of WIRED David Rowan, Pipedrive founder Ragnar Sass, Ferry Heilemann, co-founder of Leaders for Climate Action, and previous investors, including Sir Richard Branson Family Office.
Innovative air quality monitoring with great and difficult products 
Wiktor shared his commitment to building "great and difficult products," noting:
"We have fully focused on building products in-house here in Poland instead of outsourcing. We have amazing engineers in Poland, so there is no need to look elsewhere. When it comes to engineering, I think we have top quality people." Companies such as Amazon and Google have a strong presence in Central Europe, where they've built offices to provide an ecosystem for R&D.
Airly has created small, easy-to-install plug-and-play devices calibrated according to the local environment with input from local reference stations. These provide actionable insights about air quality with AI-driven algorithms that predict air pollution for the next 24 hours with verifiability of up to 95 percent. Sensors track all the key pollution markers: particulate matter (PM1, PM2.5, PM10) and gases (NO2, O3, SO2 and CO). Its first version product used Wi-Fi, but the latest uses the GSM protocol.
The importance of air quality monitoring in Central Europe
Krakow is ranked as the city with Europe's worst air pollution. Pollutants are causing tens of thousands of premature deaths annually. In 2019, the city introduced fines for anyone burning wood or coal in their home or installing a barbecue. It's been said that breathing in Krakow's air is akin to smoking 3000 cigarettes in a year.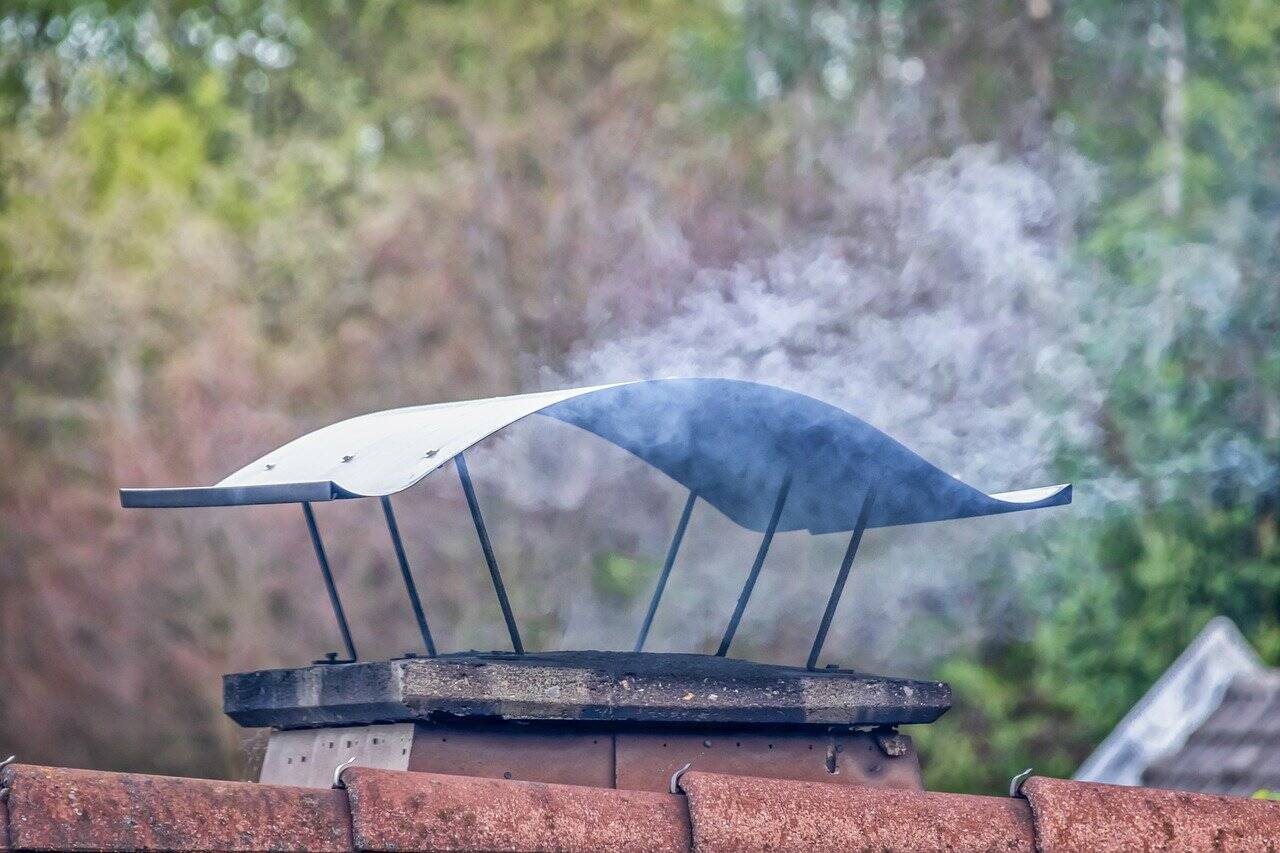 COVID-19 has made people aware of air quality for new reasons, increasing interest in monitoring air pollutants indoors. According to Wiktor: "There's a huge growth when it comes to an interest from office building managers in preparation for the post-pandemic world."
Airly offers open data but also monetizes its offerings to provide custom hyperlocal data and their APIs. "We're working with media companies and policymakers and businesses that care about data and want to get customized solutions. But our approach from day one is to provide accurate and reliable data. We are not working with politicians. We are working with local communities and local councils, and we want to provide reliable data to people. That's why we care about the places where we install our devices."
In Europe, the company aims for one sensor per square kilometer, although highly polluted areas may need more. The company has over 100 devices installed in Krakow and Jakarta. Schools are a big part of the company's growth, with over 50 percent of devices installed in schools. Wiktor explains, 
"When it comes to informing young people about pollution, especially looking at climate change and actions like climate strikes, it's a no brainer for us to help out and support schools in fighting for cleaner air."
The role of predictive analytics
Curb pollution is forecast by building top algorithms to predict air quality with over 95 percent accuracy for the next 24 hours. The company is also building environmental intelligence.
"It's not only about forecasting but also using historical and real-time data to give insights to our customers. We are building a solid data science team."
There's also a growth market in mobility in terms of social responsibility, with companies moving into more sustainable means of powering transport. The company's R&D department is also partnering with mobility companies to roll out sensor-equipped cars and scooters to track air quality with even higher resolution. 
All automobile OEMs have committed to increasing their production of electric vehicles. It's part of a broader effort to move to reduce carbon emissions by 2050. 2020 saw increased efforts in the transition to electric vehicles. This movement is not only driven by customers but increasingly enabled by infrastructure and government support. For example, In California, the governor issued an executive order requiring sales of all new passenger vehicles to be zero-emission by 2035. Last year the U.K. unveiled plans to introduce green number plates to distinguish zero-emission vehicles from others on the road. The intention is to provide local incentives for those with the number plates, such as cheaper parking and cost-free entry into zero-emission zones.
So what's next for Airly? Wiktor shared that "in terms of geographical expansion, we want to hire top people in the sales and marketing front in several countries to execute on our strategy. That's the main goal for us right now. Our product is ready, although we are continually releasing versions of our devices and building new products on the software side."
One thing's for sure – environmentalists will be closely watching the shift in air quality as people gradually return to the office and factories commence production in full force. The COVID-19 lockdown demonstrated how changes in our behavior could directly improve air quality. Reducing traffic and embracing cycling and walking must be a crucial part of plans for the recovery from COVID-19 and part of broader efforts to enhance the quality of air so that people can breathe cleaner air permanently.