In this age of "fake news," it can be difficult to get to the factual information. When a potentially fatal illness is on the line, it makes it a more dire situation. To help with that, Neural Covidex, an AI-powered search engine, will make finding information about coronavirus COVID-19 easier.
Neural Covidex
There are many, many horrors attached to COVID-19 — we've all read and seen the news; there's no need to detail it here. But there's still a thirst for more information. Because of all the information about how to stay safe, what guidelines your region is enforcing, and what the latest statistics are, it makes it difficult for researchers to get to the information they're looking for to actually try to end COVID-19.
That leaves a need for an easier way for them to find that information. Professor Jimmy Lin of the University of Waterloo is behind creating a searching engine, Neural Covidex, meant just for those looking for coronavirus COVID-19 information.
This system provides quick and easy access to a ready set of information, the Allen Institute for AI's COVID-19 Open Research Dataset (CORD-19). CORD-19 contains 45,000 scholarly articles, medical reports, journal articles, and preprints about the virus and the rest of the coronaviruses. It's a set of information available globally for researchers.
"Neural Covidex can provide an easier way for clinicians, researchers, and other experts to navigate the plethora of information that is emerging from the scientific community and obtain relevant, actionable evidence as quickly as possible," explained Lin, the holder of the David R. Cheriton Chair at the David R. Cheriton School of Computer Science.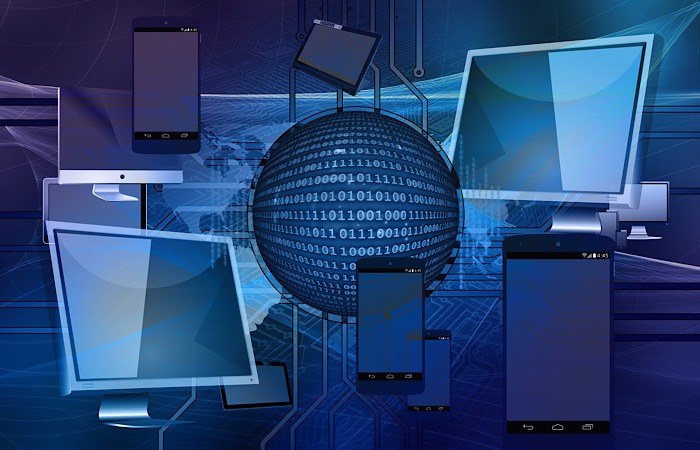 Lin wanted to find a way he could contribute to stamping out COVID-19. He is focusing on creating systems with techniques based on artificial intelligence and neural networks that will aid researchers by providing large amounts of applicable text. What he developed was a way to redirect his research into constructing natural language processing and information retrieval components to better explore the Allen Institute for AI's dataset.
The information included in CORD-19 goes back even earlier than COVID-19 – it includes information on SARS, MERS, and prior coronaviruses. This includes many varied topics that cover public health, clinical care, epidemiology, genetics, and more. This information is updated weekly, and with the novel coronavirus, that's necessary. But facts seem to change several times a day, so maybe it could be updated more quickly. The information is gathered from peer-reviewed publications and certain preprint services.
"The ultimate goal of our work is to build a system that can help experts who are working on this worldwide pandemic," shared Lin. "For example, doctors who are conducting meta-analyses to update clinical care guidelines and virologists who are working on developing a vaccine. We know we're still pretty far from this, but we're working hard to improve our system incrementally by leveraging the latest AI techniques."
Working with Lin on this project are Professor Kyunghyun Cho of New York University and two Waterloo undergraduate students in Computer Science – Edwin Zhang and Nikhil Gupta.
What Does this All Mean?
It means that hopefully with Lin's dedicated AI-powered search engine, it will help those trying to solve the COVID-19 pandemic. Physicians, the World Health Organization, the Centers for Disease Control and Prevention, etc., will be able to have a quick way to access information. They won't need to wade through the magnitude of globally-available information.
A few weeks back we posed the question of whether the Internet of things could do more to help out in the era of the coronavirus. It seems like we found the answer in the form of Neural Covidex, an AI-powered search engine.