Wearables are already evolving and providing us with information we may have never thought possible. A Fitbit can tell you your heart rate; an Apple Watch can warn you if you have atrial fibrillation. Along with health information, researchers believe they may be able to also help with relationships in the future. It turns out, though, that they're already affecting relationships good and bad.
Wearables Already Affecting Relationships
If you currently have a Fitbit, Apple Watch, or another wearable, you probably didn't get it with the thought that it would be affecting your relationship. You were most likely looking for health, fitness, or mobile apple benefits.
As wearable technology advances, however, and as more people are using them, they're being called on to provide other answers. The market more than doubled from 2016 to 2019. More than 81.7 million adults in the United States own a wearable device.
Fitbits allow you to share your information with a partner. NFL Network reporter Jane Slater tweeted last December, "An ex-boyfriend once got me a Fitbit for Christmas. I loved it. We synched up, motivated each other … didn't hate it until he was unaccounted for at 4 am, and his physical activity levels were spiking on the app. Wish the story wasn't real."
You probably know where that story is going, and you'd be right. Dr. Alex Koch, a professor of exercise science at Lenoir-Rhyne University, explained that wearables "work by using two built-in devices: an accelerometer, which estimates whole-body motion from device's vibration, and a photoplethysmograph, which measures heart rate. What slater's ex was doing elevated both of those.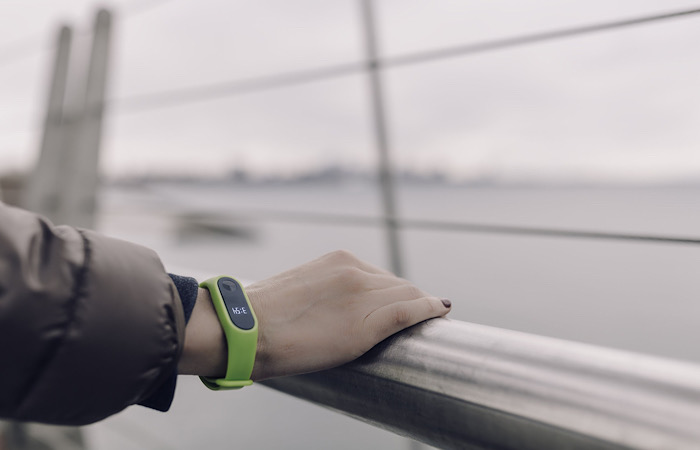 Another woman shared that her now-ex was at a party with his previous ex but said he'd be leaving by 1 am. When she didn't hear from him by 4, she started to call him repeatedly. His smartwatch answered her call, and she heard a female voice. He was busted.
Wearables affect relationships in positive ways as well. David Trinidad noticed his wife's Fitbit was reporting an elevated heart rate. He asked a Reddit Fitbit community what could be wrong, then called her right away to tell her someone on Reddit thought she could be pregnant. "So that night she bought, like, every test you could buy, and sure enough, she was!" he explained.
Wearables Affecting Relationships in the Future
Research is looking into how wearables can benefit couples in the future, possibly by showing them how to avoid conflicts and to help them connect.
Dr. Adela C. Timmons, an assistant professor in clinical and quantitative psychology at Florida International University, has been working on this and reports, "Wearable tech could potentially be used one day to understand how emotional states contribute to relationship functioning."
She added, "For example, wearables could warn or alert us to stress or negative mood states in ourselves and direct us to calm down." The devices could also let couples know it's time to take a break or perhaps meditate.
Obviously, if devices can already pick up things that accidentally warn of relationship-changing events, then it's not too far off to think they could pick up on signals of emotions. But Timmons reports that's still six or seven years out to get to that point, which is surprising.
It would seem that ability would be closer. A 2013 study showed that people in love have similar heart rhythms. So with our devices able to detect heart rates, why not be able to find that commonality and detect how strong it is?
Could wearables help with relationships even sooner than six or seven years? Is this a feature that you would want on a wearable? Tell us what you think. Also, read how how VO2 Max is being tracked more with wearables.