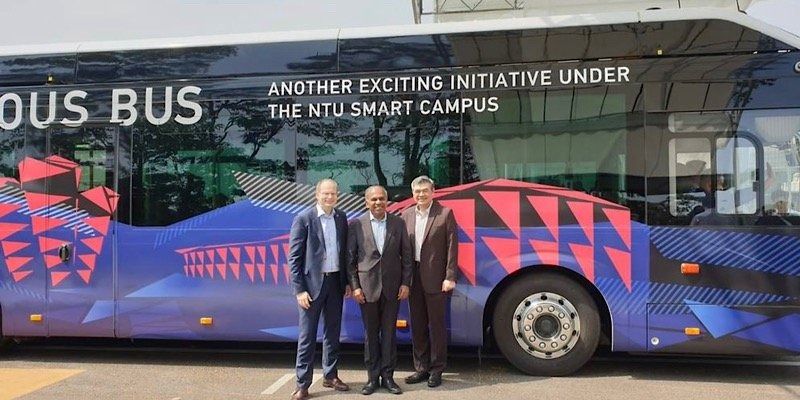 We continue to make more and more strides with autonomous vehicles, despite not having them available to us. Automotive and technology companies are finding other uses for autonomous vehicles before they reach the point of being available for individual sales.
One thing they are being used for is deliveries, a big business with online shopping. Autonomous vehicles are also being considered for public transportation. While the technology has been considered before with regards to ride-sharing, now Volvo is going to test a full-size driverless bus in Singapore.
Volvo's Autonomous Bus
Nanyang Technological University (NTU) and Volvo Buses are working together on a 12-meter (approximately 39 feet) autonomous electric bus. They believe the bus will be the world's first of its kind. They're working along with Land Transport Authority to conduct trials for fixed routes and scheduled services.
The Volvo 7900 Electric bus can carry approximately eighty passengers in its thirty-six eats. A zero-emissions vehicle, it requires eighty percent less energy than a diesel bus of the same size.
An artificial intelligence system manages numerous sensors and navigation controls, including light detection and ranging sensors, stereo-vision cameras to capture 3D images, and an advanced global navigation satellite system. The location accuracy is said to be close to one centimeter.
To allow for maximum safety and reliability, the AI system is "protected with industry-leading cybersecurity measures to prevent unwanted cyber intrusions," explained a news release.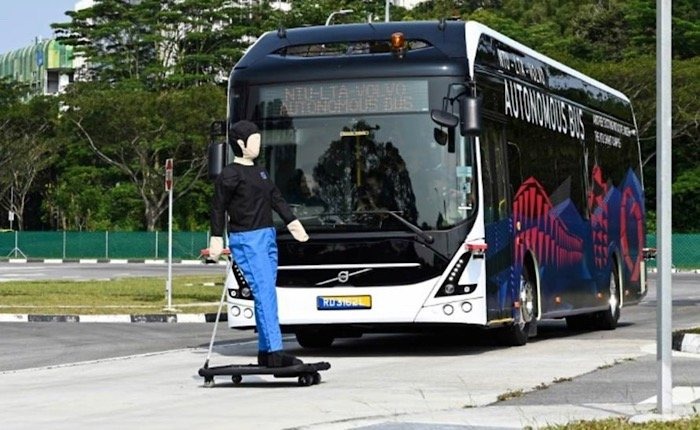 While the driverless bus has already gone through testing at the Centre of Excellence for Testing and Research of Autonomous vehicles at NTU, it will move on to begin testing around the school's campus before it is entrusted to outside roads.
In April a second bus will go through testing at a bus depot to further test its navigation skills. The roadworthiness of these buses will be helped by a transport operator who will play a "key role."
Håkan Agvenall, the president of Volvo Buses, said the electric driverless bus "represents a key milestone for the industry and is an important step towards our vision for a cleaner, safer, and smarter city."
The driverless bus project "not only involves cutting-edge science, technology, and AI, but also an excellent example of close partnership among academia, industry, and government agencies in translating basic research into products and services for the benefit of Singapore and beyond," said Professor Subra Suresh, NTU president."
The Future of Driverless Vehicles
We keep moving closer and closer to this technology while still steering clear of putting personal-use autonomous cars out on the roads. Clearly, society isn't ready for that, yet it's impossible to stop the technology that is continuing to find more uses.
Would you take a ride in a driverless bus? Would you rather do that than be on the road with personal-use autonomous cars? Let us know below in the comments.
Image Credit: Gwyneth Teo and Roslan Rahman via Channel News Asia
Subscribe to our newsletter!
Get the best of IoT Tech Trends delivered right to your inbox!