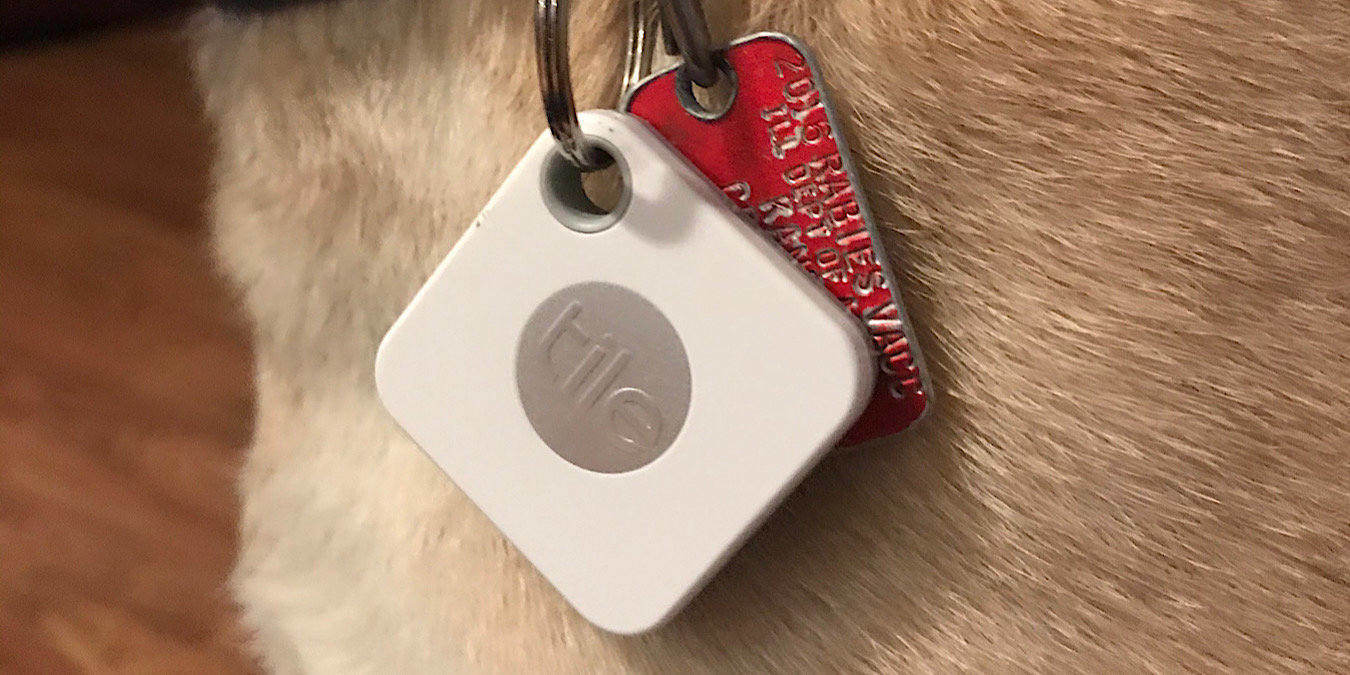 Two of Apple's features are at war with themselves in iOS 13, and it's taking a third-party seller to point it out to them. The company's need to show customers how focused they are on their privacy is hurting customers' ability to use third-party apps. While it doesn't pose problems for some apps, it particularly does for apps that rely on locating tracking.
Tile, maker of tiny devices that can keep track of your keys, wallet, luggage, pets, etc., testified in the United States Congress against Apple that its privacy-related feature in iOS 13 to not force phone-tracking on customers limits the whole function of Tile devices.
Congressional Antitrust Hearing
Starting with iOS 13, Apple only offers you choices when you sign up for a third-party app for it to only track you when you're using the app, or never track you at all. But there needs to be other options here, specifically for location-tracking devices.
Most importantly for something tracking your location, is you want it to track the location of your devices all the time, not just when you're using the apps for them. And Apple does provide you with that choice, as well as an option to ask you the next time you use the device.
However, these options aren't given to you when you first sign up for the device and are setting it up within its app. The only choices you are given is to never track and tracking only when you're using the app.
Once you set it up, however, to get it to always track, you have to go into the Settings app and save that separately. Additionally, Apple keeps asking you if you want to keep that setting. It forces notifications on you repeatedly, asking if you want the app to continue to always allow tracking.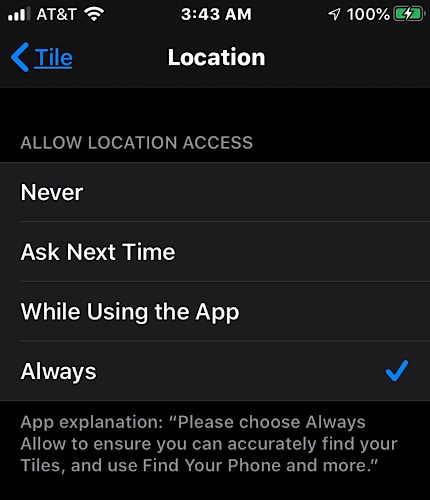 Last Friday there was a congressional hearing in antitrust, and several third-party vendors – including Tile, PopSockets, Sonos, Basecamp, and Tile — testified against the larger tech companies: Apple, Google, Facebook, and Amazon. The overall fight for these third-party vendors is the business policies of the larger tech companies that impact the policies of third-party vendors.
It's great that Apple wants to keep customer privacy as an important feature, but it shouldn't be hurting third third-party vendors in the process. While it's great not to force tracking on a customer for all apps, if they have bought a Tile location tracker, they want it to track them. There's no need to throw up that barrier and force them into finding that setting after the fact and to keep hitting them in the face with it.
It goes deeper than that as well. Not only are they preventing Tile's customers from using their devices to the fullest extent, but they also aren't even helping them sell the devices anymore. Once Apple implemented these changes in iOS 13, they also changed their "Fine My iPhone" app to just "Find My," allowing users to find devices as well. In the process, they stopped selling Tiles in Apple stores.
"Apple is acting as a gatekeeper to applications and technologies in a way that favors its own interests," said Kirsten Daru, VP and General Counsel of Tile. "You might be the best soccer team, but you're playing against a team that owns the stadium, the ball, and the league, and can change the rules when it wants."
In its own statement, Apple just continued to boast of protecting user privacy, stating, "Apple has not built a business model around knowing a customer's location or the location of their device," insisting that "users have come to rely on" Find My iPhone to find their lost devices since 2010.
Letting Customers Choose
But what Apple's legal team said isn't even true. Users have not come to rely on Find My iPhone to find their lost devices. They use that app to find their phones. Forcing the name change to simply "Find My" has not led users to immediately flock to that. If they're looking to track other items that aren't electronic, such as keys, wallets, backpacks, and pets, they look to the small tracking devices, and many times Tile.
I happen to have a few different brands of trackers. I've reviewed a few of them here and am working on another. I don't want it all to depend on my iPhone. I appreciate that it works in the reverse as well. I can use my phone to track my keys, but I can also use the Tile on my keys to find my phone.
Do you use tracking devices? Do you think Apple should keep limiting the use of tracking devices, or should they work together with them to create a better user experience? Let us know your thoughts in the comments below.
Subscribe to our newsletter!
Get the best of IoT Tech Trends delivered right to your inbox!