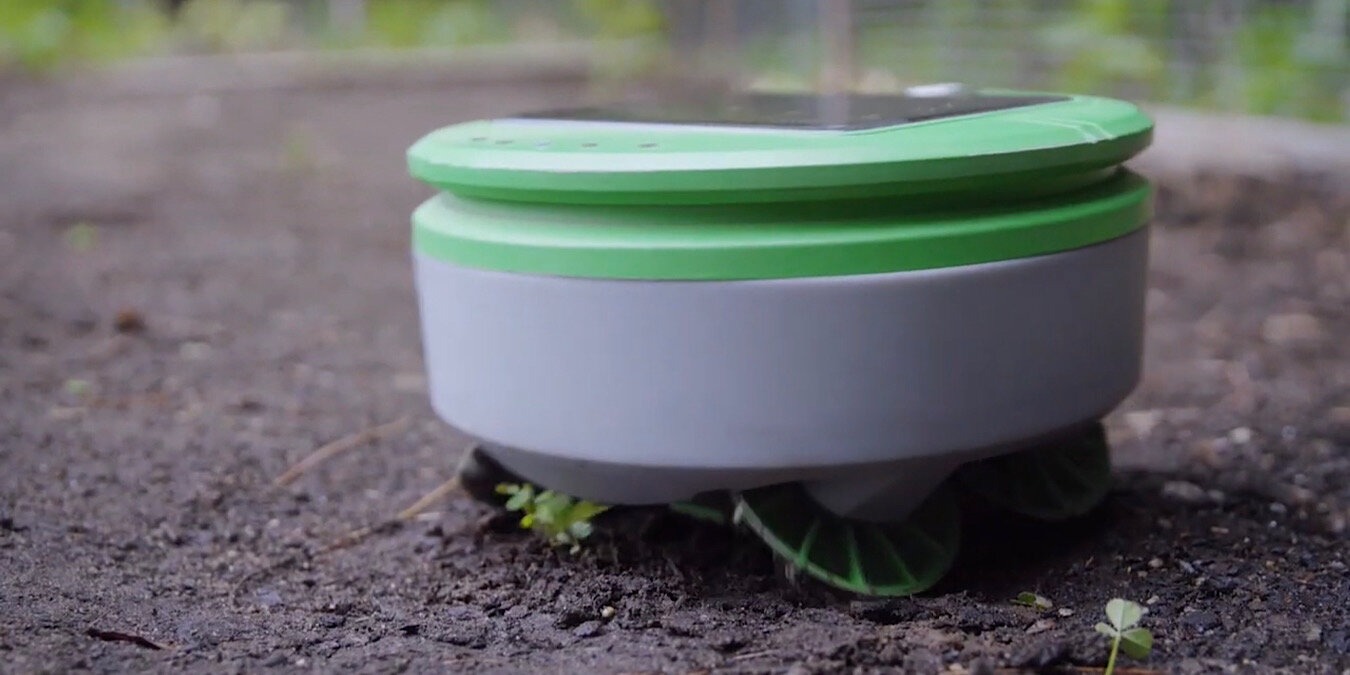 iRobot created an entire industry when it released its first Roomba, a robot vacuum. This expanded to wet-mop robot vacuums. Now the market is flooded with robot vacuums. The trend has now led to a gardening robot: Tertill.
The Birth of Tertill
People differ in their level of enjoyment when it comes to gardening. In those first days of spring, you're either marking the days off your calendar when you can get your gardening tools out of your shed, or you're staring at those tools with dread. For those who fall into the latter category, or perhaps just don't have the time, there's help available from Tertill, a gardening robot.
The Tertill has an impressive pedigree. Robotics engineer Joe Jones helped create the Roomba when he was employed by iRobot. He went on to cofound Franklin Robotics, the company that launched Tertill on Kickstarter in 2017.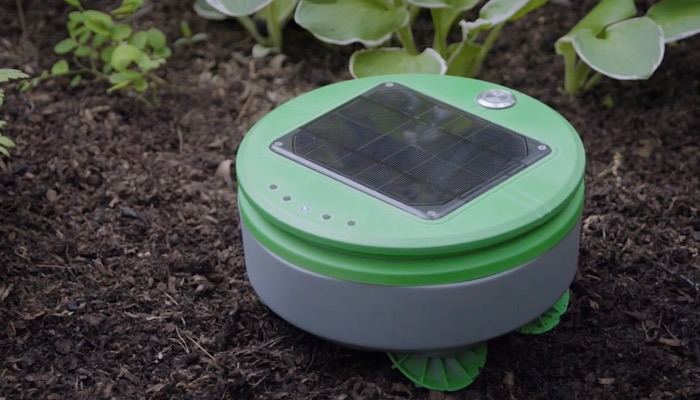 But that's not where the connection to Roomba ends. Helen Greiner cofounded iRobot Corp. and served as president and board chairman. She became the CEO of Franklin last September.
It's understandable that the company needed a little help. There was a 600 percent increase in sales of the Tertill last year. It's now getting an upgrade.
"This (uptick) aligns with current trends including home improvements and a desire to eat healthier in the face of the pandemic," Greiner says.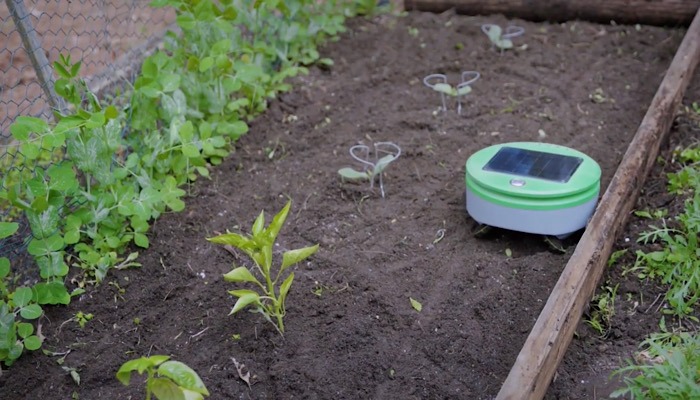 "Also, people are spending more time at home and have time to put in a garden. As people go back to work and start to vacation again, Tertill will be an even bigger help keeping the gardens well maintained."
Tertill, the Gardening Robot
The Tertill software update optimizes the device as a tool to maintain your garden. Improvements were made based on the feedback from customers as well as the company's own experiments.
Like the Roomba, Tertill can handle its tasks without too much human intervention. It doesn't need to be plugged in, as it runs on solar power from the sunshine in your garden. It stays out there, watching over your garden, weeding every day, while turning up the soil as it goes. An on-board weed whacker chops up any weeds it discovers, using capacitive sensing.
"Capacitive sensors generate a small electric field and then measure the changes in that field caused by nearby objects that are least slightly electrically conductive," said Greiner.
"In the case of smartphones and tablets, your finger creates detectable changes in the sensor's electric field. In Tertill's case, things like living plants, moist landscaping timbers, and wire fences are detected."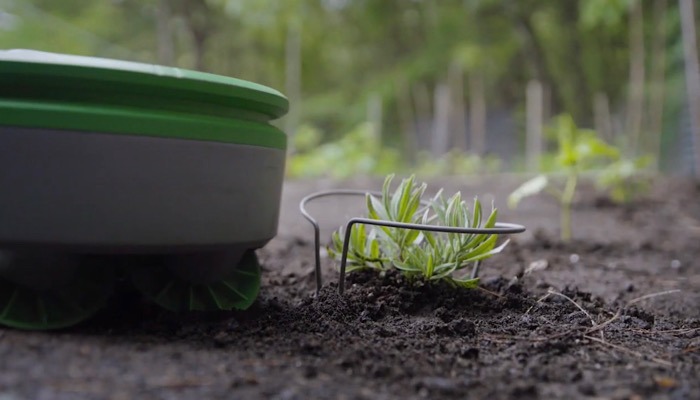 If you're concerned Tertill will destroy new seedlings, it ships with guards that can be placed around them to protect them. Additionally, sensors tell it to not destroy plants over four inches tall. Rabbits are always a problem in gardens, but Jones has seen bunnies scurry away when coming across the Tertill.
Greiner notes that there aren't any other gardening robots other than agricultural robots. But those cost thousands of dollars and often use chemical herbicides. The company's website claims Tertill is "proven as effective as hand-weeding by the Cornell School of Agriculture."
The base model of Tertill the gardening robot costs around $349. It ships with 10 plant guards and 10 row guards.
Check out these gadgets to handle your indoor gardening.
Image Credit: Tertill Overview
Subscribe to our newsletter!
Get the best of IoT Tech Trends delivered right to your inbox!