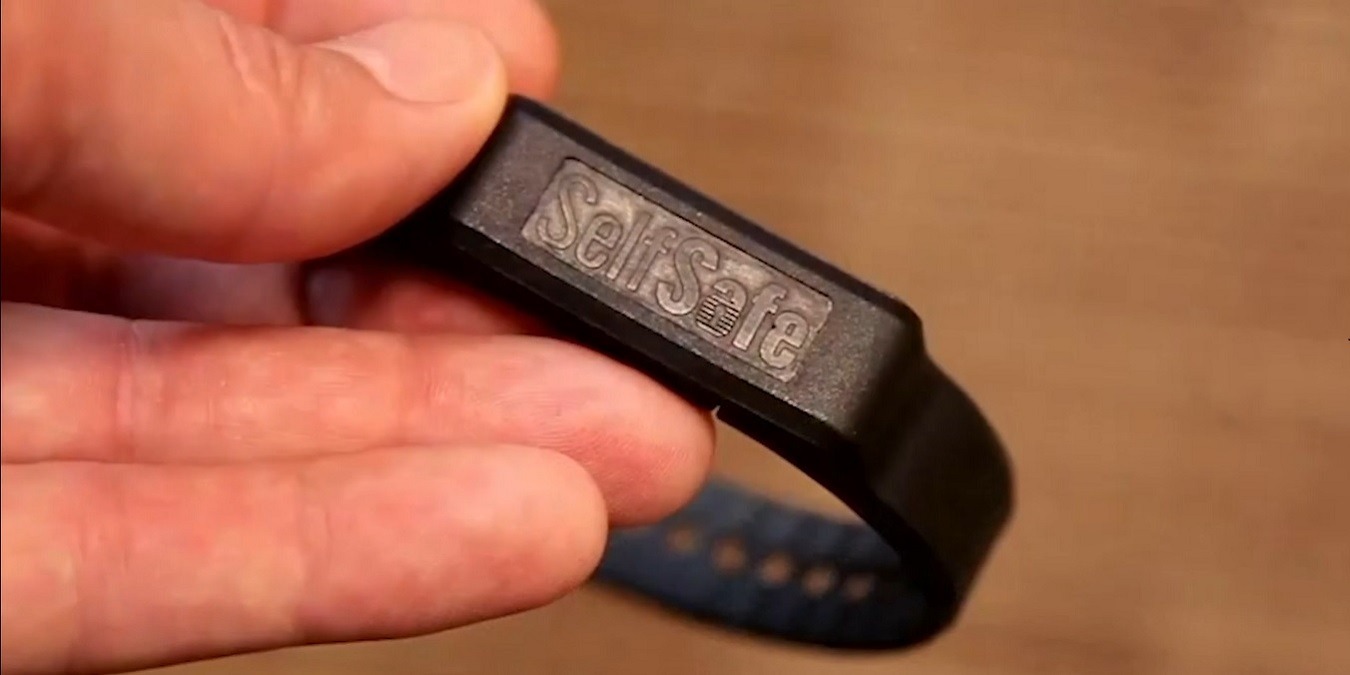 Imagine you're in a foreign country, lying on a comfortable chaise lounge on a beach. Your purse is snuck behind the armrests while you fall asleep. The moment you wake up, you find out that someone made away with your purse. In one fell swoop, you lose access to your passport, phone, credit cards, medications, immunizations records, and even emergency contact information.
Although such brazen incidents of theft don't happen to everyone, they're quite frequent. If you're the unfortunate victim, you'll be in a real spot, depending on the value of the items. Only if you had the photographs of all these important documents and stored them somewhere safe, like in the cloud, would you be saved. But more often than not, it can be tricky to find fast and reliable Internet while traveling to reach your documents in the cloud.
Emergency ID bracelets are a new category of smart wearables, which can provide insurance against theft or robberies and medical emergencies, such as someone experiencing chest difficulties while outside their home. During CES 2021, we spoke to Wayne Citron, founder of Illinois-based SelfSafe, which has pioneered a secure USB-based emergency ID bracelet that does not depend on Internet access to help restore your digital life. Available at a very low cost and for a lifetime purchase, this innovative product can secure your medical, personal and financial records on the go.
Why Do We Need an Emergency ID Bracelet?
The first obvious question we asked Wayne was why anyone would need to carry an emergency bracelet in the first place. Wouldn't a smartphone, smartwatch or any other wearable device provide the exact same backup? He clarified that most such apps and gadgets have been limited in their scope to healthcare use alone. While they give you a summary of your medical records, they weren't designed to address other aspects of your life which are impacted during an emergency.
Says Wayne: "To my knowledge, very few wearable devices currently are 'all-encompassing' in their applications during an emergency. By that, I mean financial, personal info such as passports, insurance data, and so forth. With SelfSafe, all this information is written out very concisely and clearly in the software. The flash drive we use has [a] very high level of encryption security, is water-resistant and durable. This makes it a very reliable emergency backup wearable." He mentioned that most emergency bracelets are very affordable, which is better for data recovery.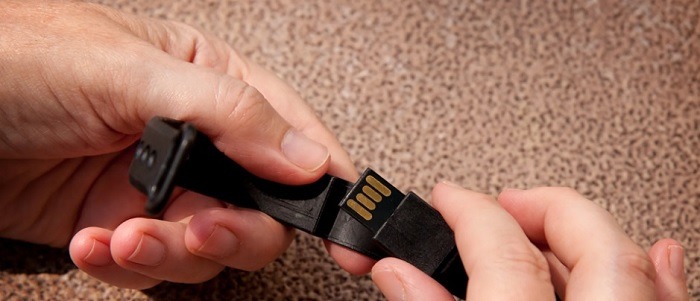 All the SelfSafe device really requires of you is to have access to any laptop or PC you can quickly find to latch onto its USB outlet. Once done, you enter a password to update or erase your data on the fly.
Wayne argues if your passport is stolen or missing abroad, all you need to do is access the SelfSafe folders and recover the passport page images and passport number. Such recovered data can then be used to contact the embassy of your country, and it may help expedite the reissuing of your passport since there are so many reliable and verifiable details.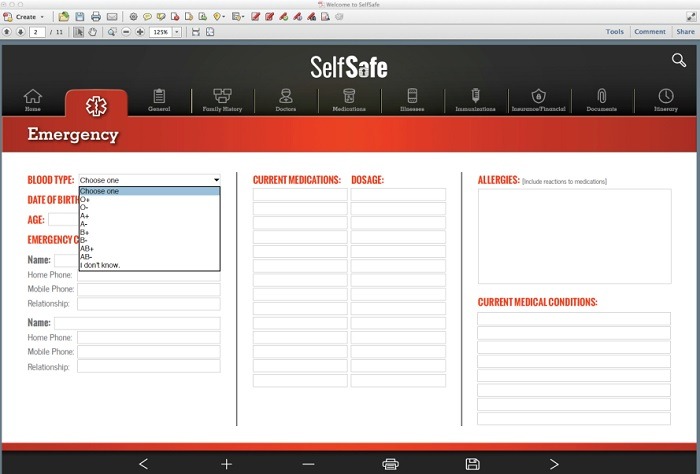 Wayne also gives an example of how a White House reporter friend of his recently went for a vacation to the Galapagos Islands with her family, only to have their personal belongings stuffed into various wallets for emergency access. They later reported that a strap-on emergency ID bracelet such as SelfSafe would have been more convenient while traveling.
How can these devices integrate with smart homes? Wayne mentions the example of ADT® Security Alarm Systems, a smart home security provider which protects the homes of their clients from attempted burglaries and robberies. It is possible that such smart home providers can offer a cheap emergency ID bracelet as a giveaway to protect the homeowners when they're outside.
There's an additional product use case among insurance companies. If the clients can save the photographs of all their valuables in an emergency bracelet folder, it's easier for them to claim insurance on the items that go missing in the event of a fire or major accident.
What If the Emergency ID Bracelet Is Stolen or Broken Into?
Quite naturally, our next concern was regarding what should one's response be when an emergency ID bracelet is lost or misplaced, or someone rips it open from your wrist. To this, Wayne agreed that such a situation can jeopardize the security of your information. But there is a U.S. government-approved 256-bit AES Cipher Block Chaining (CBC) mode encryption which the hacker has to decrypt first before he or she can access your sensitive information. "The odds of them getting into your sensitive information is extremely small," added Wayne.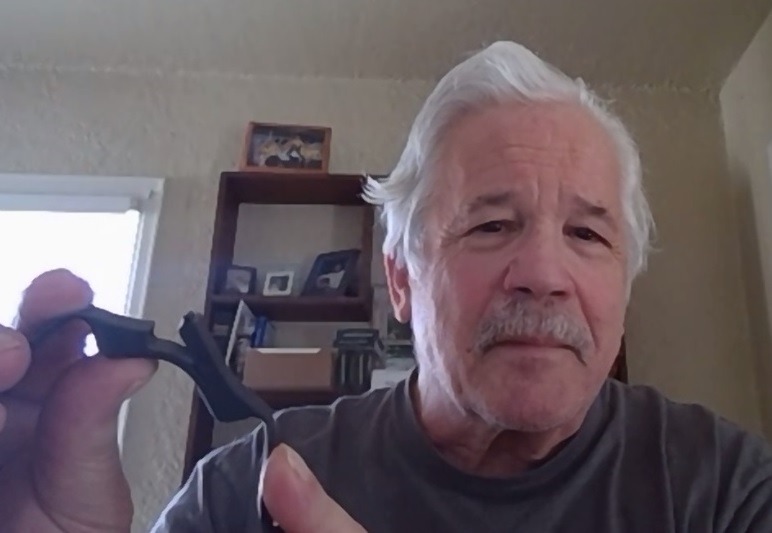 Wayne further insisted that if we had to evaluate the merit of emergency bracelets by these extreme scenarios, such as hostage situations, then no wearable or smart device would be considered safe enough. The most practical use cases of such devices are for people who remain outdoors for long periods of time: travelers, athletes, salespersons, commuters, and of course, people with medical emergencies.
Final Thoughts
If you thought you could easily carry your digital life in a smartphone or smartwatch, there are limits to their effectiveness. Even in this Internet of things age, having an offline backup to your real-world information on your wrist gives a whole new meaning and purpose to wearable devices. In the US, agencies such as FEMA recommend people prepare for emergencies by storing their important documents in a "removable flash drive." This makes these emergency ID bracelet solutions right on schedule.
While there are several emergency bracelets online which use data backup to the cloud, they may not be the best solutions. Rather, Wayne insists on "having a simple solution for a high-tech problem." We are inclined to believe an offline solution like SelfSafe would check off all the criteria of a successful smart wearable solution.
Subscribe to our newsletter!
Get the best of IoT Tech Trends delivered right to your inbox!