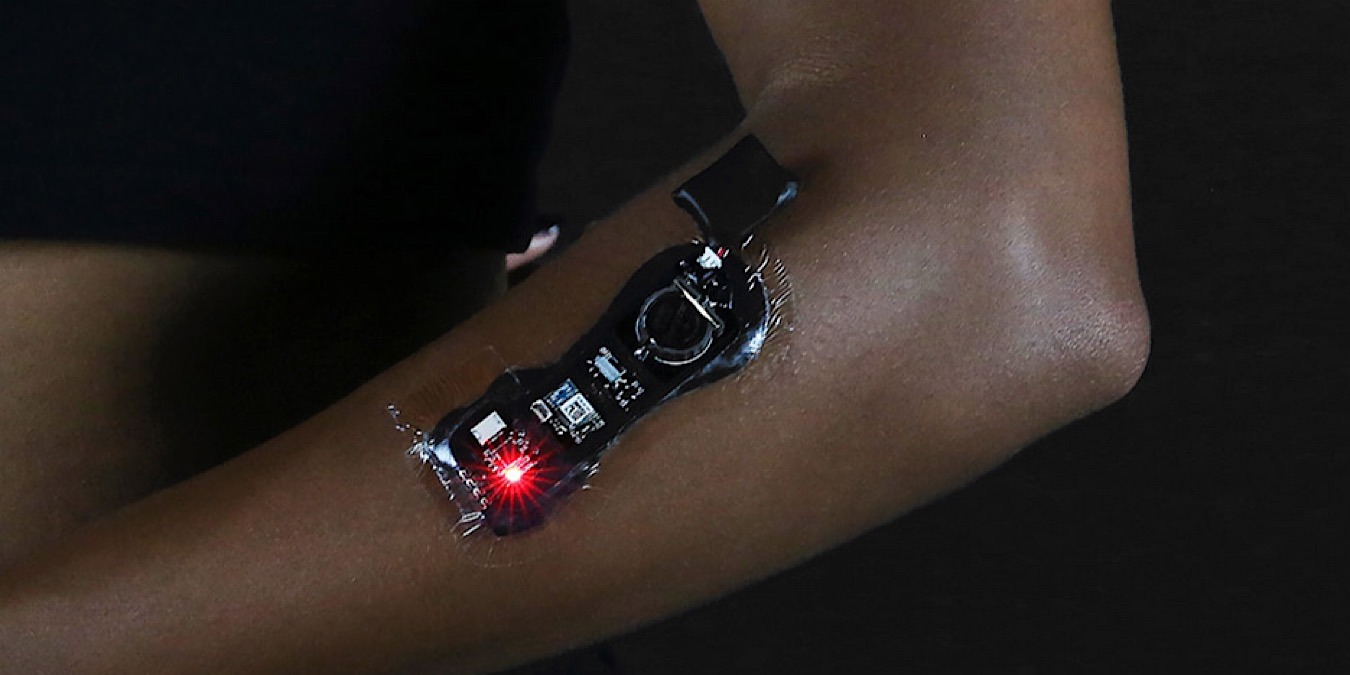 There's no denying that wearables have made a big splash on the Internet of things market, specifically smart watches, smart glasses, and even fitness devices.
But researchers are completely redefining what we think of wearable tech. It's not just an accessory but part of the body. They are designing devices that can stick to the skin like plaster, making the wearer look half android.
Skin Wearables
Engineers from the Soft Machines Lab and Morphing Matter Lab at Carnegie Mellon University have developed this new technology they are calling ElectroDermis. It allows devices for just about any purpose, such as medical, fitness, or lifestyle, to be applied directly to the skin.
Instead of thinking of the devices as something that you toss on when you need them, having them be an obvious accessory, the ElectroDermis isn't like an accessory and is more just a part of the body. It's not even an appendage, but more like a layer to an appendage.
But, for ElectroDermis to be like an appendage layer, the engineers, led by Eric Markvicka and Guanyun Wang, need to find a way to keep them flexible, similar to engineers at the University of Tokyo who designed a sensor disguised as a temporary tattoo.
However, the ElectroDermis engineers want to make their device more complicated than just a sensor. They want theirs to include components for signal processing, wireless communication, and power.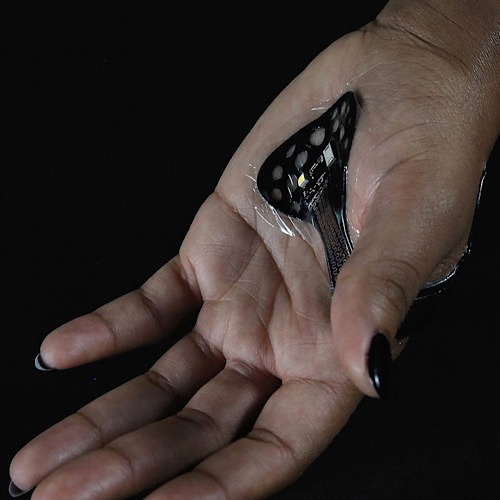 What they came up were devices that can be created in less than an hour that have hard electronic chips but are anchored at points of the body with flexible copper wiring joining them together, making circuits.
Copper sheets were cut in a wavy shape to allow them to bend more easily to act as the wiring in the skin device. The options that have been developed so far fit over knees, elbows, and hands.
The softer circuits are inserted between a stretch fabric and a medical-grade adhesive film. This allows the device to stick to the body and not slip. The adhesive can be replaced, allowing the devices to be reusable and last on the body for hours or even days.
Suggestions for the use of these patch-like devices include vital-sign monitoring, fitness trackers, food intake measuring, or some type of smart bandage.
Devices of the Future?
While these ElectroDermis devices resemble something we'd seen in a futuristic movie, maybe they aren't that too far-fetched. It would be an easy sell in this market to produce monitors for all sorts of reasons that could just be applied naturally to your skin, even to the extent they could be hidden beneath clothes.
What do you think of ElectroDermis? Is this a wearable technology you could get into, something you could apply to your skin? Tell us your thoughts in the comments.
Image Credit: Dezeen
Subscribe to our newsletter!
Get the best of IoT Tech Trends delivered right to your inbox!