We've already learned throughout this site how the Internet of Things can envelop many different objects, things we'd never think would be connected some day. One space we may not have imagined IoT is in personal watercraft. Electric trucking company Nikola Motors has developed the all-electric Nikola Wav.
Nikola Wav
The trucking company has introduced the Nikola Wav, a watercraft that resembles a jet-ski that was inspired by the design of superbikes.
Nikola Motors CEO Trevor Milton referred to the company's newest design as the "future of watercraft." The all-electric sit-down vessel includes a 12-inch waterproof 4K display on its dashboard, as well as LED lights and cruise control.
The Nikola Wav debuted next to an all-electric off-road vehicle and two electric big rigs at an event in Arizona.
"This watercraft defies the norm and creates a new standard," explained the vice president of Nikola's powersports division, Jordan Darling. A new adaptable battery architecture will power the Nikola Wav.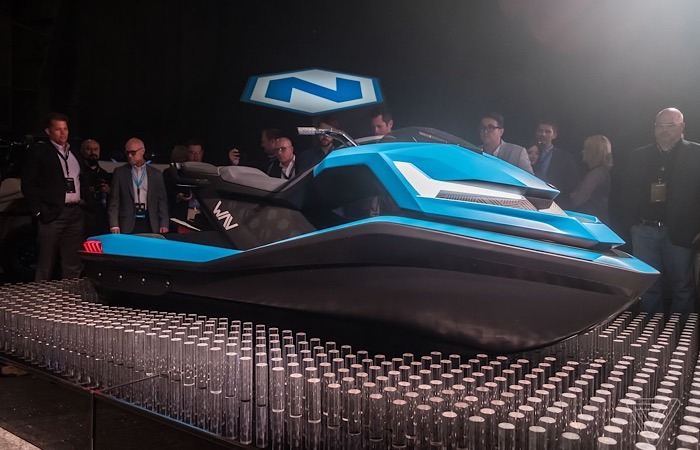 Next up, the company will work on a smaller, stand-up version of the Wav. But before that, they're taking orders for when the Wav rolls out next year, despite pricing and specific specs having not been announced.
This isn't an entirely new concept, but prior ideas never left development. Nikola took over the idea after an acquisition in 2017. It helped them expand their "powersports" division, adding to their all-electric off-road four-wheelers. This led to their other announcement at the Arizona event of a four-wheeled electric off-roader, the NZT.
While the Wave and NZT will be the first two vehicles in the consumer space, Nikola primarily creates hydrogen and battery-powered electric big rigs. Anheuser Busch is their biggest customer.
Watercraft Comes to IoT
The Nikola Wav may just prove there are no limitations for IoT. If we can bring it to small personal vessels on the waterways, it seems there aren't many places IoT can't go. While a 4K display and LED lights aren't revolutionary on land, they are in personal watercraft, and if the vessel can incorporate those features, there's no telling what it could include next.
Are you a boater? Can you see taking the Nikola Wav out for a spin? Chime in to the comments and tell us what you think.
Image Credit: Nikola Motors and Sean O'Kane via The Verge