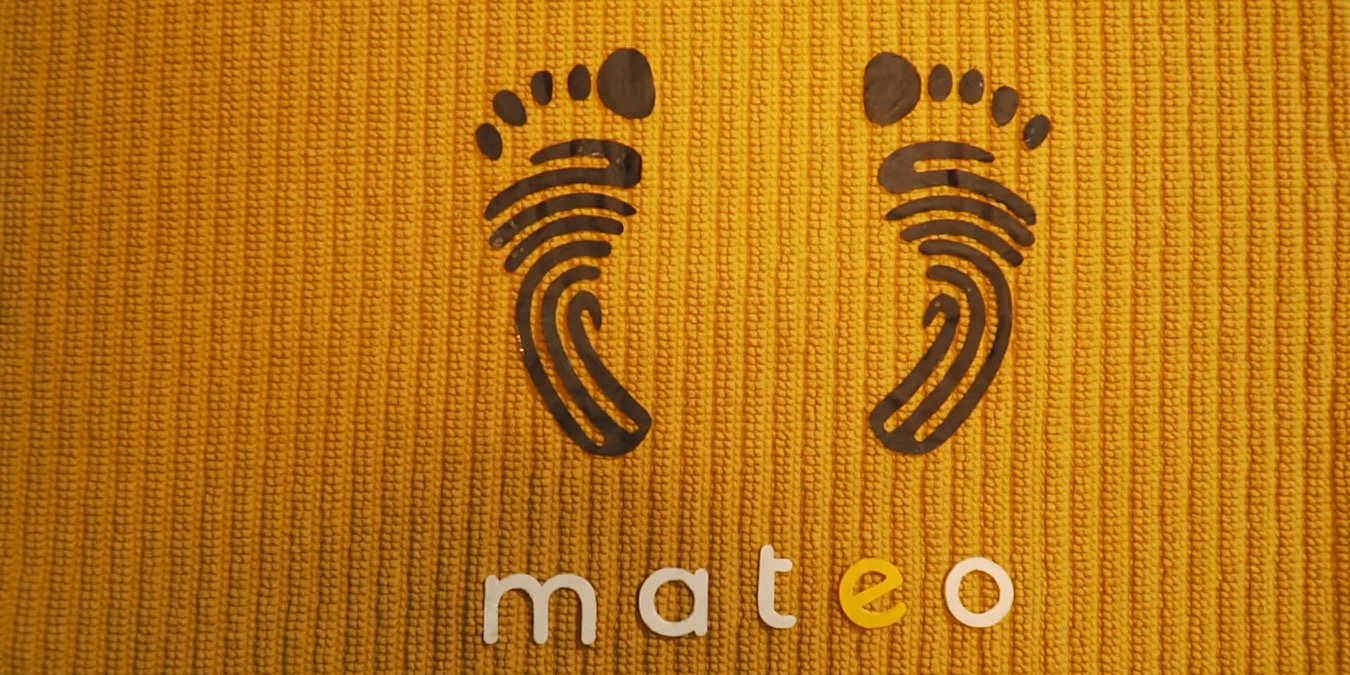 Many of us set a New Year's resolution to either lose weight or just get healthier in general. But it's still in the early days of that promise to ourselves, so looking at the number on the scale isn't a pleasant thing – especially first thing in the morning. Even still, we know we have to monitor our bodies' progress.
That's what will make a new product introduced at Consumer Electronics Show (CES) 2020 very welcome. You don't have to see your current weight when you step on the Mateo Smart Bathroom Mat. It looks like a regular mat without a digital display. You won't know your weight until you check your smartphone.
Mateo Smart Bathroom Mat
The Mateo Smart Bathroom Mat takes your standard connected bathroom scale to the next level. While there are many bathroom scales that integrate with smartphones, this goes a step further, making it not a cold electronic gadget but a warm mat for your feet that keeps the harsh realities of your weight a secret until you need and want to know.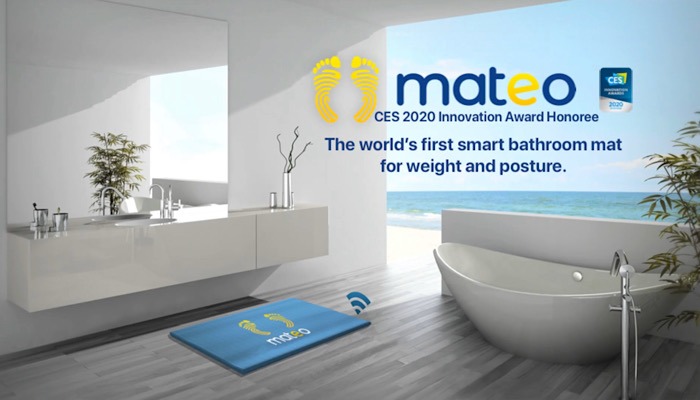 This mat encourages people to keep monitoring their weight even though they may not be seeing the progress they would like to just yet. It records the user's body metrics every time they step out of the shower and onto the mat to dry their feet but keeps that information secret while looking great in the process.
With a patent pending on the technology, the Mateo Smart Bathroom Mat is constructed of an interchangeable cover that surrounds the electronics that keep a handle on analyzing the bodies of its users and connects to smartphones via Bluetooth or Wi-Fi. Each user is recognized by the 7000 dot-pressure mapping technology, and their body metrics are delivered to the smartphone app that keeps a history of the user and also offers dietary and exercise recommendations.
"Many people have complicated feelings about knowing their weight. They know it is an important metric to track but don't want to start their day frustrated over even slight weight gains and would rather lose the data point than step on the scale," explains Mateo CEO Lenny Dahan.
Many body metrics are recorded through the Mateo bath mat, including weight; muscle, bone, and fat mass; hydration; pressure footprint; balance; and posture. Along with the dietary and exercise recommendations, the app can also make recommendations for exercises to improve insoles and posture.
Neither the mat nor the app sends this data through the public Internet, and they follow strict protocols to keep the data secure. There are two separate power options for the mat. One mat will come with two slots, with each holding three AAA batteries, while the other will have two 5000 mAh batteries, with each having a battery life of six months.
Availability
The Mateo Smart Bathroom Mat was rewarded as a CES 2020 Innovation Awards Honoree in the Health & Wellness Category. If you're interested in getting one of your own, Mateo is launching a crowdfunding campaign next month. For $179, you'll get two interchangeable covers and one device.
Will you be looking into the crowdfunding campaign, or are you going to wait until the Mateo Smart Bathroom Mat is readily available at stores? Let us know in a comment below.
Image Credit: YouTube
Subscribe to our newsletter!
Get the best of IoT Tech Trends delivered right to your inbox!