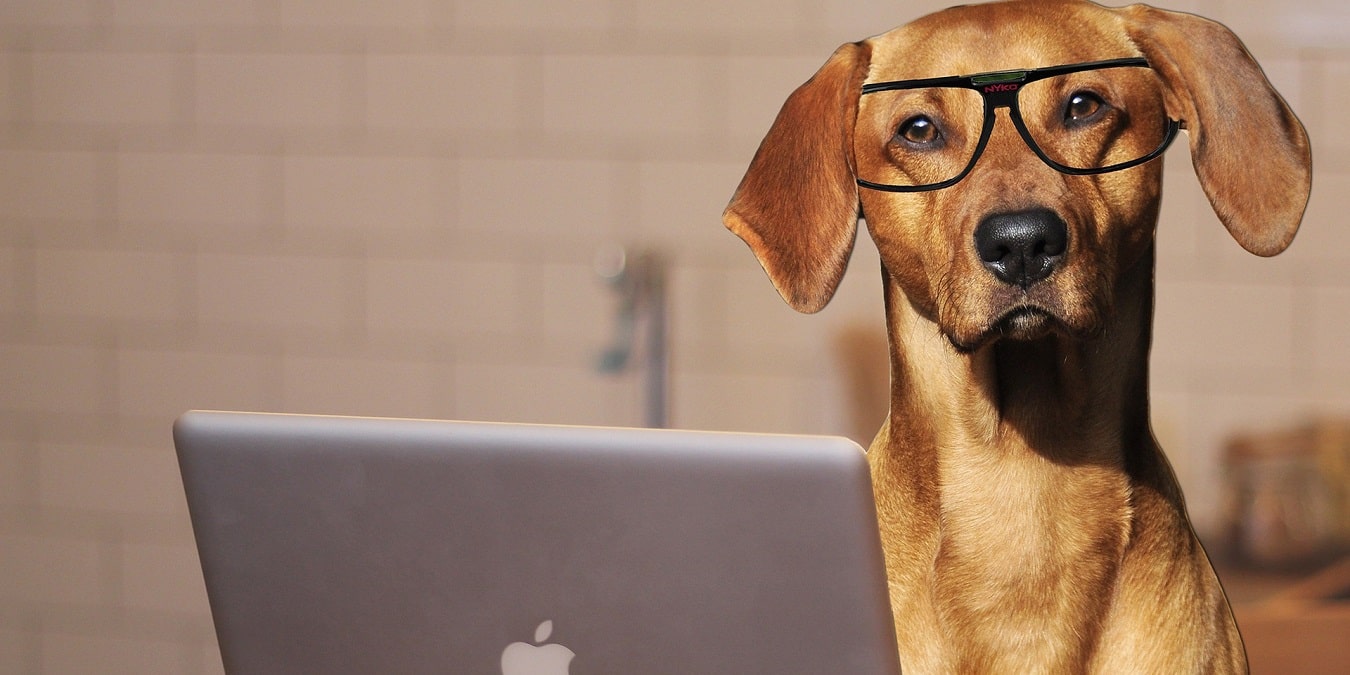 Smart devices are making life easier, but many new IoT devices seem frivolous. For example, Internet-connected facilities for pets might seem to many to be over-indulgent. These pet gadgets might not make it to the top of everyone's list of life's essentials, but the IoT for pets sector is booming because it does address serious problems.
People's living arrangements change all the time. Suddenly, a family-owned pet becomes the responsibility of only one person, a career move creates a long commute, or a sick friend leaves you a pet to look after. For many reasons, pets find themselves home alone and that presents problems for creatures that can't reach the door handle or operate a gas hob.
Pet IoT Devices
A slew of pet entertainment devices has now come on the market. Chief among these is the Furbo dog cam. This enables you to watch your dog through a webcam that transmits to an app on your smartphone. It is a two-way communication device that detects barking and notifies you, and
it enables you to talk to your dog as well. The gadget is also a dog snack dispenser that you can trigger at will through the app. Celebrity owners of this device include Jennifer Lopez and Ellen DeGeneres.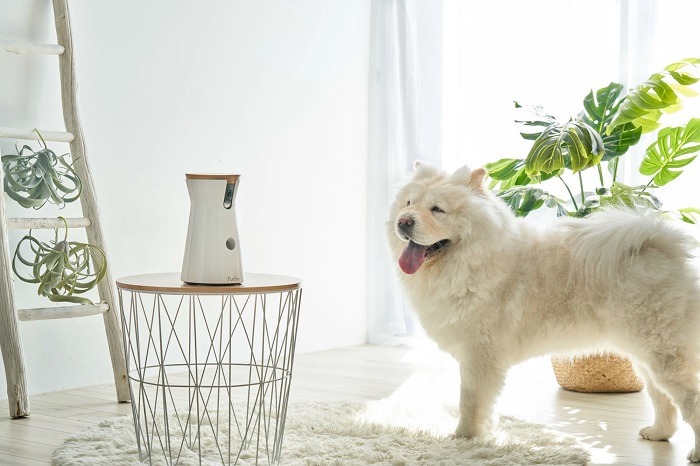 The Petcube Play Pet Camera also has a webcam, but this one includes night vision. It also has two-way sound communication so you can talk to your pet. All communications with the cam are effected via a smartphone app.
The app enables you to operate a laser on the unit in order to entertain your cat. Moshow the Rapper and Harry Potter star Emma Watson each have one of these at home.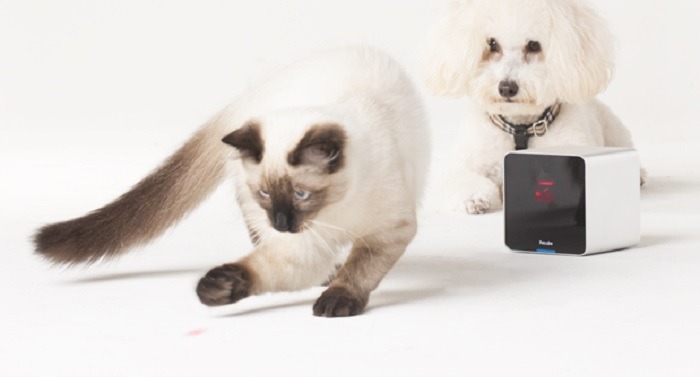 PetChatz Digital Daycare is a digital phone that your dog can activate with a paw push button to connect to you via an app on your smartphone. You can also use it to call your dog at home. The unit will also dispense treats, emit pleasant smells to soothe your dog and play its favorite shows on your TV via Alexa.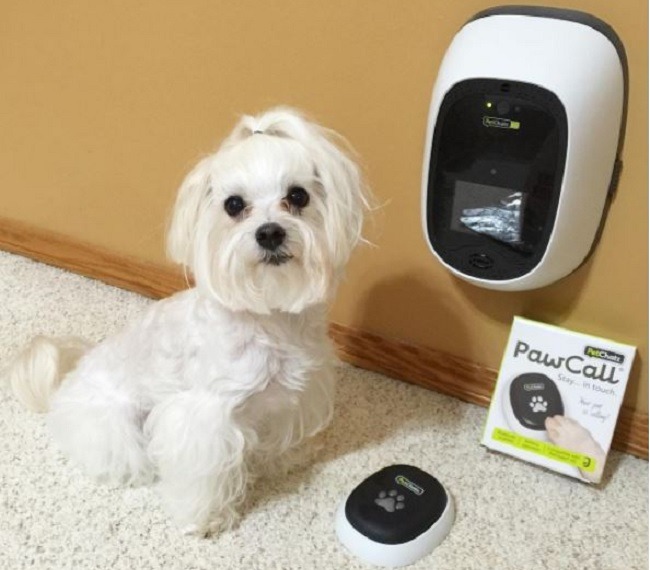 These gadgets are expensive, but they are selling well. If you don't have a pet, you probably don't understand why anyone would make such indulgent purchases a priority. However, those who have dogs and have to leave their pets at home when they go to work understand the need for these IoT devices.
Some owners have been coming up with solutions to the problems caused by home-alone dogs. They get used to cleaning up dog dirt from the kitchen floor when they get home and leave a bowl of treats for snacks – which often get scattered all over the house.
Another solution is to shut the dogs in a cage all day. Other owners go in the opposite direction and provide dog toys around the house and leave the TV on all day to try to soothe the neglected pet and keep them from ripping up the furniture.
IoT is an improvement of these makeshift efforts to resolve the problem of abandoned pets.
Other devices try to deal with one of the symptoms of pet loneliness – bolting. For example, Whistle Go/Health & Location Tracker for Pets is a smart GPS system that can locate your pet anywhere in the country if it runs off. Boundaries can be set so that you get notified by email or SMS if your pet wanders beyond a defined radius. The gadget will also give you activity reports for your dog, comparing its activity to the average pet of its size and age.
The Market for Pet IoT
These IoT devices are still finding a market. so they are experimental and expensive. As with any innovative product, when sales expand, economies of scale kick in and make luxury products accessible to all. IoT for pets seems a little ridiculous right now, but with lower pricing, they will eventually become mainstream.
Subscribe to our newsletter!
Get the best of IoT Tech Trends delivered right to your inbox!