What do Estonia, Seoul, Norway, and Nevada have in common? Not much actually, except they're just a few of the places working on incorporating blockchain technology into smart cities. Smart city blockchains are taking off for the same reason they're big in other IoT areas: they can keep messy data organized, manage decentralized systems, and enable trust between nodes, whether those nodes are sensors or humans.
Wrangling the overwhelming amount of machine- and human-generated data is just one use case, though: some cities also see blockchains as a potential avenue towards empowering and connecting citizens and communities in some surprising ways.
Seoul: blockchain IDs, labor contracts, and rewards
South Korea is one of the most connected countries in the world and is only outranked by China and the U.S for blockchain patents, so it's not exactly surprising that Seoul is working hard on blockchain-based citizen services, including: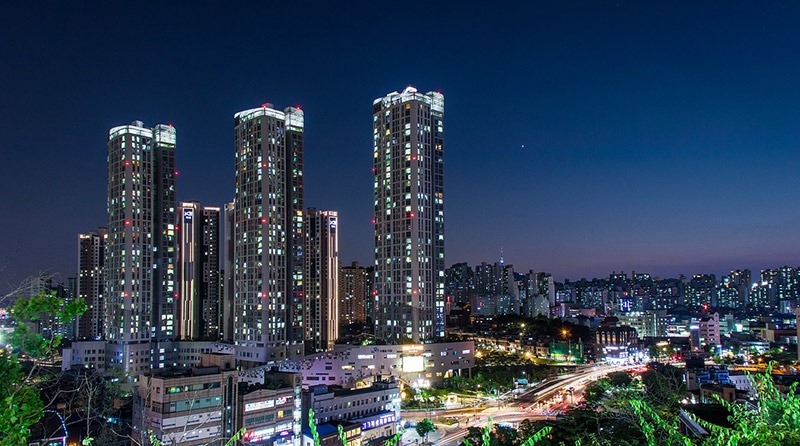 S-coin: A blockchain "points" system that rewards citizens for doing things like paying taxes and helping improve civic life.
A workers' rights program: A blockchain-based system that makes it easier for employers and employees to sign contracts, track their time, record their work history, and register for social services.
Seoul citizen card: Residents of Seoul already have ID cards, but they will now use blockchains to help citizens access public services more easily.
Other services, including used car sales, issuing documents, keeping medical records, and more.
A lot of Seoul's projects are targeting red-tape reduction. By recording the data on a blockchain, they can get information and make decisions much more quickly and with a lower error rate. Putting IoT and other physical assets on blockchains has been discussed (Korea Telecom is doing it, and the IoT blockchain startup IOTA is Korean), but ID and documents are the first real steps the city is making.
Estonia: blockchain records, administrative services, and cybersecurity
If you're at all interested in government blockchain initiatives, you've probably heard that Estonia is putting a lot of governmental services on the blockchain, which they claim saves them 800 years annually. Yes, it's a country and not a city, but with a total population of 1.5 million, it wouldn't even rank in the top 100 world cities, so it can squeeze in here.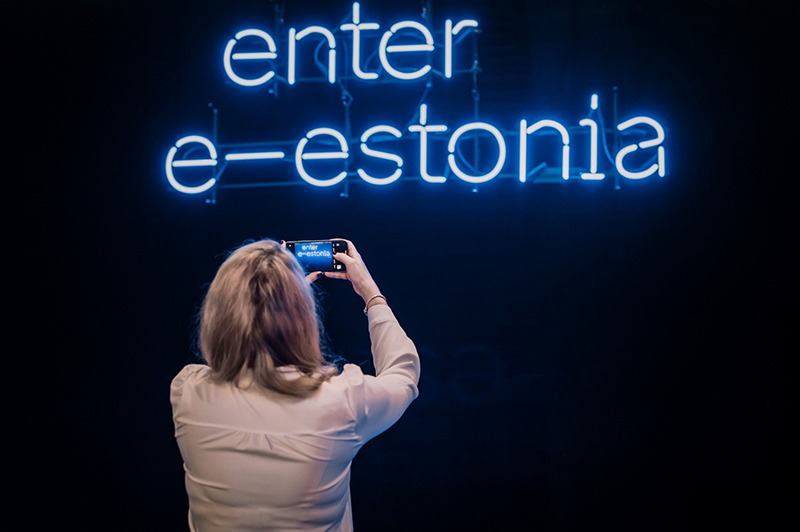 Health records: Estonia's blockchain-based health records system allows citizens to view their medical care history whenever they like. Not only that, but you can also see if anyone else has logged in and viewed it.
e-Residency: Estonia's e-Residency program allows anyone to run a business out of Estonia by accessing Estonia's suite of partially blockchain-based public services. They can connect their ID to Ethereum addresses, cryptographically verify documents with notaries, make investments, and more.
Cybersecurity: Estonia's KSI blockchain was a direct response to cyberattacks they experienced in 2007. This technology now ensures that government data and records can't be anonymously manipulated.

Estonia's blockchain projects are all about making services more available, secure, and transparent — so much so that they can be used by people who don't even live in the country. Their health records system might also be a good model for future smart city data handling: accessible to the people who own it and are authorized to access it, but the owners will be able to keep track of what happens to the data, even if a government official is snooping around on it. The convenience-privacy tradeoff doesn't have to be as large as it currently is.
Norway and Nevada: fully-decentralized city planning
Here's where things start to get a little odd: Liberstad is a tiny private proto-town in Norway and the as-of-yet unnamed blockchain city in Nevada is still very much in the planning stages. They share a common goal, though: create cities that run themselves with as little bureaucracy as possible using blockchain technology, automation, and IoT. This vision may end up being more feasible for them than some existing cities, as they don't have to deal with connecting a patchwork of incompatible systems.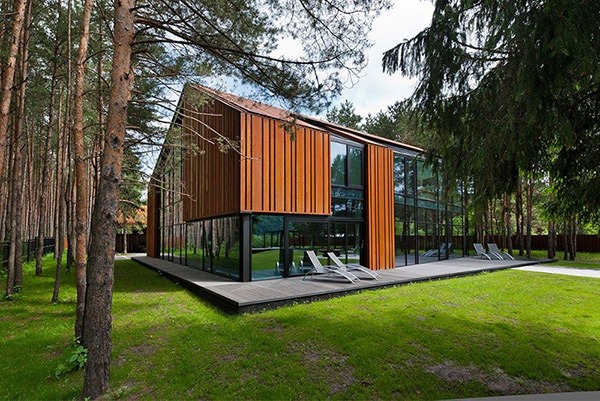 Liberstad's City-Chain smart city platform is how the plot of Norwegian farmland plans to organize itself as it grows into a city that embraces a minimal-government/maximal-freedom ideal. The blockchain network enables secure and private identities, communications, contracts, transactions, registrations, insurance, and more, and, if successful in Liberstad, could be brought to other cities as well. It's currently a work in progress, but that hasn't hurt its popularity: all currently available land has already been bought (with cryptocurrency, of course).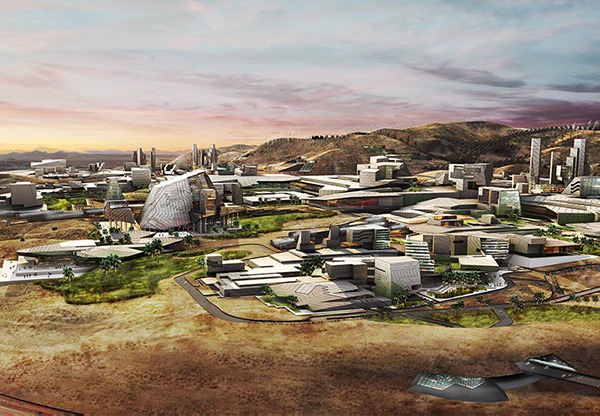 Nevada's city is still basically a piece of desert, but the same general idea applies. Starting with a bundle of land near Sparks, Nevada (near Tesla's gigafactory as well as Apple and Google locations), crypto-millionaire Jeffrey Berns is planning to build a smart city focused on technological innovation and decentralized governance, most likely with blockchain-based IoT networks that can facilitate everything from land-rights transfers to ride-sharing.
Other applications
Estonia is a country, Seoul is a city, Liberstad (Norway) is a farm working on being a town, and the blockchain city in Nevada doesn't even exist yet, so blockchain tech is clearly catching on at a lot of different levels. Cities like Dubai, Melaka Straits City, Tel Aviv, Innova/Wanxiang, and many more are all aiming to use the tech as part of their cities in some capacity, and there's no shortage of ideas that haven't quite hit the drawing board yet.
Ride-hailing/food delivery apps without middlemen, automatic microgrids that can buy and sell energy locally, simpler permitting and urban planning, more connected neighborhoods, city services that can easily talk to each other and to you – the sky is the limit, especially as more autonomous machines enter the mix. Blockchains aren't a universal solution to everything cities need, but chances are good that in the future they'll be standard in many of our urban systems.
Image credits: Tom Wiscombe Architecture, City Chain, Liberstad, Max Pixel, E-Estonia
Subscribe to our newsletter!
Get the best of IoT Tech Trends delivered right to your inbox!