3D-printed homes have existed for a few years, but for the first time, one of them has shown up for sale in a real estate listing. The real estate website proudly labels it the "world's first 3D-printed home for sale."
What Are 3D-Printed Homes?
3D-printed homes are exactly what they sound like – the components are printed using a 3D printer. While we tend to think of items at home we could have fun duplicating with a 3D printer, they are actually a boon to industry.
I've even had crowns put on my teeth that were created with a 3D printer.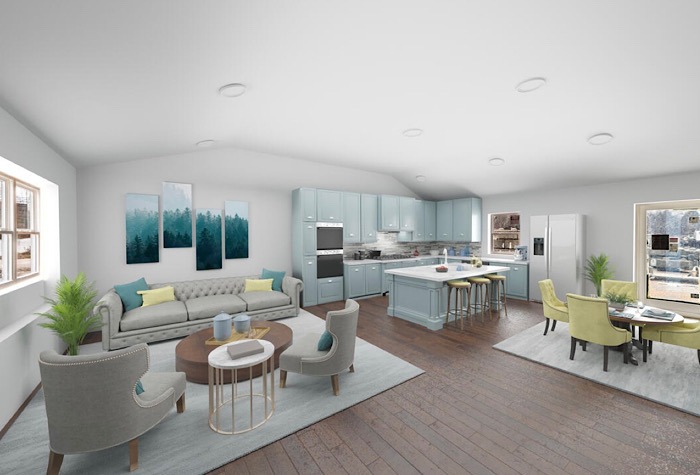 A 3D-printed home saves on build time and also eliminates the need for so many human workers, meaning less payroll and more safety.
They aren't unlike the Sears Roebuck homes. These were manufactured off site, then erected on site, in the first half of the last century. They were located in the midwest and eastern states.
3D-Printed House for Sale
A 3D-printed home that popped up for sale on the real estate listing site Zillow received a certificate of occupancy in 2018, but oddly, the listing also states it was completed in 2021.
The home is listed for $300,000, which seems like a steal considering it's located in Riverhead, New York. Like the Sears homes, most 3D-printed homes are constructed in a warehouse, then reassembled on site; however, this particular home was actually constructed on site. Autonomous robotic construction systems (ARCS) were also used in the building of the home.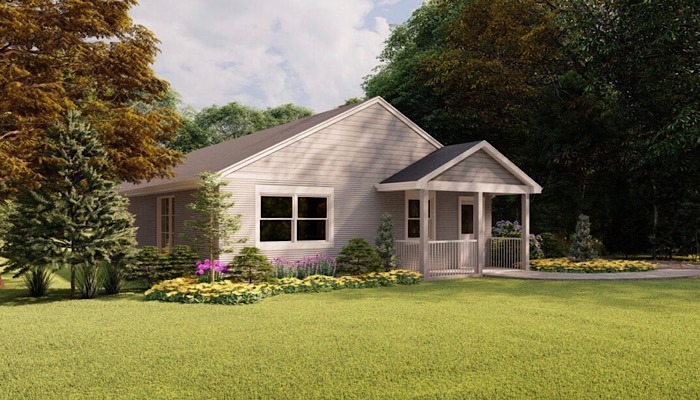 This house is also separated from others that are 3D-printed in that it's somewhat larger. It's listed as 1,400 square feet and has three bedrooms, two baths, and a detached two-car garage.
The builder, SQ4D Inc., claims the concrete used is twice as strong as the industry standard. The outside top half makes it appear to be a traditionally built home, with a shingle roof and siding. Yet, it also has the signs of being 3D-printed – horizontal layers on the exterior walls from the concrete drying as it was built.
The Future of 3D-Printed Homes
The question this listing leaves is what the future is for this technology? Will we continue to see more 3D-printed homes on the market? Or will they become a novelty, much like the Sears Roebuck's homes?
The answer may come from the buyers of this 3D-printed home. Will it be just like living in any other home? Will the novelty wear off?
If you're interested in 3D technology builds, read on to learn how Amazon trained its delivery robots by creating 3D models of suburbs.
Image Credit: Square Foot Photography