We're inching closer and closer. While we still don't have autonomous cars in the marketplace, auto manufacturers are being to incorporate the features into their next-generation vehicles. While Tesla announced last week that Autopilot will be on their electric cars ordered online, General Motors had their own announcement. "Super Cruise," their similar hands-free system, will be added to the 2020 Cadillac CT5 sedan.
Super Cruise on the Cadillac CT 5
Super Cruise, while keeping right in line with nomenclature that we would expect from Cadillac, works a lot like Autopilot from Tesla. It guides the car with sensors, cameras, and GPS to guide the car along the road, but at this time it only works with certain highways in the United States and Canada, roads that the computer knows.
However, it goes one better than Autopilot in that drivers don't have to keep their hands on the wheel, that is if they're brave enough to trust it. A small camera stays trained on the driver and notifies them when they need to get back into driving mode.
The autonomous self-driving feature in cars is rated on a scale of 0 to 5, with 5 being a fully self-driving vehicle. As mentioned earlier, that's not available quite yet, but we're inching closer to that. Super Cruise and Autopilot offer Level 2 and 3 with regards to autonomy, meaning a mix of human and computer driving.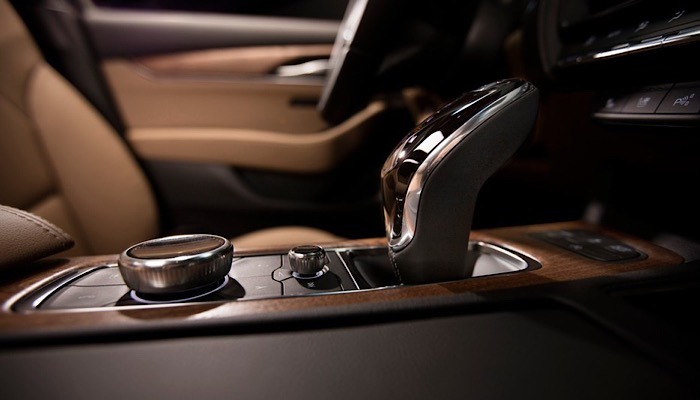 General Motors will include the Super Cruise feature in the 2020 CT5 Cadillac sedan, offering drivers hands-free driving assistance when the environment allows it. Currently, there are 130,000 miles of highways that have been mapped out for use with the feature.
Previously, the feature was only available on the Cadillac CT6 luxury sedan, but now it will be available on the CT5 as well as on routes that Cadillac has programmed into the computers.
The Cadillac CT5 will also feature a 10-inch screen up front and advanced driver assistance features including automatic braking, advanced cruise control, parking assistance, and a rear camera mirror with HD live video.
Cadillac CT5 Availability
The CT5 sedan will be at the New York Auto Show this week. Price is not known at this time, but the Cadillac CTS will start around $46,000. This car is expected to carry a price tag that is close to the same.
Will you be interested in buying a Cadillac CT5 for its autonomous Super Cruise feature? Or does such a thing still concern you? Drop your thoughts and concerns in the comments section below.
Image Credit: Cadillac via Mashable and Public domain