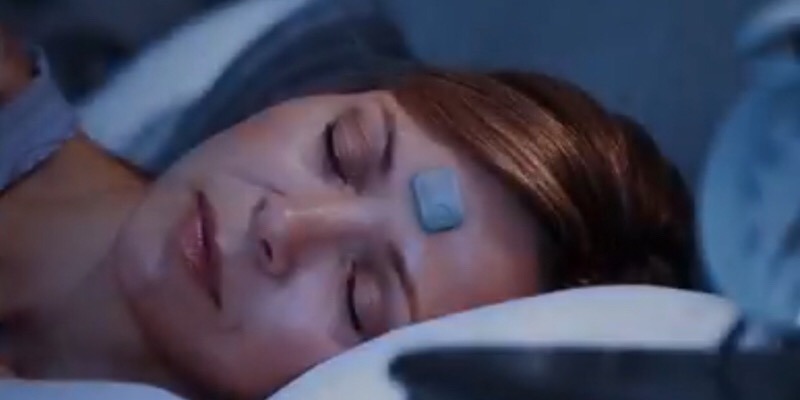 There are many devices and apps that are designed to give you a better sleep, even if you go to the extreme and get a C-PAP machine to help you with your sleep apnea. The Beddr SleepTuner gives you an option to diagnose what the problem is. By just placing a small sensor on your head when you're sleeping, it will help you diagnose the problem to address it with a C-PAP machine, a doctor, etc.
Beddr SleepTuner
No matter who you are, you have either dealt with your own sleep issues or have slept in close proximity to someone who does. If you or they understand the issues in play, you'll be able to fix it much easier, and that's what the Beddr SleepTuner helps you do.
Tom Goff, the chief Technology Officer of Beddr, introduced this new device at CES 2019. While sleep in so important to overall health, Goff feels it's often overlooked. No matter whether you're trying to lose weight or kick a bad cold to the curb, you need a good night's sleep.
The SleepTuner tracks your sleep, specifically "stopped breathing events," those times you stop breathing for a few seconds, like what happens with sleep apnea.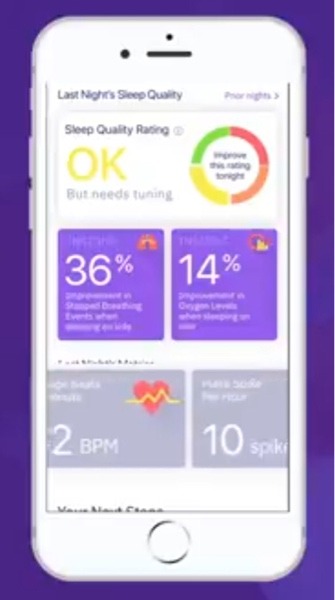 While you can go through a sleep trial to identify the issue, it can be costly and requires a night spent in a hospital or clinic.
The FDA-approved Beddr SleepTuner can do the same thing and allow you to do it in your own bed. It employs a blood oxygen sensor to track stopped breathing events and an accelerometer to observe your sleeping position. The next morning an app gives you a breakdown of your sleep during the night, including how many stopped breathing events you had.
This requires you to wear the SleepTuner, a small, lightweight device that's not much larger than an SD card and attaches with a sticky pad to your forehead.
After just one night of wearing the device, you'll have better knowledge of what your sleep issues are and can then address them, whether it's to get a C-PAP or another solution.
Furthermore
If you know you're not getting the type of sleep you need or are bothered by someone sleeping next to you who is often snoring, this device can help you identify the problem. While it doesn't fix it, it at least helps you identify it so you know what to do to fix it.
Is testing your sleep patterns something you need help with? Do you suspect you have sleep apnea? Chime in below in the comments and let us know what you think of this.
Image Credit: YouTube
Subscribe to our newsletter!
Get the best of IoT Tech Trends delivered right to your inbox!