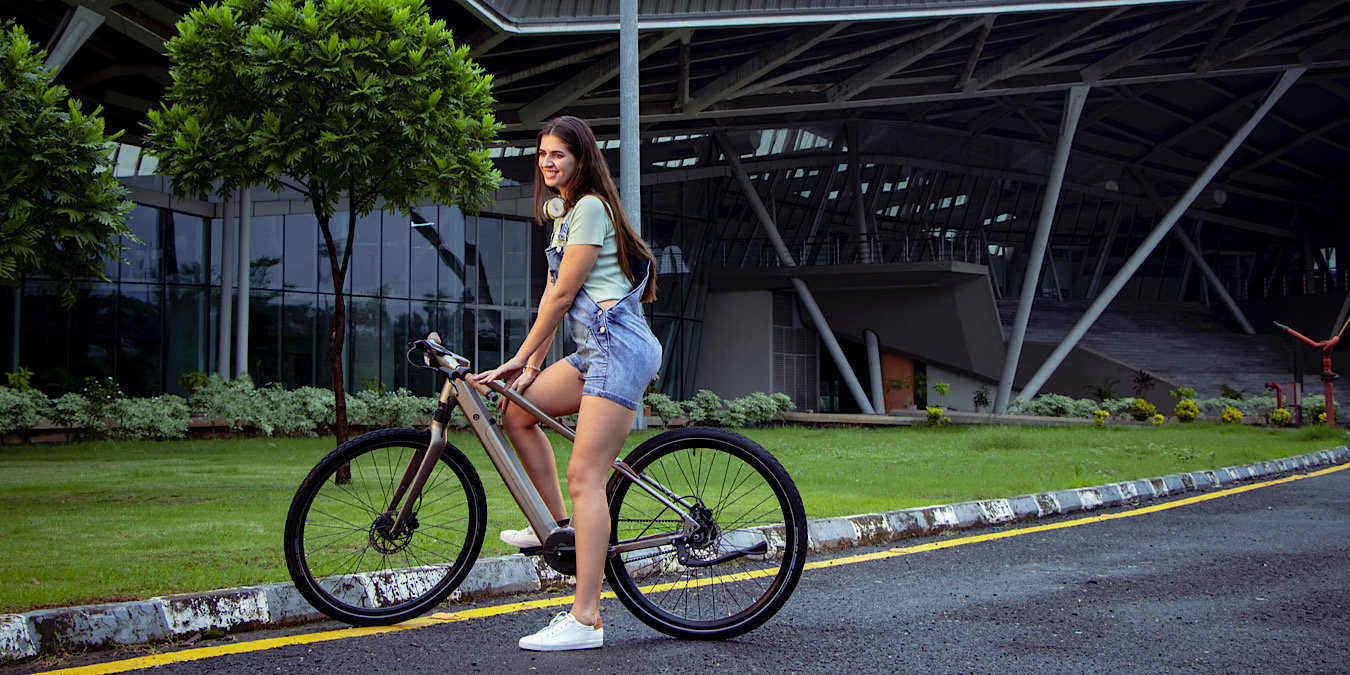 With so much discussion revolving around autonomous cars, we're forgetting about another travel possibility: bicycles. While so far there hasn't been an autonomous bike marketed, there is a new smart bike that can improve on safety.
The Calamus One e-bike will send you a warning when you're riding it if you're about to face danger, such as turning when it's not safe and blind-spot protection.
Calamus One E-Bike
When you think about it, if we're going to have autonomous cars on the road, we need to make everything as safe as possible, and that includes making things safer for bicycle riders.
The Mumbai- and Berlin-based company building the new e-bike, Calamus, is in the crowdfunding stage currently with the bike that is promoting safety first.
"We had a dream of building the world's most advanced and safest bike," said Calamus CEO and co-founder Nilesh Bothra. "We saw a lot of great bikes out there, but we couldn't find a bike that had the right features with the right overarching vision."
The Calamus One uses LIDAR-based sensors to detect cars around it, and if a car driving behind it becomes a danger, coming up in the rider's blind spot, the handlebar will begin vibrating as a warning, similar to the vibration of a phone.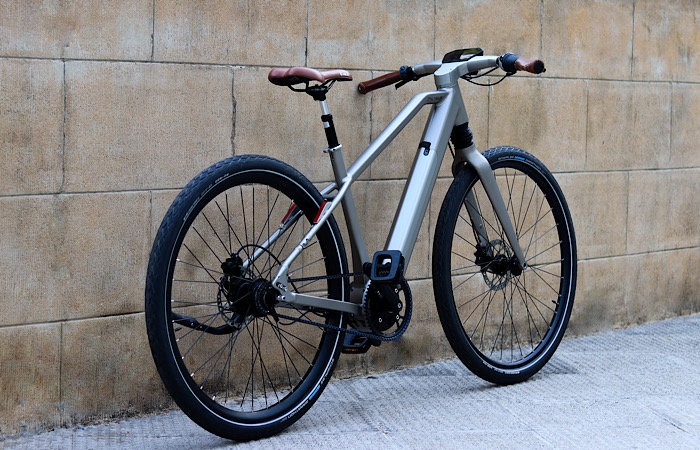 "It's not too much to distract the user or make the user uncomfortable," adds Bothra.
Additionally, the bike has a navigation screen, just like modern cars, in the center of the handlebars, giving directions to the rider so that they don't need to pull out their phone for navigational help. Other than navigation, the touchscreen also includes fitness data, time, weather, music, and fitness data.
Built-in lights at the ends of the handlebars make the rider more visible in traffic. "These lights are always illuminated so anyone behind you or in front of you knows that the bike is on the road," explains Bothra.
Other than safety and navigational help, there is also a smart lock to combat theft. It unlocks with a fingerprint scan. Add to that an alarm system that warns the owner through an app if there's a theft attempt while it's parked. Custom fasteners make removing the wheels and other parts of the e-bike more difficult.
Safety First
While the Calamus One e-bike has non-safety features, such as auto gear-shifting based on riding patterns, quick charging, and puncture-proof tires, it's safety they're after with more than 700 people killed throughout the world in 2016 while biking.
"It's a worry, considering it's a great, sustainable mode of transport," shares Bothra. "It's a perfect solution compared to cars and normal motorcycles. So we just wanted to do our best to reduce this number."
Would you consider turning in your standard bike for the high-tech Calamus One e-bike? Share your thoughts in our comments section below.
Image Credit: Calamus
Subscribe to our newsletter!
Get the best of IoT Tech Trends delivered right to your inbox!