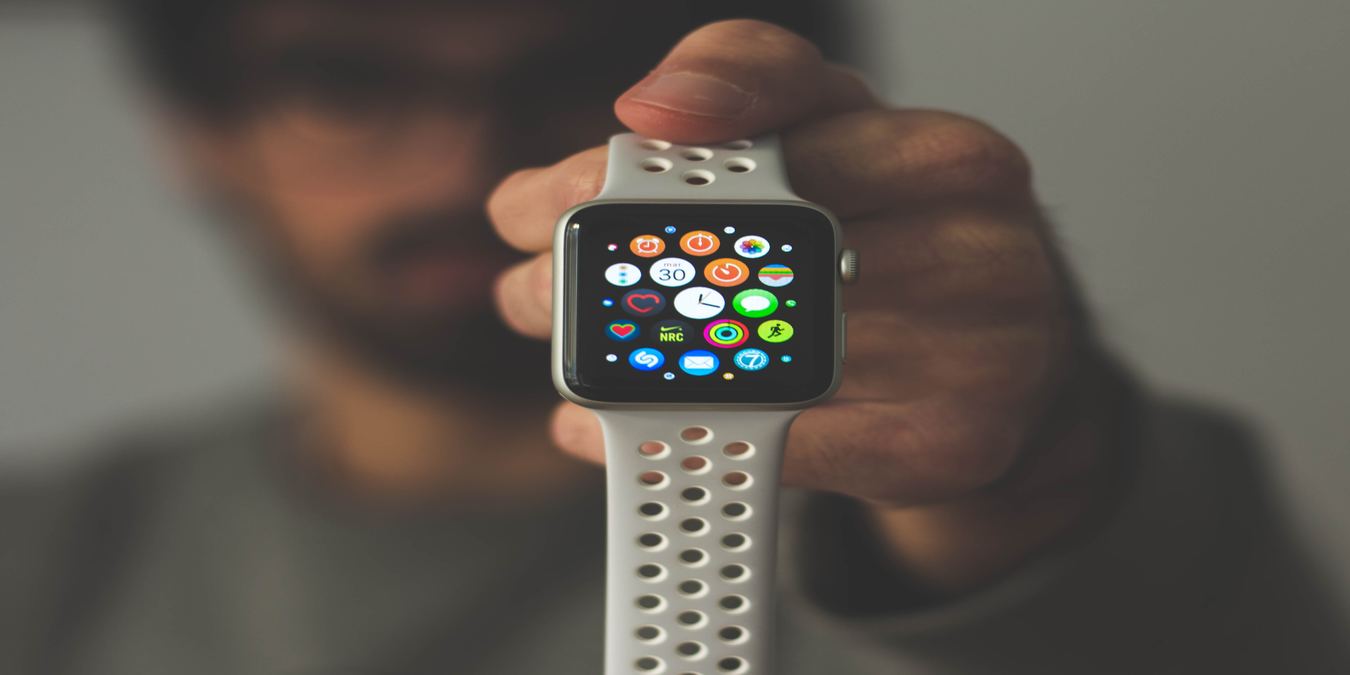 Smart watches have been on the scene for a long time now, except the early models paled in comparison to what we have today. Not only were they unattractive, but they were also bulky and not functional.
Today's smart watches are incredibly functional, attractive and slim. Plus, they can perform a ton of novel tricks like answering messages by voice, media management, and sending notifications among other conveniences that make them worth investing in.
Whether for work or play, here's a list of the best smart watches for 2020.
1. Apple Watch 4
Apple Watch Series 4 is the first of Apple's updated designs to be added to its smart watch line, and it has the looks to match. Besides a larger, bright and clear screen, lightweight design and the features we've come to love, you also get a speaker that's 50 percent louder than the Series 3.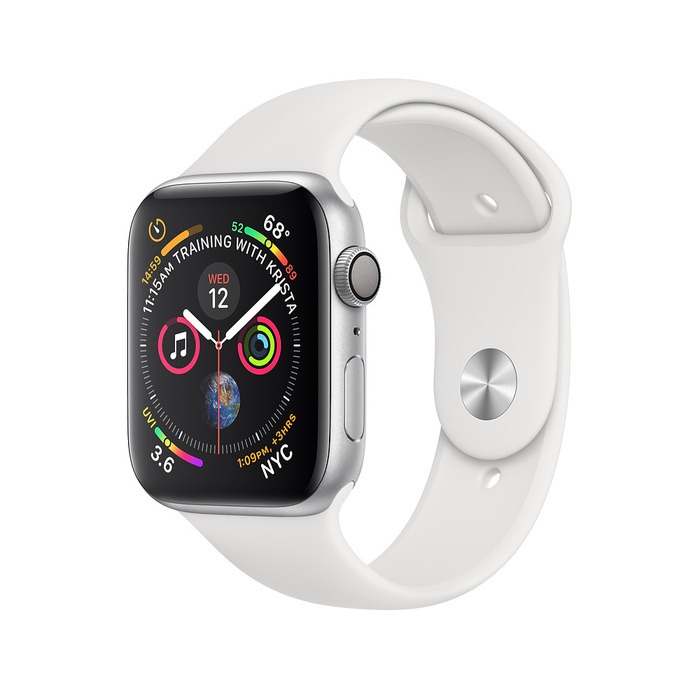 New improvements include an exciting electrocardiogram (ECG) feature in the heart rate tracker, which is a first in smart watches and fitness trackers. This helps monitor heart diseases and other possible complications and stores the data in an app, which you can share with your physician. If you take a hard fall, for example, the watch can detect this and call emergency services to come to your aid.
Other improvements include Walkie Talkie mode, and the microphone is on the opposite side of the watch to create clearer phone calls and reduce noise. For better radio wave transmission, the bottom of the watch is made from black ceramic and sapphire crystal, which helps deliver better cellular reception and call quality.
The downside to all these features is the battery and the price, but it's twice as fast as its predecessor thanks to the S4 64-bit dual-core processor and WatchOS 5 operating system.
2. Samsung Galaxy Watch
Although the Galaxy Watch and Apple Watch are direct competitors, there are some unique features that differentiate the two. The sporty Samsung watch is also much improved following on from the Gear S3 series and Gear Sport in 2017. The battery life is one of the best on the smart watch market, lasting up to four days, even when you're using it extensively.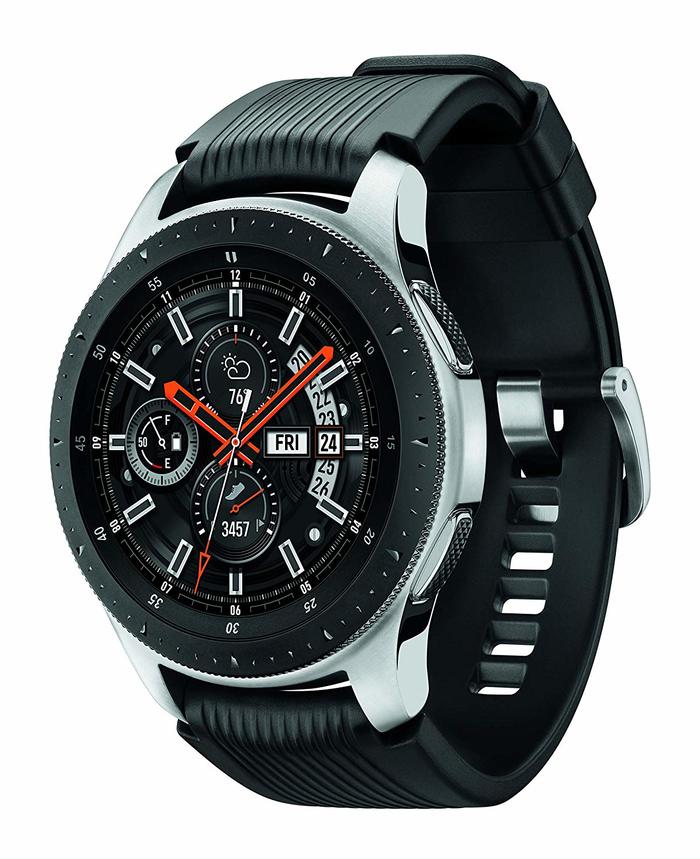 It also has a more practical external rotating bezel that you turn to scroll through the options for easier navigation around the Tizen OS on the watch.
While its apps are far more limited, the Galaxy Watch still offers the core basics and a lot more on the functionality front, too. If your phone is a Note or Galaxy, you also get seamless connection via apps on your phone's OS, which is a key consideration when choosing which watch to buy.
Its display has a maximum resolution of 360×360 and Circular Super AMOLED tech, and its build is IP68 waterproof with Corning Gorilla Glass DX+.
You can get the watch in Midnight Black, Silver or Rose Gold color options and interchange the bands to match your style.
The Galaxy Watch may have limited apps, lacks Bixby and the overall versatility of the Apple Watch, but it's significantly less expensive than other smart watches.
3. Fitbit Versa
When it comes to the big names in the world of fitness trackers, Fitbit almost always tops the list. It wasn't until recently that they forayed into the smart watch market with great watches like the Fitbit Versa.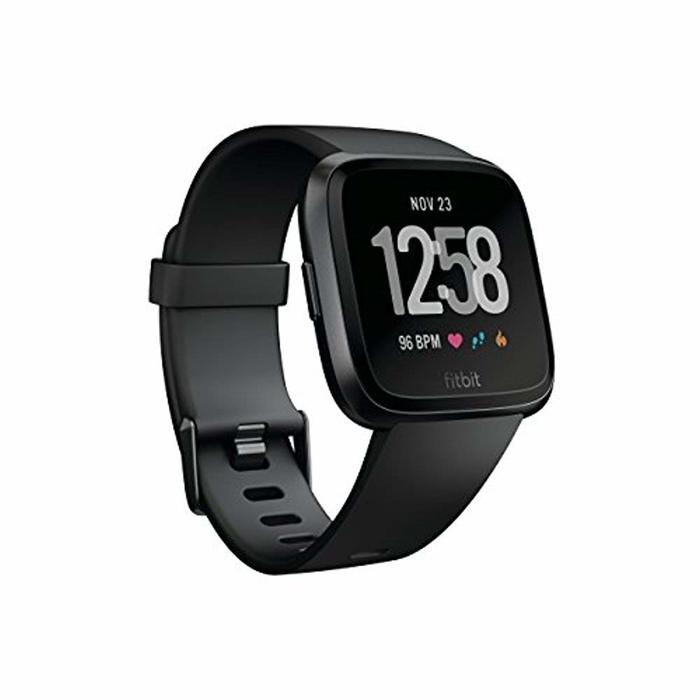 This smart watch runs its own Fitbit OS that offers serious fitness-tracking credibility on the cheap. It may lack some of the bells and whistles of other smart watches, but if you don't need something with a ton of features and apps, the Versa is a great place to get started without squeezing your wallet.
Its features include an average three-day battery life, small storage for music, and it works with FitBit Pay. You also get a wide range of exercises in its dedicated app, with important stats shown while you work out or with a quick swipe. At the end of your work ut, a summary pops up so you can see your progress.
The Versa is waterproof to 165 feet with the screen visible underwater, so it can handle swimming and any other exercise. You can track your heart rate and sleep, though there's no GPS if you want to track your running route.
4. Garmin Vivoactive 3
Garmin Vivoactive 3 sports a slick, classical watch design and packs an excellent blend of smart watch features at an affordable price. It comes with various configurations, some using polymer cases, while others use a combo of steel and polymer. Its smartest version, though, is built with a polymer case and features Verizon connectivity and music playback.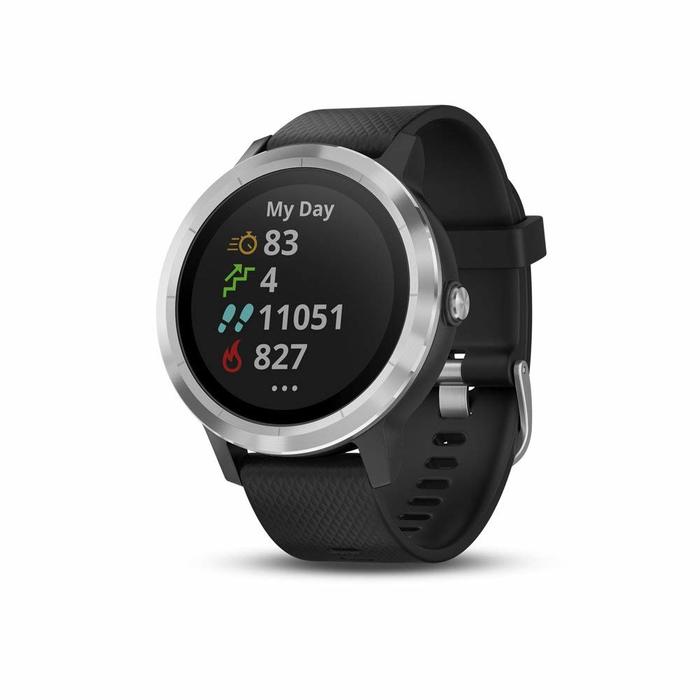 Thanks to the transflective memory-in-pixel display in its color screen, the Vivoactive 3 is readable in sunlight and other bright conditions, which help it run for up to five days per charge.
Other features include a heart rate monitor, GPS tracking, smart notifications from your phone with the ability to reject phone calls and send texts, calendar and weather apps, and many activity tracking tools.
Wrap-Up
A smart watch may seem like a luxury accessory, but anyone who has one or has used one before will tell you it's an integral part of their everyday life. Most smart watches let you perform several functions on your phone directly from the watch like responding to text messages and rejecting calls.
If you enjoy the outdoors or are athletic, you can learn your heart rate, GPS location and estimate of calories burned, which helps you refine your workout more, making the fitness tracking features of these smart watches invaluable.
There are many smart watch options available to you, so take a look at our top four picks, and you just might find one that brings a lot of value to your daily routine that you didn't know you needed.
Subscribe to our newsletter!
Get the best of IoT Tech Trends delivered right to your inbox!