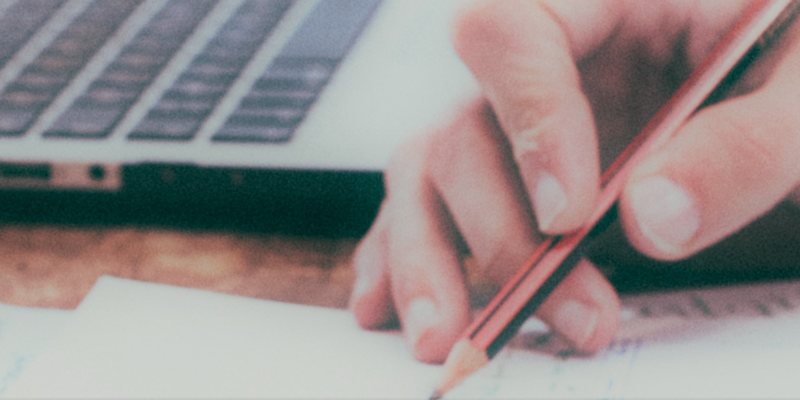 Security is paramount when it comes to the Internet of Things. With more and more network-enabled devices around us, we need to be careful that they aren't turned against us. There are a few basic principles to follow, but IoT security isn't a simple subject.
Whether you use IoT in your home or it's a cornerstone of your business, you could probably stand to learn more about IoT security. Fortunately, there are a number of available classes to help you learn. They range from expensive multi-day courses to free email-based courses.
Fundamentals of IoT Security – Udemy
Udemy has courses on everything, IoT security included. The Fundamentals of IoT Security course will teach you how to identify threats, the privacy challenges inherent to IoT, and much more. You'll even get a look at a real-world threat model for IoT systems and learn how to spot the top risks.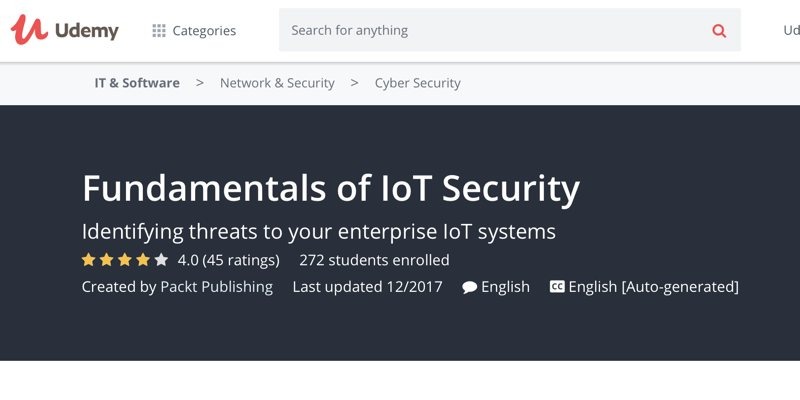 Before you start this course, you should have an understanding of the very basics of IoT security, which you can learn via some of the other courses on this list. This course costs $124.99 but has a 30-day money back guarantee. You will also occasionally see it on sale for as little as $11.99 if you're patient.
Cybersecurity and the Internet of Things – Coursera
Another major player in online courses, Coursera lets you freely evaluate most of its courses. This includes its Cybersecurity and the Internet of Things course, which will introduce you to the basic topics involved in IoT security. If you want a certificate, you'll have to pay, but financial aid is available.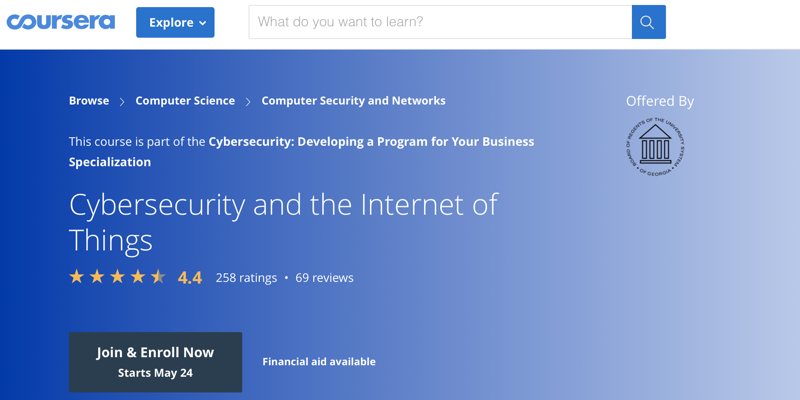 This course will teach you how anything from connected home devices to commercial HVAC systems can provide threats. The course is 100 percent online and takes approximately eight hours to complete.
Cybersecurity and Privacy in the IoT – EdX
EdX uses a similar model to Coursera, where you can take its courses for free but pay for a certificate of completion. The Cybersecurity and Privacy in the IoT course is provided by CurtinX, and a certificate will cost you $149.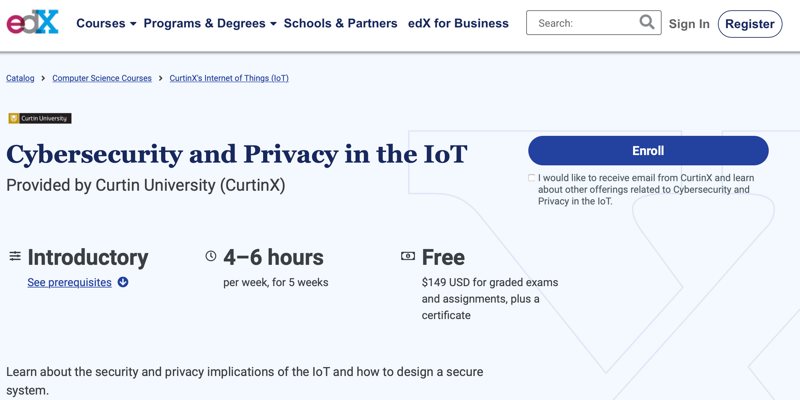 This course has no prerequisites, so it's a great place to start. You'll learn how to identify and analyze IoT security and privacy risks as well as the social and privacy impacts of the IoT. The course runs approximately four to six hours per week for five weeks, and you can start any time.
Foundations of IoT Security – IoT Security Foundation
The IoT Security Foundation is a non-profit organization that was established to focus on the challenges of IoT security. Its Foundations of IoT Security course is a two-day course that takes place in Windsor, United Kingdom. If you prefer learning in-person, this is perfect for you.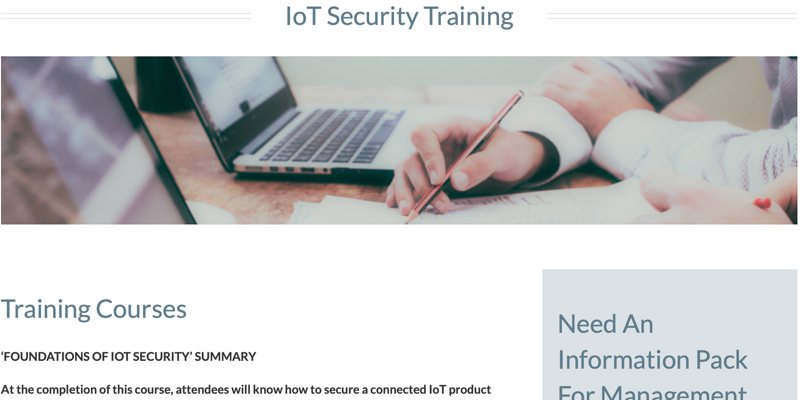 This course is run by security experts who will teach you how to secure a connected IoT product from scratch. You'll also learn the best practices laid down by the IoT Security Foundation. The course takes place a few times a year and costs anywhere from 1,295 GPD (roughly $1,676) to 1,595 GPD (roughly $2,028) to attend.
IoT Security and Pentesting Training – Attify
If you don't have much of a budget or time to commit but still want to learn, Attify's IoT Security and Pentesting Training course may be for you. Not only is this entirely free, but it's also email-based, so you can learn at your own pace whenever you have time.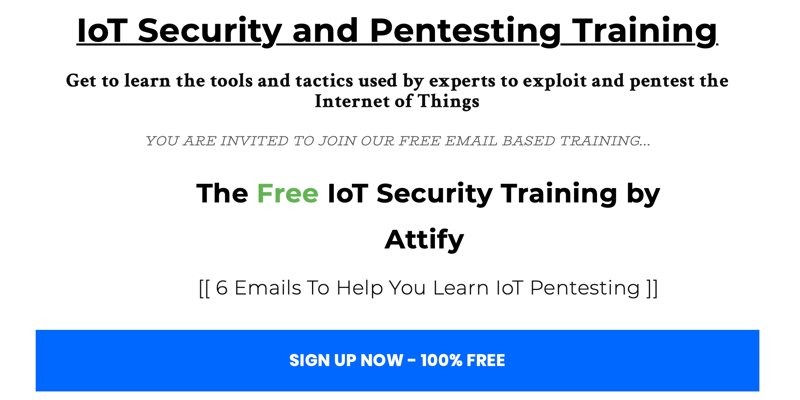 This course starts with the very basics, then works up to teaching techniques used to find vulnerabilities in IoT devices. Unlike most of the other courses on this list, this focuses on an attacker's point of view, so it can prove as a good supplement to another course.
Conclusion
No matter what your budget may be or what you're looking to learn, one of the above courses should work for you. Why stop at one? You can always stand to learn more about a subject as important as keeping your IoT infrastructure secure.
If you're not sure where to start, knowing what the problem areas are can help. Take a look at our rundown of common IoT threats for an idea of what your weak spots may be.
Subscribe to our newsletter!
Get the best of IoT Tech Trends delivered right to your inbox!