There are many solutions to the airport parking problem, but none of them are ideal. Some travelers choose to be driven by someone else, whether it's a friend, family, or a ride-sharing service, some use a less-crowded off-site parking solution, and others grin and bear it while taking their chances finding a parking spot, risking valuable time before their flight takes off.
The Stan robotic airport-parking system offers yet another option. It's been put through successful trials in Germany and France and is now being implemented in the U.K. at Gatwick Airport in London, England.
Stan Robot Parking
Stan can alleviate your parking worries as an autonomous valet parking robot. With the testing now finished, it's ready to alleviate the parking concerns of all travelers, starting with the busy Gatwick Airport in London.
It will take control of your car just after you arrive at the airport. When you make your return to the airport, it will bring your car back to you.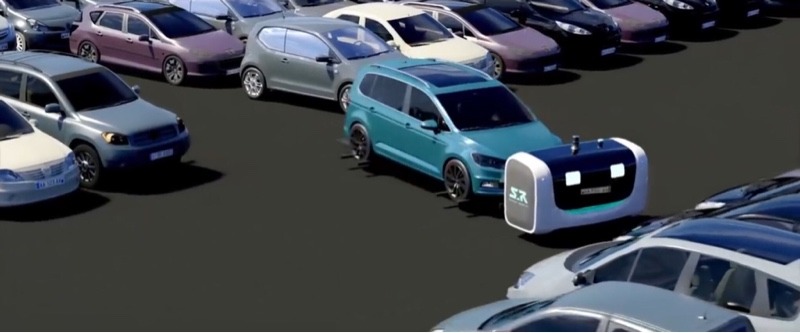 The French company Stanley Robotics built this system that uses sensors to analyze a car's shape and size and then lifts it slightly off the ground and transports it to an available parking space.
You can arrange for your parking before you leave for the airport with the help of a smartphone app. You'll leave your car in a garage, and Stan will then take over to park your car. Airports can use several different robots so that you're never kept waiting.
"We call it a valet parking robot because people just need to drop off their car at the entrance of the car park, and then they can basically leave and catch a flight," said the co-founder and COO of Stanley Robotics.
"But it's doing more than just valet parking – it's a machine that autonomously detects a vehicle, slides under it, lifts it gently by the wheels, and moves it to a storage area."
This system will give airports more room to park travelers' cars, as with doors and trunks never needing to be open on the lot, cars can be parked closer together. While a Gatwick lot currently provides only 170 parking spaces, it will increase to 270 with Stan.
Stan has been in development since 2015 and has gone through several successful trials at airports in Germany and France and will now be integrated into Gatwick.
Conclusion
Does Stan sound like it will take care of all your airport parking concerns? Or do you see some challenges with this solution? Let us know what you think of the Stan robotic airport parking system in the comments.
Image Credit: YouTube video