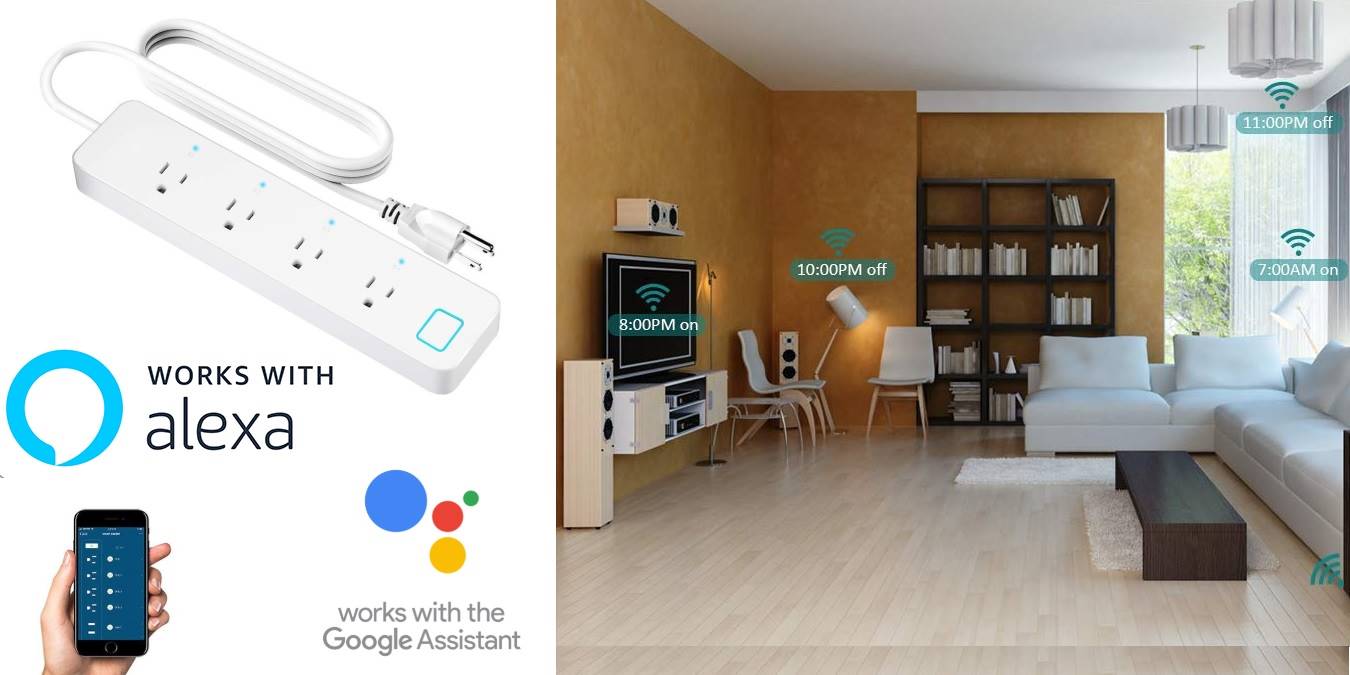 Smart plugs are becoming a common sight in homes and offices. They connect to a home's Wi-Fi connection and display on Google Assistant, Amazon Alexa, IFTTT and other apps.
A smart power strip is an extension of the smart plug concept featuring multiple smart outlets, each of which can connect to an individual IoT device.
While resembling conventional multi-socket power strips, smart power strips provide the necessary hardware to support to your devices with remote apps. They also function as normal charging outlets for your phones, laptops and other devices.
How Smart Power Strips Work
Smart power strips usually have a manufacturer app that can be scanned using a QR code and downloaded into your phone. As soon as it connects to your home Wi-Fi, you can start controlling any electronic devices that plug in to the outlets.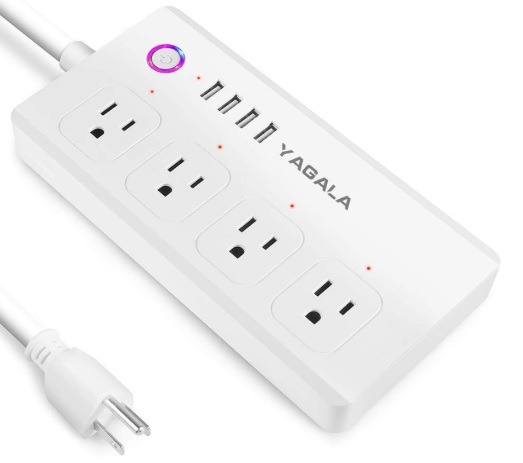 For instance, with the above smart power strip by HaiFen, you can make use of its app to control all the devices connecting to the various power outlets.
The various devices – including two smart lamps and an air conditioner –connected to the smart power strip can be turned on or off per your schedule. Before you reach your home, the air conditioner can be turned on, and you can set the timer for the lamps.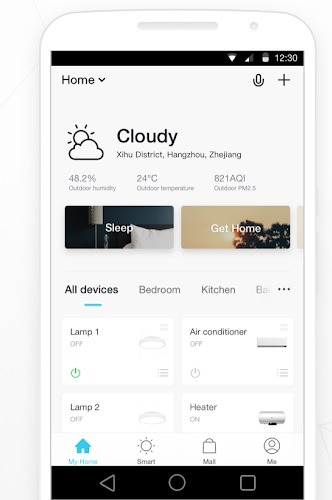 Most smart power strips can be further integrated with Google Home, Amazon Echo devices or Apple HomePod. This enables you to operate the plugged in devices using voice commands.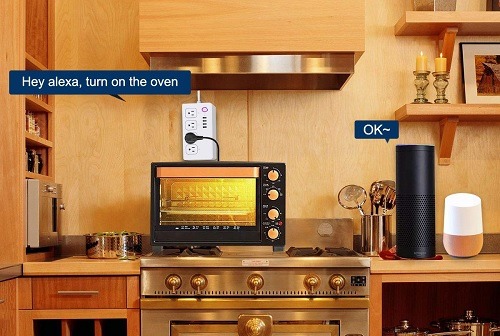 Smart Power Strips: Buying Considerations
Before making a purchase, you should verify whether your smart power strip is compatible with your phone, especially iPhone users. Almost all these devices support Android smartphones.
Next, you may want to control the power strip using an Amazon Alexa-enabled speaker, Google Home, Apple HomePod or any other supporting speaker. However, if you do not use these speakers, you can skip this requirement and simply control the devices directly from the smart power strip manufacturer app.
As a buyer, though, I would prefer a smart power strip that is supported by a smart speaker from Amazon or Google even though later I would want to control the outlets using an app. The inclusion criteria for the Alexa or Google marketplace can be very demanding, which would place the burden on the manufacturer to ensure product reliability.
The next criteria is cost. As a cursory glance into smart power strips on Amazon reveals, most of these devices do not cost more than $20-25.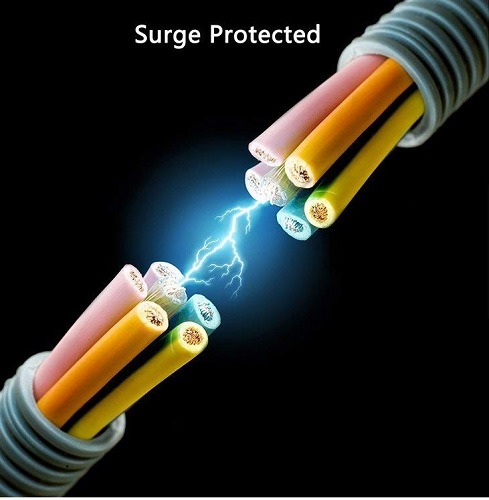 You should also check if the smart power strip supports universal 100-240 V voltage ratings, along with surge protection. They should have at least three AC outlets along with three or four USB outlets.
The total full capacity load (2000 W, etc.) is another important consideration. If you already had a split air conditioner wired to the smart power strip, your universal outlets might just support a few additional smart bulbs.
However, there are smart power strips available that support up to 4000 W. They can also be very expensive ($175 etc.), but the advantage lies in that they are built of flame-retardant materials and are often certified by ROHS and other agencies, making them safer for your family.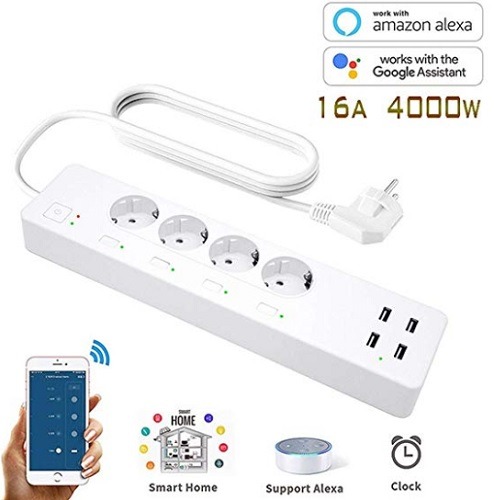 Is a Smart Power Strip a Better Choice than a Smart Plug?
Yes, definitely. A smart power strip is a more valuable deal compared to just one single smart plug. For the same price or much lower, one can connect to multiple electronic devices as long as the maximum capacity is reviewed in advance.
Are you looking forward to the purchase of a smart power strip? Do let us know in the comments.
Subscribe to our newsletter!
Get the best of IoT Tech Trends delivered right to your inbox!