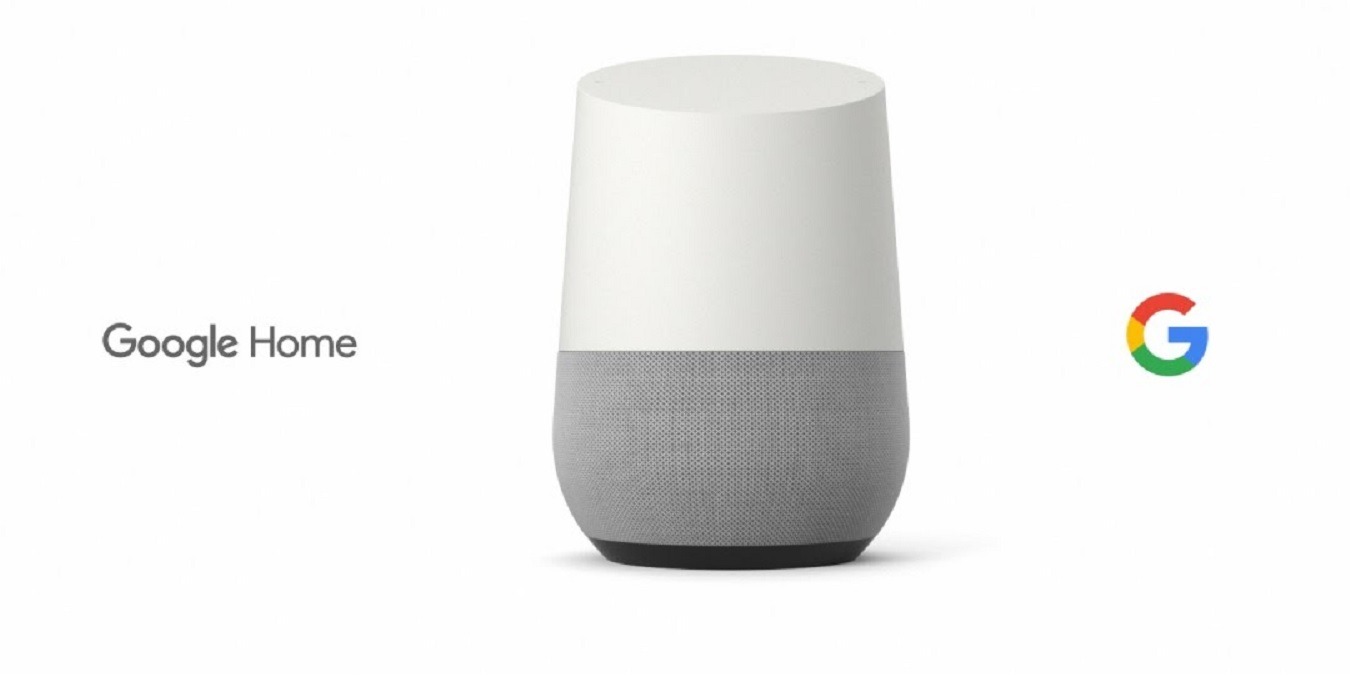 Google Home is a hands-free virtual assistant in a Wi-Fi smart speaker. It includes an integrated microphone to pick up your voice commands. The gadget integrates Google Assistant and is Google's equivalent of the Amazon Echo with Alexa.
How Google Home Works
The Google Home speakers are active all of the time they are powered. However, they remain in sleep mode until you wake them with the phrase "OK, Google." The speaker will play voice responses and requested music, In order to be fully functional, the smart speaker needs to have Internet access. Google Home is also able to control the smart gadgets in your home.
Buying Google Home
Google Home is a family of products. The company produces three types of speakers, and the Google Hub router includes an integrated Google Home.
The standard Google Home stands 142.8 mm high and 98 mm in diameter. The top surface of the speaker has four colored dots arranged in a square, which change color according to the speaker's mode. The microphone is also integrated into the top.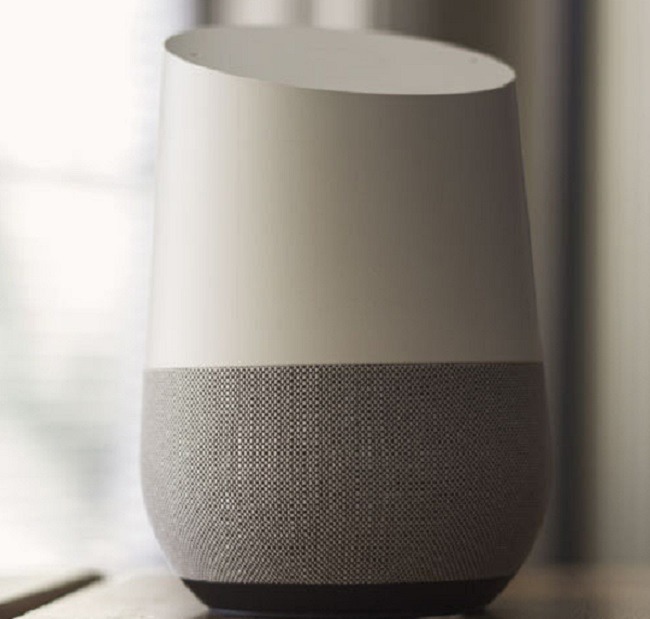 The Google Home Mini is a smaller version that is designed in a pebble shape. This also has four colored dots on the top to show statuses. In this instance, the dots are in a row. This version is only 42 mm high and 98 mm wide. The Mini has exactly the same Wi-Fi and Bluetooth capabilities as the standard Google Home and costs a lot less.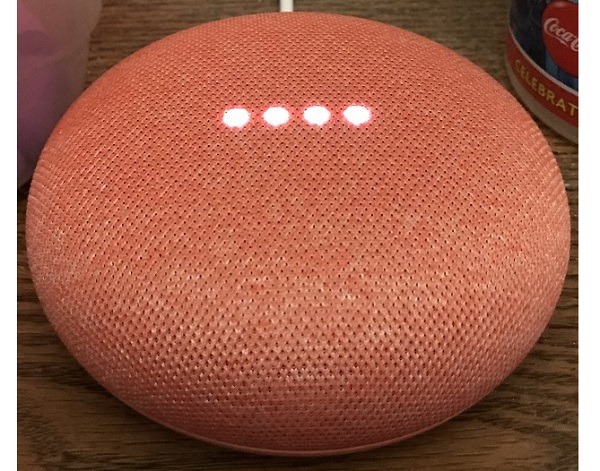 Google Home Max is much larger than the standard Google Home. It is 190 mm high and 154.4 mm wide. This speaker offers much higher sound quality and will adjust its equalizer settings according to the detected acoustics of its environment. This is a much more sophisticated speaker, but it has exactly the same Wi-Fi and Bluetooth capabilities as the other two Google Home products.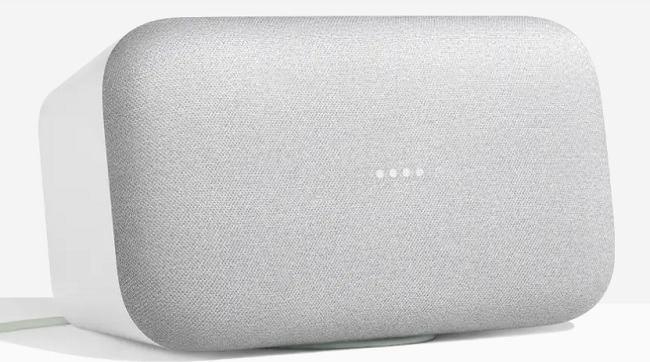 You can buy Google Home speakers from the Google Store. However, they are also available from other outlets, both online and in the High Street. Many competing sellers offer Google Home speakers at a lower price than Google itself. Grab a bargain by looking out for sales events at the stores, or pick up a deal at eBay, Amazon, or Facebook Marketplace.
How to Set up Google Home
You need to install the Google Home app on your phone in order to communicate with a Google Home speaker because none of the versions include a command console. The app will detect the presence of your speaker and help you get it connected to your Wi-Fi router. The app can be downloaded for free from the Google App Store for Android devices and from the Apple Store for iOS gadgets.
The speakers can also communicate with other devices by Bluetooth pairing. Setting up Google Home to use both the local network and Bluetooth gives you the option of streaming music directly from your phone or accessing music over the Internet through your home router.
Google Home is able to source music from a number of online services, including Spotify and YouTube.
Usages of Google Home
You can control smart devices in your home through Google Home. In truth, these connections are controlled through the Google Home app and are part of the functionality of the Google Assistant.
A growing list of manufacturers are creating products that can be controlled through Google Home. These include smart locks, video doorbells, smart bulbs, cameras, and thermostats. If you buy a Monoprice Wireless Smart Power Strip, or an Eco4Life Smart Wifi Plug, you can control any plugged-in device in your home through the Google Home speaker.
Google Home can communicate with Google Chromecast, and that enables it to fetch video from the Web and cast it to your TV.
Other Google Home Options
In May 2019, Google announced that Google Home devices would be rebranded under the Google Nest banner. In truth, there are many speaker brands that now integrate the Google Assistant, so if you want to control your smart home through voice commands, you aren't limited to buying the Google Home speaker range. The Solis SO-2000 and the JBL Link 20 are two examples of these.
Pros of Google Home
You can control smart gadgets in your home with the Google Assistant through the Google Home app on your phone without using a special speaker. You can issue voice commands to Google on your phone or laptop and cast audio and video to any device using Chromecast or Bluetooth.
Google Home is more useful as a home automation platform than just software for a Bluetooth speaker.
Cons of Google Home
Google Home speakers are expensive when compared to sound-activated speakers produced by lesser-known manufacturers. In truth, it seems that there is a heavy premium added to the price of these products just because they carry the Google brand.
The addition of Google Nest to the Google products family is confusing because there is a lot of overlap between the Google Home and Google Nest ranges. The recently-announced merger of all smart home Google products under the Nest name should solve this problem.
In My Opinion
Google Home speakers cost a lot of money and rival products that integrate the Google Assistant offer better value.
The Google Home app is a very useful tool because it enables you to control a wide range of home automation devices over your phone, even when you are out of the house.
Shop around when you are looking for a Google-linked voice-activated speaker because Google isn't the only company that produces them.
The underlying Google home automation technology is likely to become an industry platform and will outlive the Google Home range of speakers.
Image Credits: Google Home, Google Home Mini, Google Home Max
Subscribe to our newsletter!
Get the best of IoT Tech Trends delivered right to your inbox!