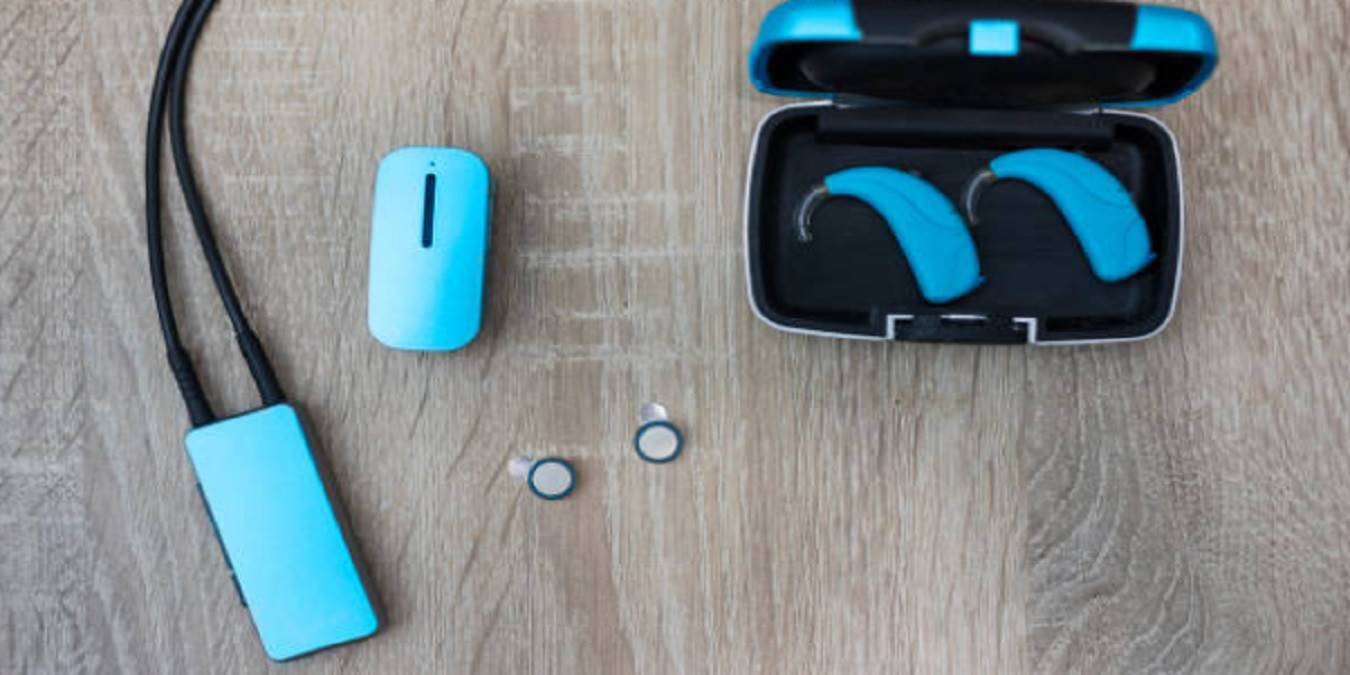 Smart hearables are the hottest new trend in the wearables segment, which consists of over-the-ear as well as in-ear devices. Here we discuss the various types of smart hearables that are almost second in popularity to wrist-worn wearables. They differ in their end-user applications, ranging from AI-based noise cancellation to sound enhancement, assistive hearing aids, pressure/heart rate monitors and augmented reality audio (ARA). For ease of understanding, we have illustrated each major type of smart hearable with real product examples.
What Exactly Are Smart Hearables?
There have been recent advancements in traditional hearable technologies, which drastically improve the sound quality for the listener. From Apple's AirPods to premium headsets by Bose, Jabra and Sennheiser, many now deliver at least some smart features. Whether it's wirelessly pairing your audio device with a phone or tablet or using an "always-on" voice assistant, today's audiophiles certainly aren't lacking in choices. But these smart features don't exist independently, as they require you to have connectivity with another external device such as a smartphone.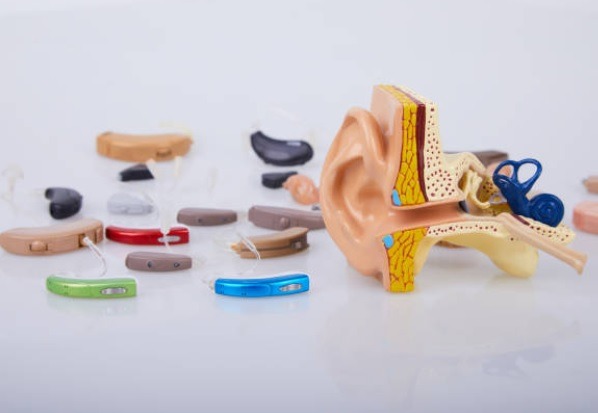 Thus, smart hearables can be described as a natural evolution in IoT wearable devices which integrate "smartness" as a built-in feature of autonomous, ear-mounted devices. For this, they may use sensors, on-board memory modules, microchips, or voice assistants. The main reason for having smart capabilities is to impact and enhance the auditory experience of such devices. To put it simply, a smart hearable can be defined as having on-device computation around your ear to achieve an intended result.
So how did smart hearables enter the consumer market? A North Carolina-based company called Valencell claims to be one of the pioneers of the smart hearables segment in 2006 when they created an ear-worn product that monitored heart rate. This is also reputed to be one of the first non-audiophile uses of hearable technologies. Let us now enumerate a few popular types of smart hearables.
1. AI-Based Noise Cancellation
Have you been on a call using Microsoft Teams or Google Meet? You might have noticed that the background noise in your room doesn't affect the call so much. While these are not smart hearables examples, they help illustrate how background noise and echo are suppressed using AI to improve the quality of meetings.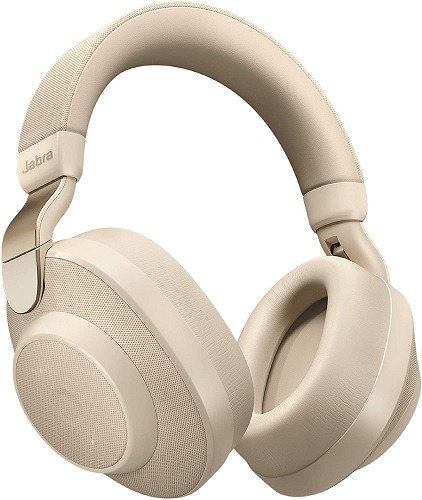 Jabra Elite 85h is an example of smart hearable headphones, which use an AI-based noise-cancelling feature called SmartSound to filter wind and traffic noise. It's also connected to Amazon Alexa, Siri, and Google Assistant. There are other such noise-cancelling devices in the market, such as Sennheiser PXC 550-II Wireless headset.
2. Sound Enhancement
Active noise suppression is one thing, but sometimes you need hearable gadgets that help amplify the sound through improved bass, stereo, and volume. Some hearable devices aim to enhance the audio quality and receptivity for the user's listening pleasure. There are many potential applications, such as a hearable helping you understand a difficult foreign accent or a foreign television show with context.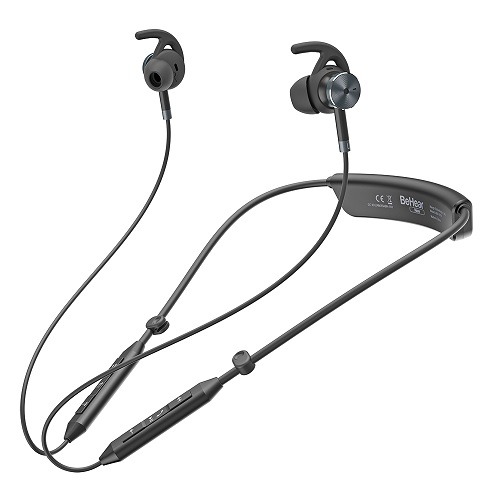 Alango hearable solutions such as BeHear NOW are designed for sound enhancement. They also address the need for better sound reception at large-scale events such as concert halls, houses of worship, etc. One of its hearable products, BeHear ACCESS model includes two orthogonally-positioned Telecoil receivers to help attendees receive enhanced and personalized audio directly to their earbuds.
3. Assistive Hearing Aids
Strongly related to sound enhancement devices, assistive hearing aids are a class of smart hearables which have practical medical uses for the hearing-challenged. Copenhagen-based Oticon is one of the pioneers in assistive hearing aid devices, having been in this business since 1904. So what exactly did they do to ensure their hearing aids are smarter?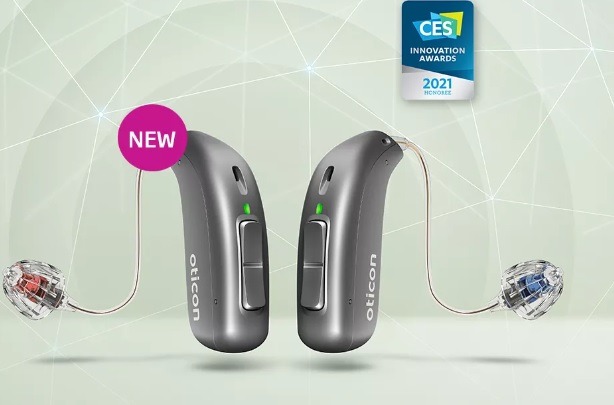 For one, their focus is on a deep neural network algorithm, which they call BrainHearing technology. People with hearing loss receive fewer audio signals to the brain compared to the general population. By changing the sound algorithm artificially, the smart hearing aid can improve the listening ability of patients with mild to severe hearing loss.
4. Health Monitoring
According to Ryan Kraudel, VP-Marketing, Valencell, "The human ear is the most accurate place to monitor your health parameters." There can be many things you can measure using a smart hearable designed for monitoring the vital signs of your health. These include blood pressure, heart rate, respiration rate, VO2 Max, glucose levels, and much more.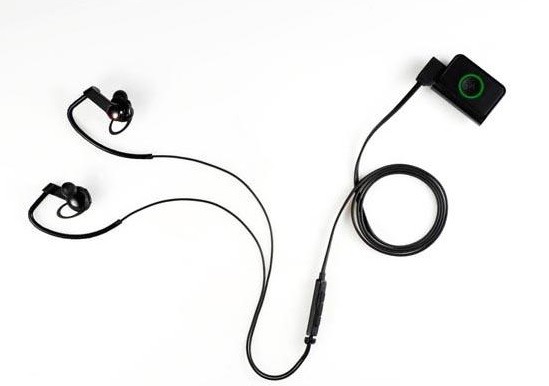 For a typical example of a smart hearable, LG's Heart Rate Monitor earphone uses an Optical Sensor and a Triaxial Acceleration Sensor to do real-time heart monitoring and is also compatible with the LG Fitness Smartphone app on Android and iOS.
5. Augmented Reality Audio (ARA)
When one thinks of augmented reality (AR) examples, we perceive them through our visual senses. So Microsoft's Hololens or IKEA's home decor app make a natural case for visual AR applications. But what if we extended AR to the auditory plane? That's where we get Augmented Reality Audio (ARA). This kind of virtual reality for the ears is also called dynamic 3D audio or immersive audio experience.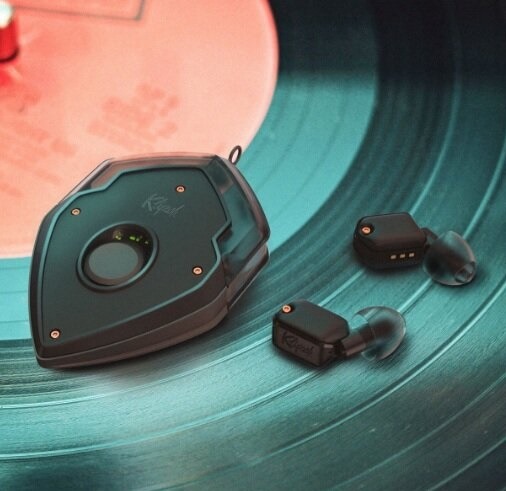 EAR Micro delivers tiny ear computers in the hearables, which deliver much more than just sound. They are their own tiny quad-core computers with full operating systems (called BragiOS). At one-third the size of an AirPod, these hearables can be operated using touch, voice, head-motion, and non-verbal mouth-based gestures. If you thought having a phone call with Bluetooth on your ear was cool, with EAR Micro on your ears, you can control your car, home, or any other Internet-connected device.
Conclusion
Along with wearables, hearables will be a major segment with several new ideas and solutions. In fact, smart hearables are a whole new category in smart wearable devices. At the beginning of 2021, we identified them as one of the coolest IoT trends to watch this year. Here we have seen the various application categories of this innovative new technology.
Subscribe to our newsletter!
Get the best of IoT Tech Trends delivered right to your inbox!