A knock with any modern technology is that it's often too bulky. Once you incorporate all the necessary parts, it's just that — bulky. This is no less true of wearable smart garments. Sure, it's great to have that functionality, but what's the point if it's too bulky to wear?
The good news is that there have been some new developments with fabric technology that may change that. We may finally have wearable smart garments soon.
New Fabric Technology
Pireta, a UK startup, has developed a technology that allows electronic systems to be inserted directly onto textiles through a freeform printed-circuit process, which could make smart garments "truly wearable."
"Wearable technology is on the cusp of a major transformation. Wearable products are evolving from rigid devices — such as smartwatches and wrist bands — toward genuinely wearable smart garments based on electronic textiles or 'e-textile,' " said the company in a news release.
"Unlike existing methods," continued the release, "our technology has no impact on the handle, drape, stretch, or breathability of the fabric, enabling a new generation of truly wearable smart garments and e-textiles."
A thin very durable metallic layer is attached in this process at the fiber level. This results in conductivity and does not impact how the textile performs. This allows electronics to be integrated into smart garments that are stretchable, breathable, and washable. They can be worn close to the body and are "truly wearable."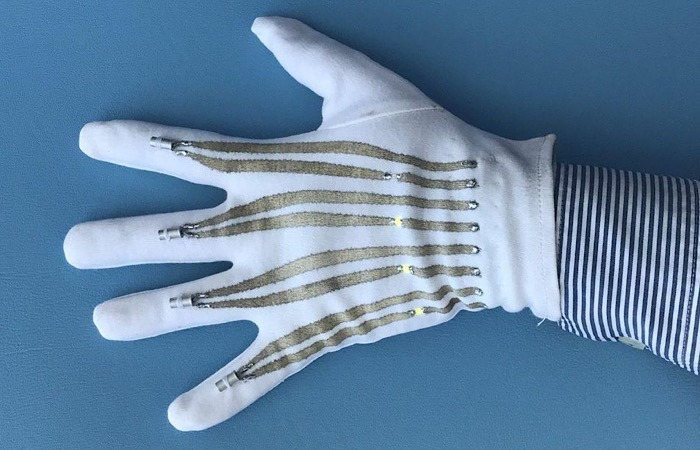 While it may not be compatible with standard textile processes, it's Pireta's belief that the technology could be applied to finished fabrics or possible fabric that is on a roll and ready to go.
"Applicable to a wide range of textiles and fabrics, Pireta's process can be applied in wearable and e-textile applications targeted at numerous sectors, including healthcare, defense, sport, and fashion," the company explained.
With a growing wearables market, that has increased by 25.8 percent in the past year, it's believed that smart clothing could be one of the fastest-growing divisions in the market. It's expected that 4.12 million shipments in 2017 will increase to 19.91 million by 2022.
It's believed that new flexible sensors, batteries, and other electronic components will allow for that growth in the industry. What has held the industry back, however, has been not knowing how to assemble and connect these electronic components to textiles and garments.
Smart Garments
Another company, DuPont Advanced Materials, has created an electronic ink and film that can be embedded directly into a fabric for applications such as fitness, heat, and health. The Owlet Brand wearable has already incorporated this technology for a brand of clothing that monitors the baby during pregnancy.
Will DuPont and Pireta be able to make a difference in this industry, enough so that truly wearable tech can be as commonplace as other wearables, such as a smartwatch? Leave your comments below and let us know what you think.
Image Credit: Pireta via Forbes and Public domain