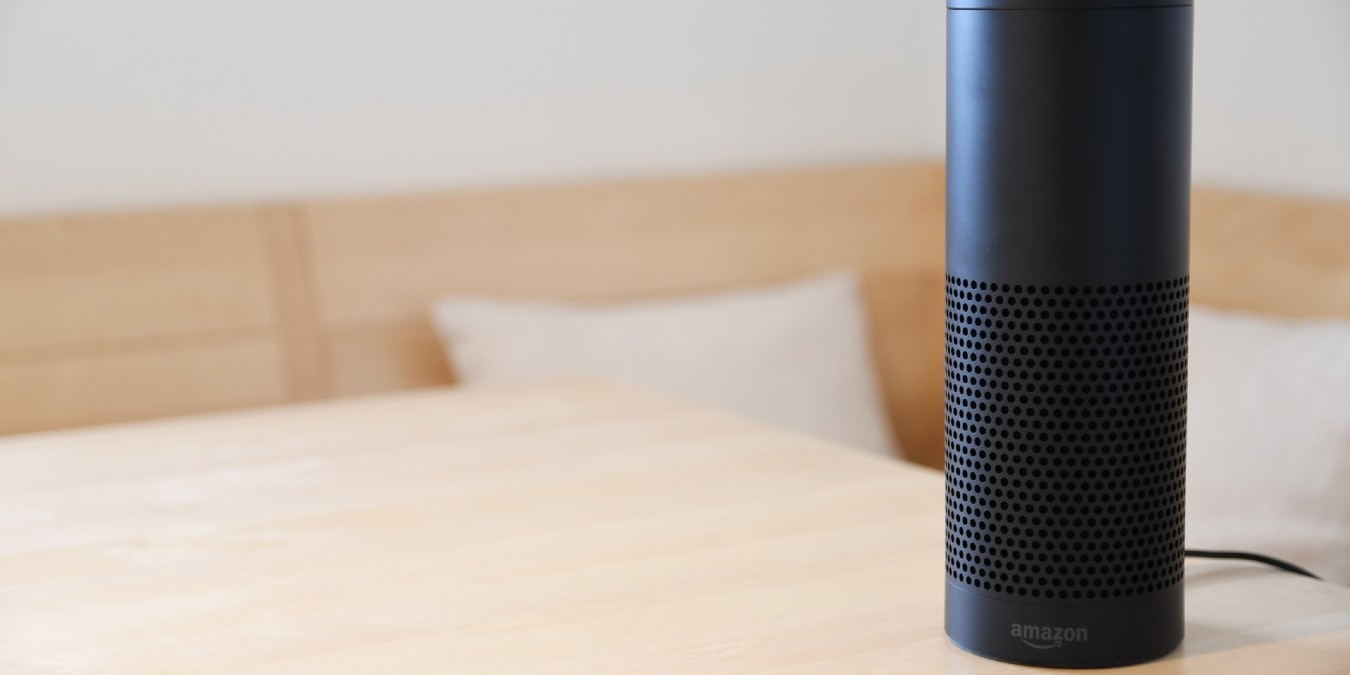 The holidays are over, and there's a good chance some of you are the recipients of brand new smart home speakers. That is great news for everyone who wants to add new opportunities to their digital lives. Both Google and Amazon smart home speakers can bring about thousands of actions or alerts that help keep you in the know. Need a new recipe fast? That's easy. Want to quickly video chat with Grandma? That is easy too. Here are some other fast tips to help you get started.
Build Alexa Routines
Unlike Amazon's skills, which are generally singularly focused, Alexa Routines can build up a series of actions. Triggered through a verbal keyword like "Alexa, good morning," Routines can help you turn on the kitchen lights, start the coffee maker and hear news headlines.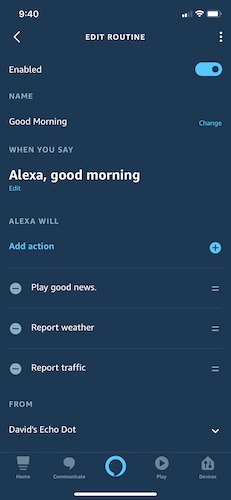 It is simple to set up Routines in only a few steps. With the Alexa app handy for Android or iOS, locate the "Routines" menu option, select the "+" button and then click on "Create Routine." You can then follow the on-screen choices to help build your routine. The app walks you through step-by-step actions, making it easy for beginners to get their own Routines built. Create Routines for the morning, bedtime and while you are on vacation, and having a smart speaker will almost pay for itself.
Call People with Echo
The Amazon Echo is so full of capabilities that it's easy to overlook the most basic tasks it can do. Hands-free dialing with Echo is perfect for moments when your hands are full or covered in ingredients from the latest recipe experiment.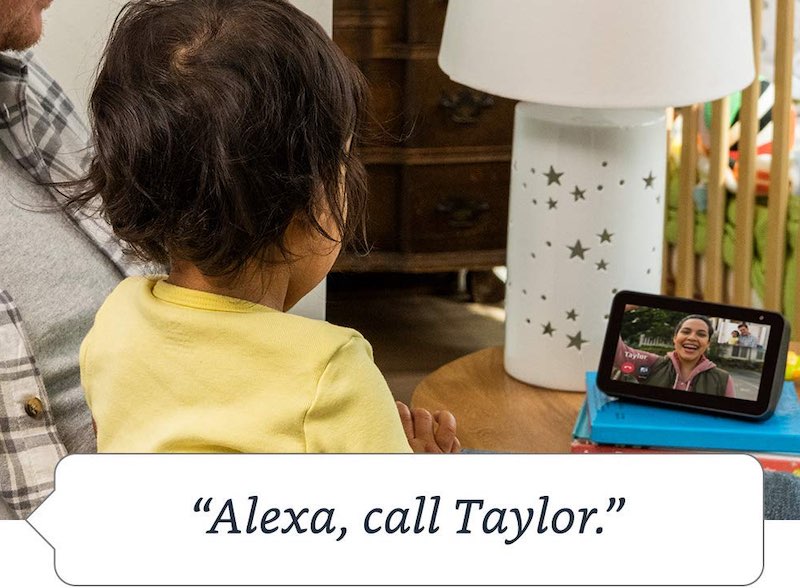 First, ensure that your contacts are enabled in the Alexa app. Open the app, click the menu button and select "Contacts." Ensure that the appropriate contacts are listed in your address book so you can dial quickly. Once finished, say "Alexa, call Amy Smith's Mobile," and the smart speaker will do the rest. Alternatively, if you know your contact has their own Echo speaker, you can say "Alexa, call Amy Smith's Echo," and let it dial.
Traffic Details for Morning Commutes
Unfortunately, traffic is a reality of day-to-day work life, but there are ways to make sure you leave on time, every time.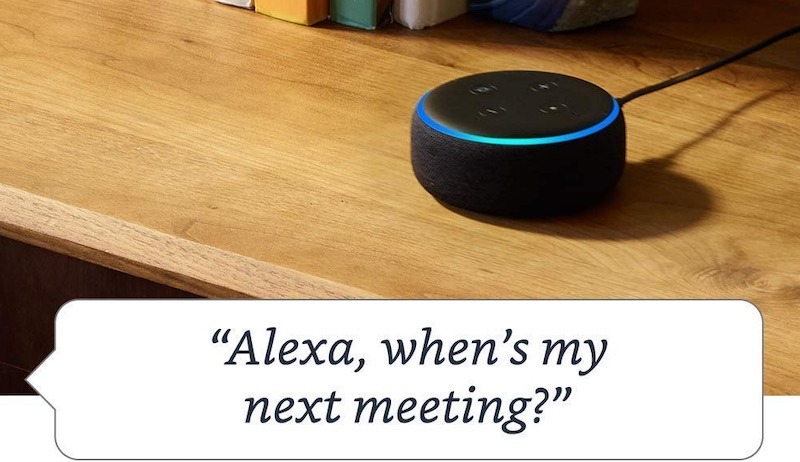 With Google Nest smart speakers, you can tap into Google Maps to get the latest details on your commute. Bad accident or poor weather? These smart speakers will help you find the fastest route so you are not late for your important morning meeting. Once you input your work and home locations inside the Google Home App (Android and iOS), go back into settings and choose your travel mode for work.
This allows the speaker to know if you plan to walk, bike, take the train or drive. After you've established those guidelines, just say "Google, how long is my commute," and wait for the good or bad news. You can also be more specific and say "Google, how long will it take on the train to work" in case you do not want to travel another way.
Whisper Mode
Alexa is a fantastic tool that continues to help us out more and more in our daily lives. What happens if day turns to night and the rest of the family is asleep? The last thing you want is an Alexa notification or trigger to go off and wake everyone.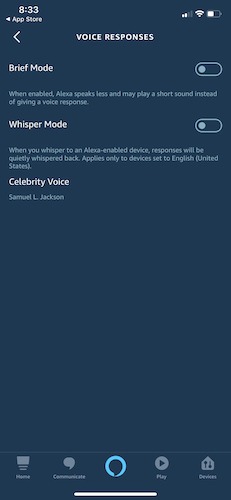 Enter "Whisper Mode." Activating Whisper Mode is incredibly easy. Just open the Alexa app, head to the main menu and tap on Settings. Under settings, locate "Voice Responses," which is found under "Alexa Preferences," and then activate Whisper Mode by sliding the switch into the "on" position. After you've completed these steps, Alexa's voice level drops fairly significantly and also reduces the distance from which you can be heard. If there is an issue hearing your comment, Alexa will quietly respond with "Sorry, I didn't get that"
Google smart speaker owners have a similar but different feature. If you just need some time off from your smart home life, you can quickly do so. Open the Google Home app and click on the "Home" tab in the bottom left of the screen. Tap on settings near the upper right, and then select "Digital Wellbeing." From here you can follow the instructions to schedule some downtime so you do not have any alerts coming through. You can choose to block some or all features. It is entirely up to you.
Amazon Orders with Alexa
Likely the most obvious but often overlooked use of Amazon's Alexa and its stable of smart speakers is the ability to place an order.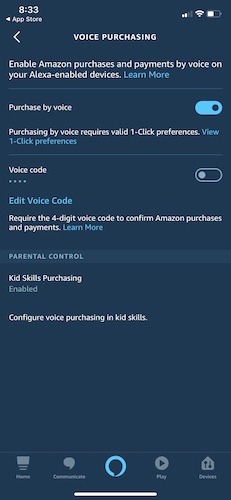 Are you out of toilet paper and cannot get to the store? Just ask your Echo speaker to add the item to your shopping cart and then order the items. It is as simple as just asking Alexa to add any items you want to order. Of course, we are not responsible for your window shopping or "accidentally" ordering a new 70" 4K television.
Conclusion
There is no doubt these five tips just scratch the surface of what is possible with a smart speaker. Aside from other basic functions like having a book read aloud with Alexa or music playback with Google, there is so much potential to explore. While security and privacy should be at the forefront of any smart speaker purchase, that does not take away from the sheer joy that is derived from its ownership. Just wait until you can change the temperature on your AC unit from halfway around the world. You will never look back.
Subscribe to our newsletter!
Get the best of IoT Tech Trends delivered right to your inbox!