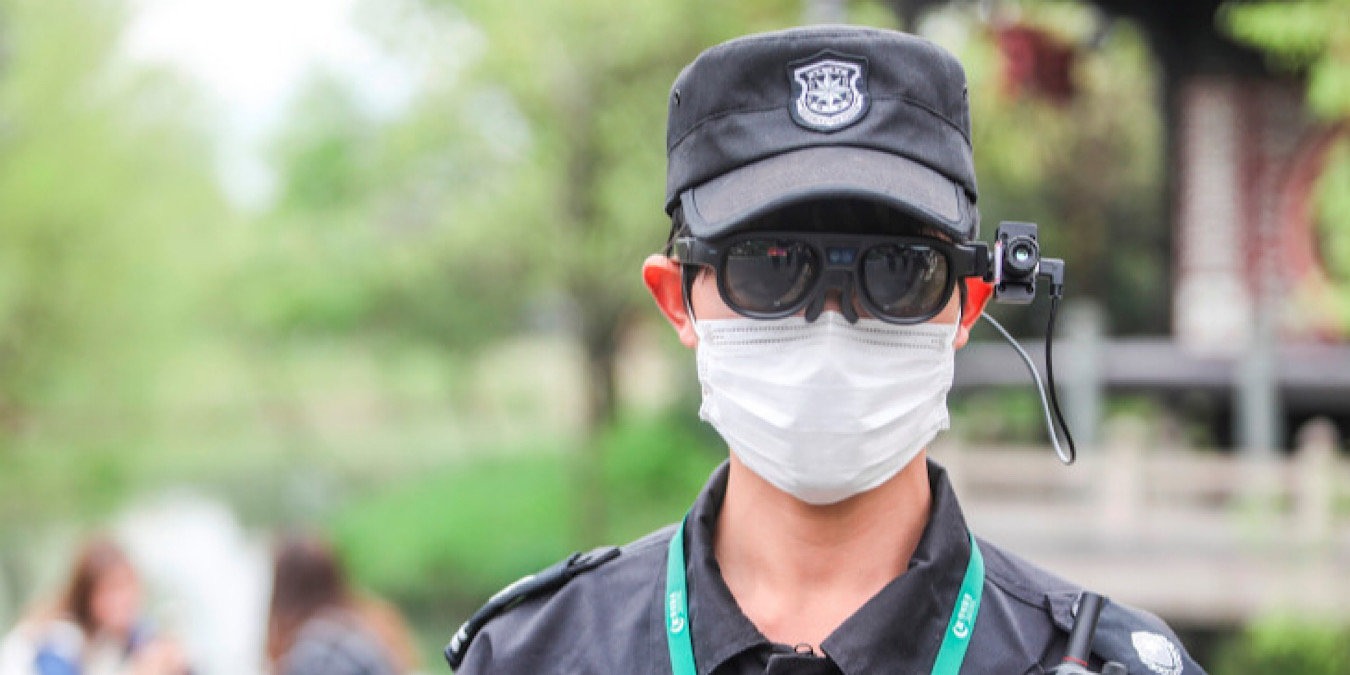 There is a great rush to produce products to help in some way with the coronavirus pandemic, whether to diagnose or detect it. There have been a few IoT products to help with this already, such as the Rokid T1 smart glasses. They aid in detecting COVID-19 by notifying the wearer of people who are near who may have a temperature.
Rokid T1 Smart Glasses
Rokid, a Hangzhou-based artificial-intelligence startup already has a few smart glasses products for sale. These include Rokid Glass 2, a pair of glasses that built for industrial use. Rokid Vision is a mixed reality wearable that is said to improve productivity, entertainment, and gaming.
According to info from the company's U.S. director, Liang Guan, the Rokid T1 smart glasses use an infrared sensor to amazingly detect the temperatures of up to 200 people within just two minutes. People can be identified from as far as three meters away.
The goal was to provide a thermal-imaging detection wearable that is compact, mobile, and more effective than other options. Guang says that with large scanning stations like the ones in use at airports, "You have to point them to people's foreheads … you need to be really close, it's not wearable, and you're not practicing social distancng to use those."
These thermal glasses include a Qualcomm CPU and a 12-megapixel camera and use augmented reality to record live photos and vidoes. IoT and software solutions for facial recognition and data management are offered as well. The eyewear connects through USB and can be synced to the end-users own platform.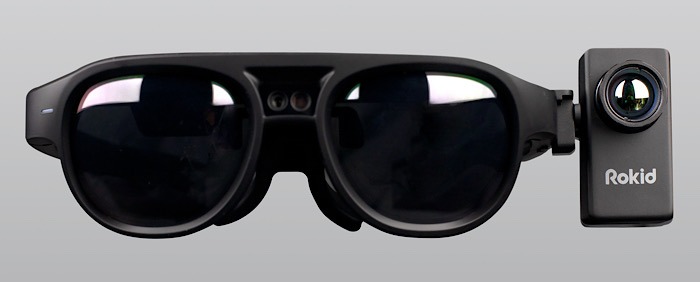 The company has a San Francisco office and is working on B2B sales of the T1 in the United States to aid businesses, hospitals, and law enforcement in detecting COVID-19.
They're also already working on new feautres, such as the ability to take multiple tempereature readings simultaneously for up to four people at a time.
T1 in Use
California-based online grocer Weee! is considering using the Rokid T1 smart glasses. The company's founder, Larry Liu, said they would be used to monitor the temperatures of employees in the warehouse.
Rokid says it's up to the end-users to determine what they would do once the smart glasses detect that a person has COVID-19. Guan said, "The clients can do the followup action, such as giving them a mask or asking to work from home."
Guan assured that privacy concerns are addressed. "Regarding this module … we do not tak any data to the cloud. For customers, privacy is very important to them. The data measurement is stored locally," he assured.
To help detect people nearby who may have COVID-19, the T1 smart glasses were developed in just under two months. They have since been used by national parks staff, in schools, and by national authorities in China to screen for the virus's sumptoms.
Read how IoT is also being used in smart hand sanitizer dispensers, being rolled out to hospitals and if smart contact lenses could be better than smart glasses.
Image Credit: TechCrunch/Rokid
Subscribe to our newsletter!
Get the best of IoT Tech Trends delivered right to your inbox!