I've been writing about wearable tech for almost a decade, and one topic always comes up when I talk about wearable tech – sextech. Sextech refers to a plethora of pleasure products and devices ranging from text-based and virtual platforms to connected devices, robotics, and a rise of teledildonics (devices that users or their partners can remotely operate via an app). It's an often amusing topic, but it's also worth delving further beyond the sex side of things.
Sextech makes money
Firstly, it's big business, especially when social distancing is driving many people to rely on technology instead of physical contact. A new study from Juniper Research found sextech device purchasing increased from 19 million in 2019 to 36 million in 2020 – a whopping growth of 87 percent.
In the US, a capital fund has been created, dedicated solely to Sexual Health and Technology, called Amboy Street Ventures. It's focused on Sexual Health (for all genders) and women's health technology startups. The first investments were Dame Products, a leading female-focused sexual wellness brand, and Gennev, the digital health platform for women going through menopause. The latter investment is important, as it shows the nexus between sex and health products.
It's also worth noting that sex tech is not just about orgasms. There's a whole suite of products focused on health problems, such as erectile dysfunction and vulvovaginal atrophy. This brings sexual health and wellbeing to the masses and reduces the stigma of sexual health.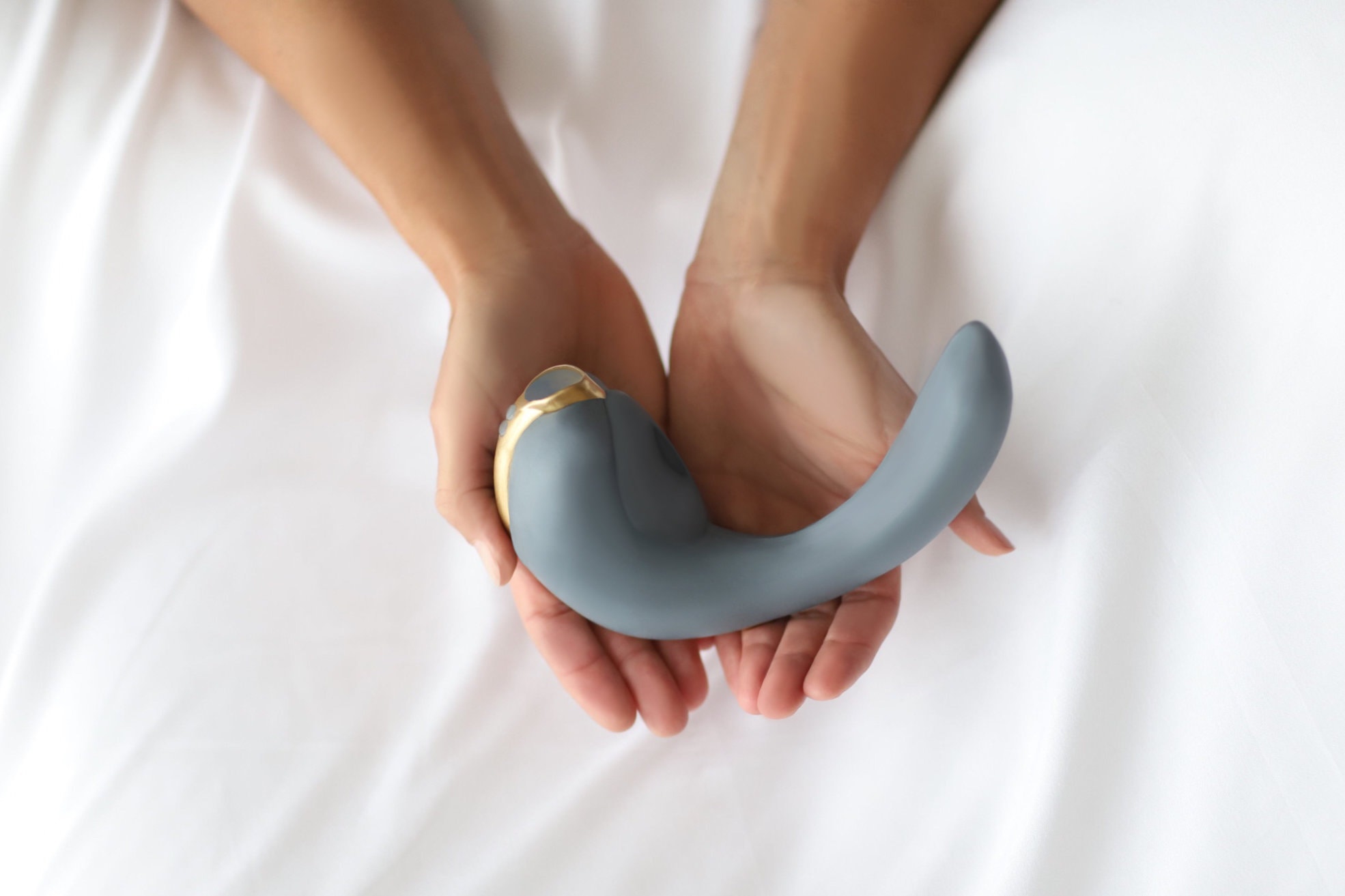 2020 was the first CES where sextech could exhibit and compete under the health and wellness category. In 2019, Lora DiCarlo's first product, the Osé Robotic Massager, won an honoree award in the robotics and drone category at the CES Innovation Awards. It was later rescinded by show organizer, the Consumer Technology Association, citing that products that are "immoral, obscene, indecent, profane or not in keeping with CTA's image will be disqualified." A significant backlash ensued, and sextech is now firmly back at CES under the health and wellness category.
IoT hardware is hard
While many can develop an idea, attempts to put IoT into practice are less than successful. A 2017 Cisco report found that only 26 percent of survey respondents had even one successful IoT initiative, meaning at least 74 percent of IoT projects fail. 60 percent of those that failed stalled at the proof of concept stage. While it's hard to know how those numbers compare today with the growth of cloud manufacturing, we know IoT hardware makers often fail. Anyone who's ever backed an IoT device on Kickstarter only to have it fail to come to fruition knows that making and scaling hardware from idea to prototype to final product is hard.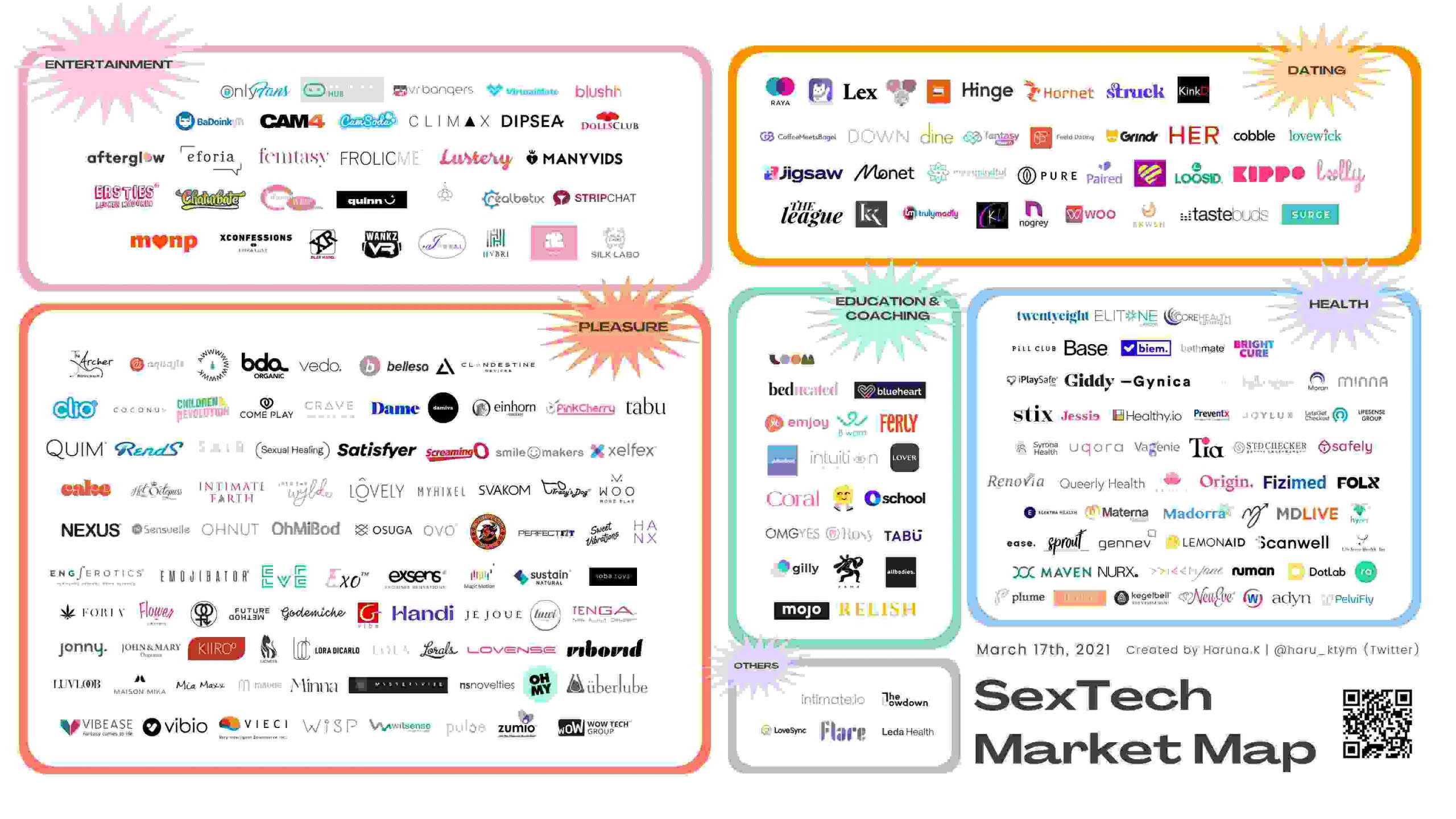 However, sex tech is thriving, as this sextech market map created by Haruna K. demonstrates. (Haruna is an analyst at fermata inc and created it independently as part of her capstone work). Look at the sextech hardware products alone. A sizable chunk of companies have successfully developed products, received VC funding, created, marketed, and retailed products across various iterations. Most importantly, they've then scaled their offerings.
Sextech and the pain of cybersecurity (okay, often no security)
Smart sex toys are no stranger to security woes. In 2017, tech company Standard Innovation (parent of We-Vibe) was ordered to pay a total of C$4M to owners of a smart vibrator, the We-Vibe 4 Plus. The vibrator is Bluetooth- and Wi-Fi-compatible and can be controlled remotely by either partner using a cellphone app called We-Connect. This allows users to control the toy's intensity and vibration patterns. Other features built into the app include private text messages and video calls.
At an earlier Def Con hacking conference in Las Vegas in 2016, hackers Goldfisk and Follower demonstrated that the way the vibrator connects with its controlling app wasn't secure, making it possible to remotely seize control of the vibrator and activate it at will. The pair also discovered that the app itself was sending the device's temperature back to Standard Innovation every minute and any time the intensity of the vibration changed, thus providing data of when and how often someone is using the vibrator.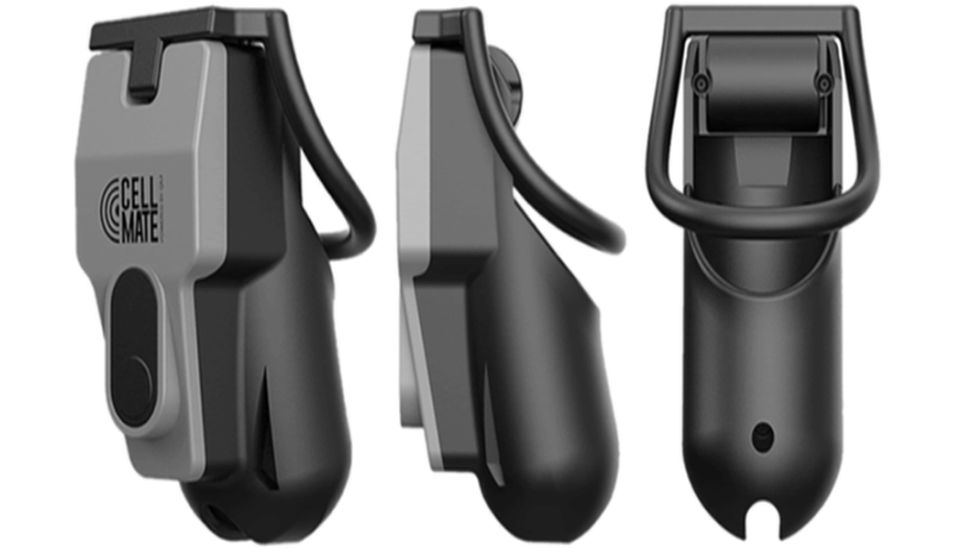 Since then, cybersecurity experts have proven time and time again the woeful state of wearable sextech. One of the leaders is Pen Test Partners, who highlighted the appalling security of sextech. The Bluetooth male chastity lock was designed to give the user remote control to a trusted third party using a mobile app/API.
However, multiple API flaws meant anyone could remotely lock all devices and prevent users from releasing themselves. Removal then required an angle grinder or similar used near delicate and sensitive areas. Pen Test Partners has previously exposed sex toys that can inadvertently flag online activities to employers and hackable dildo cameras. Their examples may be extreme, but their newsworthiness brings consumer tech security out into the public eye.
Sextech also opening the door to wider tactile offerings
Alongside the etiology of sextech, we've seen a perhaps more gentle parallel movement of wearable tech focused on touch. Many products are concentrated on long-distance couples. IoT and haptic technology, designed to stimulate the sense of touch), enable couples to feel a greater closeness to their partners.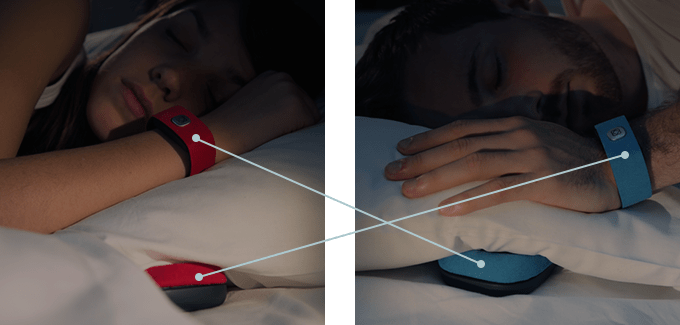 UK company Little Riot has created a product called Pillow Talk. Each person has a wristband they wear to bed at night and a small speaker to place under their pillow. The wristband picks up your real-time heartbeat and sends it to the other person. The result is an intimate and engaging interaction between two people, regardless of the distance between them.
There's still a place for connected clothing
There's even some interesting connected clothing. We've long seen attempts at connected clothing limited to one-offs editions languishing in galleries and museums.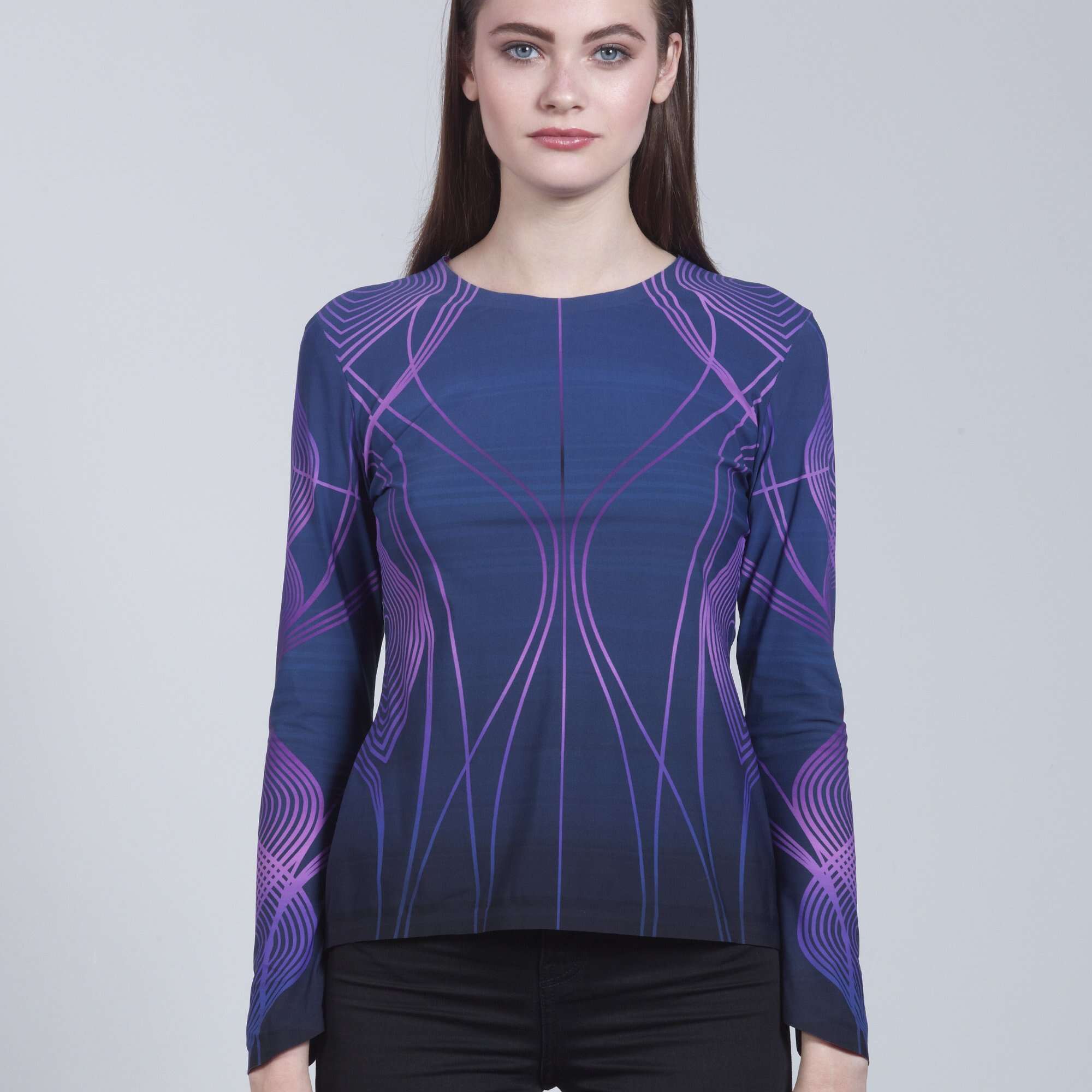 Founded in 2004, CuteCircuit is one of the few companies that have been able to bring smart clothing to the masses with their creation of Bluetooth-connected shirts. The Hug Shirt™ lets you send hugs over distance! Embedded in the Hug Shirt™ are actuators that recreate the sensation of touch and the emotion of a hug, meaning you can send a hug to a wearer, or multiple people wearing the shirts can enjoy hugs simultaneously.
 The company has also created a shirt that allows deaf and hearing people to feel music via more haptic actuators. The wearer can use it for music, hugs, and video games and access to appropriately-connected live concerts. After a decade and a half of innovation, the brand holds several patents in wearable technology. This includes patents in 3D spatial audio, haptics for augmented reality, interactive luminous garments, multimedia wearable telecommunication devices, and sensor-enhanced fabric constructions.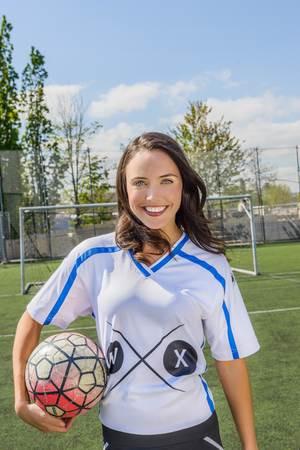 I interviewed Billie Whitehouse, CEO of WearableX, a few years ago. The company had created a shirt for sports fans, the Alert Shirt. It's a fan jersey that uses wearable technology to take the experience into the physical world. It allows fans to feel what the players feel live as it happens during the game. It featured haptic feedback motors that were able to give the sensation of touch to those watching the game.
The idea is that for every hit, touchdown, kick, or shove, viewers will get a sensation of how the players feel at that exact moment. This works by sending information from the players themselves — who are wearing almost a reverse version of the Alert Shirt. Unfortunately, the shirts were never able to scale commercially. Still, they show future possibilities, as the desire for haptic touch increases in IoT devices as a means to bridge the divide between humans and machines, particularly in AR and mixed reality. 
What's next for sextech?
Sextech also gives license to try things out. I regularly received press pitching from CamSoda, an adult entertainment webcam platform. Last week they announced the launch of Grubuzz. It's an app that sends vibrations to people as their takeout food is being prepared and delivered. The frequency of vibrations increases through the food delivery process. The vibration frequency starts when the restaurant receives someone's order. It increases when the driver gets closer to their residence, arrives at their door, etc. 
The company "would like to help eliminate the need for bulky and outdated handheld trackers that are hoarders of germs and bacteria and replace them with teledildonic vibrations. " 
Camsoda has previously launched a vibrator that ordered food for users following an orgasm, starting with pizza from Domino's. There was also DogeCast, a platform that pairs interactive sex toys with the performance of Dogecoin. A user's sex toy increases or decreases in vibration frequency based on the real-time value of their Dogecoin investment.
It's easy to dismiss sextech as scintillating and puerile. But at a time when humans are craving physical contact, technology offers a way to meet the need. Textiles and materials are evolving. We can expect an expansion in offerings and capabilities, fundamentally changing our relationship with connected tech.